She may make lots of challah from scratch each week, but weeknight dinners need to be quick to prep…and super tasty. Like this Grilled Chicken Wrap
As the author of a cookbook on challah baking, I am assumed to be one of those ladies that just love spending all day in the kitchen. Not so. I do end up in the kitchen most of the day on Friday, when it's a great pleasure to make my challah and other yummy foodstuffs for Shabbos. But between one Friday and the next, I try to spend as little time in the kitchen as possible.
When my kids were little, I worked while they were in school and had to master the 10 minute supper that could be put up instantly during the mad dinner hour rush. Even though they've (mostly) grown up now, and I freelance from home these days, I still prefer to get in and out of that kitchen as quickly as possible… and besides, they never eat the food I end up slaving over—they like these dinners so much better.
Everyday this week, I'll fill you in on another one of my tried-and-true's to get you through the dinner blues!  Some are make on the spot, and one is pop-in-the-oven in the morning and forget about all day.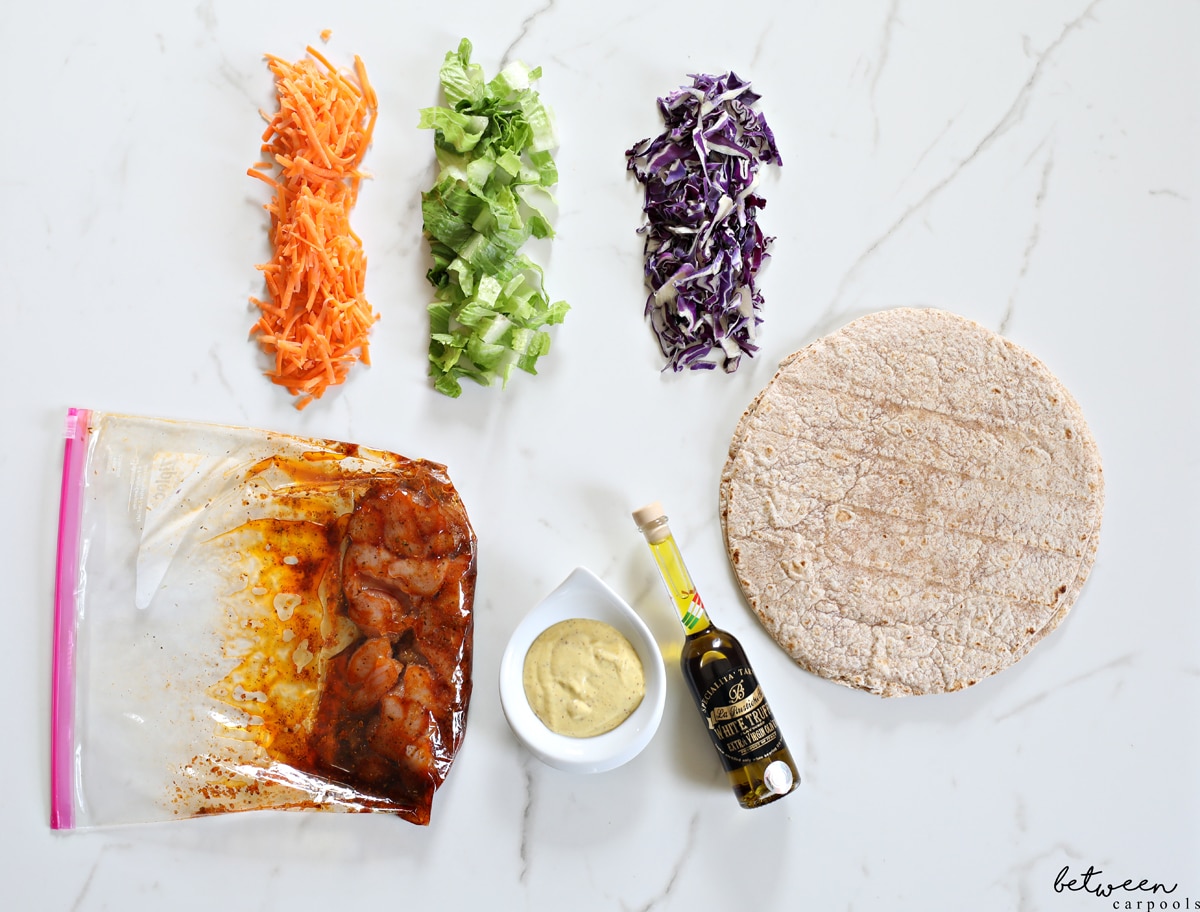 I love that this supper is essentially a grilled chicken sandwich, and is super easy to eat and doesn't make a mess! I usually serve this with vegetable soup.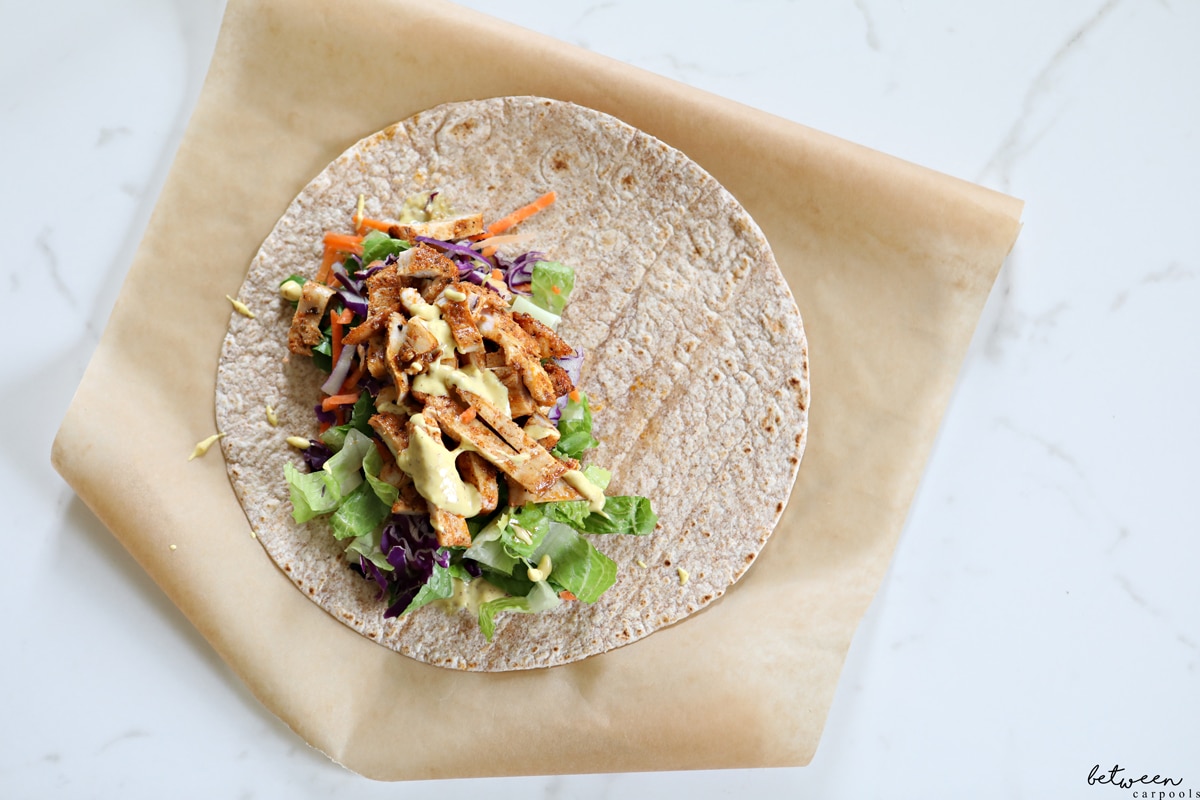 Monday: Grilled Chicken Wraps
Chicken Wraps
Ingredients
For the Chicken (amounts don't matter so much):
Thinly sliced chicken breast (when they're sliced thin, they bake much faster!)
oil
paprika
salt
black pepper
onion powder
crushed garlic cloves or cubes
Special Sauce (you won't need all of this):
¼ cup mustard (any type you like, Dijon if you like it fancier)
1 ¼ cups mayonnaise
1 teaspoon Lawry's Garlic Salt (it's the best)
2 teaspoons truffle oil (this is what makes it "special" although if your kids don't like that, just leave it out)
Veggies such as sliced romaine hearts, shredded carrots, shredded red cabbage, sliced cherry tomatoes (or whatever your kids will eat)
Large whole wheat wraps (my kids love these even though they won't touch whole wheat bread)
Instructions
Prepare the chicken. In a Ziploc bag, combine oil, paprika, salt, pepper, oregano, onion powder, and crushed garlic (or garlic cubes). Smush together to form a paste. Add the chicken in and toss it around to coat.
Place chicken in a single layer on a lined baking sheet. Broil for 3-4 minutes on each side. Let cool for 1 minute, then slice into strips.
Prepare the special sauce. Combine mustard, mayonnaise, Lawry's Garlic Salt, and truffle oil.
To assemble: Spread a thin layer of sauce on each wrap, dump some of the veggies in the center, place some chicken strips on top and fold up the whole thing. You can serve it just like that, or you can give it a minute on each side in a hot frying pan with a quick spray of oil. This takes it to another level.