Making Yom Tov has never been easier! Read how Pristine Kosher is going to make your Yom Tov so much smoother.
When we told you all about Pristine Kosher and their amazing Pesach kashering service, many of you were so happy to have the help. This Sukkos season, Pristine Kosher is back again, with an expanded set of services to streamline your Yom Tov preparations.
Whether you're traveling or staying home this Sukkos, whether you need a whole slew of kashering and rental options or just a few, Pristine Kosher has the service you're looking for.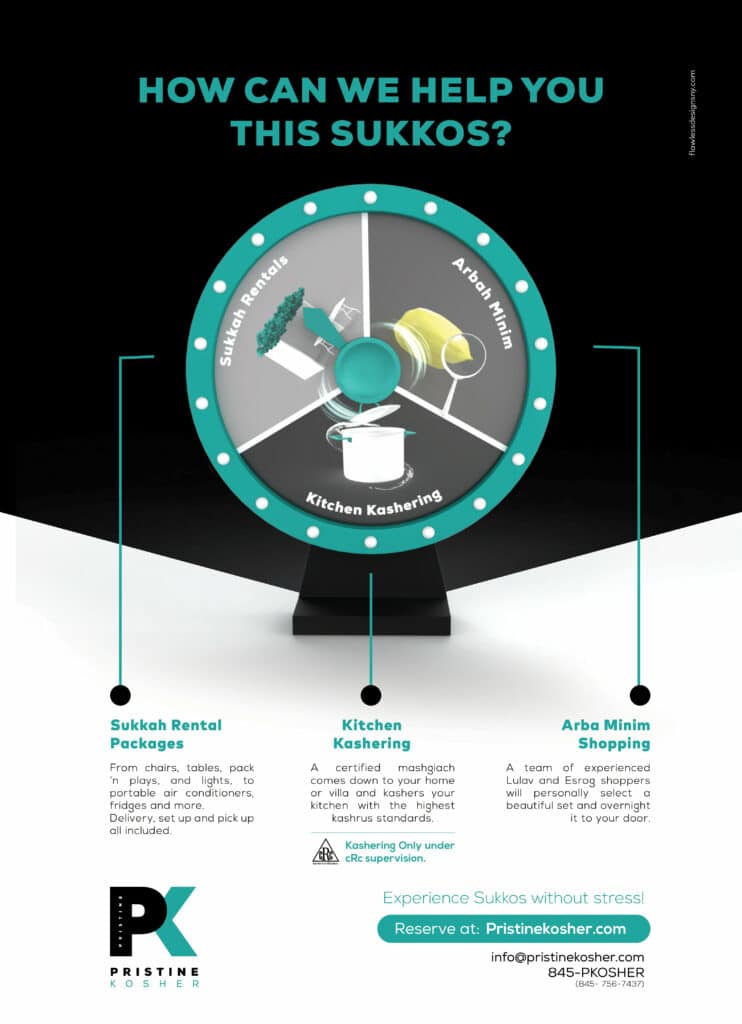 Let's go through their services.
Have any questions? Reach out to Pristine Kosher at 845-756-7437 or by email at info@pristinekosher.com, and make your Sukkos preparations so much easier.