This rice is on an oldie but goodie that always satisfies. Make it in minutes in one pan!
I once offered to  cook a side dish for a sheva berachot about 16 years ago. I remember distinctly that it was a time when doing anything was hard, even dinner for my own family, let alone volunteering to cook for someone else's  simcha. I had no idea why I agreed to a task I was clearly not up to. I must have been pregnant, or right after a birth. I don't really recall. What I do remember is calling my sister, who always knows what to do in every situation, and she had just the recipe I needed. This rice was so easy and so tasty, it became a hit and a keeper.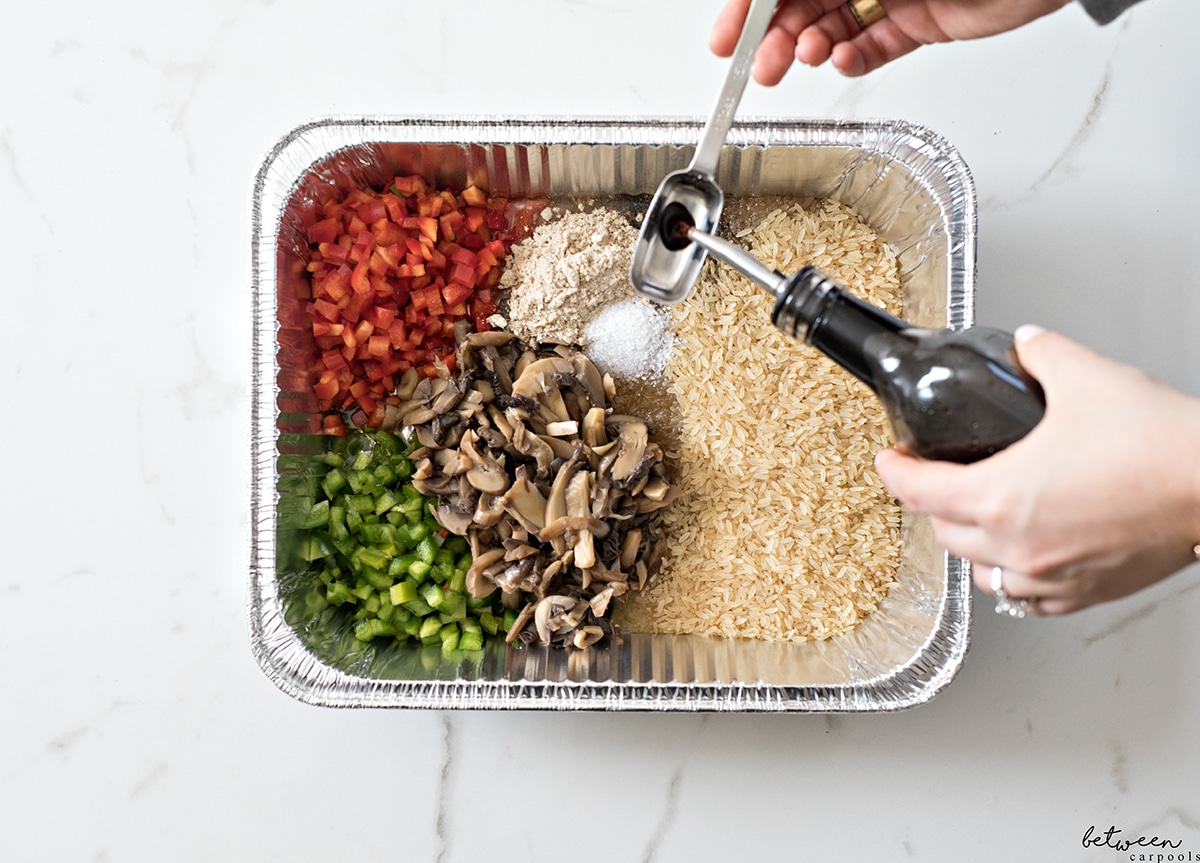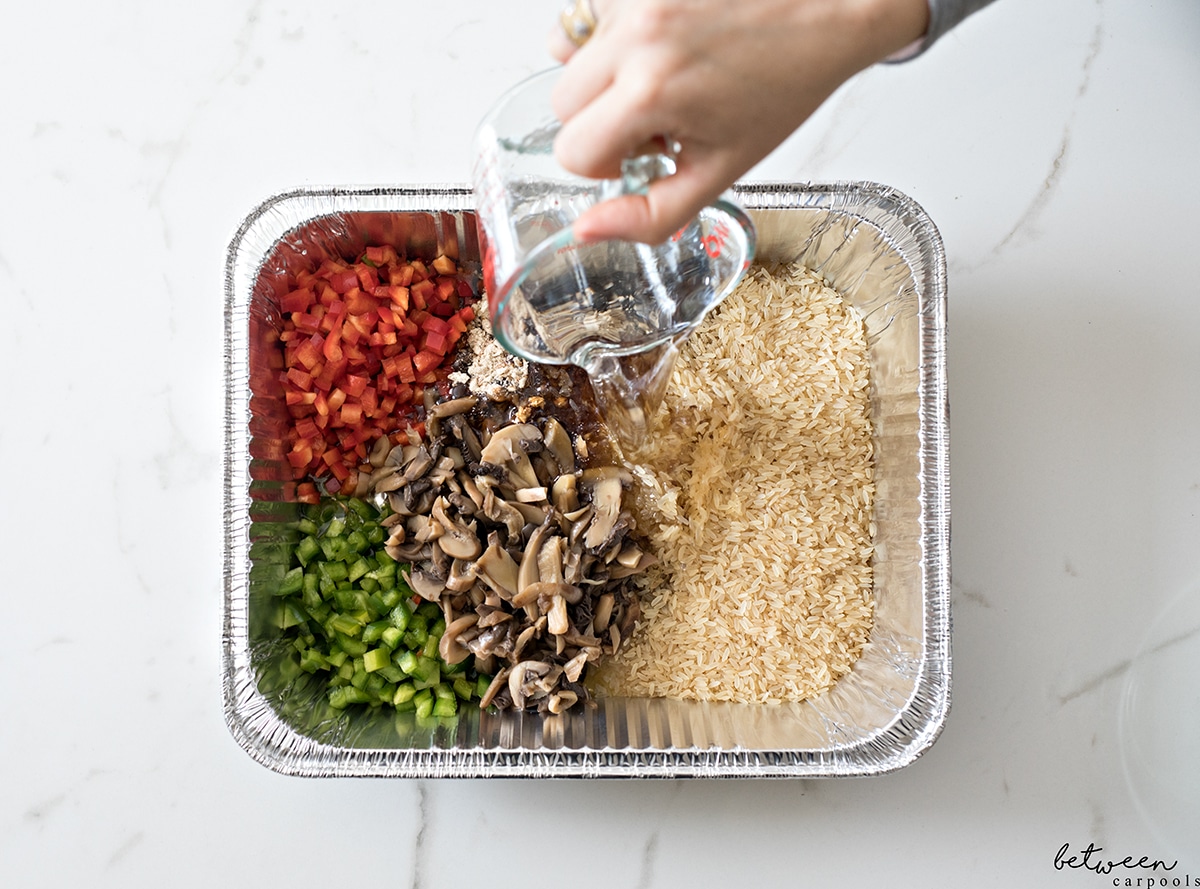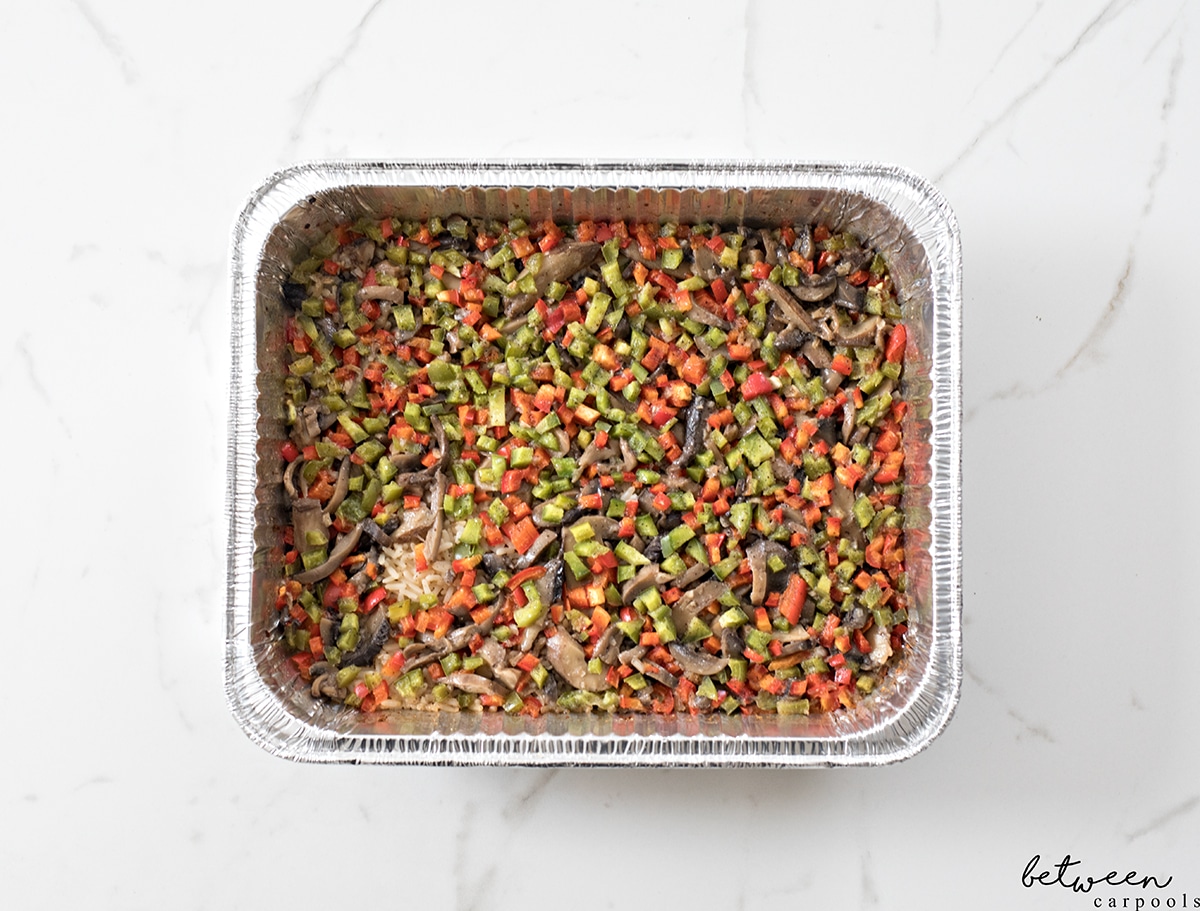 And guess what? For months after the event, people called to ask for "that fabulous rice recipe."

Fabulous Rice
Ingredients
2 cups rice (I use Uncle Ben's)
1 red pepper, finely diced
1 green pepper, finely diced
1 (10 ounce) can sliced mushrooms, drained
2 tablespoons onion soup mix
2 tablespoons soy sauce
¼ cup oil
3 ¾ cups water
Salt and pepper to taste
Instructions
Preheat oven to 350⁰F.
Combine all ingredients in a 9x13 pan. Mix well. Cover and bake for 1 hour.
Veggies will rise to the top when cooking, so mix well before serving.
Notes
This side dish can be prepared in advance and refrigerated.