Winter is here and we really don't want to go out on random errands. The good news is that almost everything can be delivered nowadays. 
I've been using the Instacart service at BJs for a few years now, because, as you all know, a visit to BJs or Costco can entail a lot of hours, complete with lots of heavy lifting. What do you do when you need to stock up but you don't have half a day to spend doing it? You use BJs or Costco's Instacart. Then, last year, Esti began raving and raving about Target's Shipt service. When Covid hit, I joined that one too, and now have been using both. They've both become more popular in the Covid era and now that it's cold out finally, it's a good reason to leave the shopping to someone else and stay cozy at home!  If you're considering using one service or another, below is the info that you need to know to make your decisions.
Note that both of these services do add an expense to shopping. Besides saving time and the great convenience, there is a way you can come out ahead financially as well:
*When you place orders, you avoid making impulse purchases vs. when you go into the store yourself.
*When you stay stocked up on the basics at price club prices, instead of pushing off those trips, you're less likely to buy them when you're desperate and end up paying "convenience store" prices. 
*Of course, for those who are working, time is money, and the extra couple of hours that you're able to work more than pays for the amount you're tipping your shopper.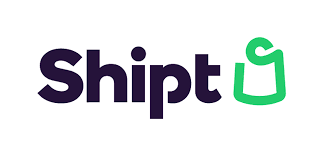 Esti is the Shipt superfan and she turned us all onto the service. Here is a little rundown:
*Shipt is amazing because they'll bring you anything you need from Target as long as you have a minimum $35 order. Shipt is also available at BuyBuyBaby, Bed Bath & Beyond, and CVS (and a couple more shops), so you can have anything from those stores brought to your home using the same membership as well. 
*Shipt is FAST. Delivery slots are often available within an hour or two of when you place the order and often, the orders come earlier.
*Easy communication. When your Shipt shopper "picks up" your order, he or she will text you to let you know that they're currently shopping for you. If anything is not in stock, they will be in touch via text. Forgot you needed something and want them to add something to the order? Just let them know. I find that the ease of use and customer service aspect of using Shipt is superior in this way. 
*Cost. The first expense of Shipt is the annual membership fee of $99. The only other expense, besides the items that you're ordering, is the optional tip, which you should add to your order simply because it's the right thing to do (I'm sure it helps with customer service). If I'm making a smallish order of light things from one part of the store (i.e. I'm just stocking up on cereal) I would tip one amount, but if my order contains heavy schleppy stuff (like cases of water bottles) or is very complicated (hello! My whole school supply list!!), I'll tip more. 

I used Instacart primarily through BJs, while Renee uses it through Costco. Both stores have a different arrangement with Instacart, which I'll describe below. Instacart also operates in other grocery stores, but we're going to focus our post on these two big box stores. Since price clubs have less selection and are not typically out of stock on most items, there's little room for error. 
*Instacart is great because it's a huge time saver! Plus, it can be really labor-intensive to shop at price clubs, as many items are heavy. 
*Instacart is fast like Shipt. I find Shipt to be faster, but it doesn't really matter, because I typically use Shipt when I suddenly find that I'm out of something and don't have time to go to the store. I use Instacart when I need to stock up on price club basics, so I'm not typically in as much of a rush.  
*Communication is the area where Shipt beats Instacart. Shipt shoppers can text or call you directly, whereas Instacart shoppers communicate through an app. Through the Instacart app, it's a bit annoying when a shopper is replacing an out of stock item and you need to approve or disapprove (you can end up with something you don't want if you don't reject the replacement in time). If you don't have a smartphone (or you don't have internet or the app on your phone), this is difficult. Plus, sometimes the app freezes and your shopper doesn't get your responses.
*Cost. This is where the two stores (Costco vs. BJs) differ. Costco's Instacart services charge 5% on top of the cost of all items as the Instacart fee and a minimum order of $35. So, even when you just need a few things, it's worthwhile, because you're paying 5%, which is minimal on a small order. At BJs, the delivery fee is a flat $15. At BJs, I don't want to pay $15 delivery for a small order, so I save Instacart for when I need a big stock-up of heavy things. Also, the regular in-store coupons aren't valid, although there are some sales/coupons on a limited number of items. 
In both places, it's recommended and appropriate but optional to tip your shopper, the amount is up to you (like with Shipt, the amount we tip depends on the amount of heavy lifting that needs to be done). 
Do you use either of these services? What do you like or dislike?