In this onion-flanken soup, you can skip the sauteing and let the Crockpot do all the work for you.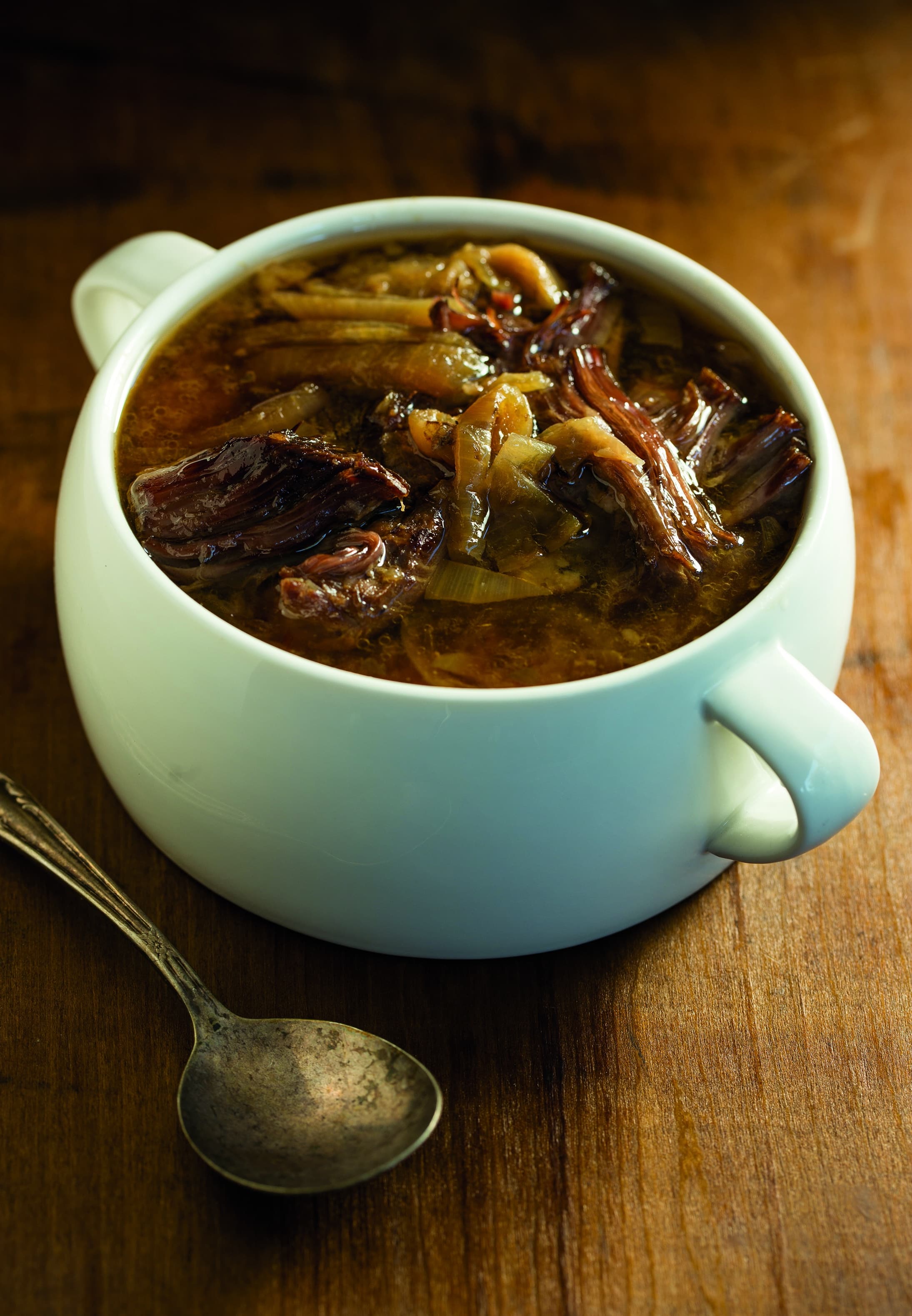 Onion and Flanken Soup
Ingredients
12 onions, sliced into half-moons
1 Tablespoon kosher salt
½ teaspoon freshly ground black pepper
¼ cup canola oil
2 pounds bone-in flanken
4 cups beef, chicken, or vegetable broth
¾ cup red wine
¼ cup red miso paste
Instructions
Combine onions, salt, pepper, and oil in a crockpot; stir to combine.
Add flanken to the crockpot; cover with onion mixture. Cover; cook on high for 4-5 hours, until onions are golden brown.
Add broth, wine, and miso paste; stir to combine. Cook on high for an additional hour.
Notes
COOKING TIPS: Miso paste is a paste made from fermented bean curd.  Used primarily in Japanese cooking, it adds umami, depth of flavor, to the dishes. Miso paste is available in a variety of colors; the darker the color, the stronger the flavor. I use them interchangeably.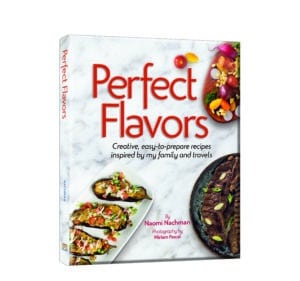 About Naomi:
Renowned personal chef and food personality Naomi Nachman, also known as The Aussie Gourmet, launched her cookbook career last year with the bestselling Perfect for Pesach. She followed up with the all year round classic this year, Perfect Flavors. She's the radio host of Table for Two with Naomi Nachman on the Nachum Segal Network and is also the perfect Chopped party host. Follow her on her food travels on Instagram @naominachman.