Still need some mishloach manos inspiration? Whether you want to go simple and neat or make it a wow, we've compiled these ideas that are easy to create (and only one requires baking).
Keep It Neat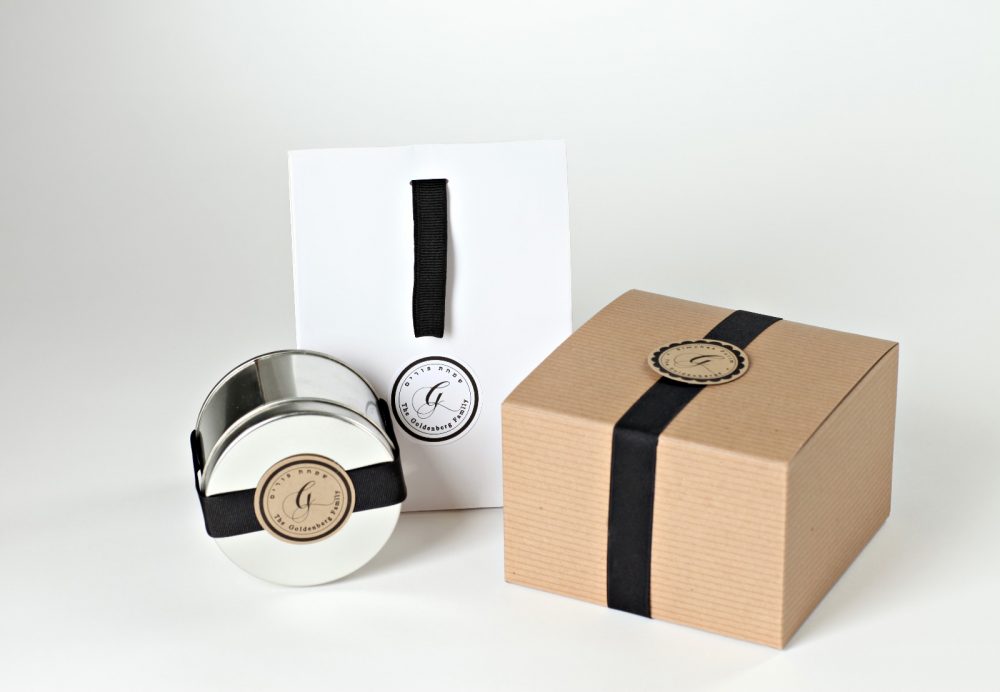 The packages above prove you don't need to spend much at all to have a classy looking package. Most of these boxes and containers are available for under $1. All you need is some grosgrain ribbon and a monogrammed label. How do you get a monogram label, you say? Well, we've done that work for you! You can print your own letter right here on Betweencarpools! Concept by Miriam Goldenberg.
The S'Mores Bars Jar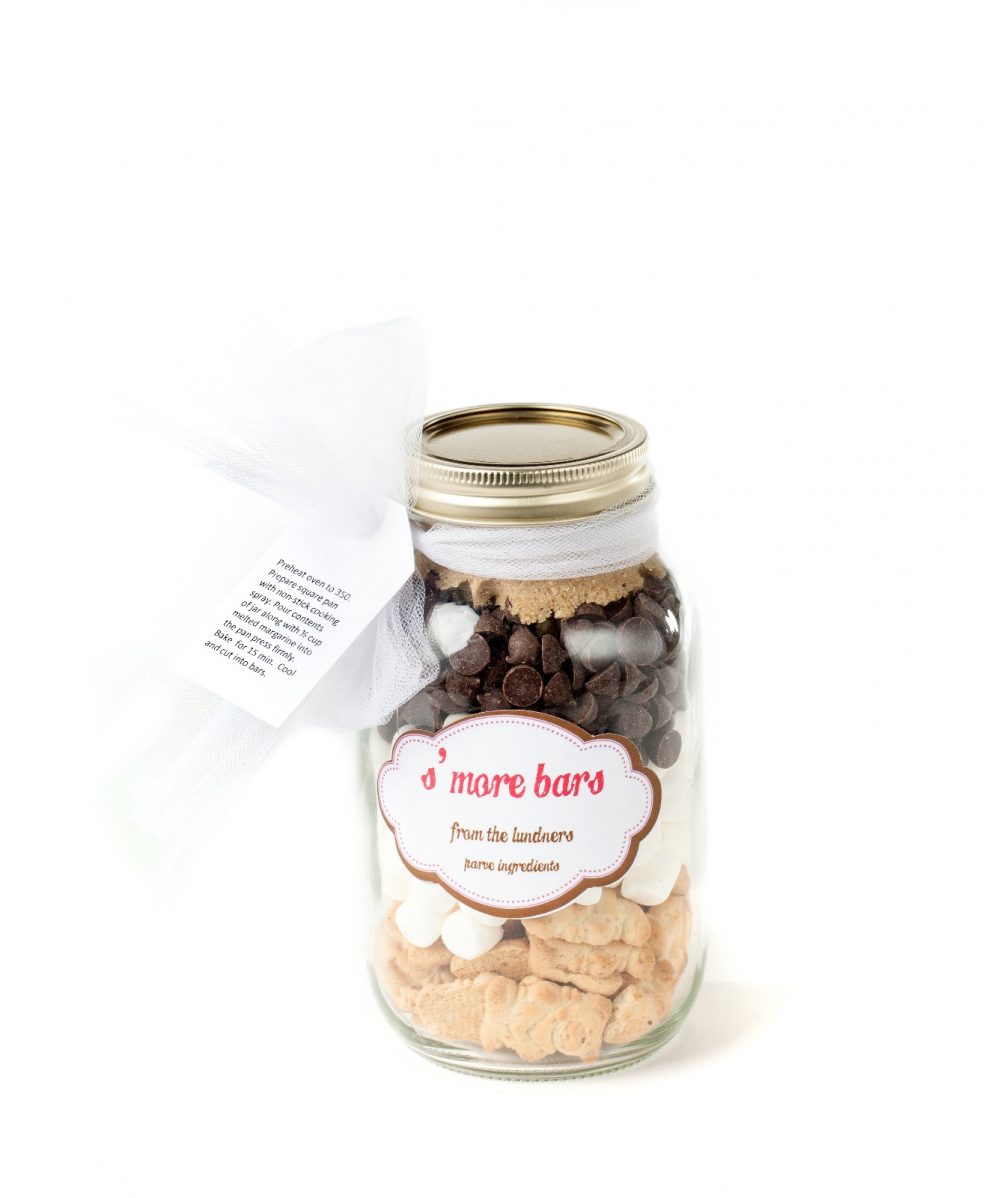 How do you send a baking mix while still fulfilling the requirement of including ready-to-eat items? A S'Mores Bars kit works! Each the components right away as s'mores, or follow the recipe instructions to combine the ingredients to make S'mores Bars. This concept was designed by Dina Lundner, the baking pro behind Edible Art by Dina. Because she's busy before Purim baking for others, she needs to have her own mishloach manos ready and put away way ahead of time.  
Inside the jar is 1 ½ cups Teddy Grahams (these are made by Bloom's, although you can also use broken up graham crackers), 1 ½ cups mini marshmallows, 1 ½ cups chocolate chips, and ½ cup brown sugar. The tag instructs the recipient to preheat the oven to 350?F, melt one stick of margarine, add it with all the ingredients to one 9- x 13-inch pan (you can crush the crackers), mix, and bake for 15 minutes.
The Crudites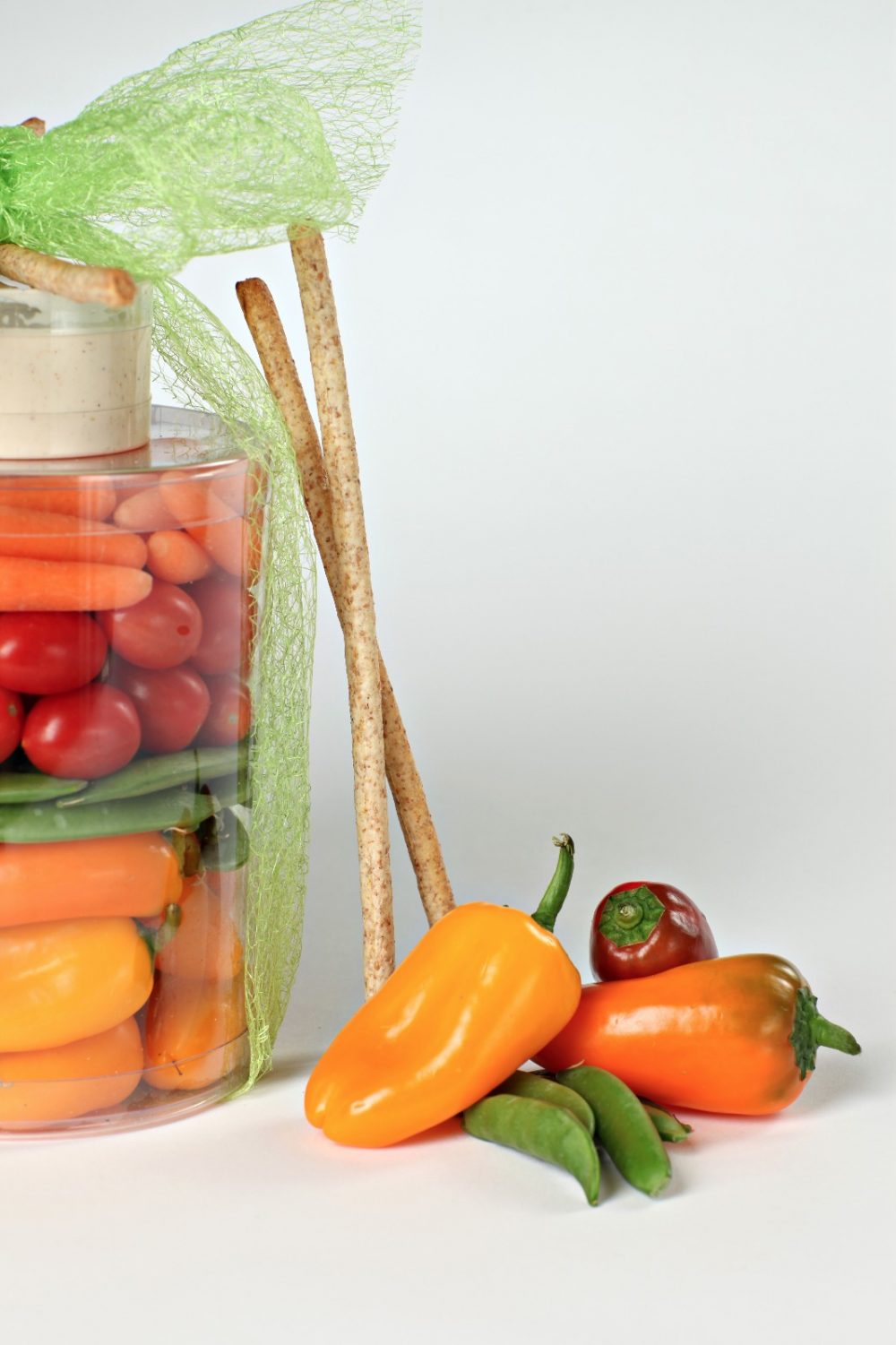 Here's one they'll really appreciate! Something healthy to nibble on while out delivering the mishloach manos! This one is likely to be opened up and consumed as soon as it's given. Who isn't craving real food when there's candy all around? Concept by Elky Friedman.
The Carafe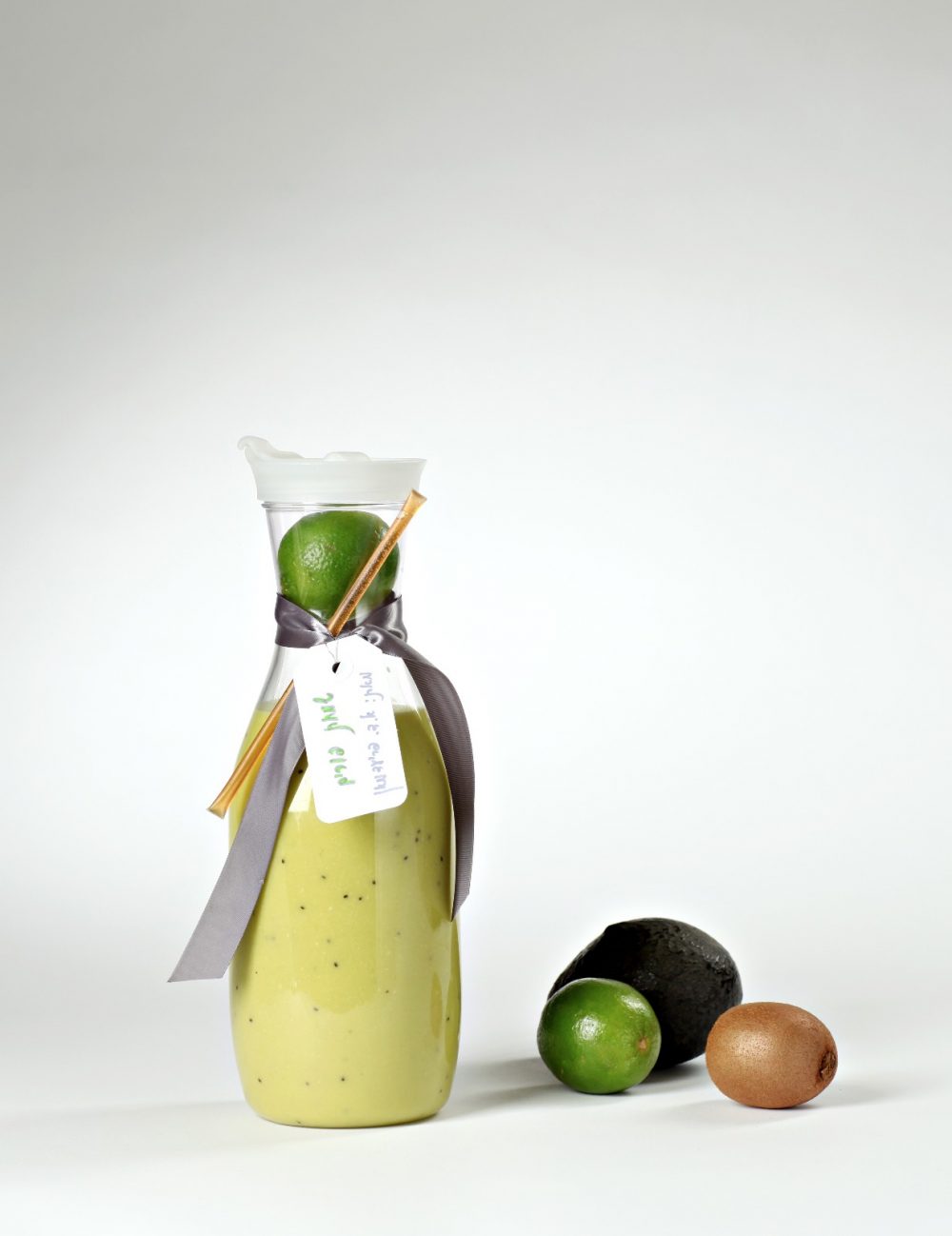 Drinks…especially when they come in a reusable acrylic carafe…are refreshing and useful. Find your own smoothie mix (something that can be made ahead) and store your carafes in the fridge until you're ready to go out on Purim day. Choose a colorful drink and your mishloach manos will be naturally beautiful and won't need much more to dress it up.
Reinventing Lucite and Acrylic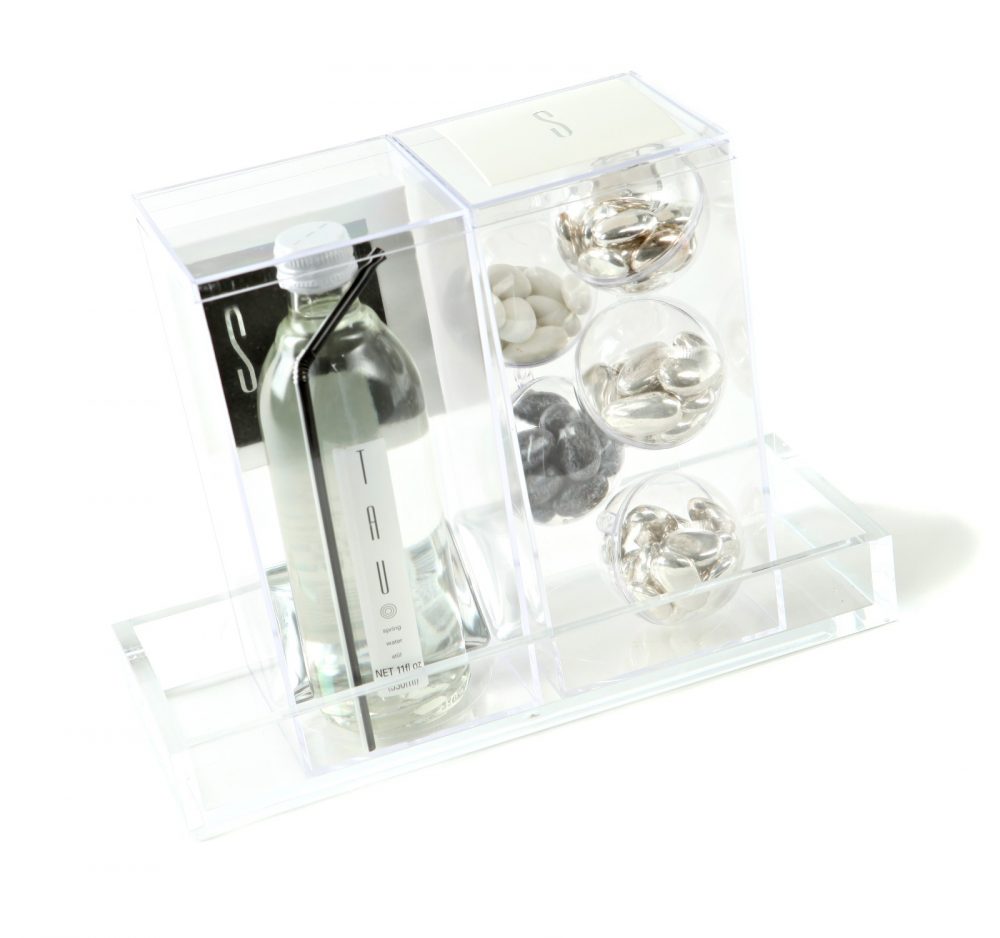 How cool are these? These mishloach manos were created by Raizy Spitz, the creative talent behind Kayx.com. She used fillable acrylic balls inside of lucite containers to create the illusion of balls floating in space (see how else we use acrylic balls here!)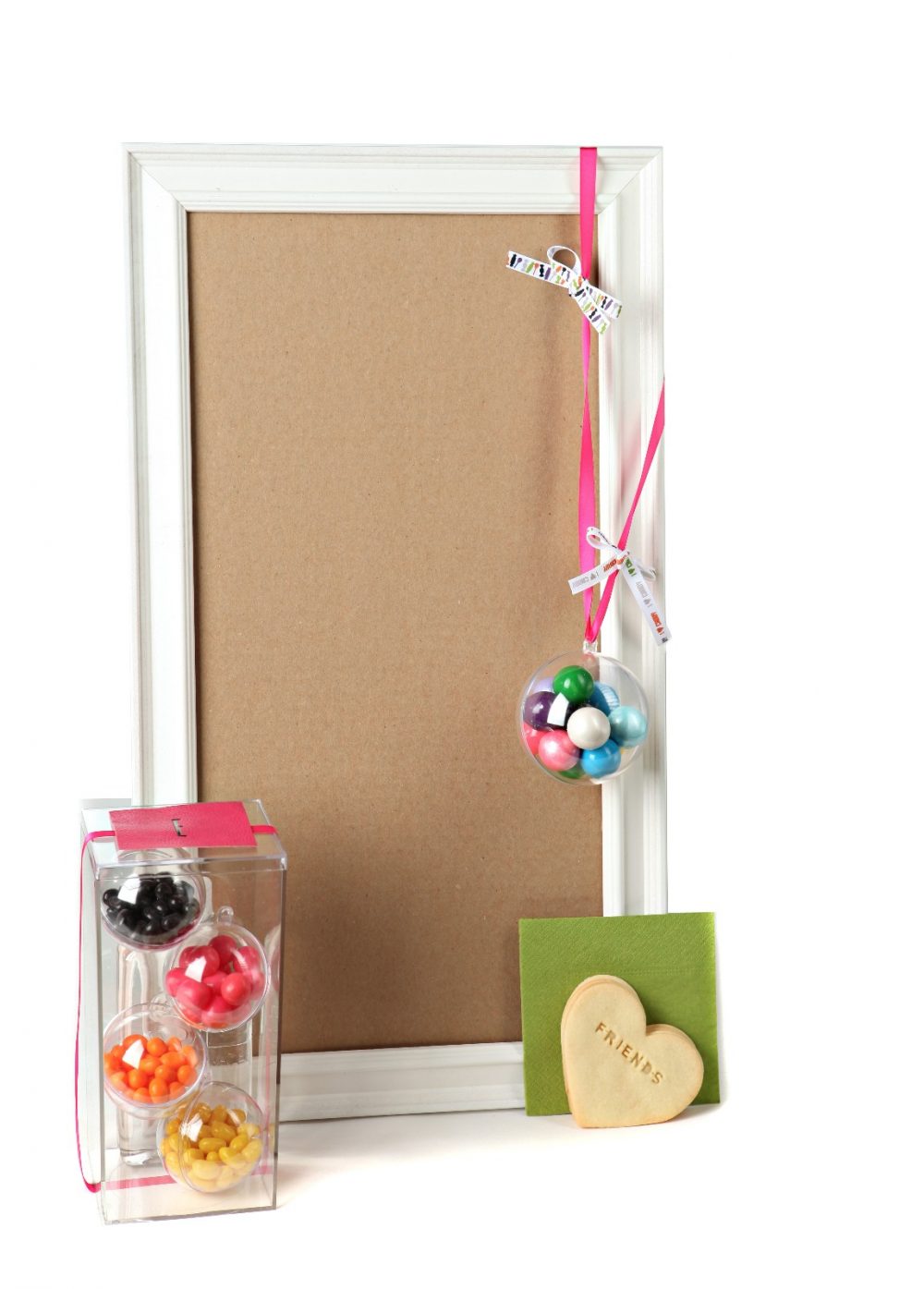 You can also use the balls as a necklace for a simply, pretty, and easy to prepare mishloach manos for your girls!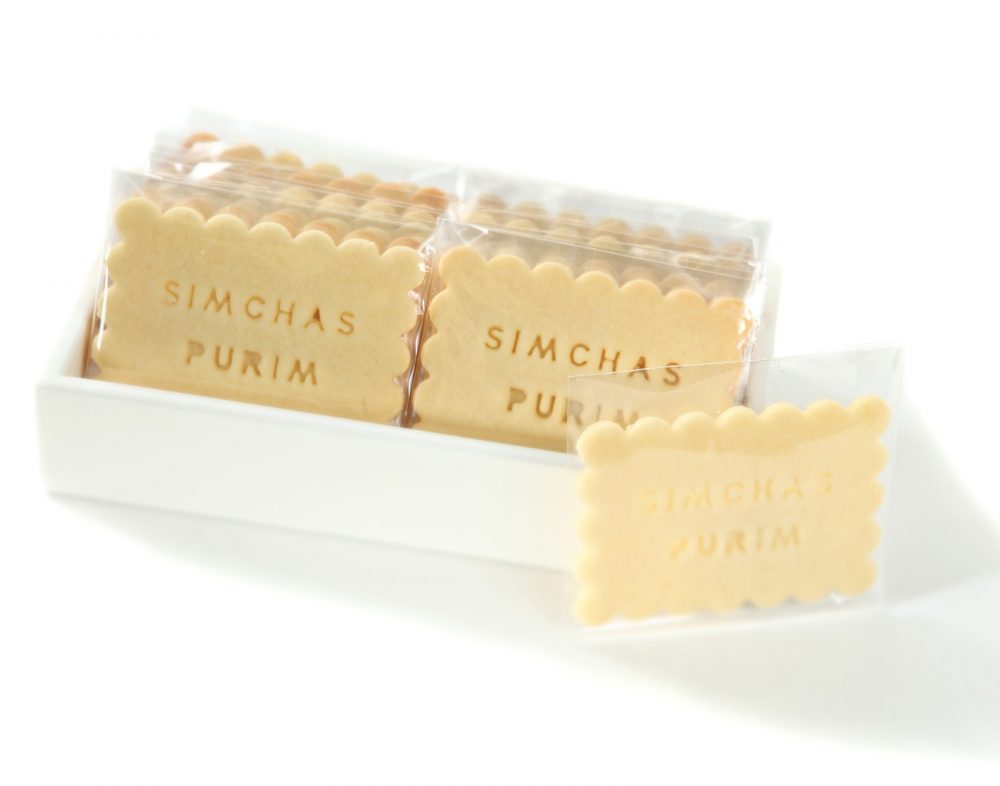 And love those custom cookies? It's easy to create them yourself. All you need is a cookie stamp (and the patience to roll your cookie dough thinly and evenly). Need a cookie dough recipe? You'll find ours right over here.
Mishloach manos concepts originally appeared in Ami Magazine's Whisk.