We always get asked: why did the recipe come out differently for me? Read on for the results of our cookie experiment.
We often get emails and comments from readers who tell us, "I followed the recipe to the tee. The cooking time is wrong. My food was [fill in any of the following: burnt, undercooked, overcooked, mushly, squiggly, runny, too hard, too soft, or all of the above]."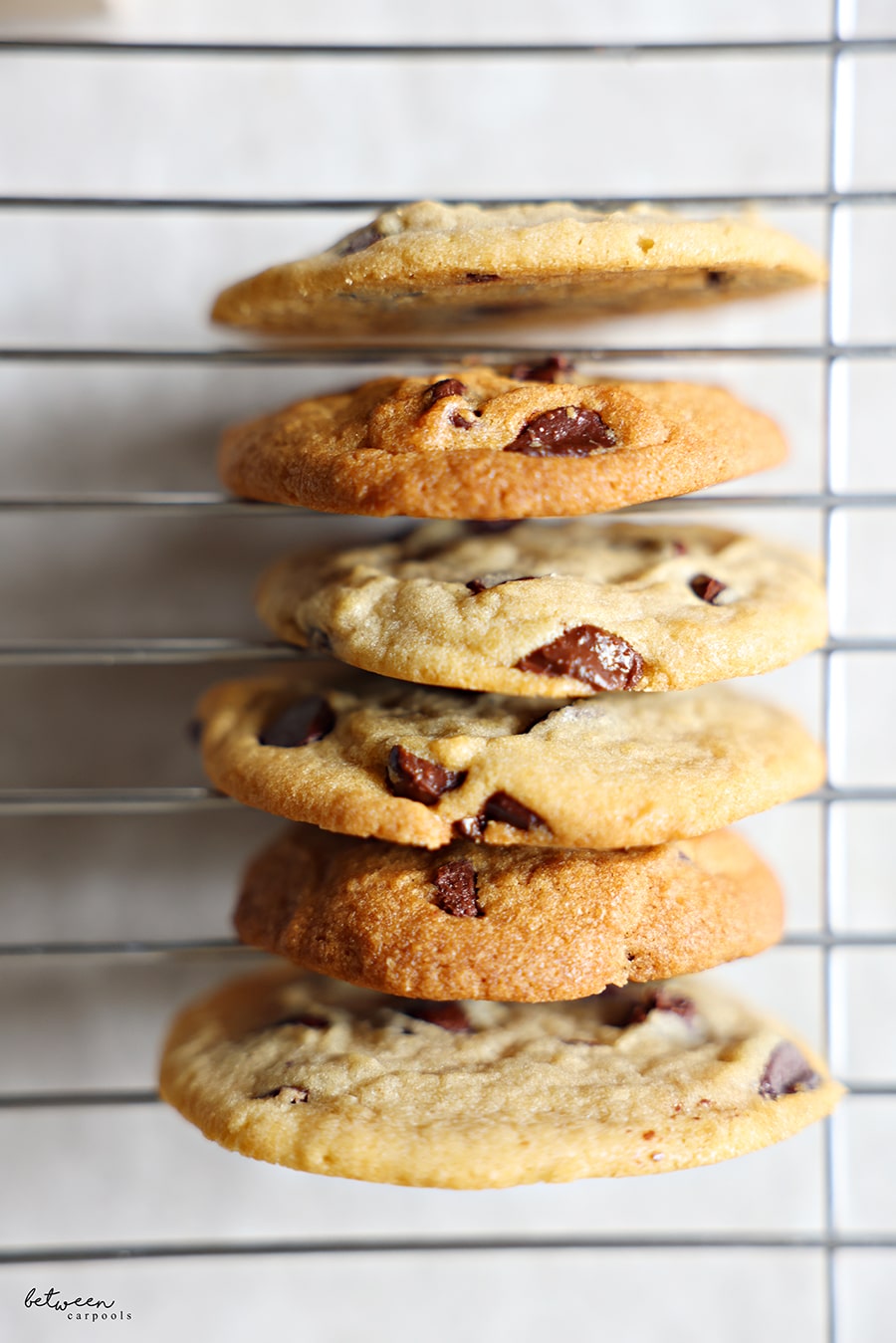 Sometimes, we ask questions, "Was the oven preheated? or Do you use an oven thermometer and know your real oven temperature? Did you use convection mode? Did you use a real or disposable pan?" to try to help and determine why a recipe didn't work for you. As far as real vs. disposable, we addressed the differences in how they cook in this post: real pans or disposable?
But, really, sometimes there's not an answer. Even if you did something exactly the same as the recipe says, sometimes, your oven is simply different. Actually, every oven is different. To take this to the next step and show you just how different our ovens are, we did a test.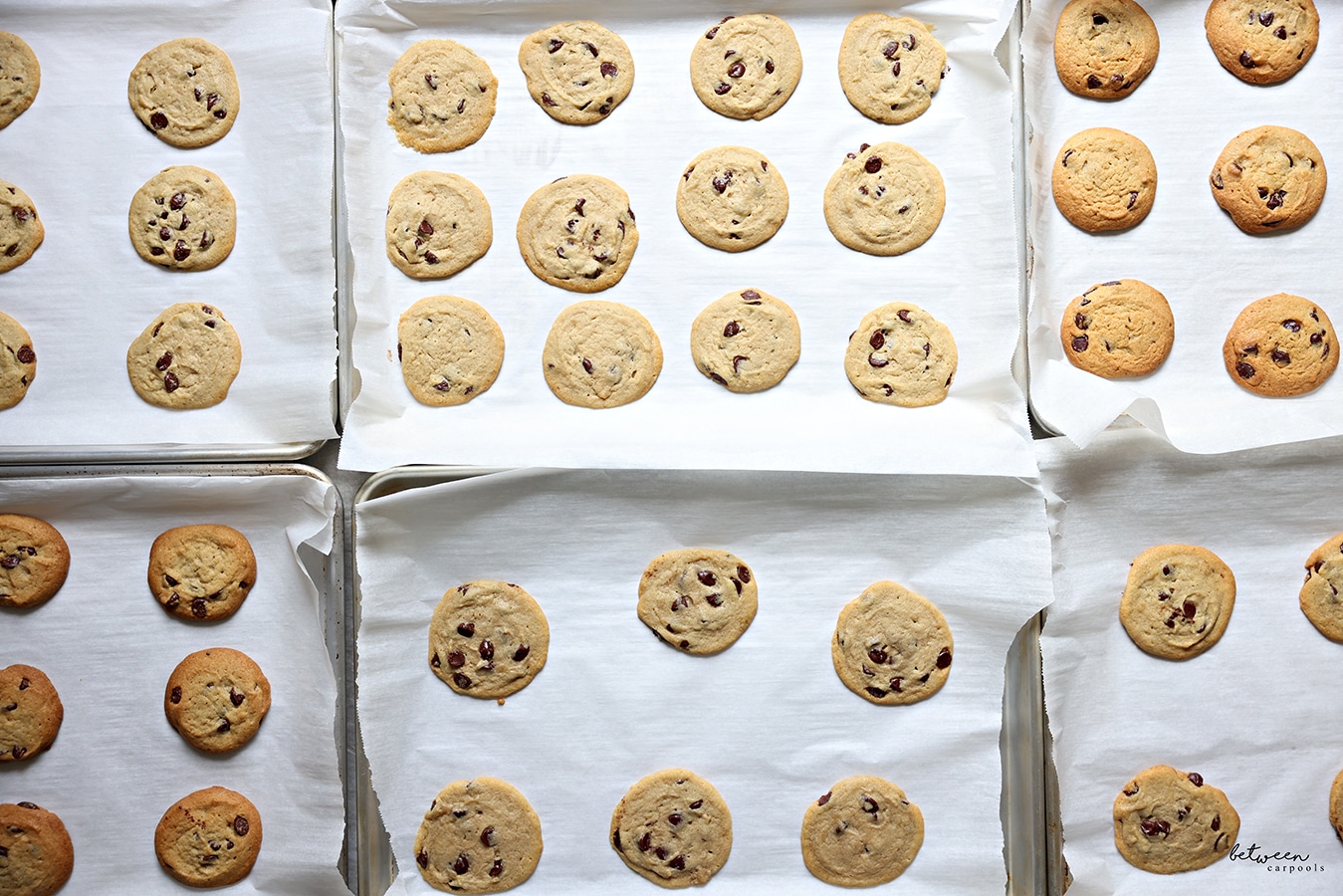 We used the SAME frozen cookie dough straight from the freezer. We all baked at 350⁰F for the same 12 minutes. We all baked on hard baking sheets of the same color (lighter or darker baking sheets makes a difference too.) And look at the difference in our cookies!
The only difference was that we baked these in different ovens, in different houses. Often, the cookies even came out differently in our milchig and fleishig ovens. The range is very wide: from almost raw to almost burnt! The differences would be more dramatic if we used different pans, or made a from-scratch cookie dough, where even more variables could be introduced.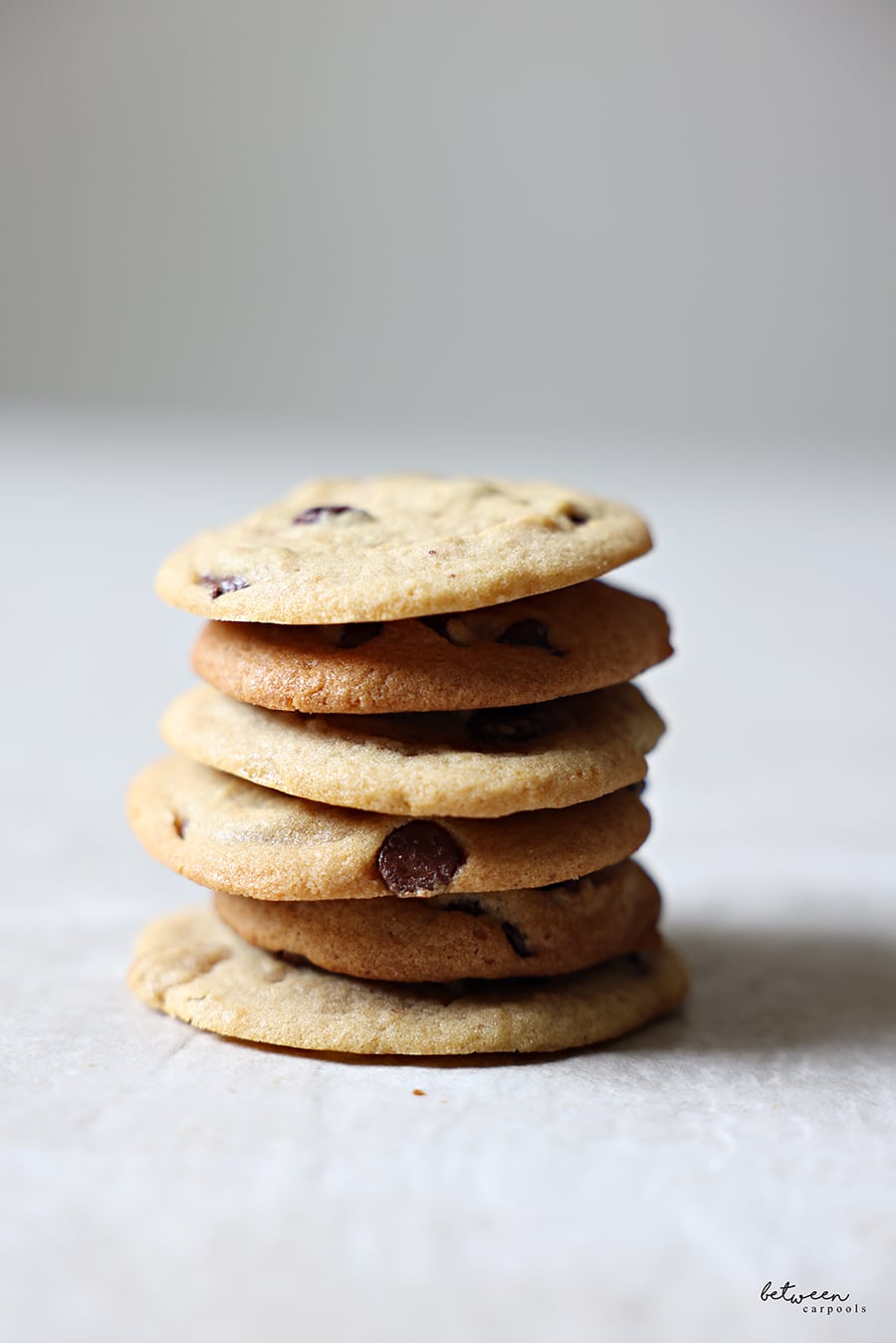 The Moral of the Story: Get to know your oven. Every oven is different. Some run hotter, some run cooler (even when at exactly 350⁰F!). Some are hotter on the bottom, some are hotter on the top or at the edges. After you're cooking or baking for a while, you should get a sense of how your oven runs. Use baking times as a guide and keep an eye on your food.
Note: Convention mode, with the fan running, generally makes things bake much faster. Either shorten the baking time or lower oven temperature to 325⁰F. Sometimes, the temperature is automatically lowered when you set to bake on this mode.
FOR EXCLUSIVE CONTENT AND A PEEK BEHIND THE SCENES, MAKE SURE TO JOIN OUR WHATSAPP STATUS HERE. JOIN OUR WHATSAPP GROUP AND WE'LL LET YOU KNOW WHEN A NEW POST IS UP!