They don't yield the same results. Choose wisely or adjust baking time accordingly!
You know we love our 9x13s. And our sheet pans. And we've even discussed using real 9x13s. But you may have realized that some recipes turn out differently depending on whether the pan used was real or disposable.
There are a couple of things we can all agree on. Vegetables should always be roasted on a real sheet pan. Disposables should always be used when you're stocking the freezer. No debates on these points.
In general, though, food will cook more quickly in a real pan because they retain heat better than a disposable (notice how they never really get so hot to the touch compared to a real pan?). 
Let's discuss brownies. Particularly, the no-mess 9×13 brownies in Dinner Done. Using a real metal pan vs a disposable 9×13 yields an entirely different result. In general, baking times are longer when baking in disposable aluminum pans. You can see here the difference in readiness at 25 minutes of baking time for these brownies.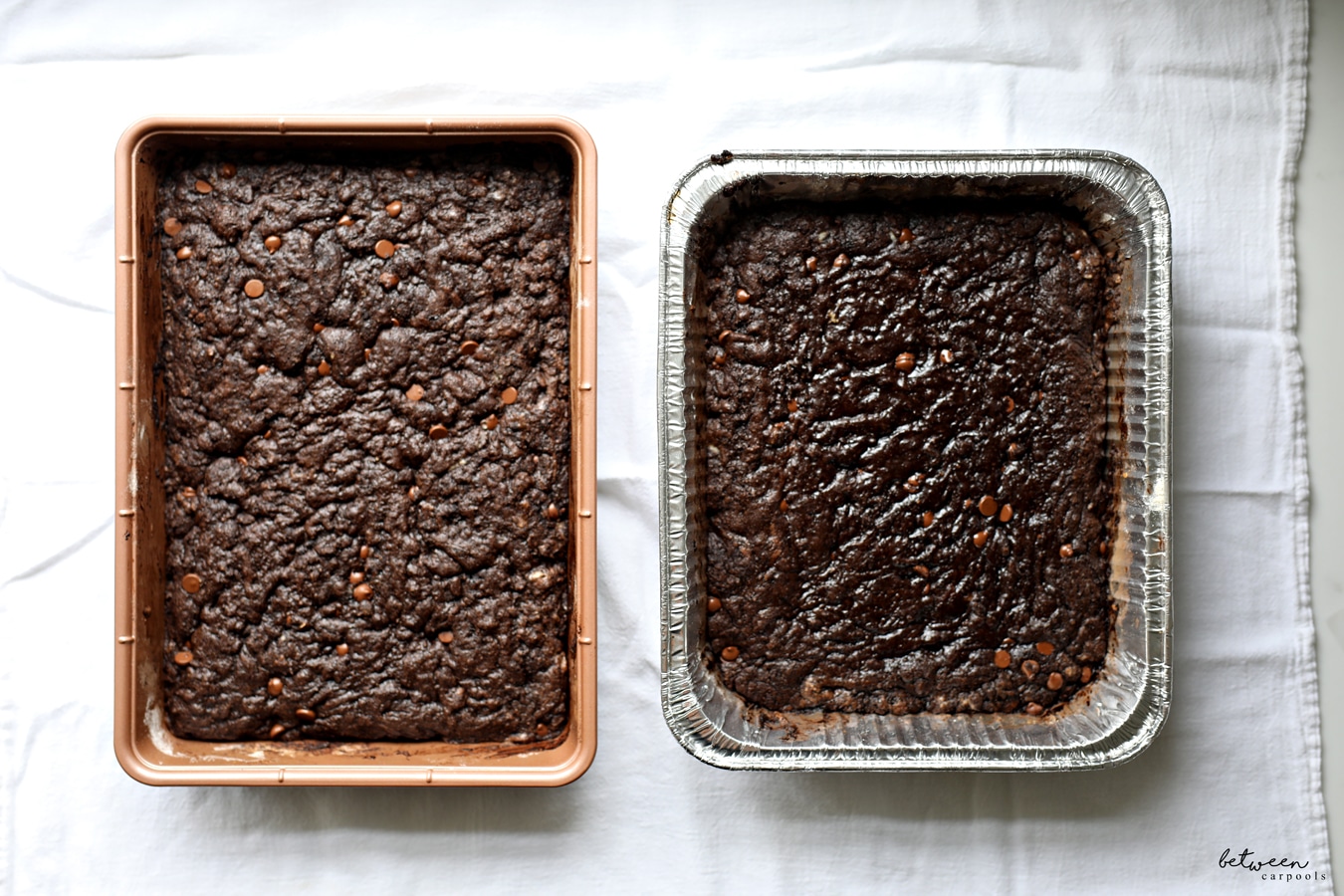 But after the disposable pan was returned to the oven for an additional 10 minutes, the texture of the brownie was still very different. The 25-minute real pan brownie has a much cakier and crumbier texture than the 35-minute disposable pan brownie. Baking that one longer still resulted in a gooier brownie. So, it's really about how you prefer your brownies!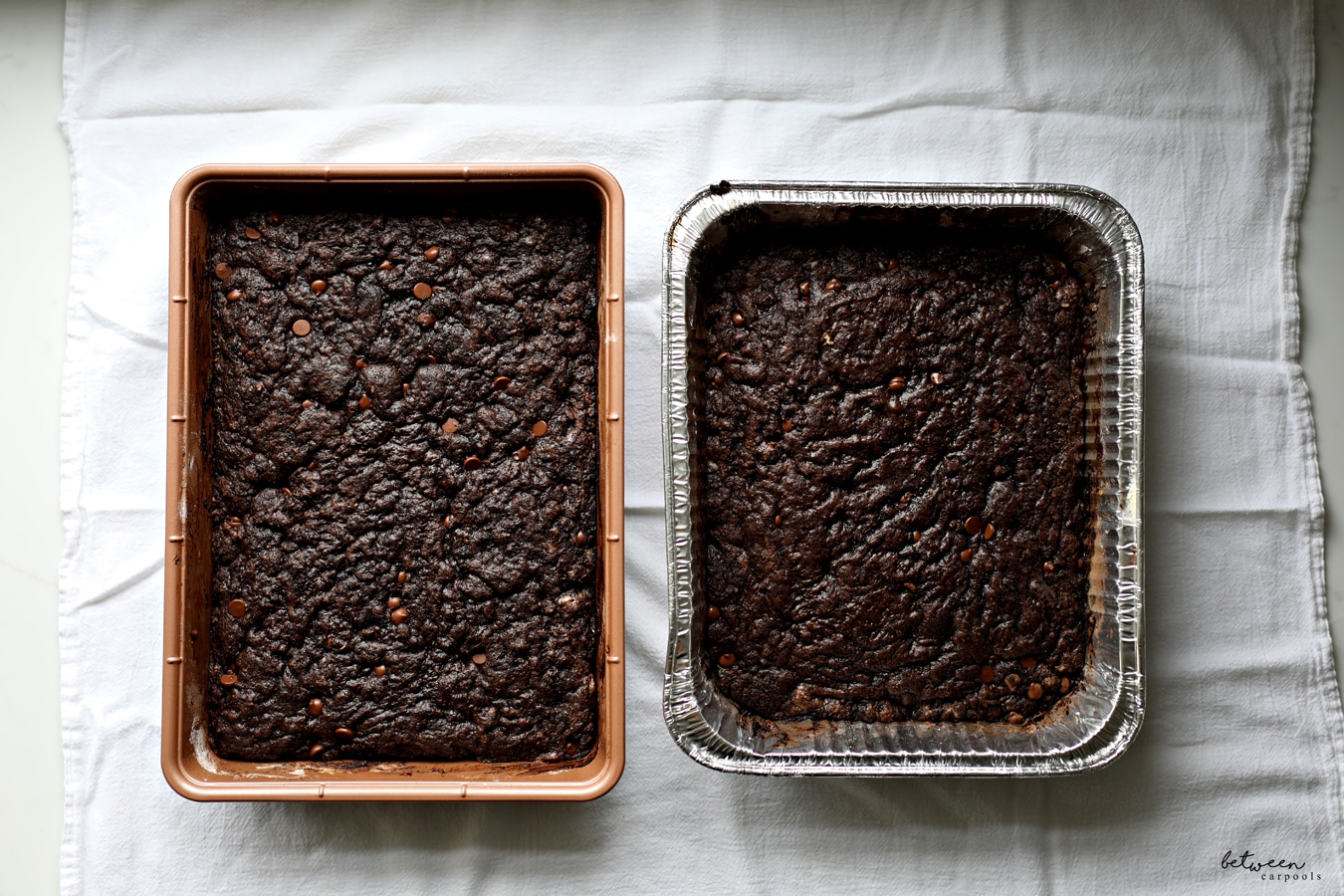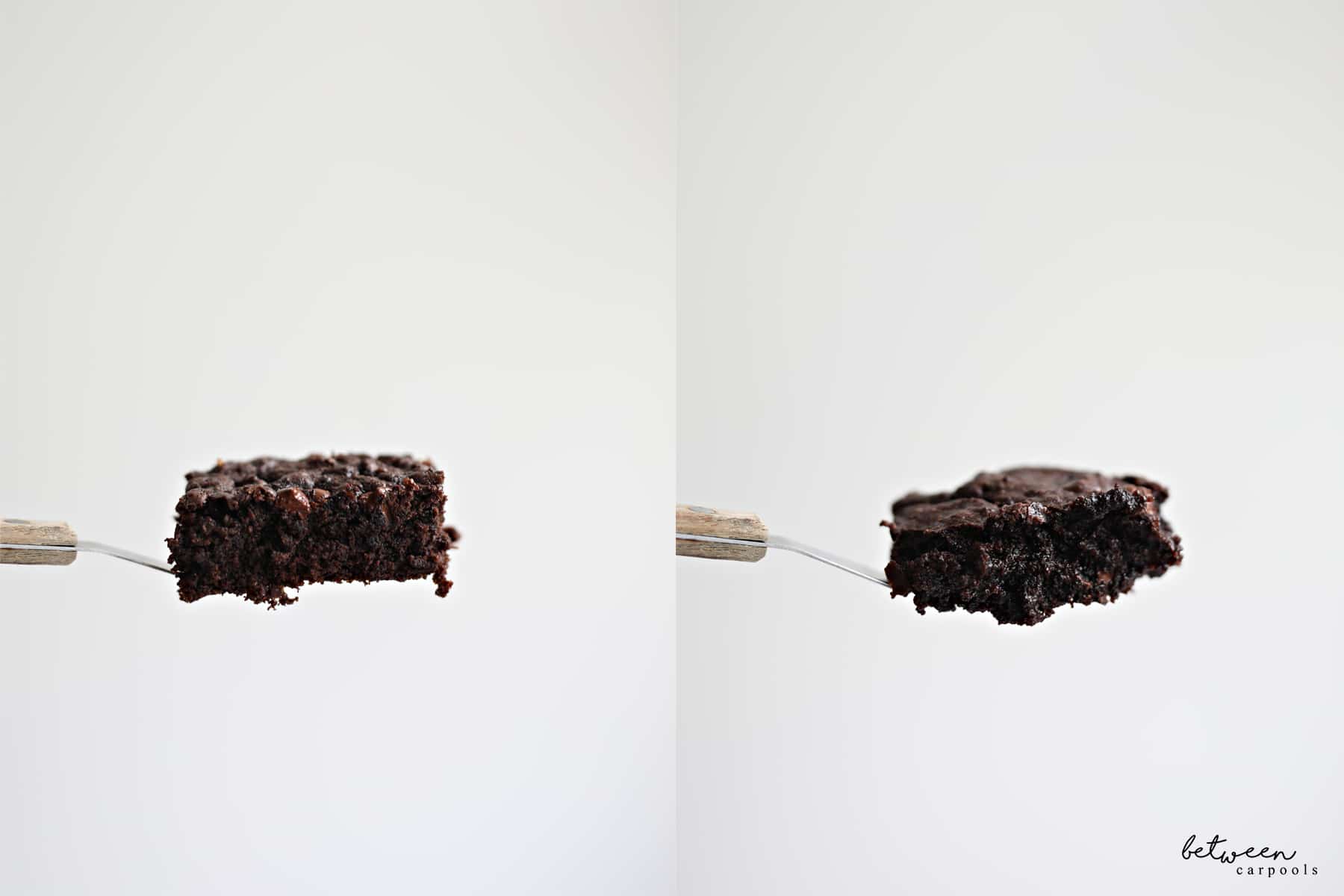 The most important thing to keep in mind is baking times. When a recipe calls for 20-30 minutes in the oven, if you're using a real pan, you might want to start checking in at 17 or 18 minutes, but with disposable pans, you shouldn't be surprised if you need a few minutes past the 30. And don't forget that different ovens can have different results. Learn your oven and plan your baking accordingly!