Hosting gluten-free guests for Yom Tov? Get these gluten-free pumpkin muffins in your freezer.
I learned my daughter had celiac when she was only five-years-old. Those of you with young children know that they can be super picky, and the products available at the time really would not cut it for her. I liked being in the kitchen though, and was motivated to come up with new recipes just for her. These scrumptious gluten-free pumpkin muffins are one of them.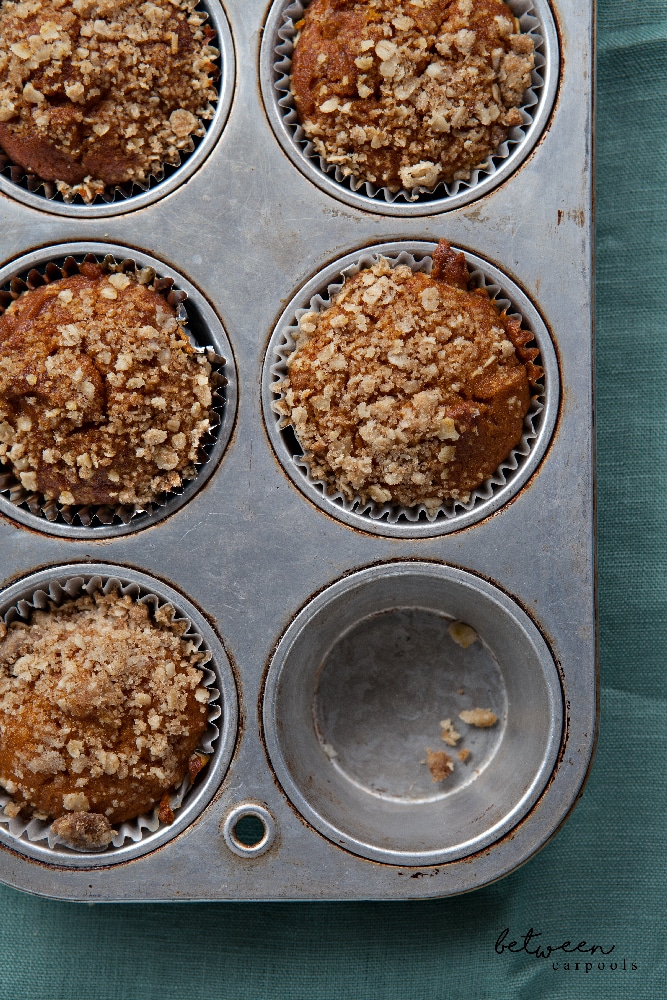 Some things you should know when cooking or baking for someone with a gluten allergy:
*Make sure to read ingredient labels to ensure the products you're using are really gluten-free.
*Cross-contamination is a real thing! Keep spreads used for bread (i.e. peanut butter; cream cheese) separate from those use on gluten-free alternatives.
*Freeze 'em. Gluten-free items don't usually have a long shelf-life. Keep home-baked products in the freezer for best results.

Gluten-Free Pumpkin Muffins
Ingredients
1 (15-ounce) can pumpkin purée
2 cups sugar
4 eggs
1 cup oil
2 cups GLUTEN FREE CEEBEES magic mix flour
1 teaspoon vanilla
2 teaspoons baking powder
1 teaspoon baking soda
Pinch cinnamon
Streusel Oat Topping :
1 cup gluten-free oats
1 cup GLUTEN FREE CEEBEES magic mix flour
¾ cup brown sugar
⅓ cup oil
Instructions
Preheat oven to 350ºF. Line a muffin pan with cupcake liners.
In the bowl of an electric mixer over medium speed, combine pumpkin puree, sugar, eggs, flour mix, vanilla, baking powder, baking soda, and cinnamon.
Pour batter into prepared muffin cups.
Prepare the oat topping. In a bowl, combine oats, flour mix, brown sugar, and oil using a fork. Sprinkle over muffin batter. Bake for 25-28 minutes.