This post-Chanukah wax scraping chore is no more.
Do you find it a pain to scrape out the colored wax from the menorahs every night over Chanukah?
I learned this trick when I saw my brother-in-law prep his children's menorahs last Chanukah. This hack works only when the candle fits exactly into the menorah.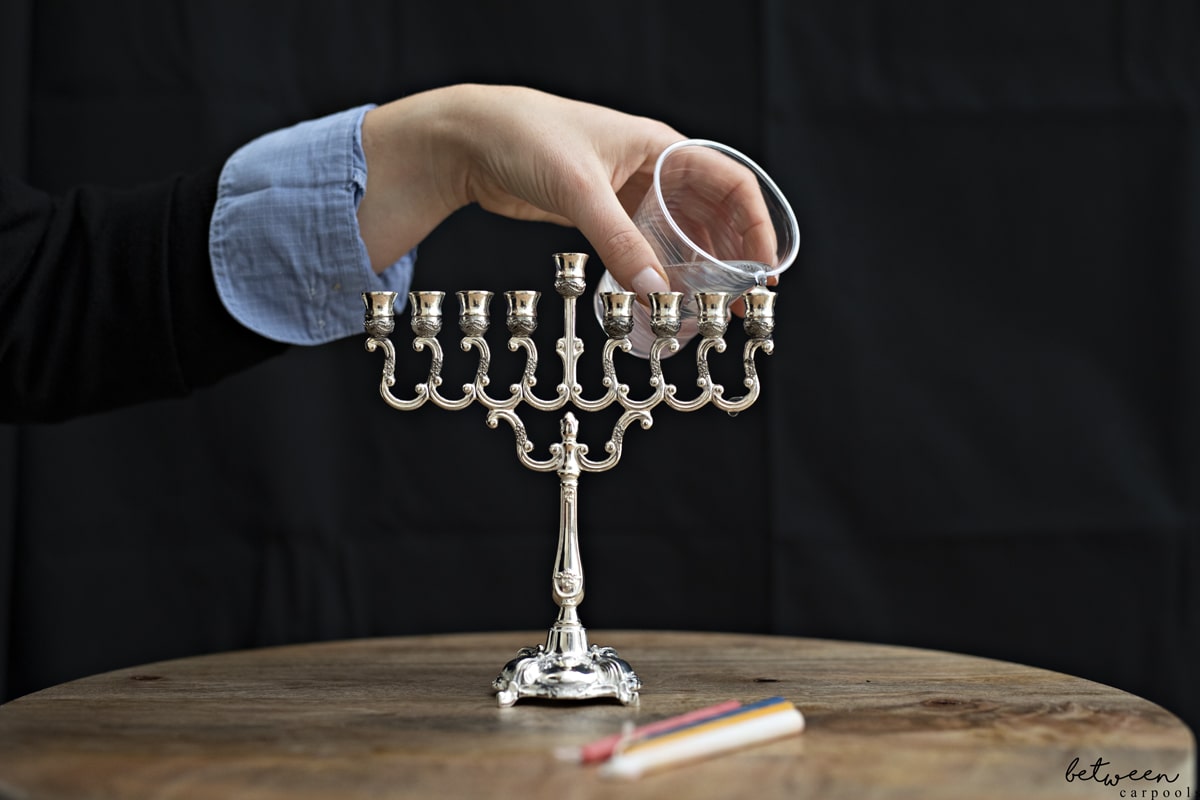 Pour a bit of water into the candle holder before adding the candle.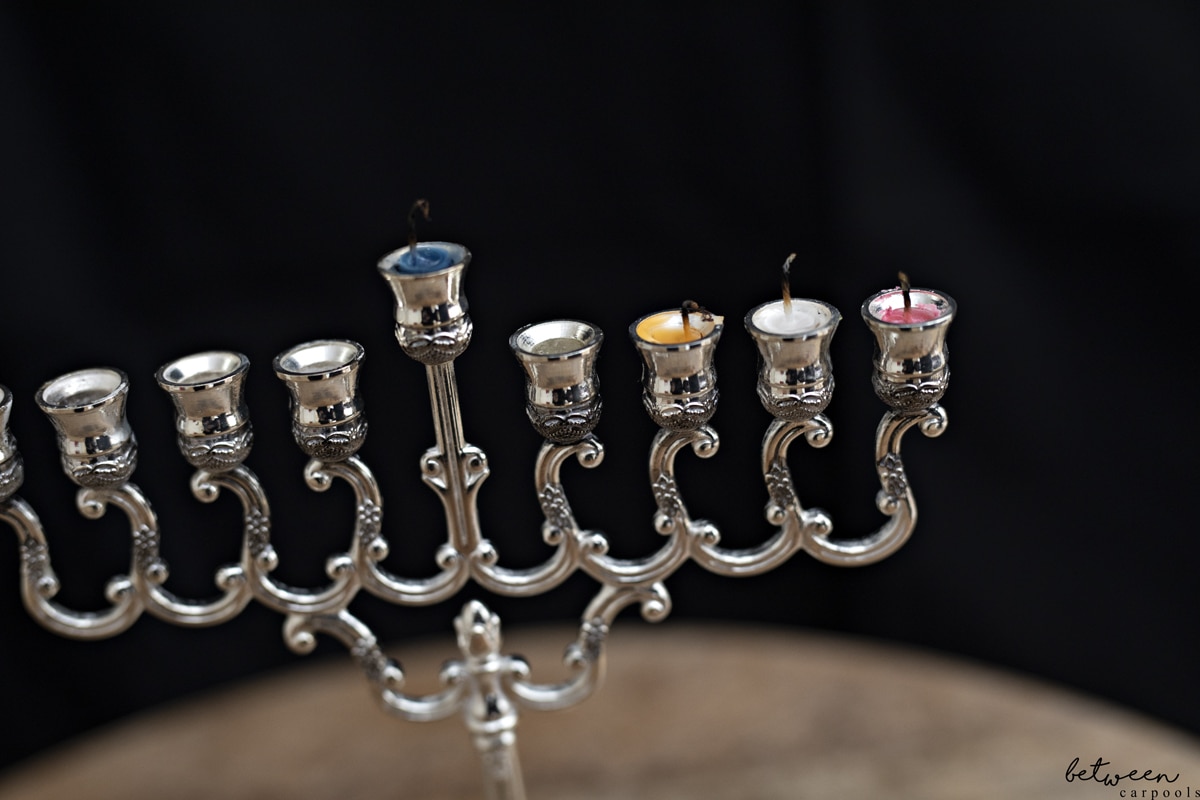 The candle will extinguish when it gets almost to the end, right before it melts into that glob. Then, you can pop it right out. No melted wax to scrape!