Oh, yum! There are few things that beat the classic chocolate molten cake dessert. This might be one of them.
You can easily double (or triple or quadruple) this white chocolate molten cake recipe to serve a bigger crowd. It's quick to prepare, so I often just escape to the kitchen to throw the ingredients into my saucepan and bake fresh while everyone is eating the main meal. Don't try to make it pareve!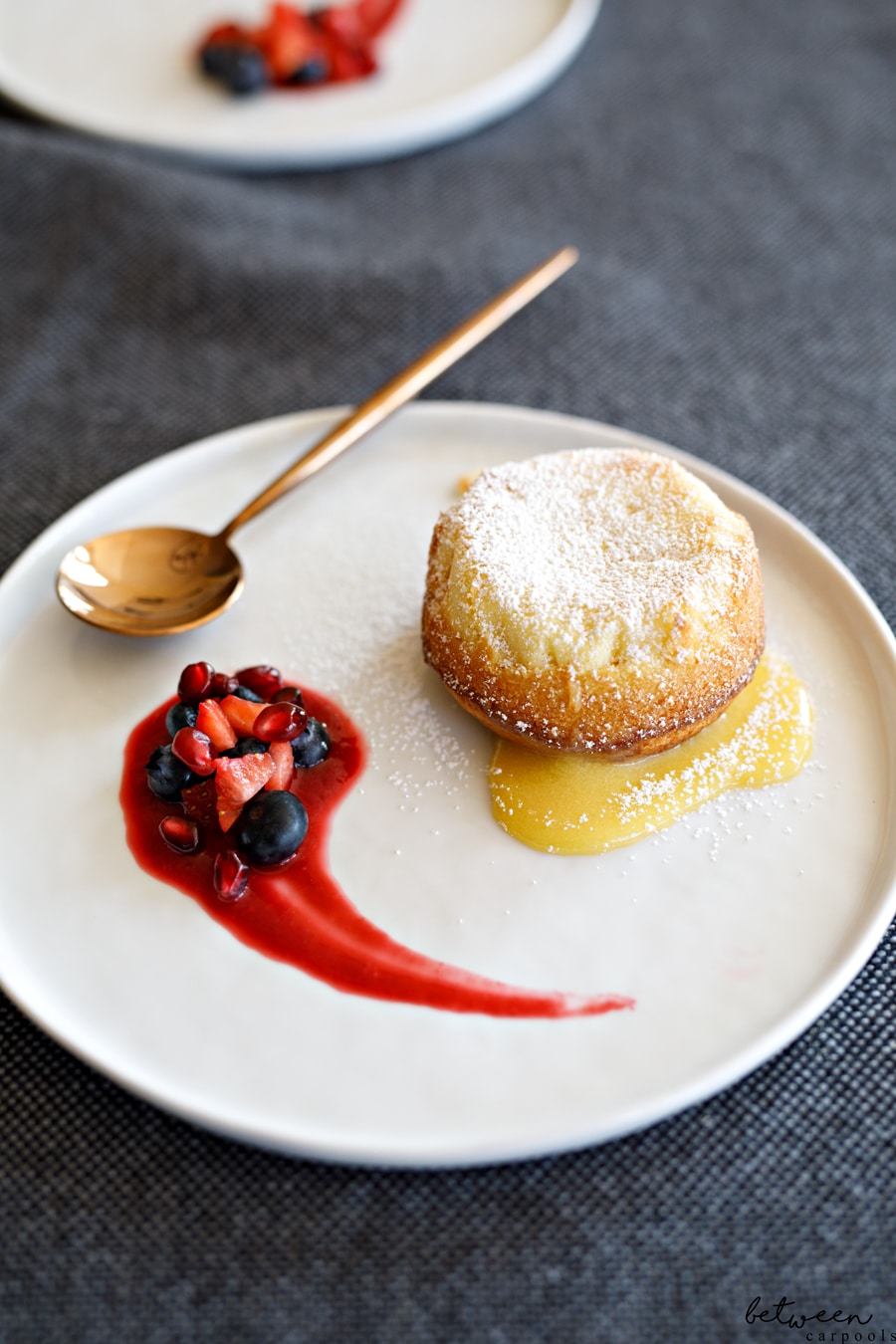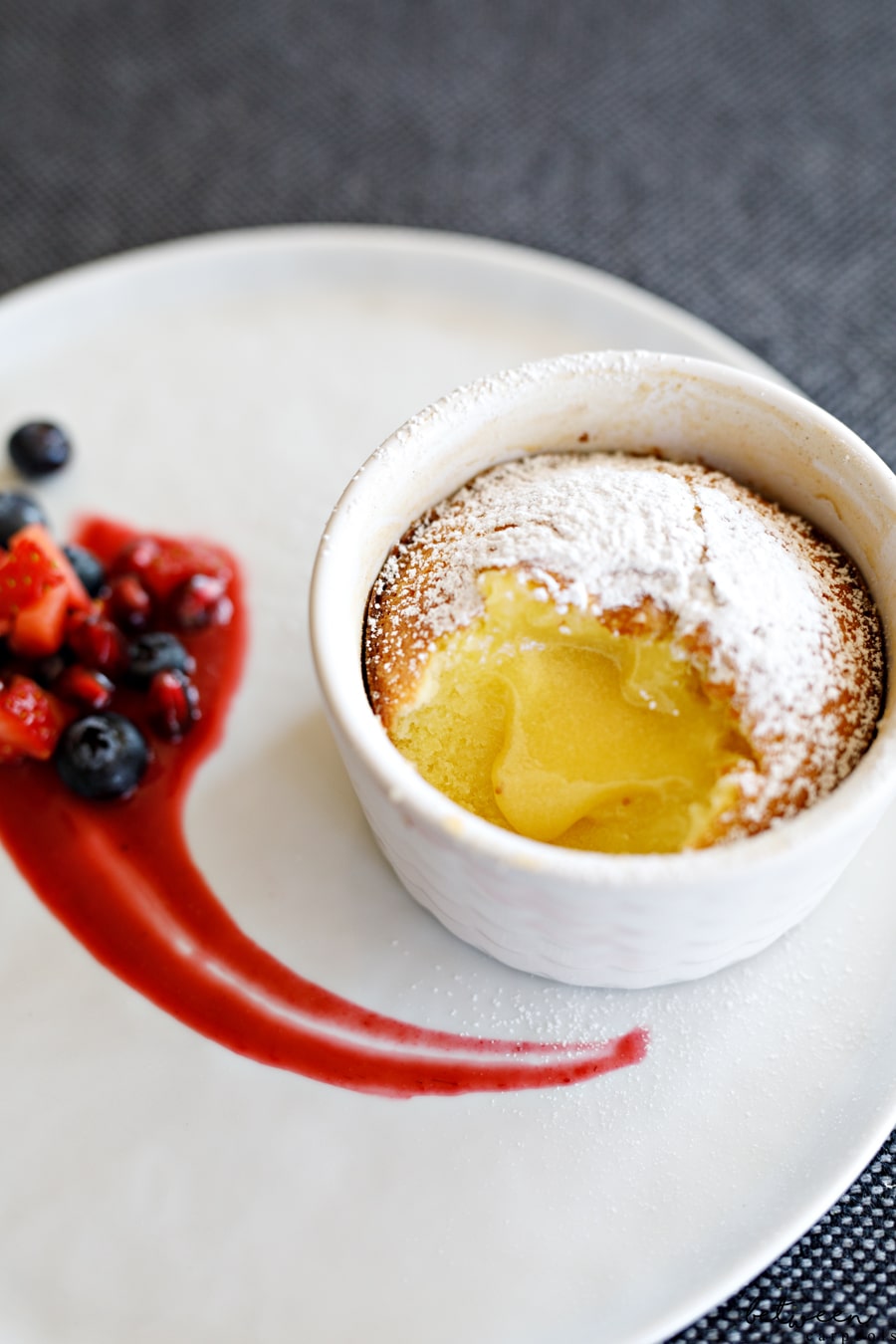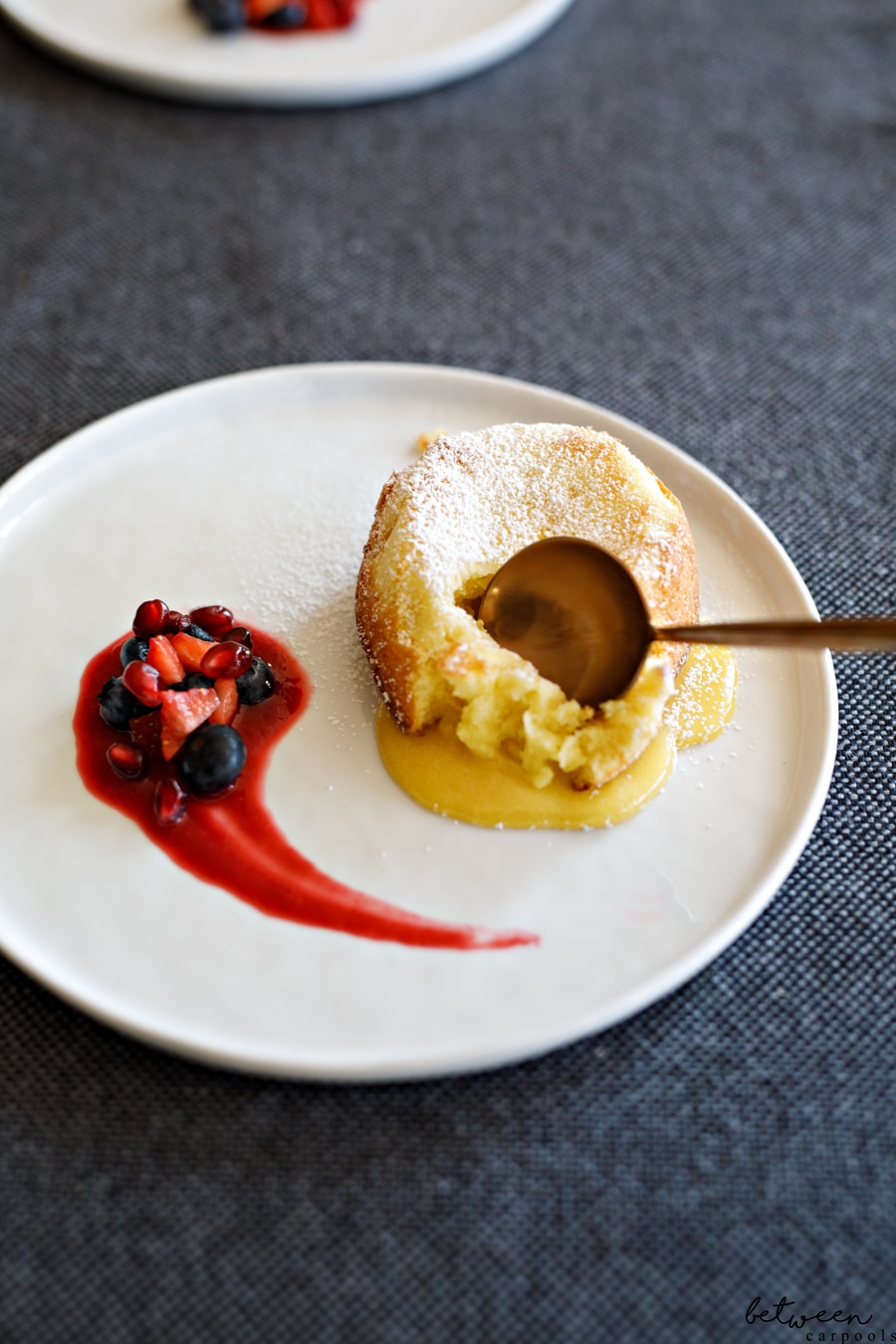 Scroll down for some plating tips from Renee Muller!

White Chocolate Molten Cake
Ingredients
3.5 ounces white chocolate, chopped
6 tablespoons (3⁄4 stick) butter
2 eggs
2 egg yolks
1 cup confectioners' sugar
1 teaspoon vanilla extract
6 tablespoons flour
More butter for greasing.
White chocolate, optional
Instructions
Preheat oven to 425°F. Grease 6 ramekins by smearing with butter and sprinkling in some flour (see photos). If you want to unmold the ramekins, as pictured, place a parchment circle at the bottom of each ramekin.
In a small saucepan, melt the butter and chocolate together. Whisk in eggs, yolks, and sugar by hand. Fold in flour.
Divide filling between ramekins (optionally, you can add one additional square of white chocolate in the center for extra molten).
Place the ramekins on a baking sheet in the middle rack of the oven. Bake for 12-14 minutes. Baking time may vary depending on ramekin size and temperature of your oven. Cake should be browned around the edges and middle should be slightly soft and puffy in the center. Unmold, if desired (or simply serve in the ramekin). Serve with a berry sauce if desired (see below for instructions). To prepare in advance, fill ramekins with batter, freeze raw, and bake fresh (may need a couple of extra minutes).
You can serve these white chocolate molten cakes in the ramekin (that's easier) or unmold them in classic molten-cake style.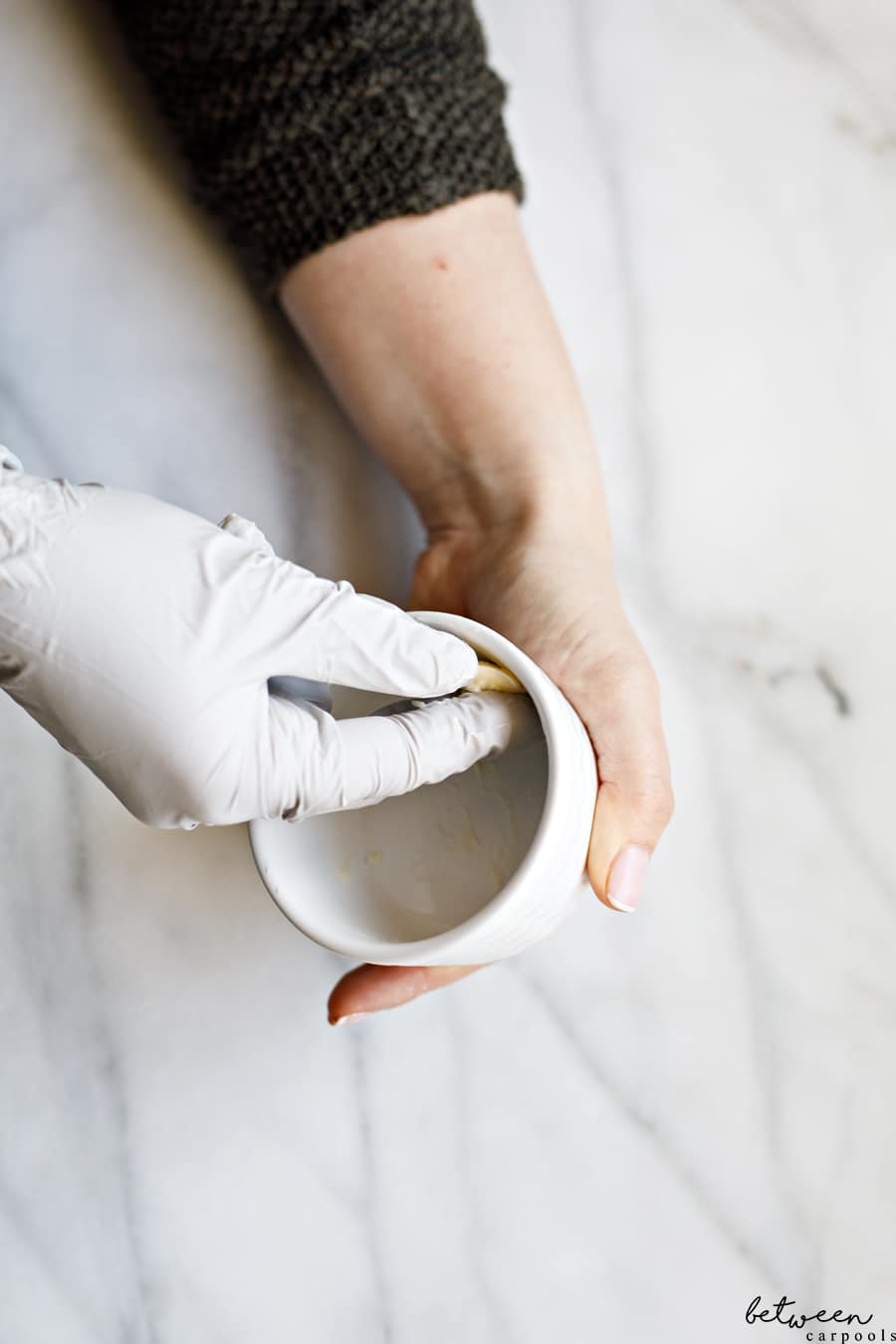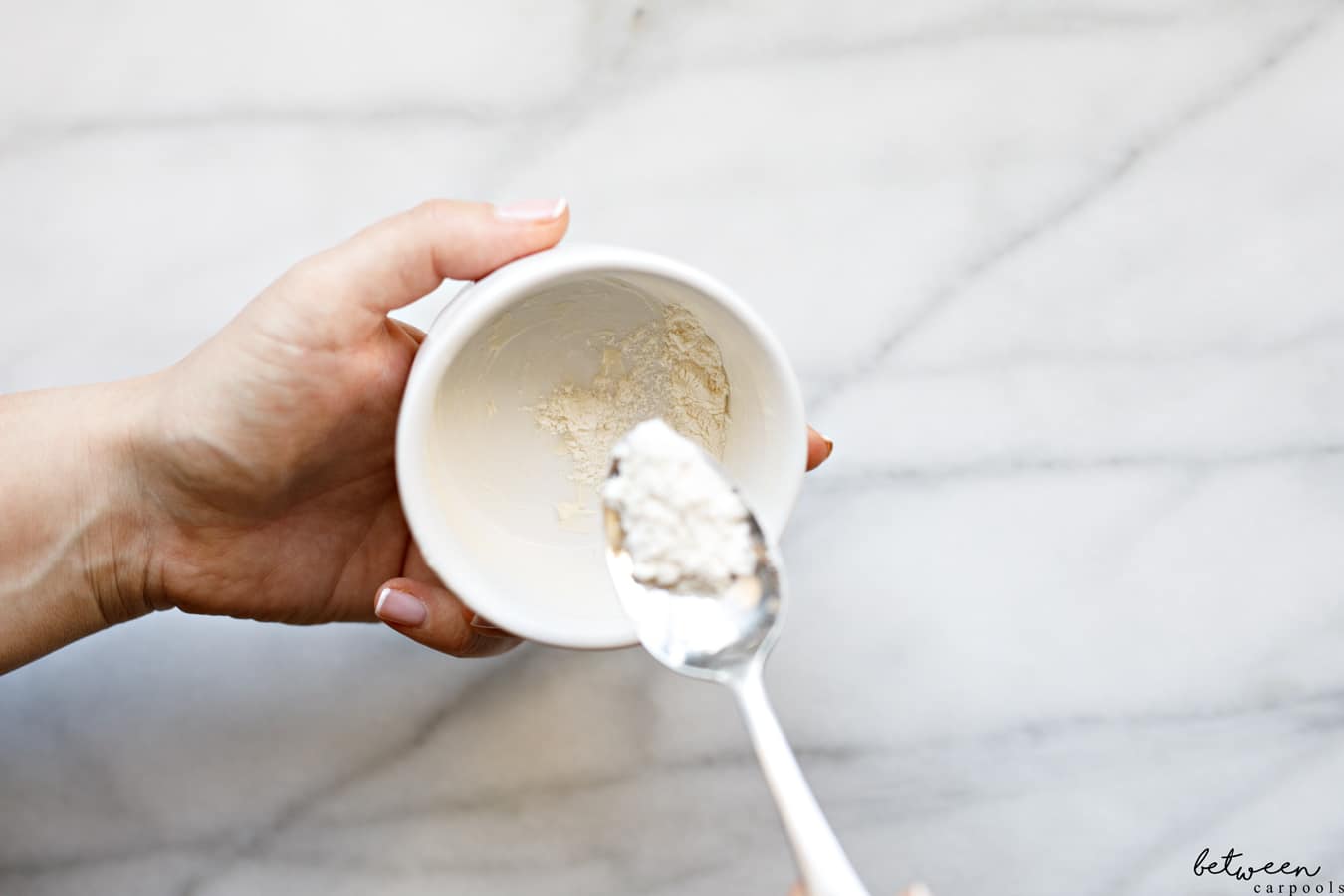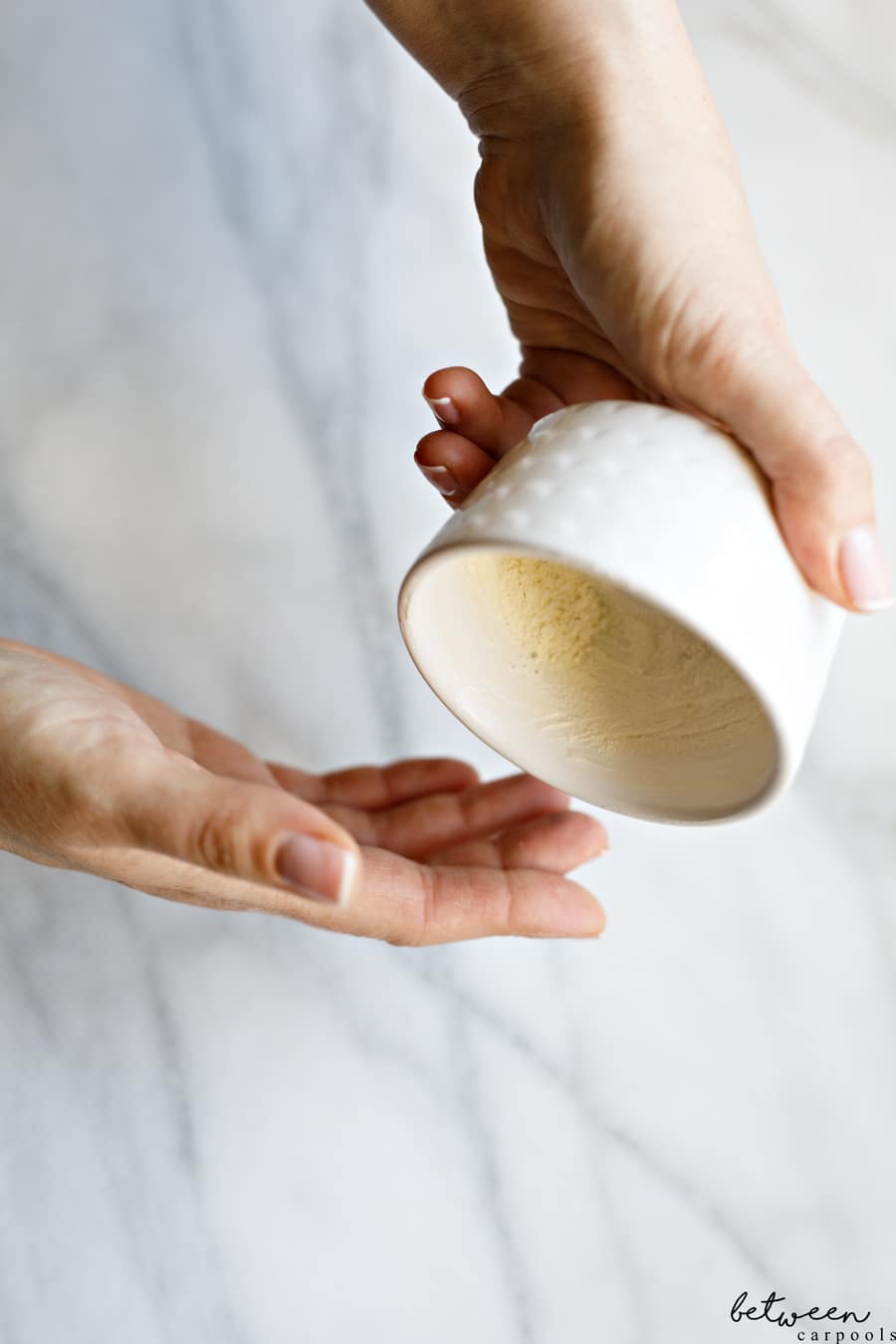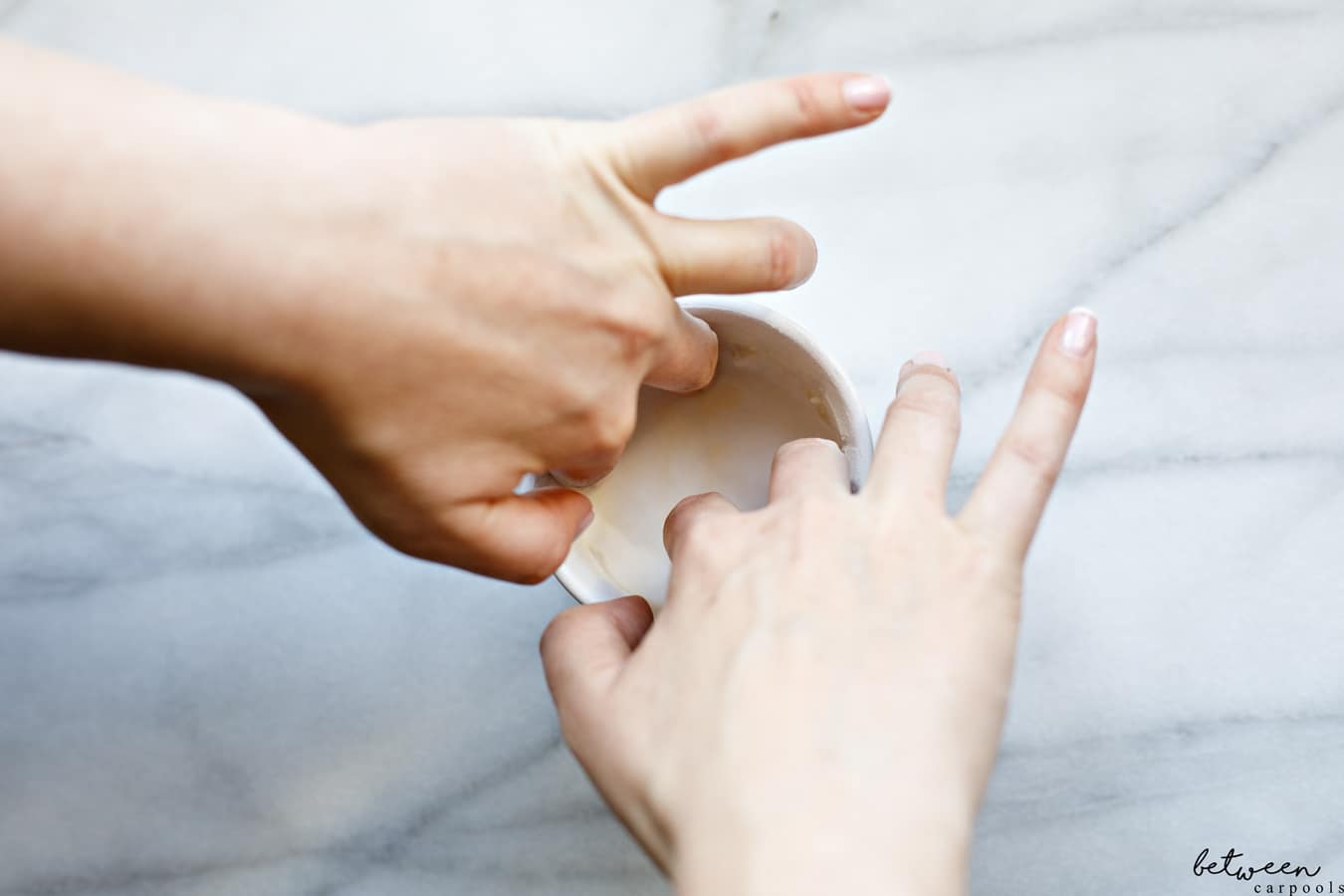 If you'll be unmolding the cakes, grease the ramekins with butter and sprinkle with flour, shaking out the excess. Add a parchment circle to the bottom of each cake.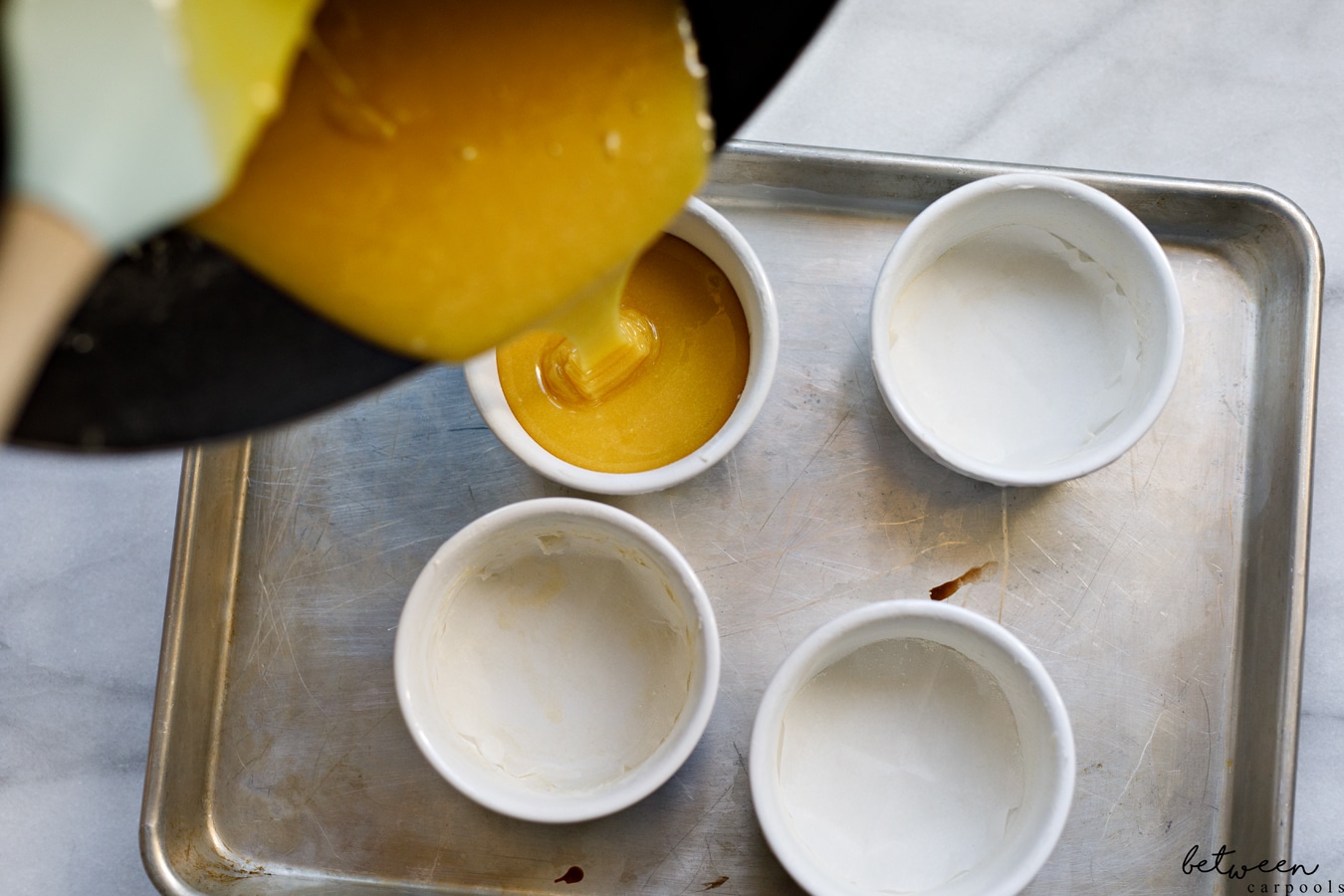 Add the batter and optionally (for extra molten), add an extra square of white chocolate. After baking, either unmold by running a knife first around the edge or simply place the ramekin on a plate.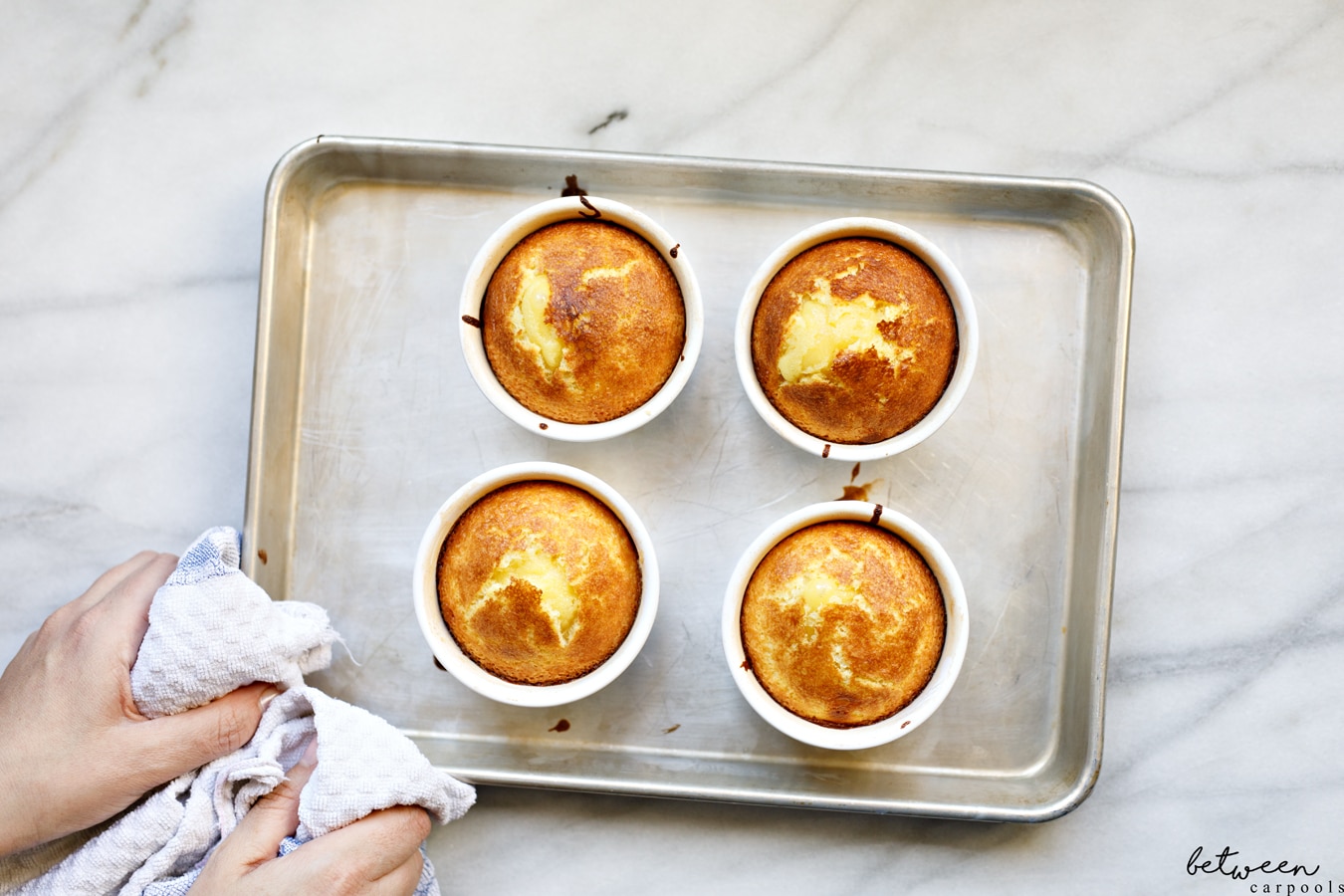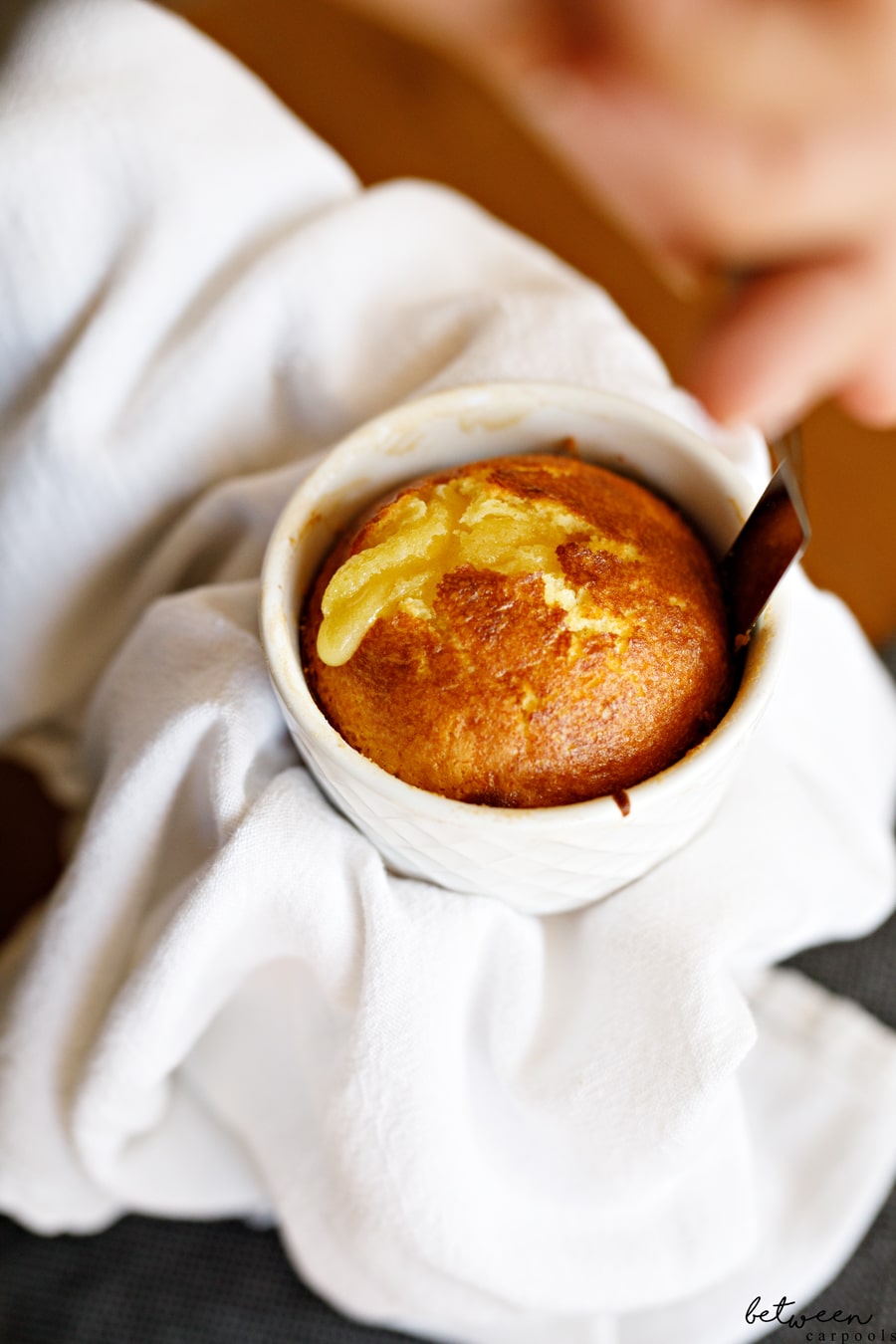 To garnish Renee Muller-style, you'll need a berry sauce. 
Please ask your own Rabbi as per what berries are appropriate to use when blending. This sauce was made by combining 1 bag frozen raspberries with ½ cup water. Bring to a boil and simmer until berries are soft.  Add 2 tablespoons of sugar. Use an immersion blender to puree. Press through a fine-mesh sieve. All the seeds will stay behind. Use a spoon to help get everything through. Store in a squirt bottle until ready to use.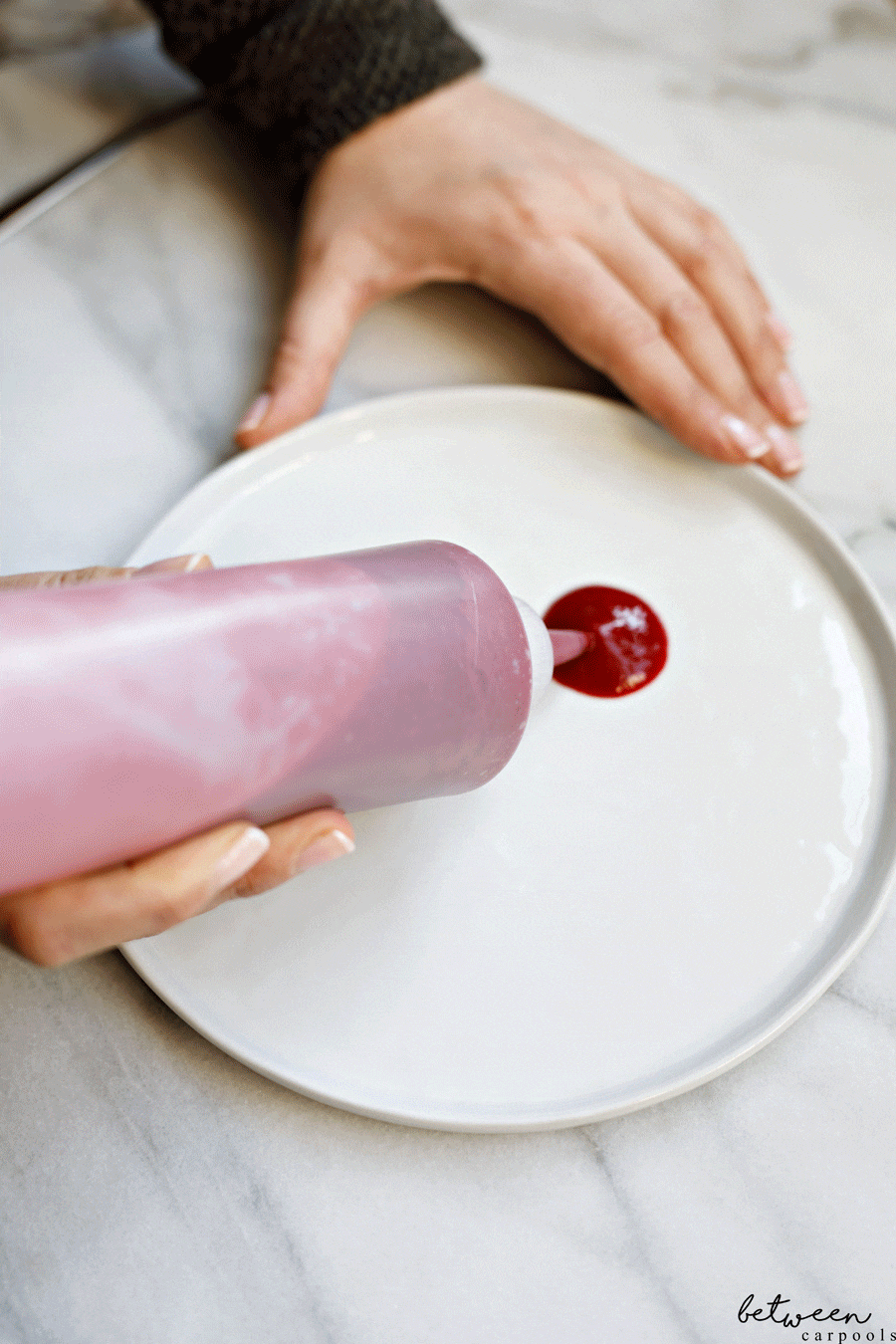 When plating, add a circle of berry sauce to the plate. Run the back of the spoon through the sauce to create a teardrop shape. Add chopped berries to the thicker part of the sauce. Add your chocolate molten cake and serve!