Is there a time of day that your screaming newborn just won't calm down?
If you have a screaming baby in your arms who doesn't want to calm down (even with the tried and true methods you use during the day), chances are they're in the witching hour—and you'll want to keep reading to learn about the best ways to handle it!
Newborns are neurologically immature, and there's a limit to how much stimulation they can handle during the day. When they've reached their cap, it's easy for them to become overwhelmed—bring on the witching hour. A period from about 5:00 and 11:00 pm when nothing seems to calm your fussy baby down!
Whether you're expecting or have a newborn in the house, chances are you've heard about the witching hour—and even if you no longer have a newborn, the witching hour probably left its mark! But what is the baby witching hour, and why is it such a difficult time for babies and parents?
Keep reading; we'll walk you through everything you want to know!
What is the witching hour?
Traditionally, the 'witching hour' or the devil's hour is a time of night associated with supernatural events. Although there may be nothing supernatural happening in your household, if you've ever experienced the witching hour with your little one, it's easy to understand why it's called that.
Generally speaking, the witching hour is a stretch in the evening—usually between 5:00 PM and 11:00 PM—when your baby just becomes fussy; it seems like they're losing their mind, and you're on the verge of it, too. Methods that usually work to calm them during the day go entirely out the window, and nothing seems to be working.
This fussiness usually kicks in around 2-3 weeks, hits its peak around six weeks, and resolves by 3 or 4 months. So, in simple terms, prepare yourself—it's nothing something that goes away overnight.
But why does the witching hour happen?
There's no clear consensus as to why babies go through the witching hour, but there are several theories:
Overstimulation: Your baby's nervous system hasn't fully developed, and overstimulation can quickly happen. Newborns can only handle so much stimulation. If your baby has been too stimulated during the day, it can lead to fussiness and irritability in the evening.
Overtired: An overtired baby is usually an unhappy baby. If your baby has been going through activity after activity without a beak, chances are they've missed a couple of naps and are overtired. The result? Exhaustion, which can quickly lead to fussiness.
Stomach discomfort: Gas or acid reflux can lead to a fussy baby, especially for newborns with immature digestive systems.
Cluster feeding: Some newborns will cluster feed at night in preparation for a longer stretch of sleep, but cluster feeding at night can worsen the witching hour, as overloading your baby's digestive system can lead to serious discomfort at night.
How to Handle the Witching Hour
Prevent your baby from getting overtired
Although it's not always possible to prevent your newborn from being overtired, try your best to avoid it (and maybe you can avoid the witching hour). Despite how much they sleep, newborns up to 12 weeks can become overtired quickly, especially in the late afternoon and evening. When your baby is overtired, their body starts pumping out cortisol and adrenaline, putting them in flight-or-flight mode. Imagine trying to fall asleep with stress hormones coursing through your body—it becomes virtually impossible. That's when the nasty cycle of no sleep and overtiredness kicks in.
Watch for their sleep cues and get them to sleep ASAP!
Get outside
Babies are very sensitive to the emotions and energy of their caregivers, and if you're frazzled and stressed, they're going to feel it! When we can remain calm and centered, it's easier for them to relax. Getting outside for a walk can be a game-changer if things tend to get hectic in the evening. It takes the focus off everything you need to do in the house and allows you to breathe. Slowing your heart rate, breathing, and clearing your head will immediately impact your baby's emotional state.
You're also getting the added benefit of light exposure during the late afternoon and early evening, which can help your baby sleep at night!
Avoid overstimulation
Being bombarded by loud sounds and bright lights, it's easy to see how you can get overstimulated—especially as a newborn. Your baby has been in a (somewhat) quiet and calm environment for the last nine months, and the bright, noisy, and colorful world around them now is a lot to take in. Start limiting sound and visual stimulation in the late afternoon or early evening to prevent your baby's nervous system from going into overdrive.
Use motion
Your baby spent nine months rocked and swayed when you moved, which can be soothing! To help calm your fussy baby, put on a carrier or sling and walk around with them, or put them in a swing—you want motion!
Take a bath
Taking a warm bath with your baby is not only a great way to bond with them, but it can also be calming. The sound of running water is great for calming a fussy baby. Place them on your chest or stomach and cover them with a warm washcloth to ensure they stay warm. Studies show that a warm bath with lavender essential oil. 
Start a bedtime routine
Despite what you may think, it's never too early to start a bedtime routine with your little one! Babies thrive on routines, and implementing a short bedtime routine is a great way to cue your baby that sleep is coming—it marks a clear transition from a busy day to a calm, quiet night.
A newborn bedtime routine could look like this:
Bath or washcloth wipes (5 minutes)
Diaper change and lotion
Feeding (10-15 minutes)
PJs
Book (2-3 minutes)
Crib and lights out
Bedtime routines are incredibly powerful for children of any age, as they teach them that a bath and the following steps mean bedtime.
Try implementing a routine; after a few nights, you may be pleasantly surprised to see they are less fussy!
Ask for help!
A fussy baby who doesn't want to sleep can be hard on parents, so never be afraid to ask for help! Whether it's from your partner, mother or father-in-law, sister, neighbor, or friend, you are not alone. There is no shame in admitting defeat and giving yourself a moment to collect yourself and breathe.
People want to help, so take them up on their offer. Their cries likely won't have the same effect they do on an overtired, stressed parent—and they will be able to manage it!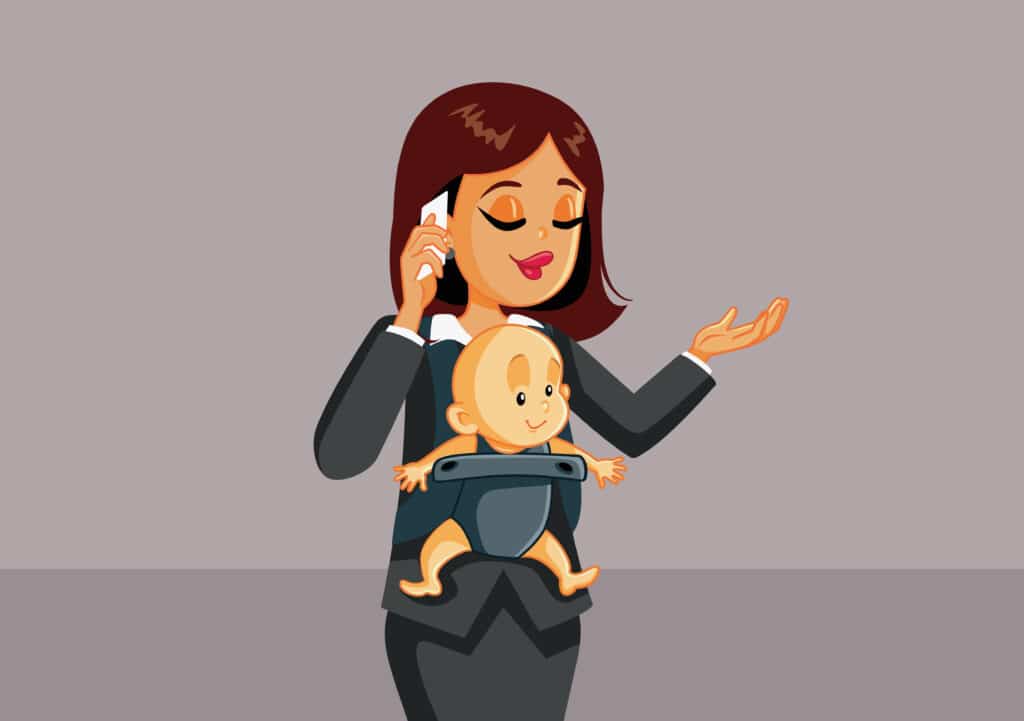 The witching hour is common in babies, but it doesn't have to happen. Follow these steps as treatment or prevention to slide through the witching hour easily.
For more sleep tips and giveaways, be sure to follow @little_sleeperz on Instagram!
FOR EXCLUSIVE CONTENT AND A PEEK BEHIND THE SCENES, MAKE SURE TO JOIN OUR WHATSAPP STATUS HERE. JOIN OUR WHATSAPP GROUP AND WE'LL LET YOU KNOW WHEN A NEW POST IS UP!