Planning time in Lake George with family? From nature to adventure to history, there's tons to do and experience. 
When I mentioned my vacation plans to my friends, they were all surprised. "You plan on staying in the Lake George and Gore Mountain area for a week? What are you going to do there for a whole week?" But, as it turned out, a week was actually barely sufficient for all the exciting attractions we visited. The Lake George area has a lot to offer. It boasts natural beauty, historical significance, as well as wholesome fun for those of us who sport an adventurous streak. Below are some of the wonderful places which we enjoyed during our trip.
Lake George is not as far as people assume it is. 
Approximate Distance from:    
Brooklyn Bridge: 3 hours, 30 minutes
Lakewood: 4 hours, 20 minutes
Monsey: 3 hours
Nature: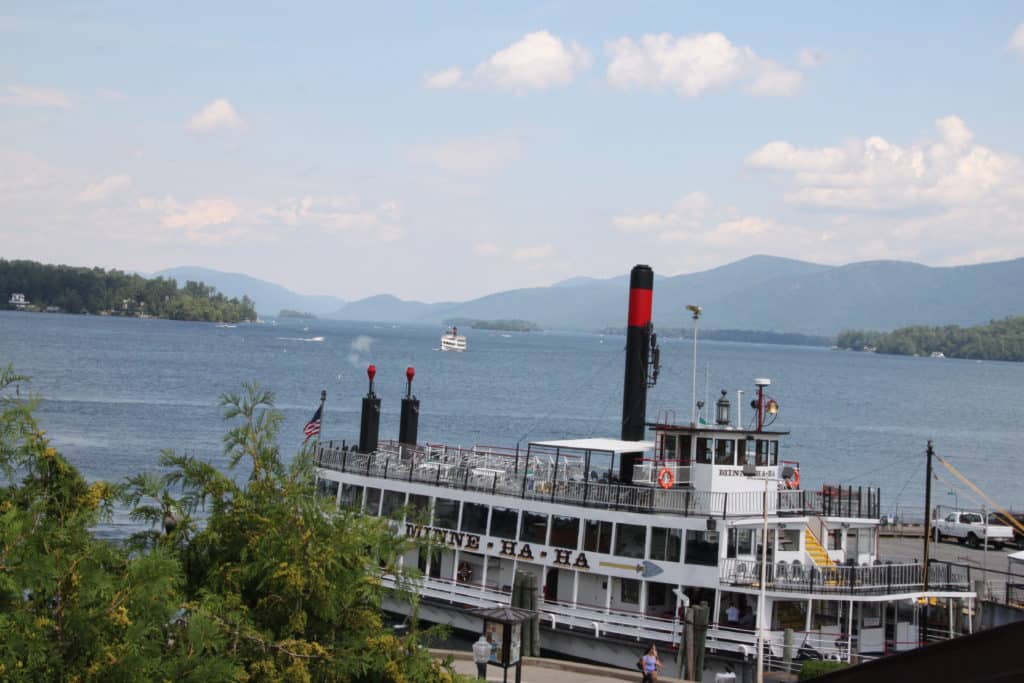 The Steamboat Company of Lake George offers a variety of different style cruises on the lake. The Minne Ha Ha, is an authentic steam boat, one of the last steam paddle wheelers in America, taking passengers on an hour long cruise of the lake. 
The Mohican boat has a long history, dating back to 1907 when it was first crafted. Parts of the Mohican were replaced throughout the years, but the ship is the original one built in 1907. The Mohican has been in operation on Lake George for 107 years!  In June 2008, the Mohican was placed on the National Register of Historic Places, the third active passenger vessel to be so designated. The Mohican continues to operate on Lake George almost daily.
The Lac du Saint Sacrement is the largest cruise ship on the inland waters of New York State and is a very enjoyable cruise. The Thursday night firework cruise is also very popular.
No matter which of the cruises you choose you are sure to have an experience you will remember! The views from the ships are incredible and captain's narration is fascinating!
Address:
57 Beach Road
Lake George, NY 12845
Phone Number:
(518) 668-5777
Hours: 
Check the website for times: https://lakegeorgesteamboat.com/events/
Price: 
Prices vary for types and lengths of boat rides.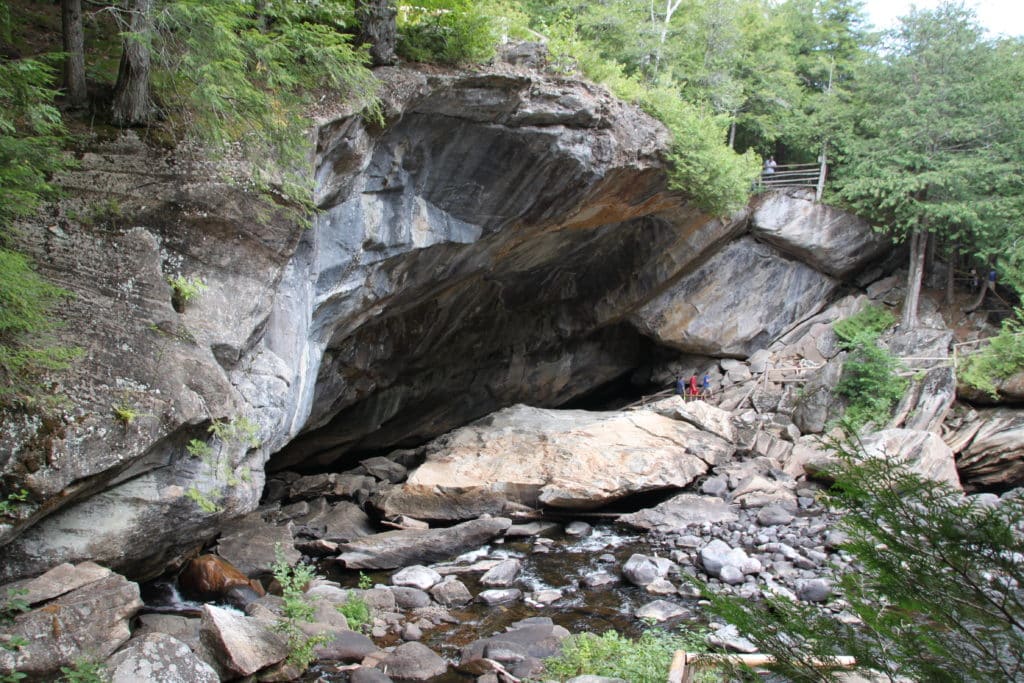 Natural Stone Bridge and Caves
Natural Stone Bridge and Caves is probably one of the nicest natural wonders I've seen. The trails run through paths rich with nature's most amazing sights, such as the largest marble cave entrance in the east. The self-guided ¾ mile route is a natural trail, mostly above ground, that affords incredible views of the unique rock features in the marble gorge; potholes, grottos, and mill site waterfalls to enjoy at your own pace.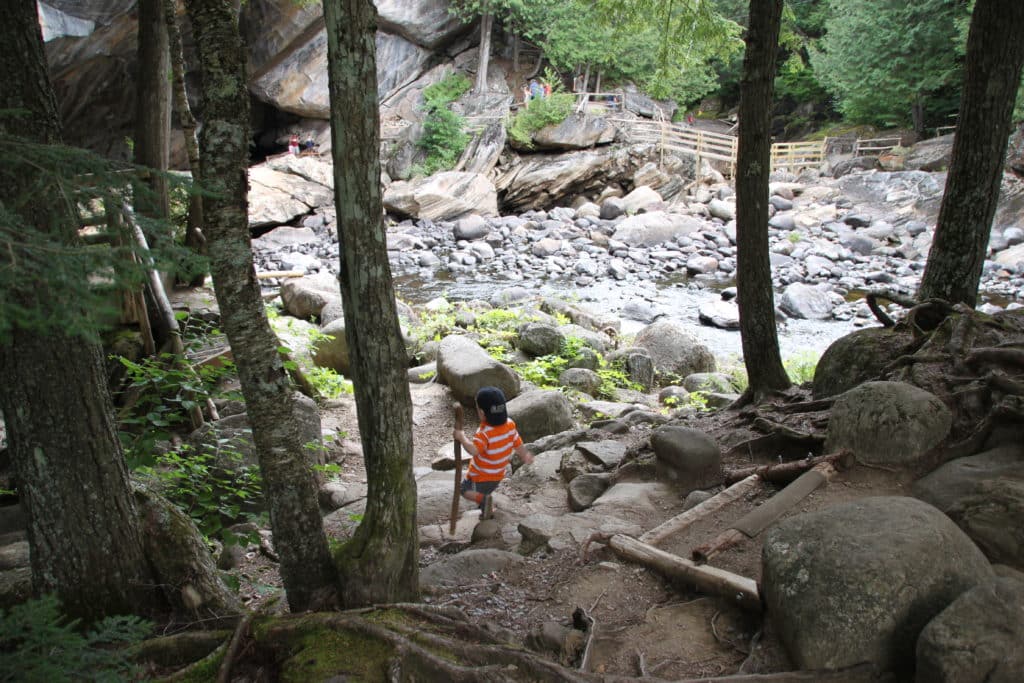 The Summer Adventure Tour is an unusual tour which offers visitors (ages 13 and older) the experience of exploring a genuine underground dirt and water filled cave. Visitors don a caving suit, helmet, light, and all gear needed, and get to visit this underground cave led by trained guides. Reservations must be made in advance.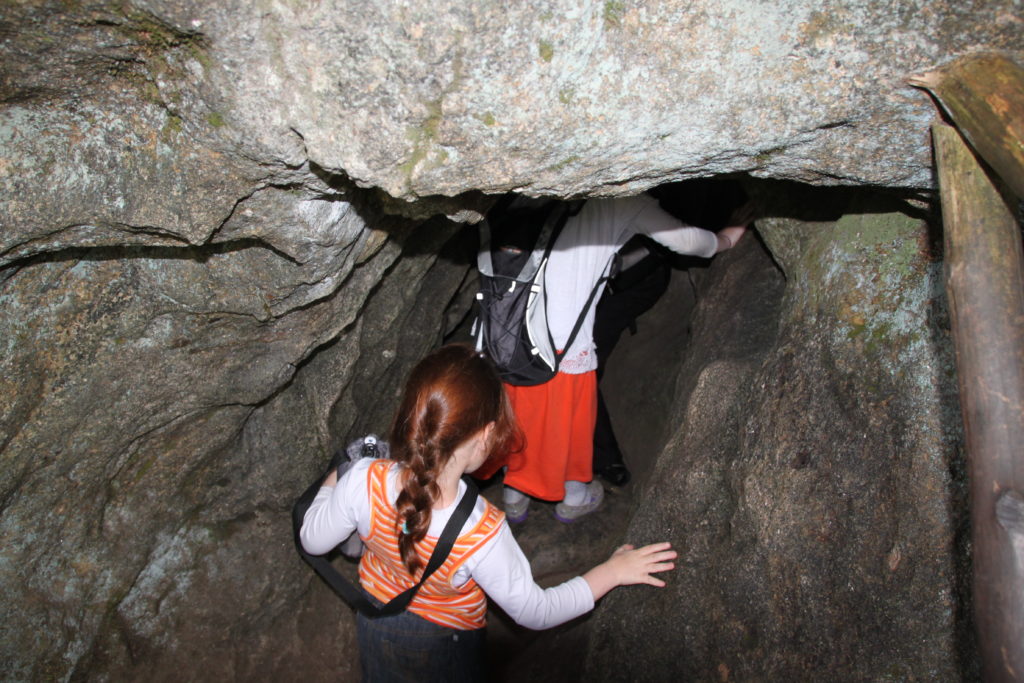 Natural Stone Bridge and Caves is privately owned and was received by the current owner's ancestor in the 1700's for his service during the Revolutionary War. The site is very well maintained in its unique natural state.
Address:
535 Stone Bridge Road
Pottersville, NY 12860
Phone Number:
518-494-2283

Hours
: 
May 24th – September 2nd
Tours:  9am-4:30pm
Gift/Rock Shop 9am-6:00pm
September 3rd – October 14th
Tour: 10am-3:30pm
Gift/Rock Shop: 10am-5:00pm
Price for Standard Summer Tour 2017:
Adults: $15.50
Children (5-12):$8.50
Children 4 and under-Free
Nature and Adventure: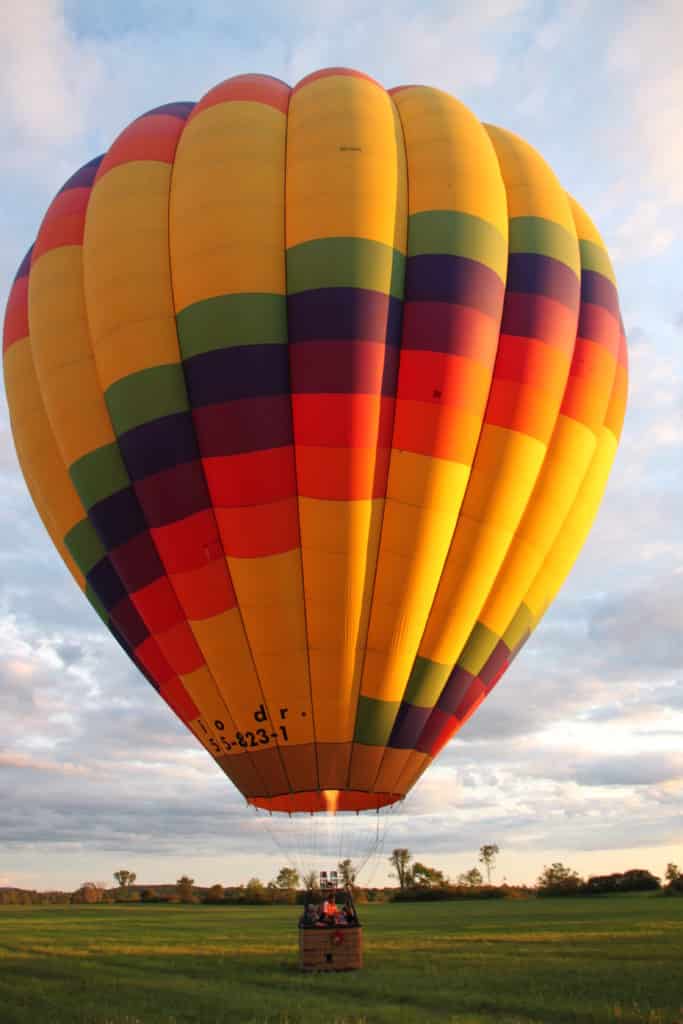 Riding a hot air balloon is always an experience of a lifetime. Riding a hot air balloon over the magnificent Adirondack farmlands simply takes your breath away. My trip in a hot air balloon with Todd Monahan of Sunkiss Balloons was extraordinary.
Operating a hot air balloon requires a tremendous amount of skill and training. The hot air balloon is not launched from one particular place. Before deciding on a launch site, Todd releases a helium balloon to check in which direction the wind is going. He then decides from where to take off, based on the direction in which the balloon flies. The landing spot is different each time, depending on the wind; therefore, Todd is in constant radio contact with his driver below, who meets the balloon after it lands, and then takes everyone back to the meeting point (and their cars).
Flights are usually scheduled for mornings and late afternoons when the winds are calmer.
The balloon is enormous from up close and can carry about twelve people for the flight. The takeoff is extremely smooth and almost feels as if it is an open air elevator. The flight is actually calm and the scenery tranquil. 
Address:
40 Media Drive
Queensbury, NY 12804
Phone Number:
518-796-0373
Hours: 
Check online schedule for flight time: ;amp;full-items=yes
Price: 
Starts at $230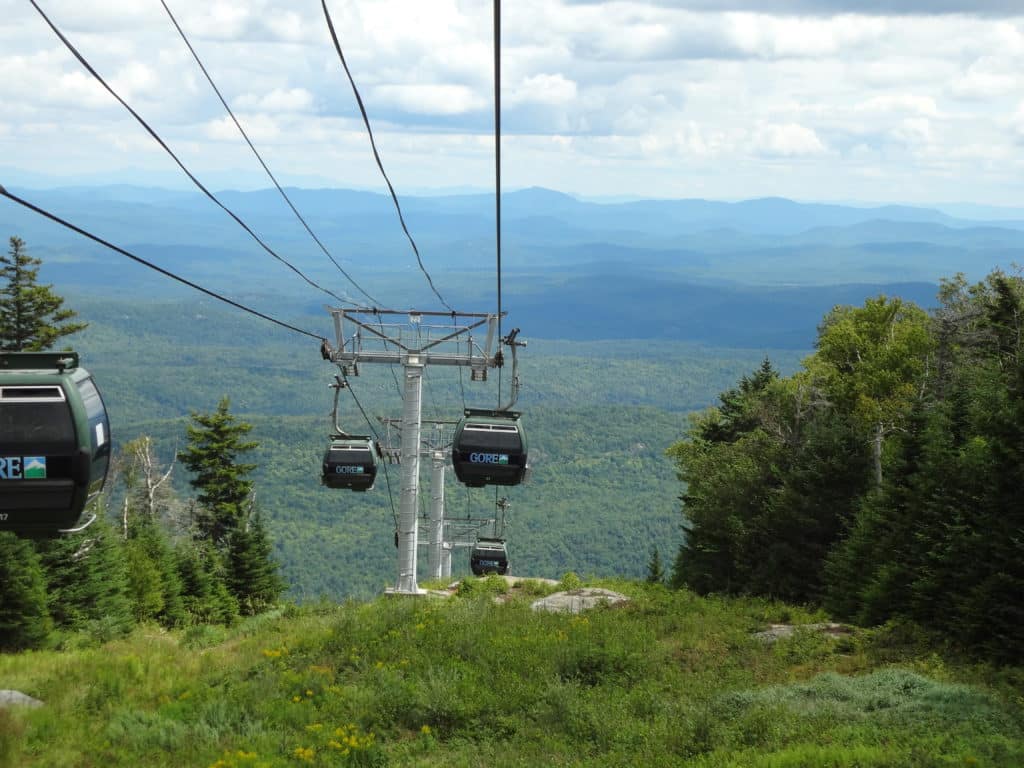 Gore Mountain
Gore Mountain, located just a half hour away from Lake George is a very popular skiing destination in the winter. During the summertime you can ride the Gondolas for a magnificent scenic ride.  The view of the High Peaks and Southern Adirondacks is breathtaking! 
The views can be enjoyed from all sides via the loop trails at the top of Bear Mountain where the gondola unloads. There are many scenic spots equipped with picnic tables to make your snack or lunch all the more enjoyable. Mountain biking is also a popular way to enjoy climbing Bear Mountain.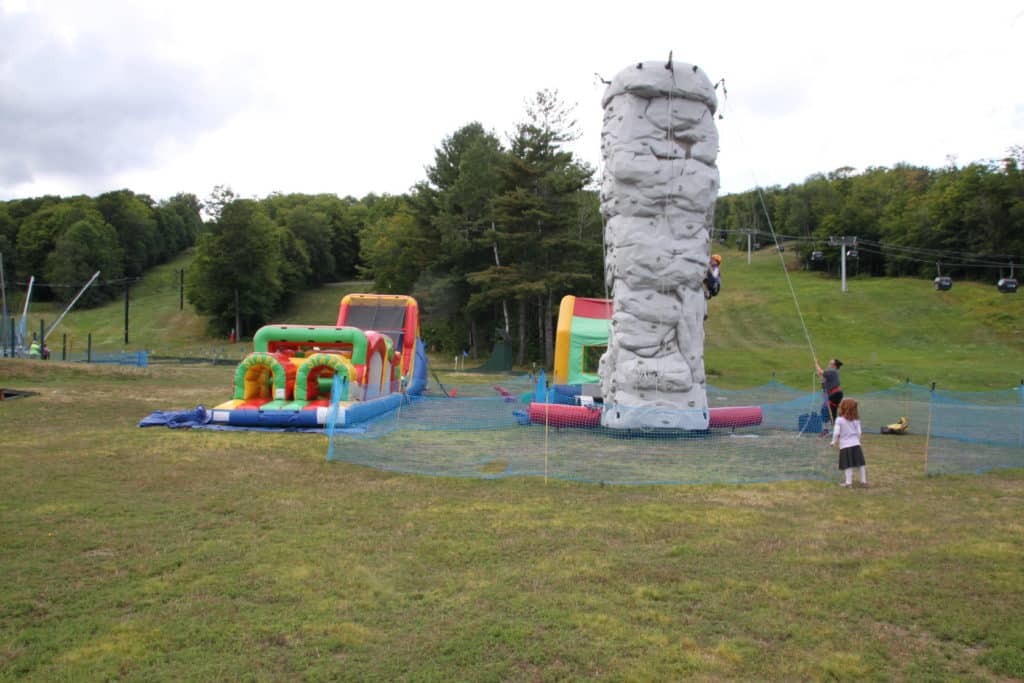 Down at the base, there are activities in the summer for those looking for action. There are obstacle inflatable moonwalks, a challenging climbing wall and a bungee trampoline. There is also a gondola themed mini golf course that can be enjoyed by all ages. New for summer 2019 is a zipline ride.
Address:
793 Peaceful Valley Road
North Creek, NY 12853
Phone Number:
(518) 251-2411Hours: 
Thursday-Sunday until September 1, and fall weekends through October 13
Gondola Skyride Tickets Price:
Adults & Teens (ages 13-69): $22
Juniors (ages 7-12) & 70+: $12
6 & Under: Free
Adventure Attractions Pricing (at the base of the Mountain):
One-Hour Ticket: $15
All-Day Ticket: $25 – includes disc golf too!
Zip Line:
1st Ride: $15
2nd Ride: $9
Each Additional Ride: $5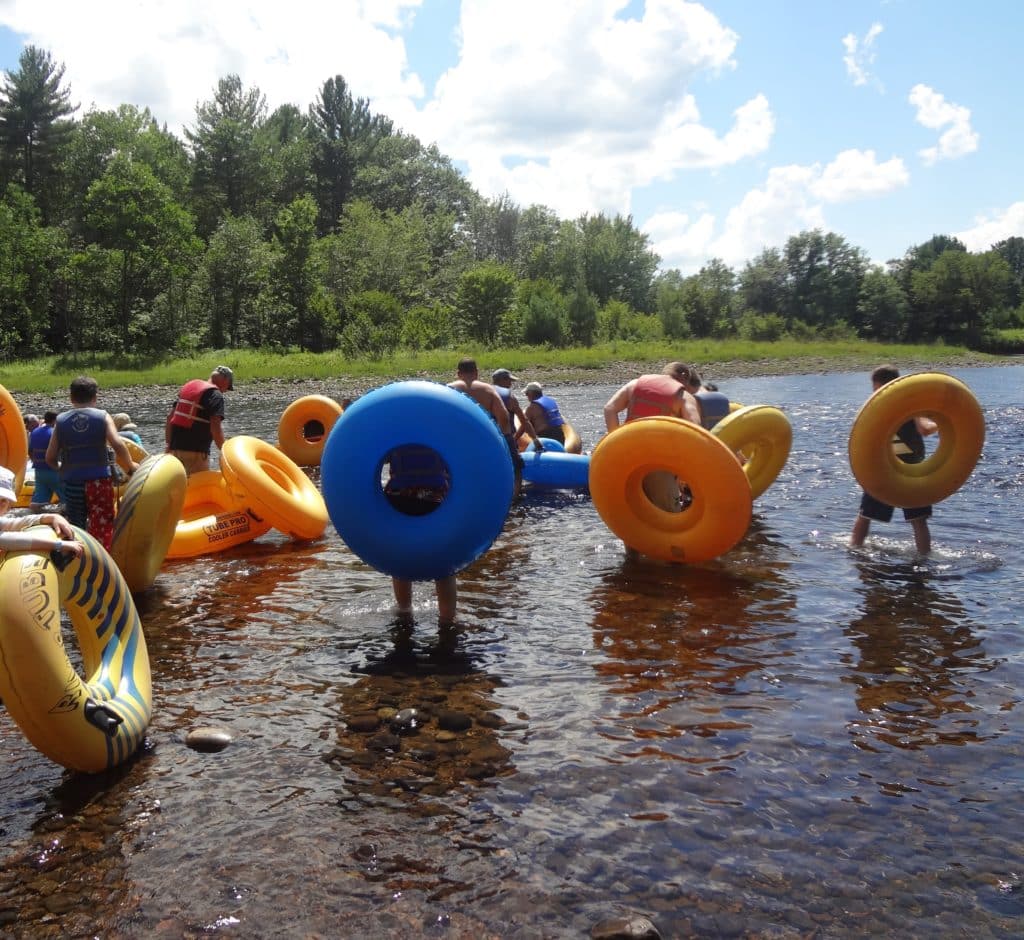 Lazy River Tubing on the Lower Hudson River, near Lake George, is simultaneously relaxing, refreshing and fun. The tour begins at the Tubby Tubes building where everyone is fitted with life jackets. The group, comprised of all the random people that came at that time, then boards the waiting buses and are driven through a beautiful wooded area to a clearing alongside the river.
Tubes are distributed to all members of the group. Lazy River tubing is safe for young children and can be enjoyed as exciting family trip.
Once the group enters the river, one guide leads in a kayak, while another follows to ensure that no one gets stuck or has trouble steering.
Floating down the clean river in the Southern Andirondack Mountains is extremely enjoyable. The group emerges from the river at a clearing downstream where the buses come to pick up the wet yet exhilarated passengers to bring them back to the Tubby Tubes Building. There are also additional Adventure Activities. Check their website for options and prices.
Address:
 1289 Lake Ave.
 Lake Luzerne, NY 12846
Phone Number:
518-696-7222

Hours: 
Price: 
Adult $31
Child $27                                     
Historical: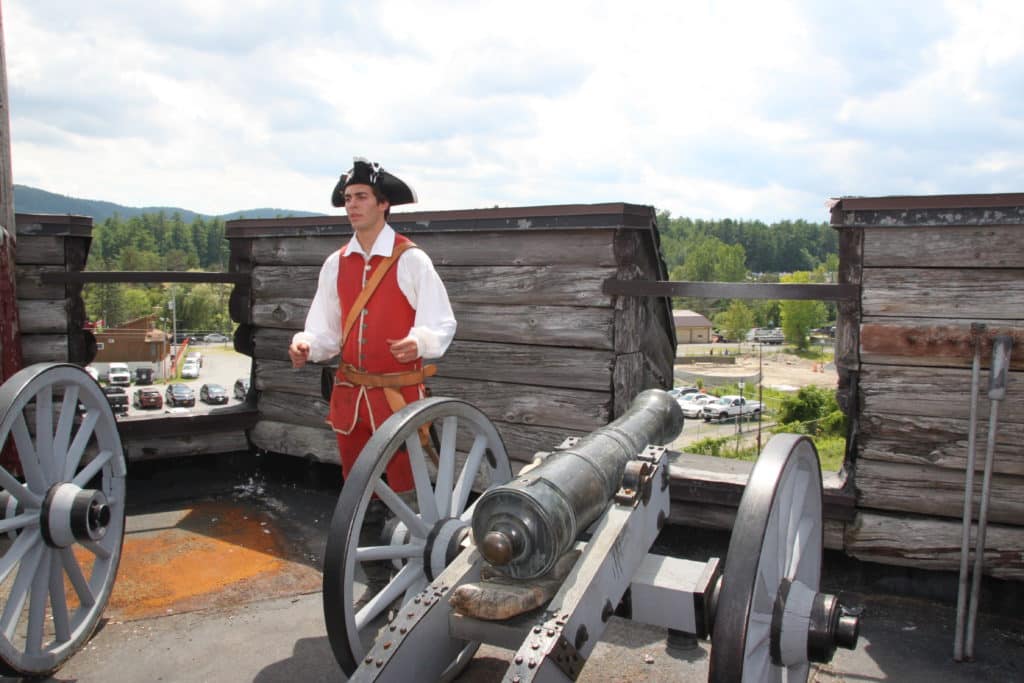 During the French and Indian War (1754-1763), Fort William Henry was built by the British on the southern side of Lake George to protect the colonies from their French enemies.
Fort William Henry Museum is a duplicate of the genuine fort of old. Fort William Henry makes history come alive.  Soldiers, dressed as the British looked during the war, take you on a tour of the Fort and explain the mindset and lifestyles of the British. During each tour, a soldier shoots a rifle and canon to demonstrate how the British fought.
Children can get a hands-on experience as they are invited to dress as British Soldiers, join the royal army and march with their commander.
Fort William Henry is about taking history and making it come alive!
Address:
48 Canada Street
Lake George, NY 12845
Phone Number:
518-668-5471

Hours: 
Museum usually opens in May. Check online for the current opening time
Open Daily: 9:30 am – 6:00 pm (Last Admission 5:30 pm)
Price: 
Adults $19.50
Senior $15.00
Child (5-15) $8.00
Approximate Distance from:    
Brooklyn Bridge: 3 hours, 40 minutes
Lakewood: 4 hours, 10 minutes
Monsey: 2 hours, 40 minutes
Adventure: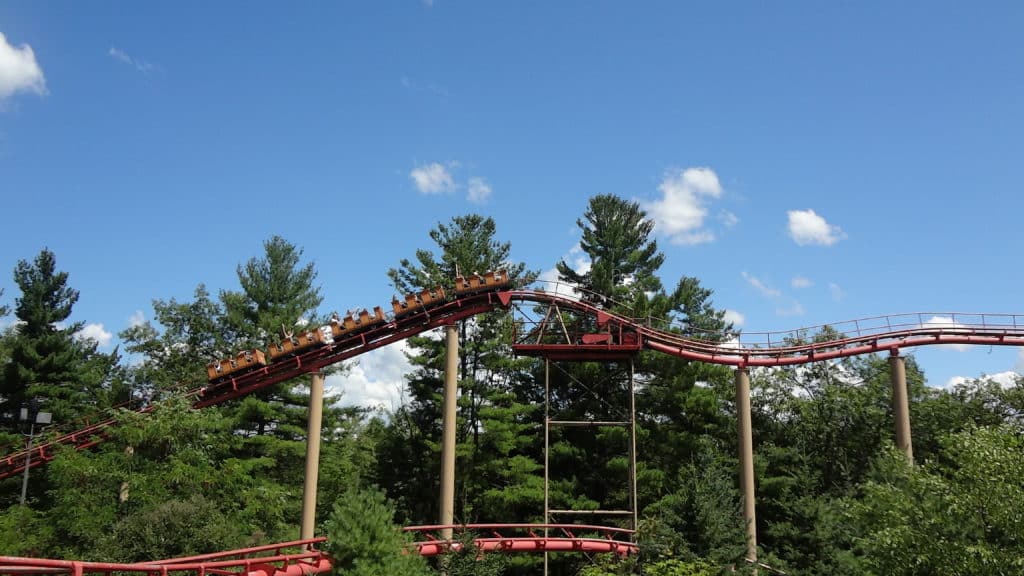 If you are looking for adventure – genuine adventure – then Great Escape Amusement Park is the place to visit. In addition to the Resort and water park section, Great Escape has a plethora of Roller Coasters and exciting rides for all ages.
The park is big enough to accommodate the large amounts of visitors that flock there to experience the rides. Great Escape is set up in a way that is family friendly; it feels large enough for the big kids but doesn't feel too big for the little children.
The characters roaming around between the people lend a fantastical air to the experience. The specialty shows, such as the extreme diving show, are a real hit for everyone from youngsters to adults.
Great Escape is constantly updating the park. Some of the more recent additions are an all-new looping coaster Greezed Lightnin' as well as Northeast's first inverted looping Virtual Coaster.
With both the new rides and those there for many years, Great Escape is the perfect choice for an action packed adventure filled day!
Address:
1172 State Route 9
Queensbury, NY 12804
Phone Number:
(518) 792-3500.

Hours: 
Check online for the current hours:
https://www.sixflags.com/greatescape/plan-your-visit/park-operating-schedule
Price: 
General Admission:$64.99
Children Under 48″ $48.99
Children 2 & Under FREE.
Online tickets can be as low as $44.99
—–
Whether you prefer exciting and adventure-filled attractions or the silence of nature and its scenic beauty, Lake George has what to offer for all styles and preferences.