She may make lots of challah from scratch each week, but weeknight dinners need to be quick to prep…and super tasty. Like this salmon, rice and broccoli dish.
If you joined me all week long, you already know that the dinners that are the easiest to prepare are usually the ones my kids enjoy the most. After Grilled Chicken Wraps on Monday, Tacos on Tuesday, and Chicken and Rice on Wednesday, tonight's dinner of salmon, rice and broccoli is not an original one, but one that I look forward to the most.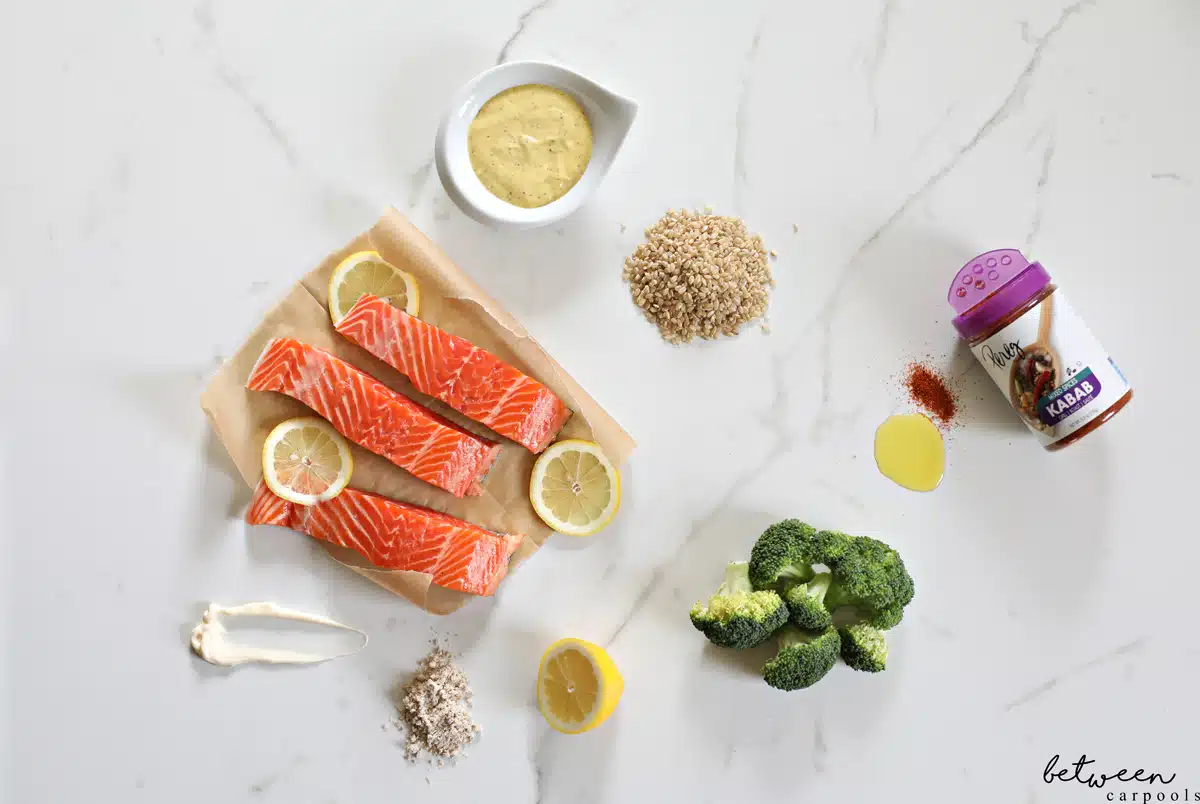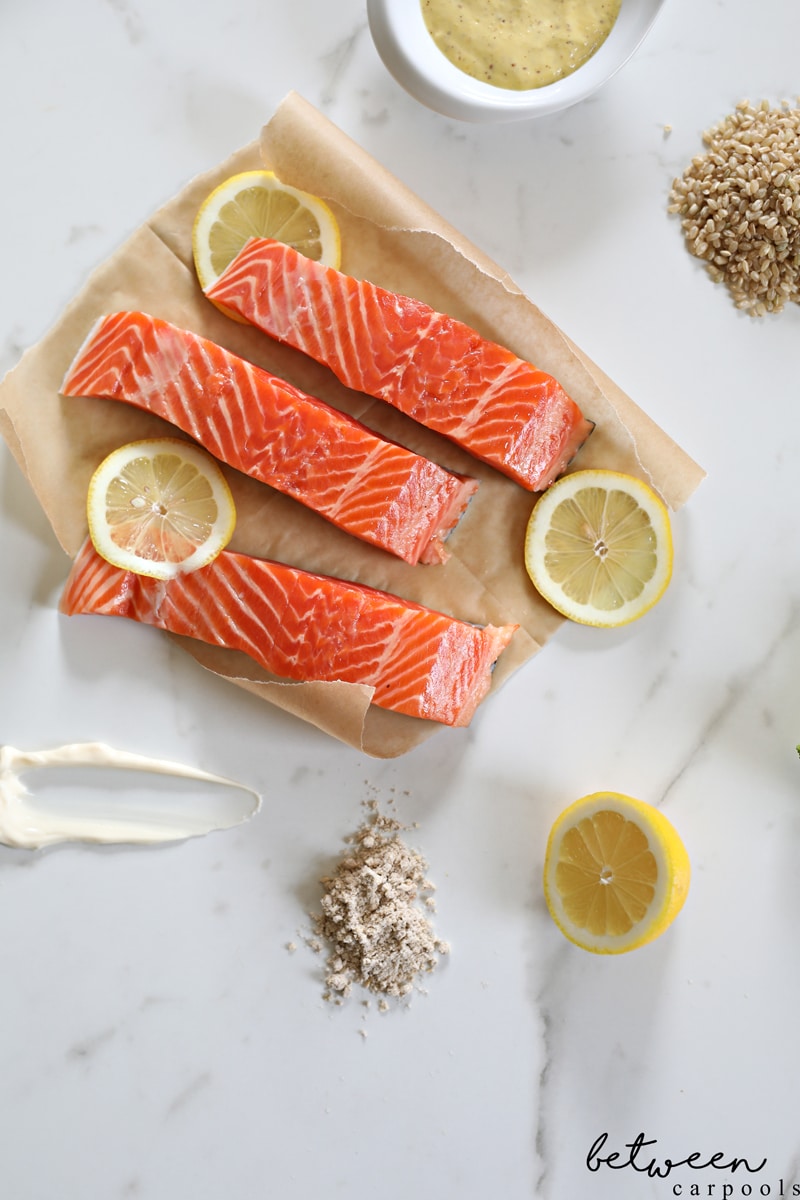 My kids love this Salmon, Rice, and Broccoli dinner with some special sauce (from dinner #1) on the side…I make a big container of it, it tastes so good with rice and all steamed greens.
Salmon, Rice, and Broccoli

Salmon, Rice and Broccoli
Ingredients
1 side of salmon
Salt, for sprinkling
lemon juice, for sprinkling
Mayonnaise, for shmearing
onion soup mix, for sprinkling
Rice (whatever kind your children prefer), made in a rice cooker which is one of the world's absolute best inventions ever
1 (24 ounce) bag frozen broccoli
Olive oil, for sprinkling
Seasoned salt or Pereg Kebab Spice Mix and salt
Instructions
Preheat oven to 400ºF.
Season the salmon with salt and lemon juice. Then shmear with mayonnaise and sprinkle a little onion soup mix on top. This sounds weird and maybe gross—but trust me—it's the best salmon topping ever! It's the salmon seasoning that got my kids to love salmon.
Place in a baking pan or on a baking sheet and bake for 15-20 minutes.
Prepare your rice in the rice cooker. If you buy yourself only one extra appliance in your life, this has to be it.
Put the broccoli in a baking pan. Sprinkle on olive oil and some seasonings (I love seasoned salt, or PEREG brand Kebab spice mix with some salt). Bake for 25 minutes. Dinner is served.