Upgrade a classic
Luxe Party
table setting with just the right pop of color. Don't forget to use code BCP15 for 15% off your order!
Want to set a classic and elegant table in whites and gold, but freshen it up with just the right pops of color?
We invited Devorah from Adorn Your Table back to set another table using Luxe Party dinnerware. 

We love this look because it'll work with your current white tablecloth…giving you a classic look that's also updated and fresh (if you'd like some all-out color inspiration, see this post and this post!).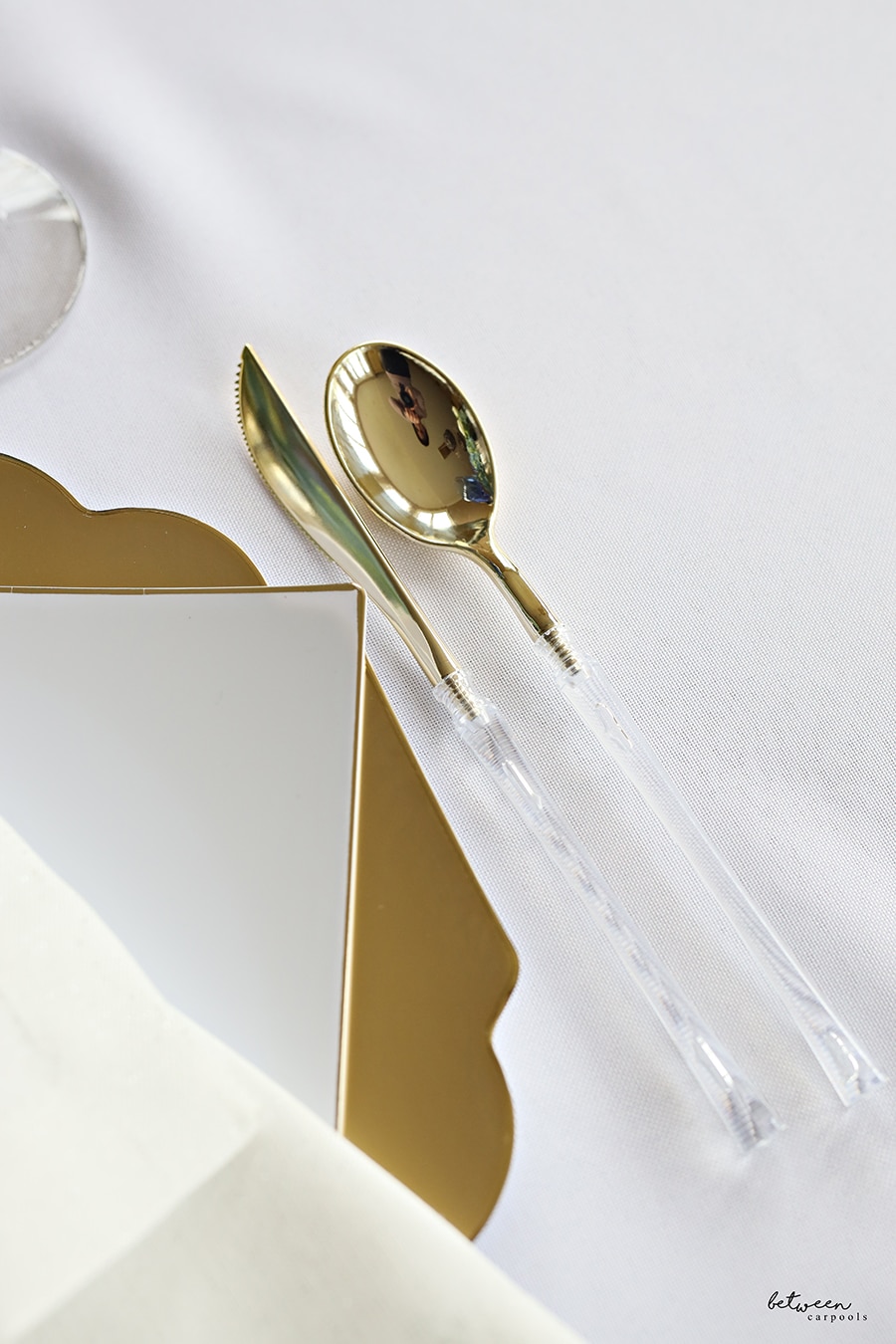 Because we talk about this table, let's take a look at this flatware.
Have you ever seen nicer? It's so pretty. Love the clear color. We think it's so cool how you can see the inside of each piece.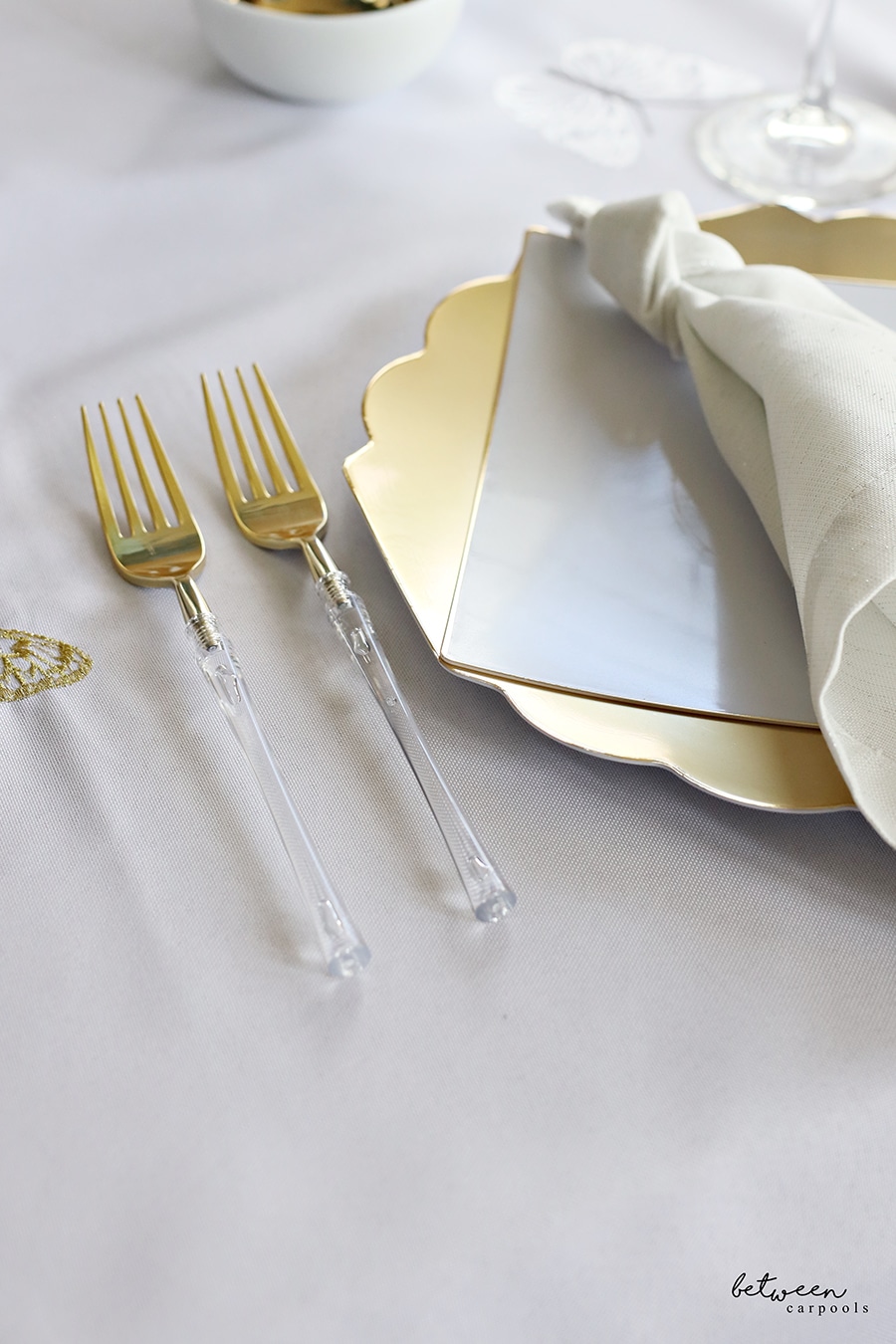 and this time, she paired the elegant Luxe Scalloped dinner plate with a square coupe appetizer plate. It's classic and clean at the same time!
To finish off, she knotted a simple cloth napkin, but you can also go disposable and use these Monogram napkins.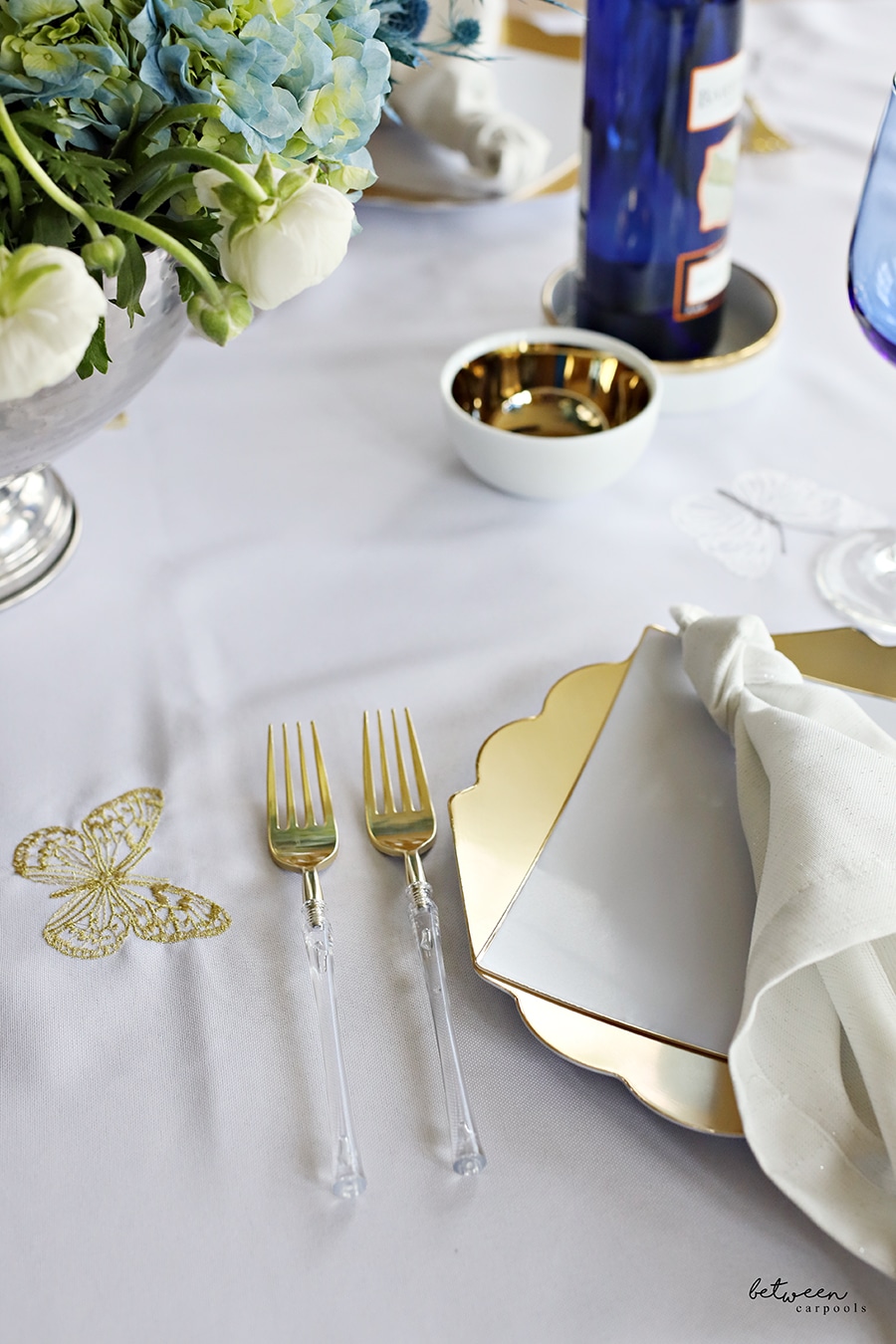 The butterfly tablecloth is from Devorah's Adorn Your Table...it's a favorite! Any white or gold cloth with work with this look.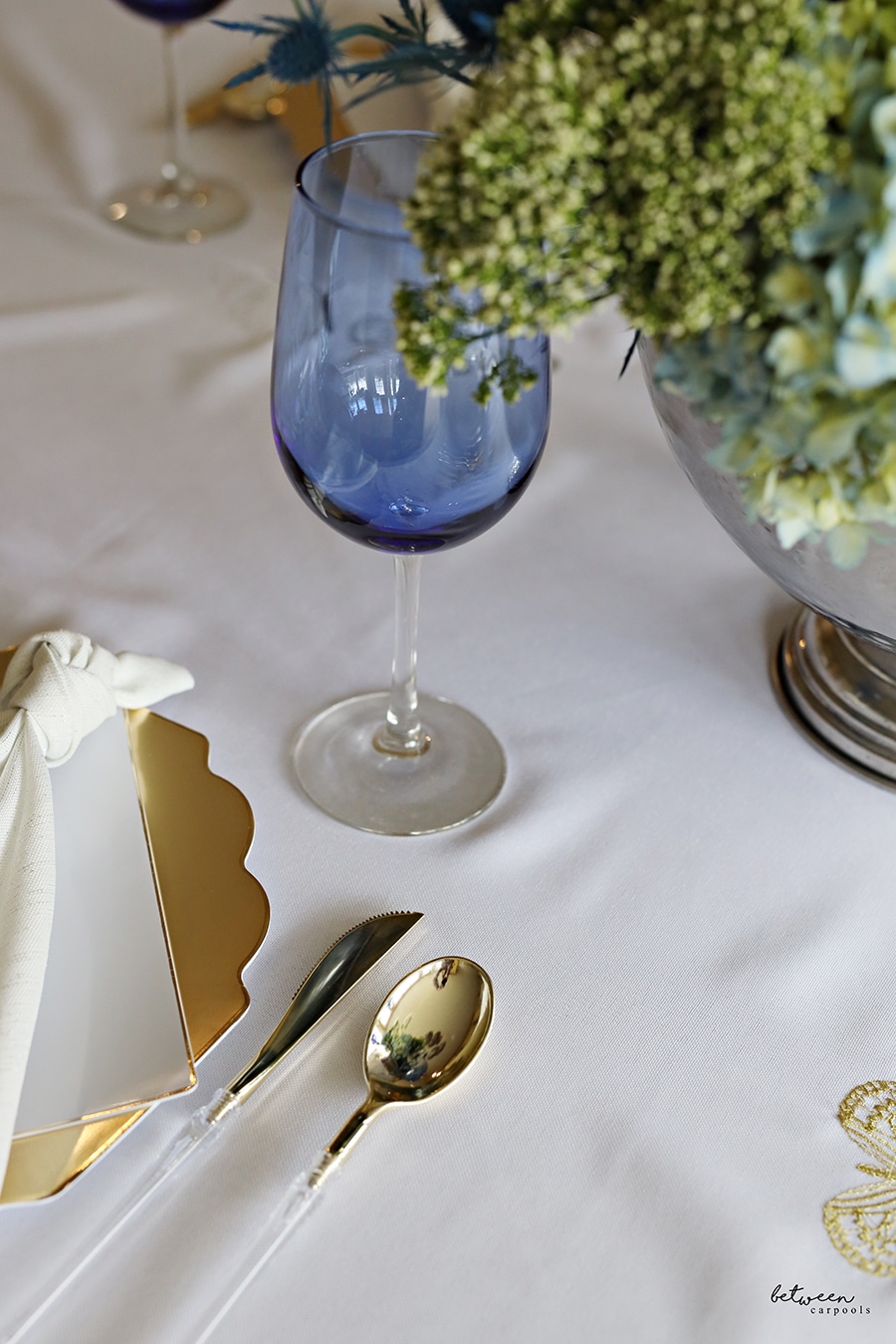 Ok, now for those blue accents. Like the stemware? Guess what. These wine glasses are from The Dollar Tree.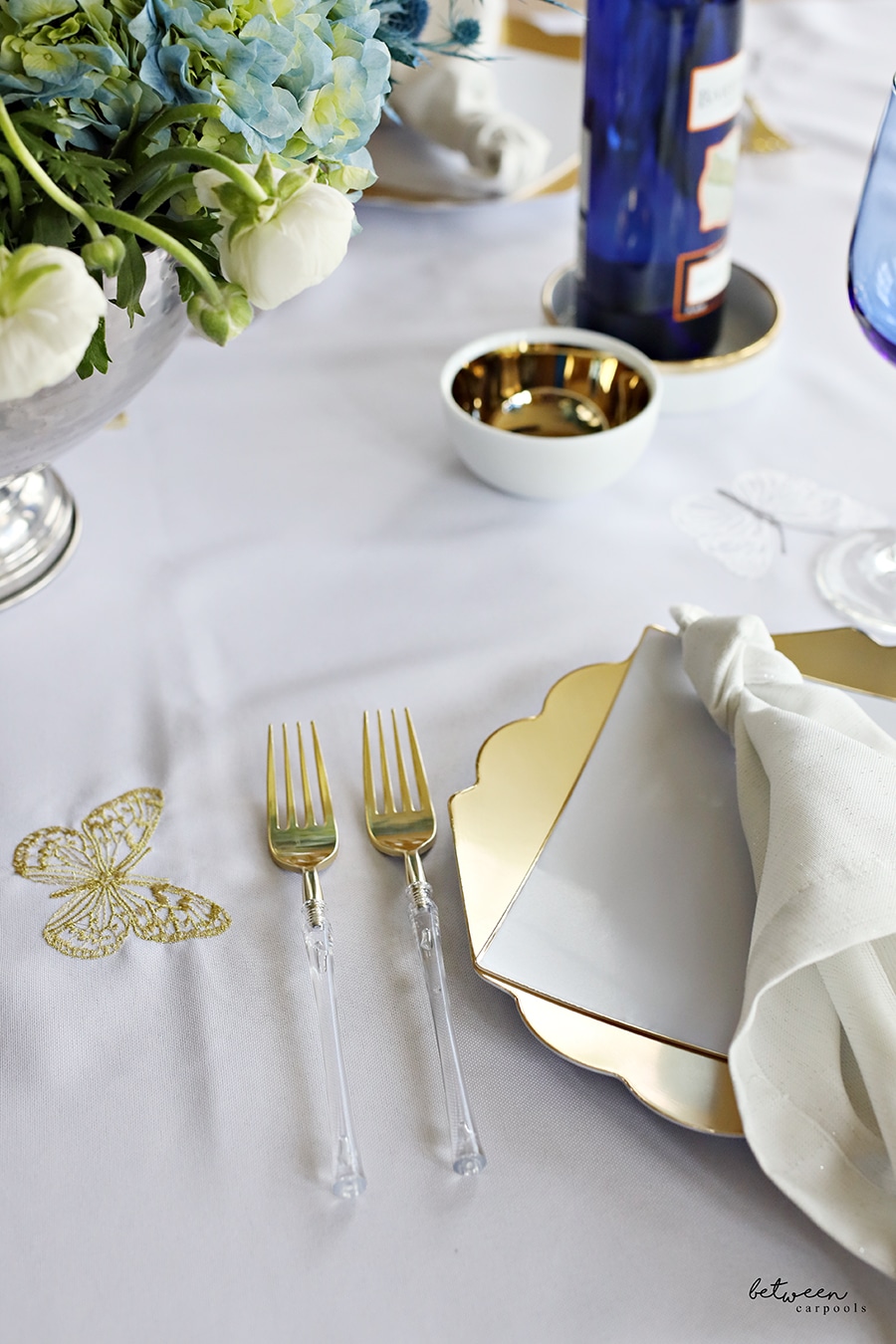 Devorah put that blue bottle of Moscato on the table because doesn't every home have one from Purim? Bring out anything that's white, gold, or blue!
For the florals, choose anything blue you see at the florist, including hydrangeas in a range of blue and green shades, and anything else that's blue and interesting along with some filler.