Many of us have tried every gadget out there, but when it comes to the best way to clean tzitzis, we're still stumped. One of these three tzitzis washing solutions may work for you.
The Tin Foil Hack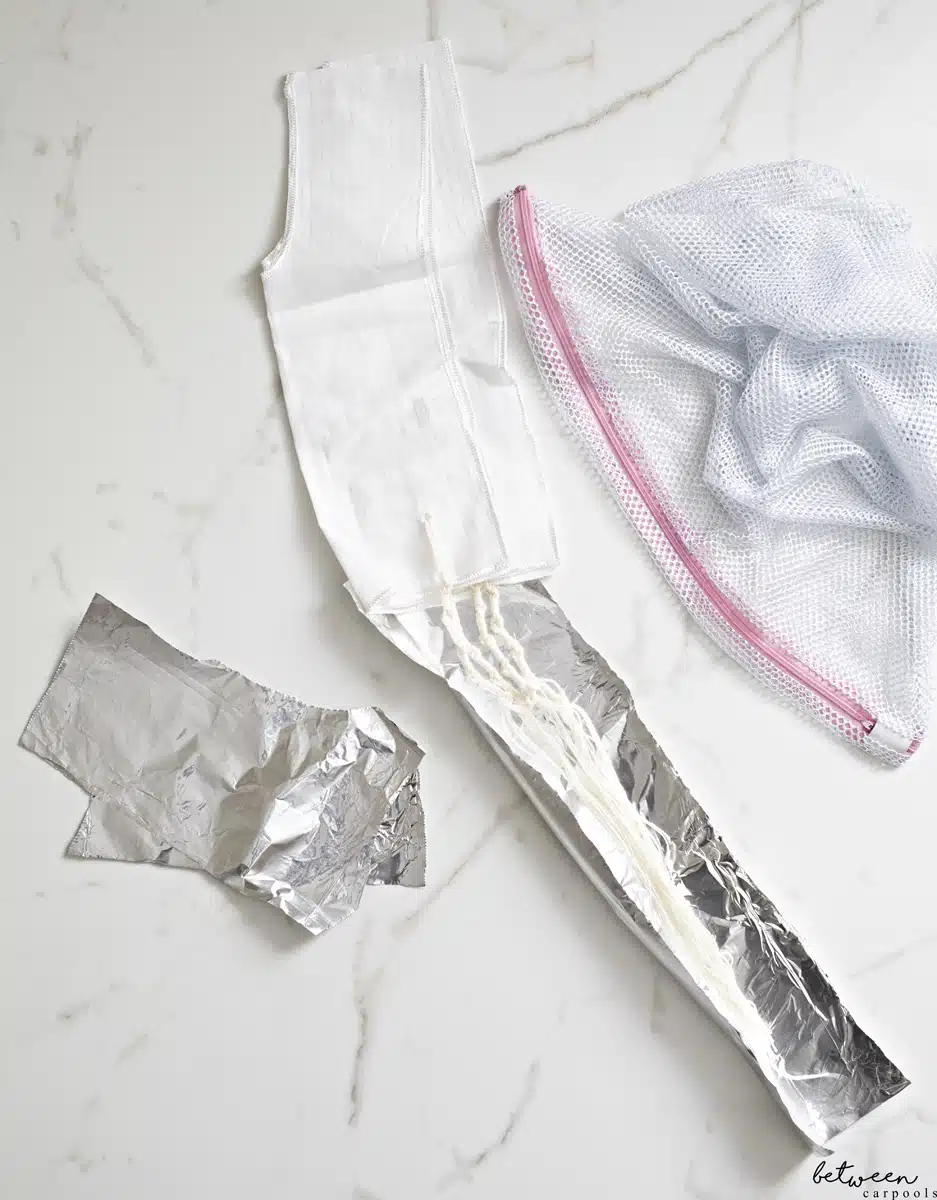 "The Rabbi from Judaica Plaza shared this tip with me. Wrap the 4 strands of tzitzis, from the knot down, in silver foil. Then, put them in a mesh bag (I buy mine at the Dollar Tree, 3/$1) and wash like that. The strings come out straight and clean. If necessary, I spray the strings before I wrap in silver foil. Try it, it may work for you." -Abby
The Chip Clip Hack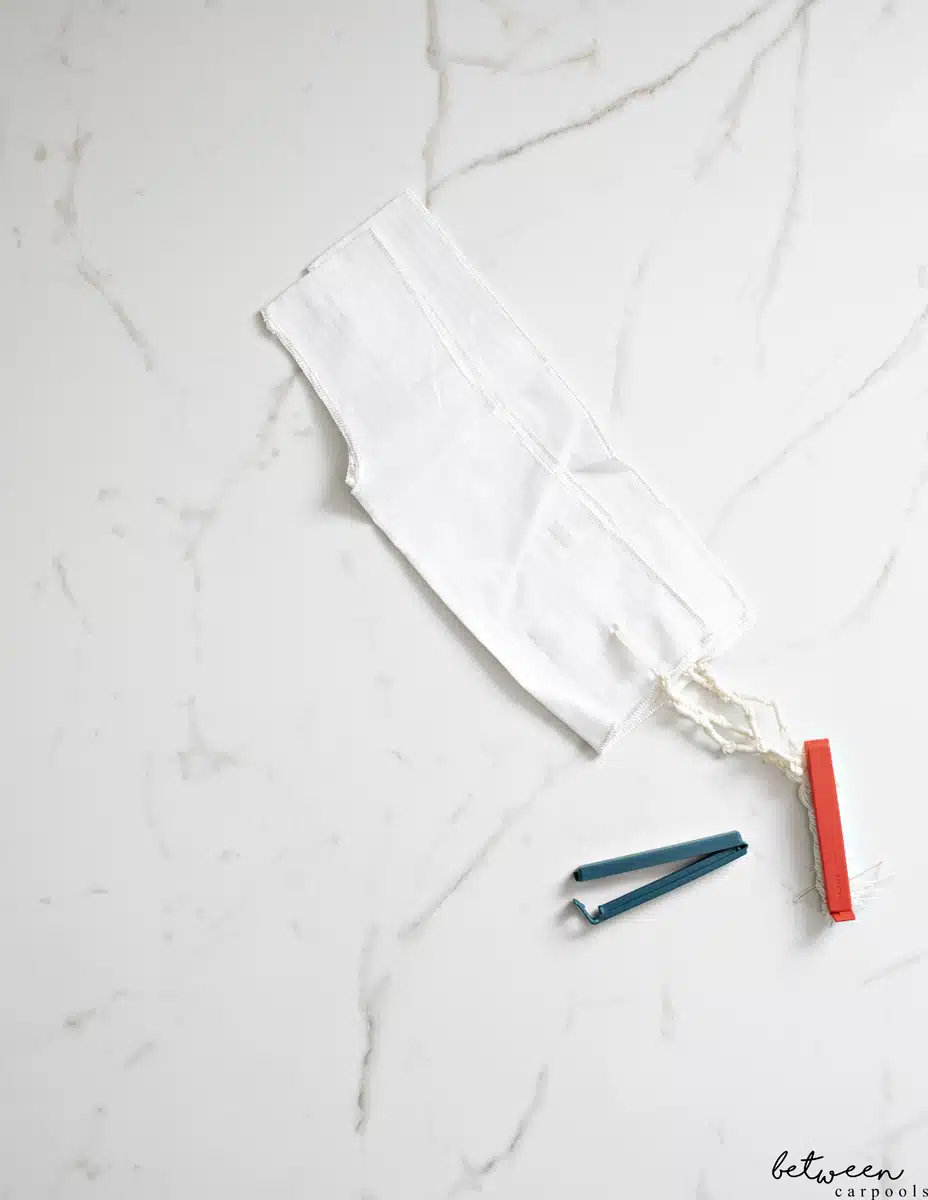 "Wrap the tzitzis strings carefully around Ikea Chip Clips up until the knot. Secure the clip and put them straight in the wash on delicate. Hang dry! Comes out perfect – I've been doing it for years." -Elie Schwartzman
The Sock Hack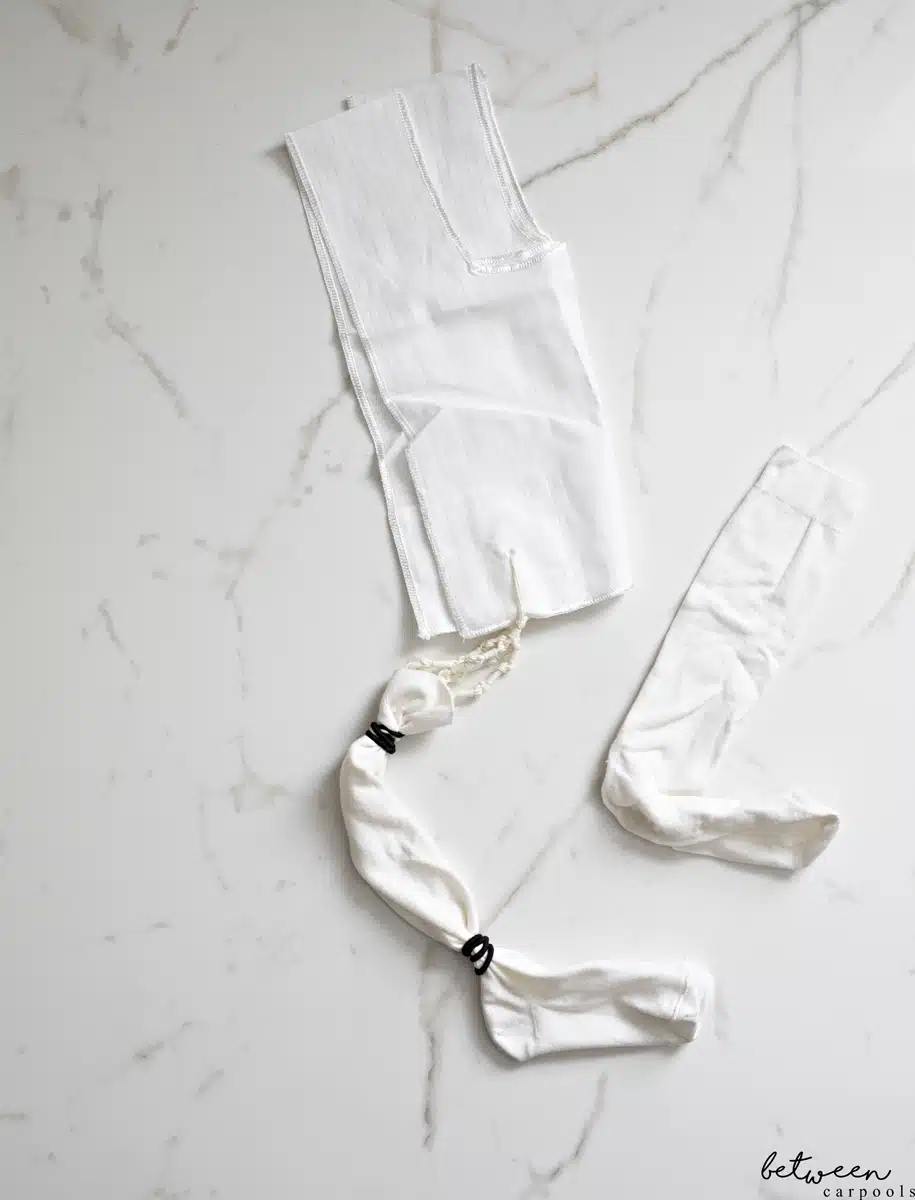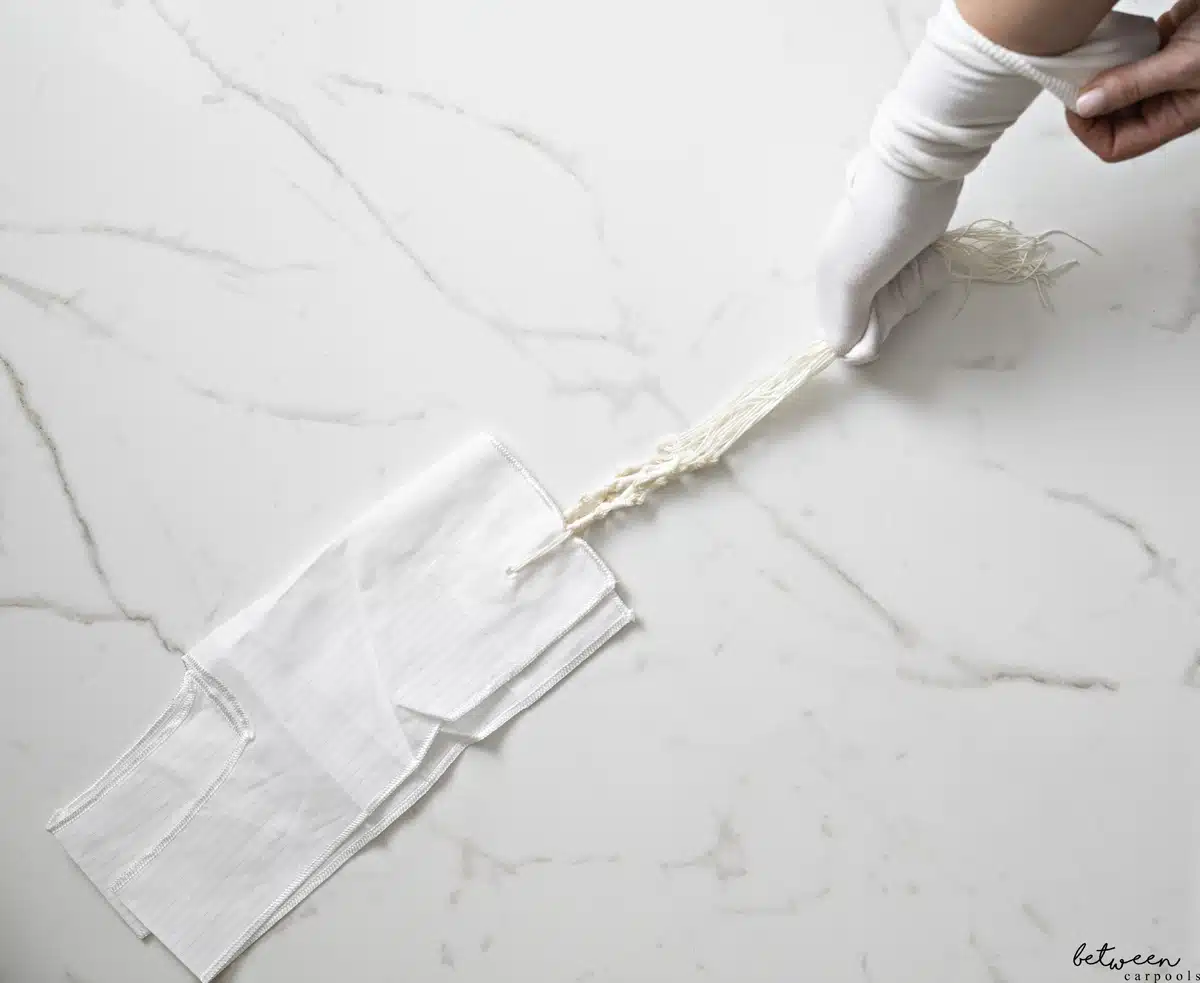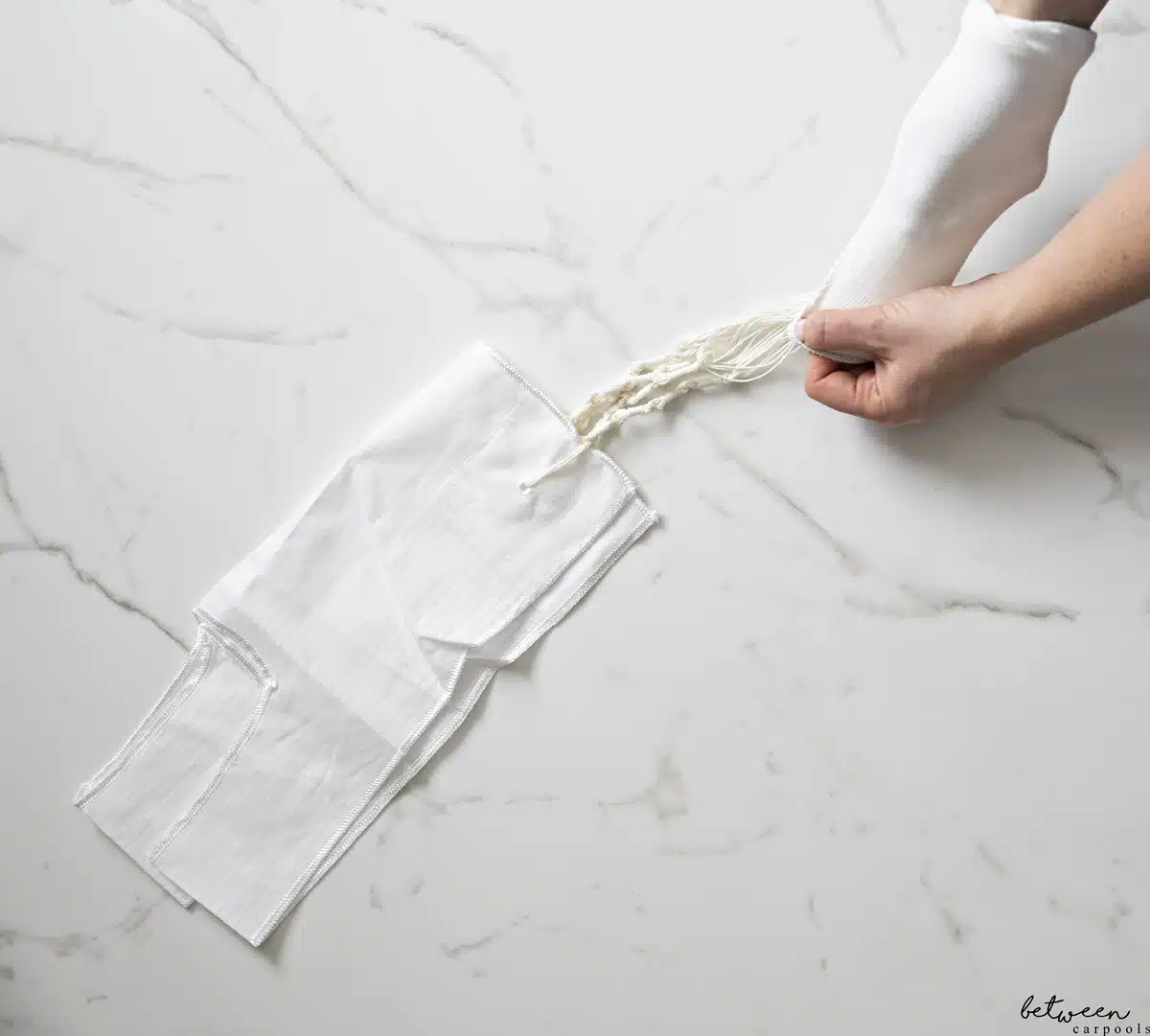 "Put the knee sock on your hand and hold all the tzitzis strings with the socked hand. Pull the sock over the strings. Either secure the sock in place with hairbands or tie the sock into a loose knot. Occasionally, I use a bleach pen on the strings (do this only when tying the sock into a knot, not when using colored hairbands)." -R. R. Oberlander
3. 
Magen Tzitzit – Fringe Guard Laundry Protector
Many readers suggested this product. Click here to try it!
Plus…a Bonus Tip
"Empower your sons to check if their tzitzis are passul. Ask a favorite school rebbi or shul rabbi to teach them a few pointers and explain that often, each time they are washed they might need to be tightened. When they grab a pair in the morning they should glance at them and verify the kashrut." -Ilana P 
Learn more about maintaining the kashrus of your son's tzitzis in this post.
Do you have a genius way of washing tzitzis?