The kids can help you create this centerpiece…and then enjoy the festivities when their friends or cousins come over for a Chanukah party designed just for them.
Once you have a fun centerpiece, the rest of the details are easy to accomplish. Have fun creating and celebrating at the table at this kids only Chanukah party.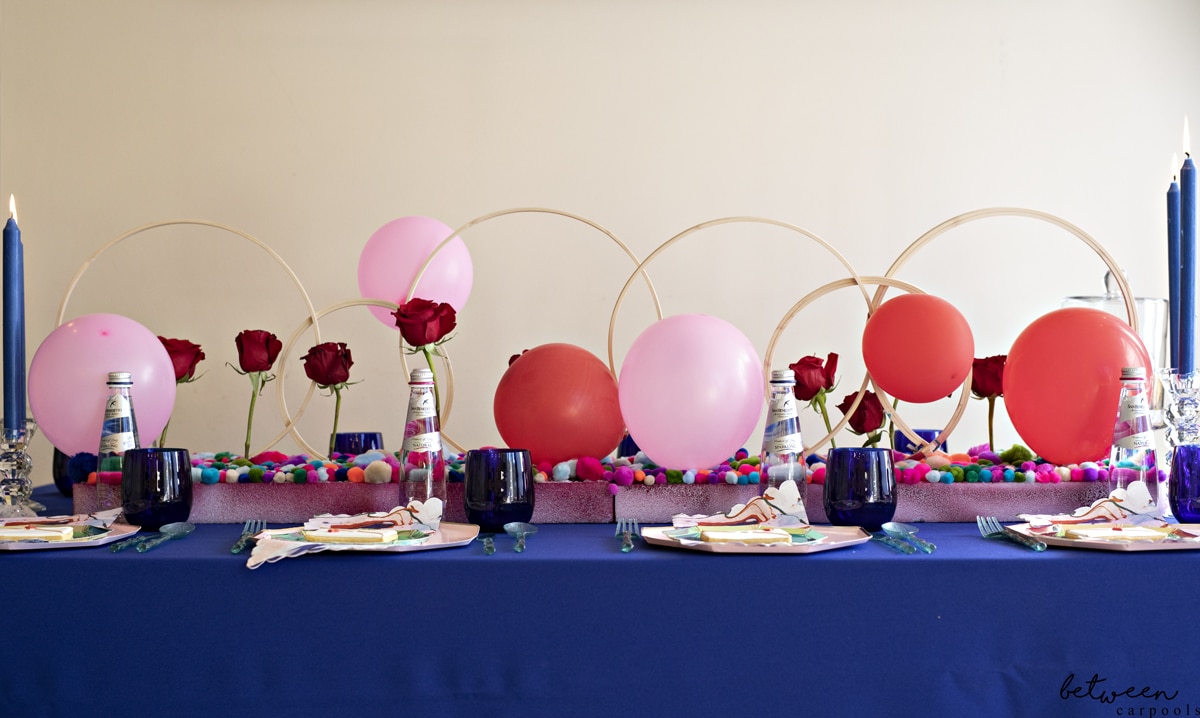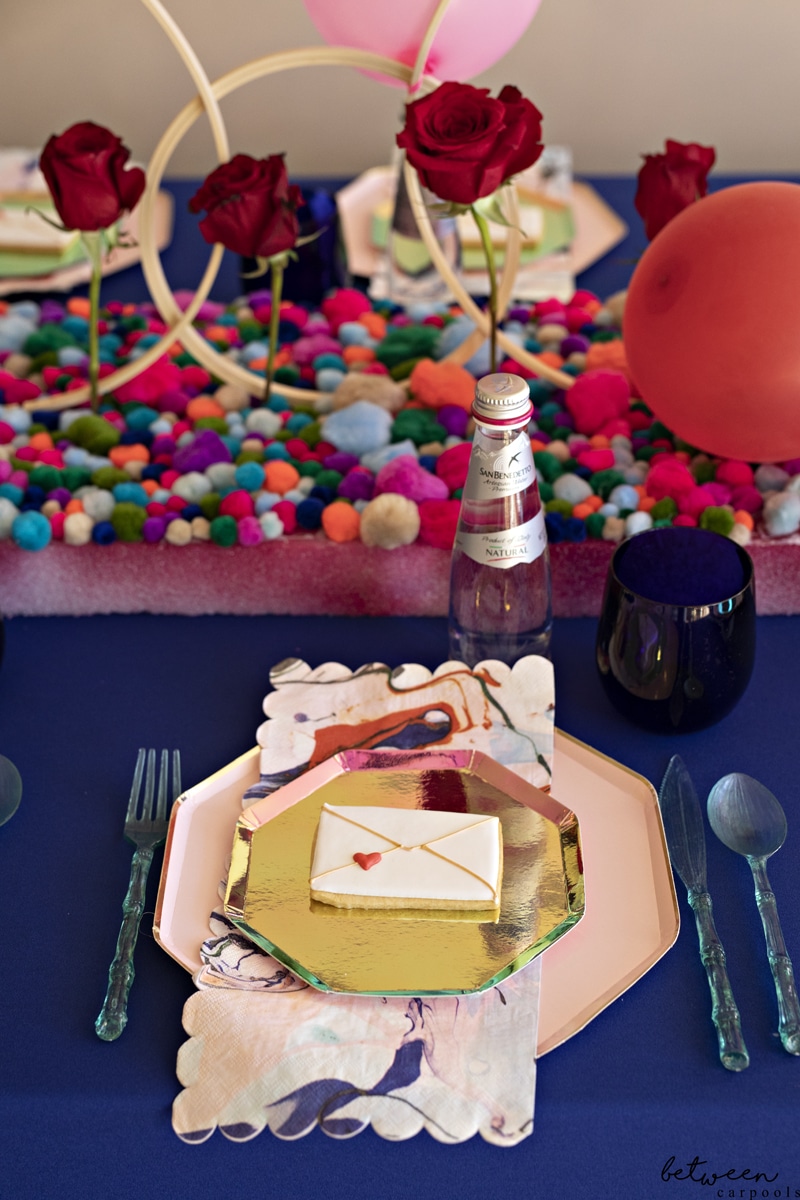 Here's How: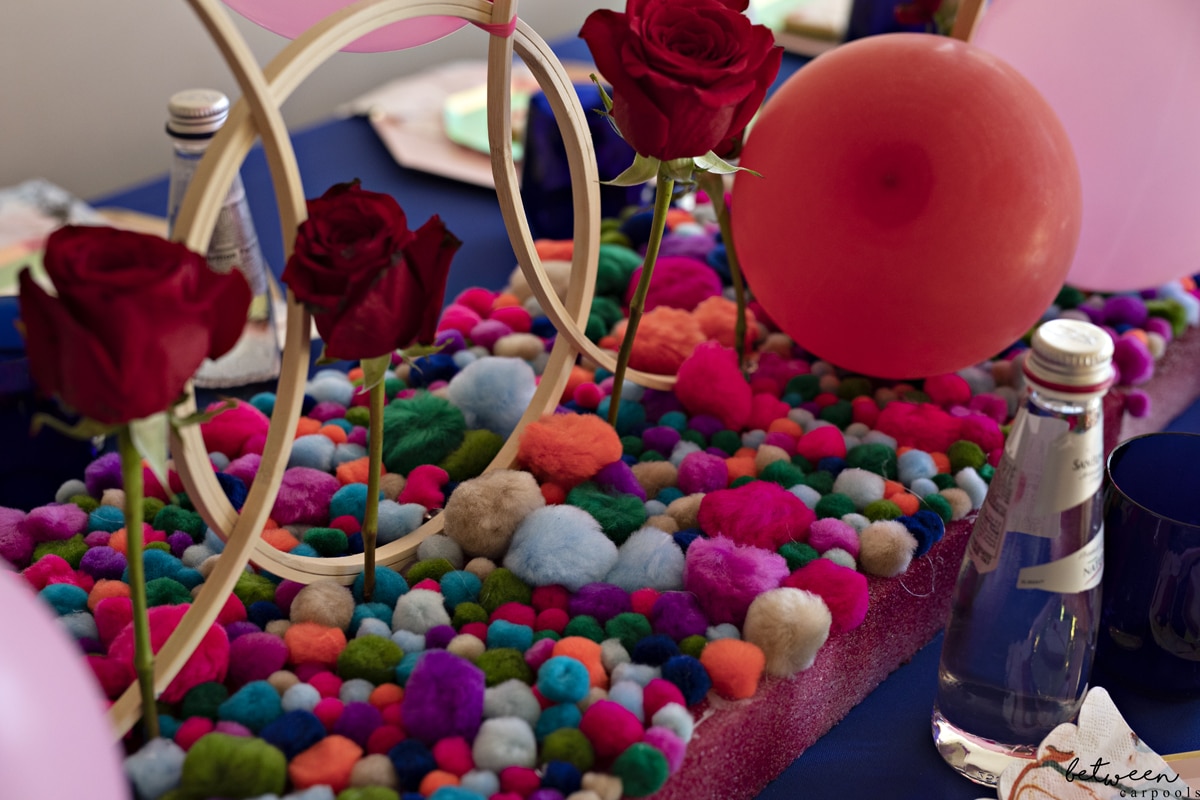 To create the centerpiece, simply spray styrofoam rectangles in your desired color.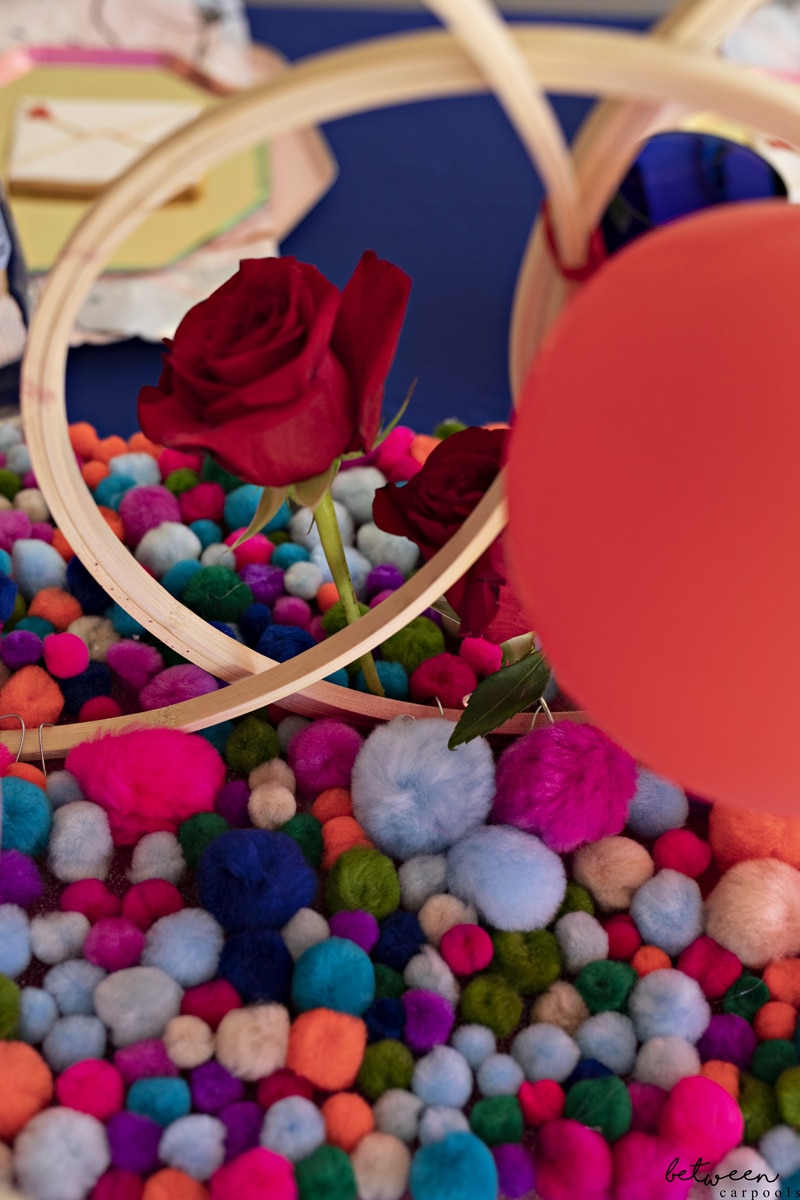 To affix thebamboo hoops in the centerpiece, use some floral wire. Wrap the wire around the bottom of the hoop and stick it into the styrofoam.
The roses can also be affixed to the hoops with floral wire.
Then use a glue gun to glue on the pom-poms! You can even let the kids do this.
Finally, glue gun on the balloons and let the kids have lots of fun at a party created just for them!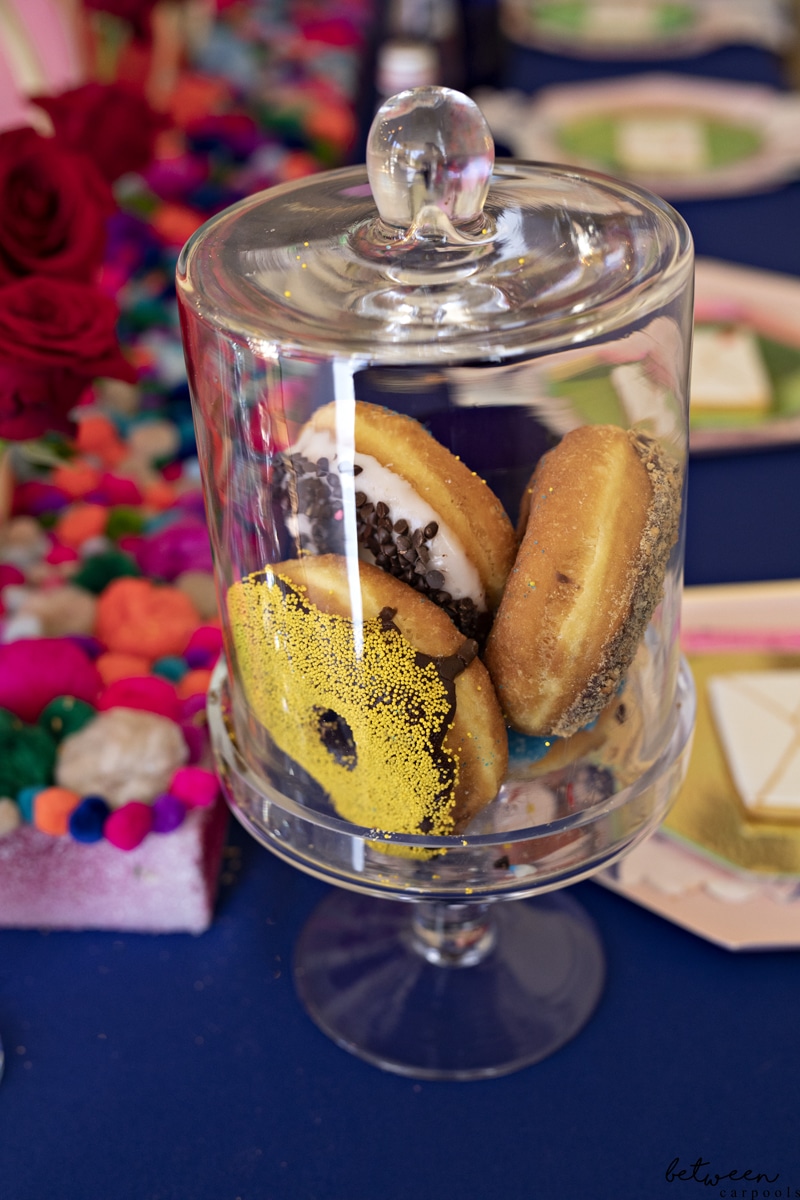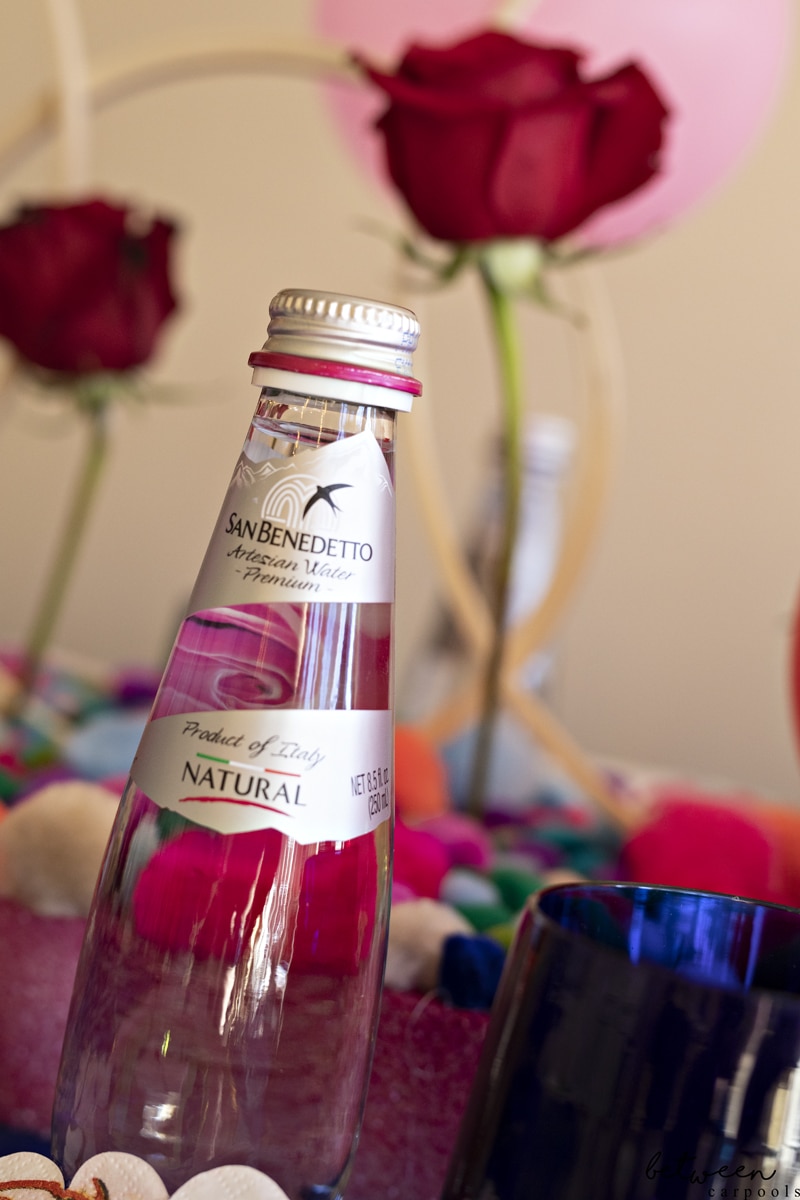 All paper goods from B & B partygood store.