It really never gets old. Ever. 
We are definitely a noodle family. While my boys have outgrown the "pasta and only pasta" stage, they still don't mind a fresh bowl of something cheesy and hot. The girls, however, still celebrate when pasta is on the menu and greatly prefer it over anything else. 
There are two situations where we end up having pasta for dinner.
The days I didn't have time to make dinner. Those days, I just make whatever is quick and easy, whether it's plain pasta with cheese or something a bit upgraded, like 

this Pizza Pasta

(there are more great options in Dinner Done).
Then there are the days that I actually plan "Mac and Cheese" as an official dinner. When it's an official menu item, it means I'm making the real thing, completely with freshly grated cheddar.
The great thing about official Mac and Cheese is, unlike other creamy pastas, which need to be enjoyed immediately, you can make this earlier in the day. Any oven pastas are much more flexible in that way. Simply cover and bake when ready to serve, or bake halfway and finish baking when ready to serve.
This recipe works for 1 ½ boxes of elbows (since that's the amount I usually need to make when it's an 'official' dinner that everyone is having vs. a backup dinner when I make less). Prepare the pasta separately and salt it to taste.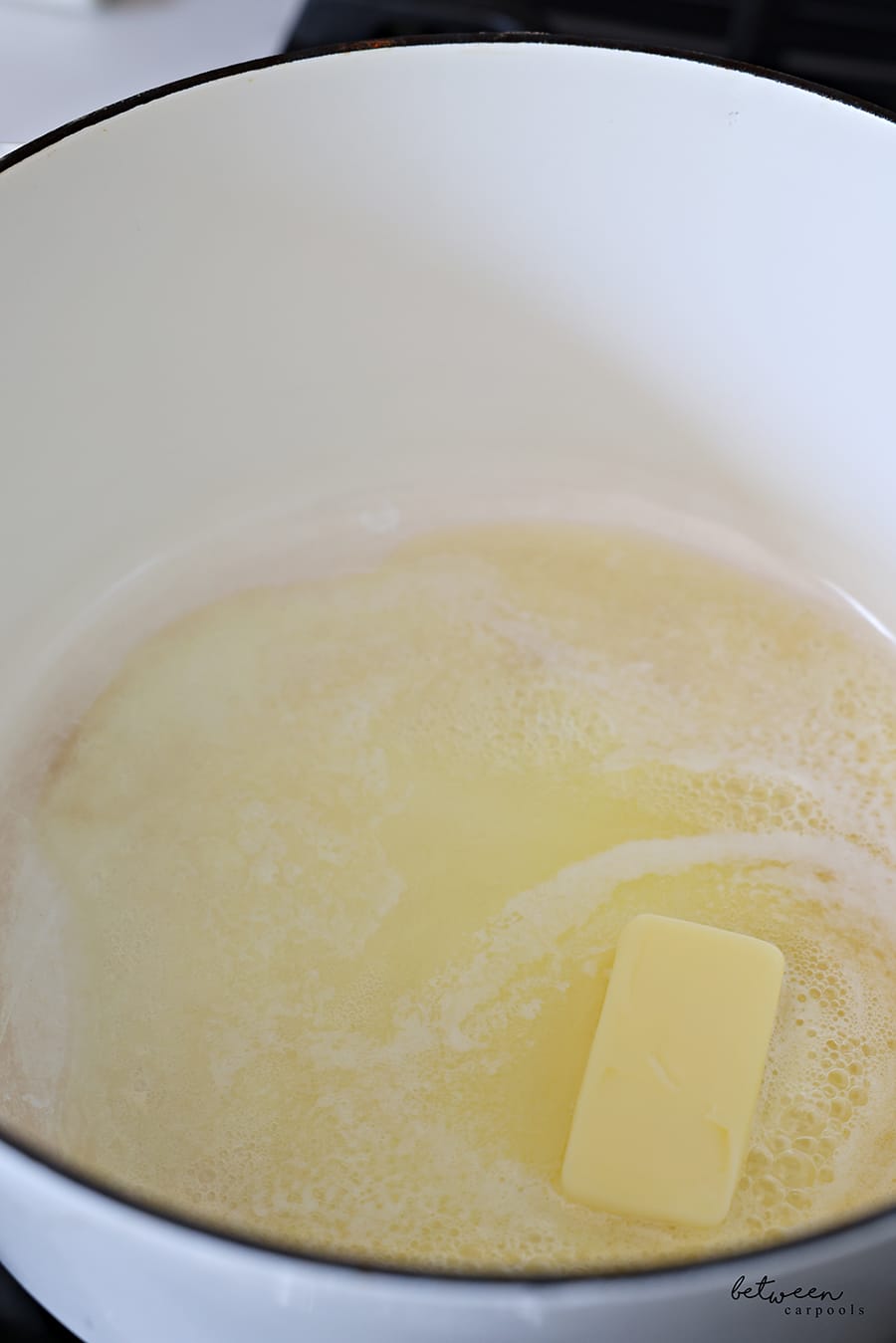 Then, in a small saucepan, melt 4 tablespoons of butter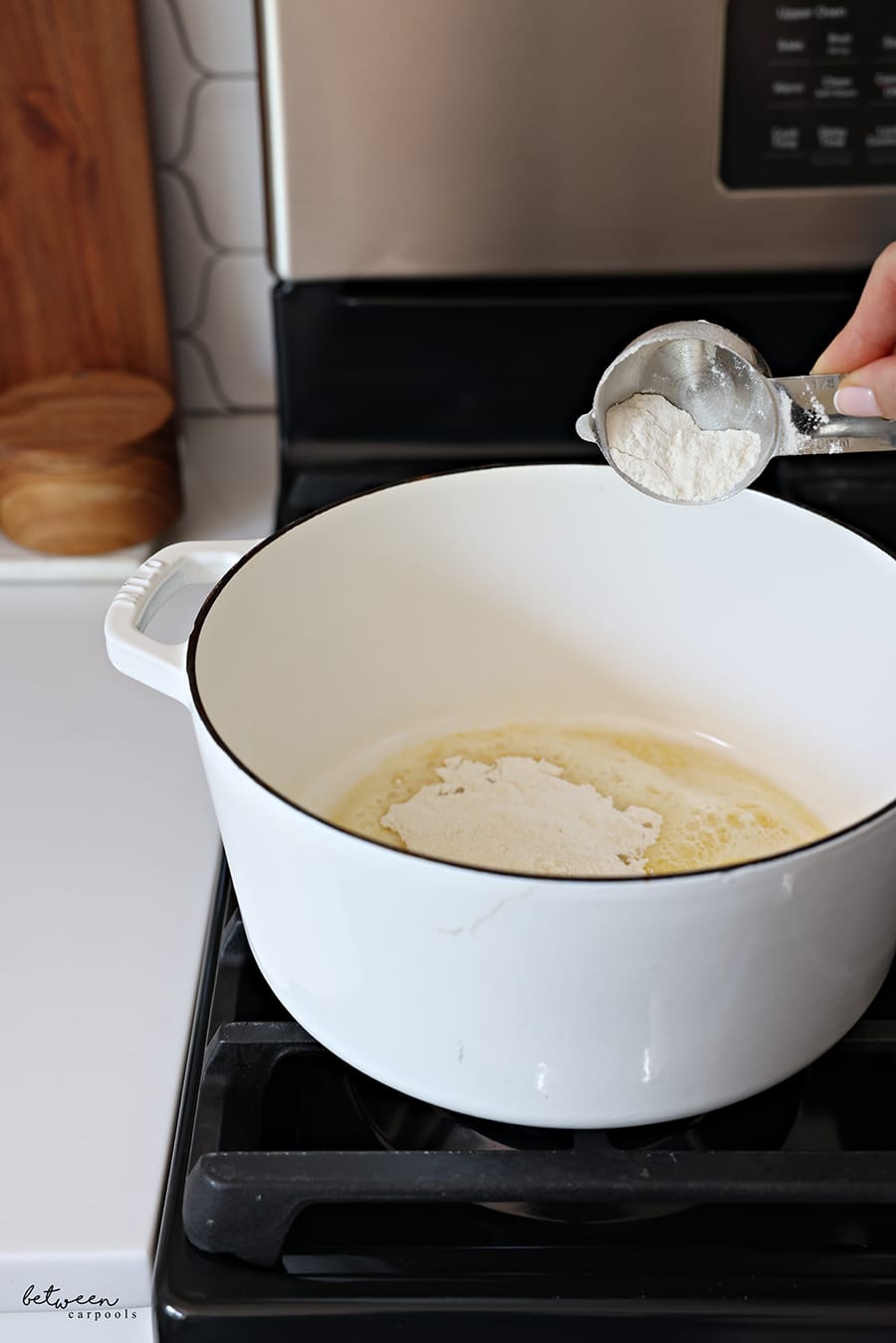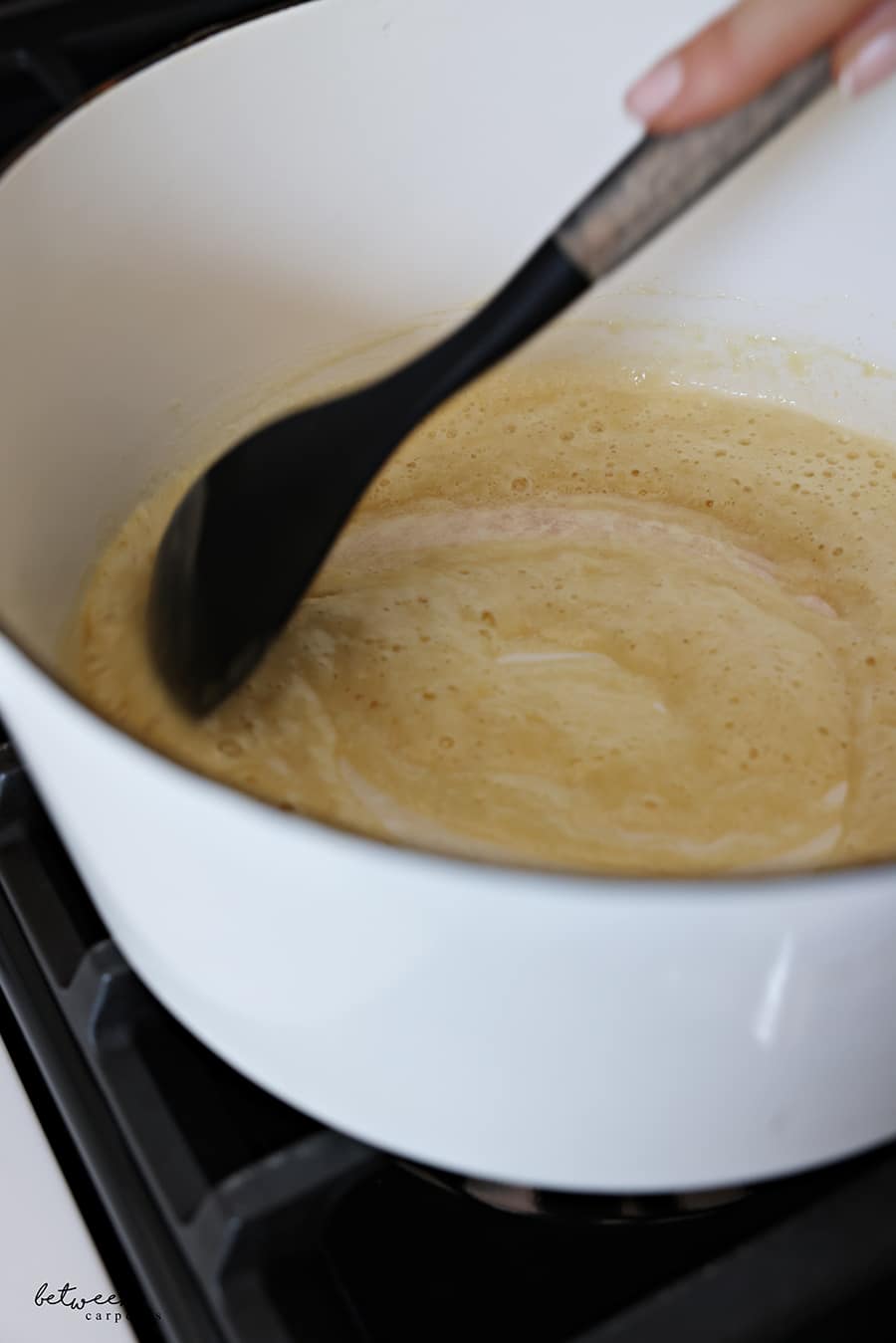 and whisk in ¼ cup of flour.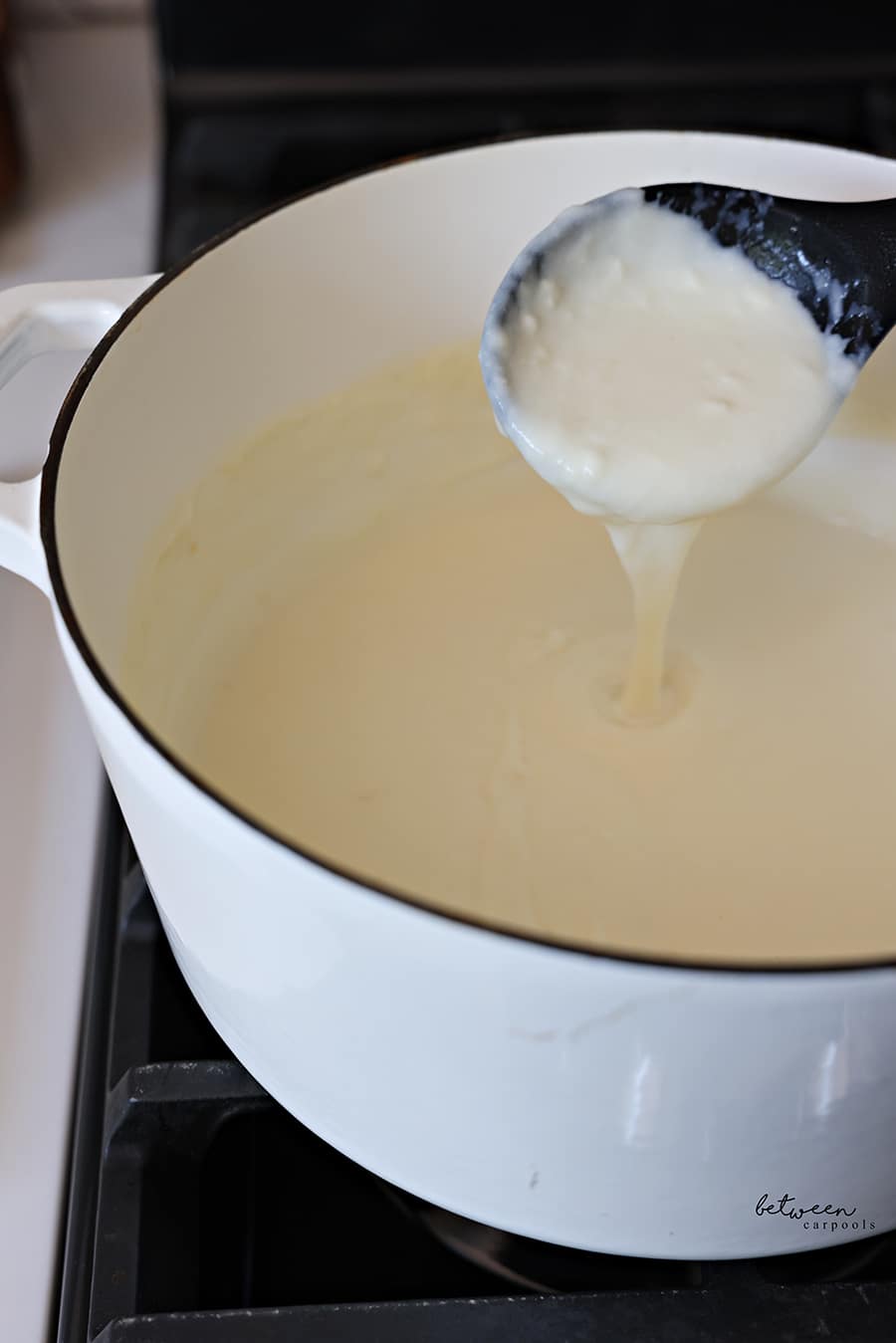 Whisk in 3 cups of whole milk and simmer until the sauce mixture thickens.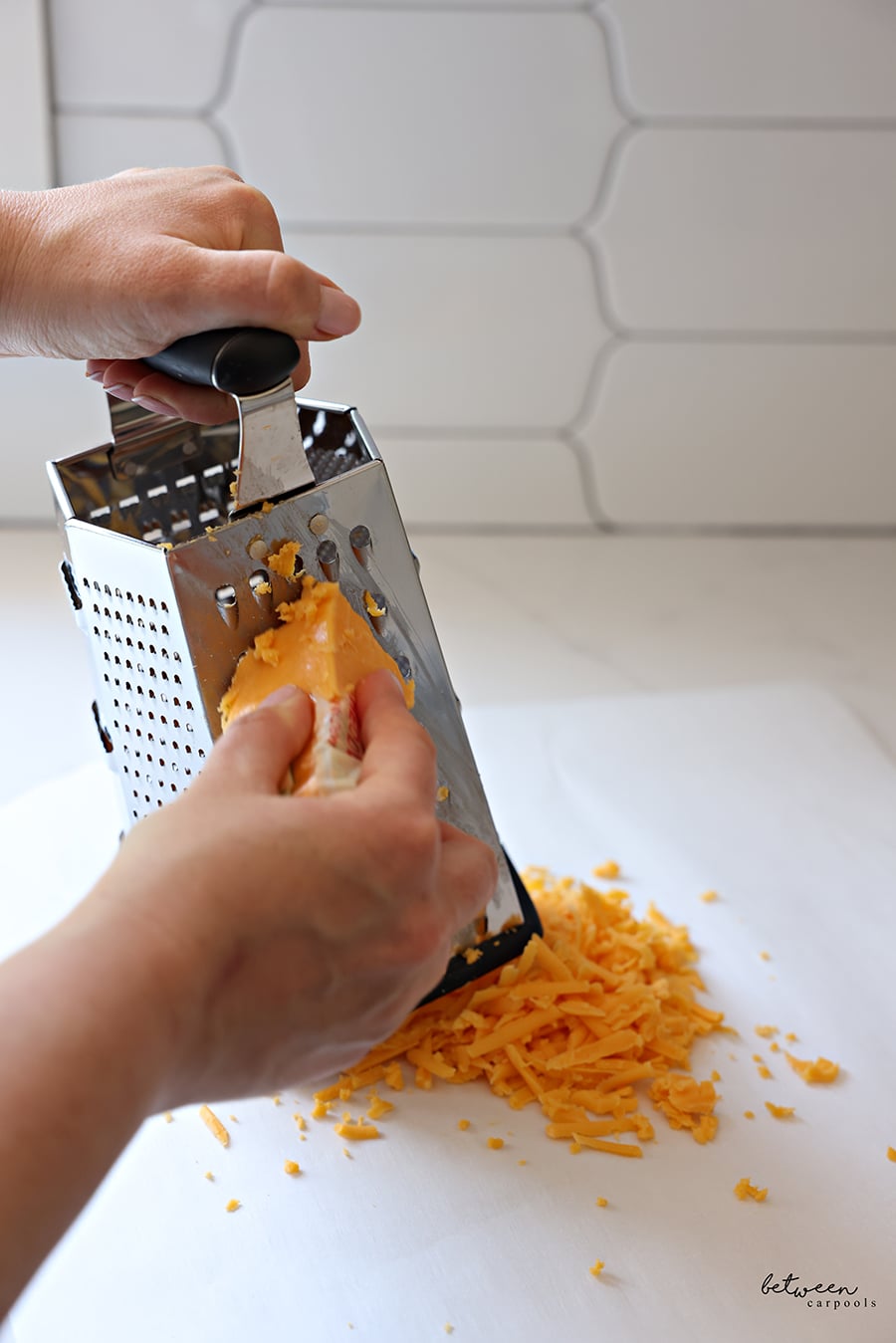 While you're waiting, take out that 7 ounce brick of cheddar cheese. Either the orange cheddar or white cheddar is fine. It's not advisable to use a bag of pre-shredded cheddar, as it won't melt as nicely because shredded cheese is coated so that it does not clump. When you grate your cheese fresh, it melts so much more nicely. It tastes better too. 
I place the hand grater on a plate and grate the brick quickly while I'm waiting for the milk to thicken.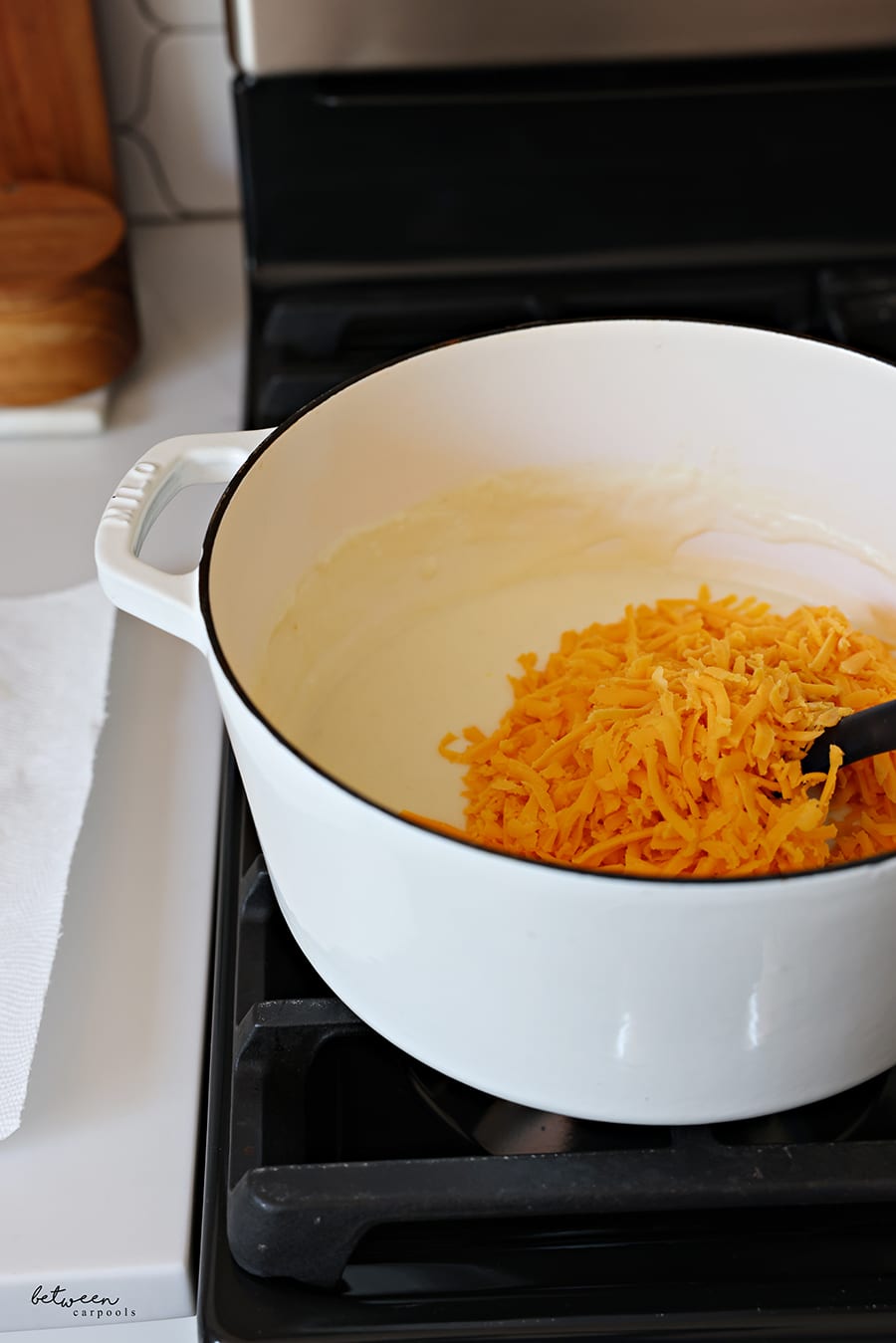 Then I add in all the cheese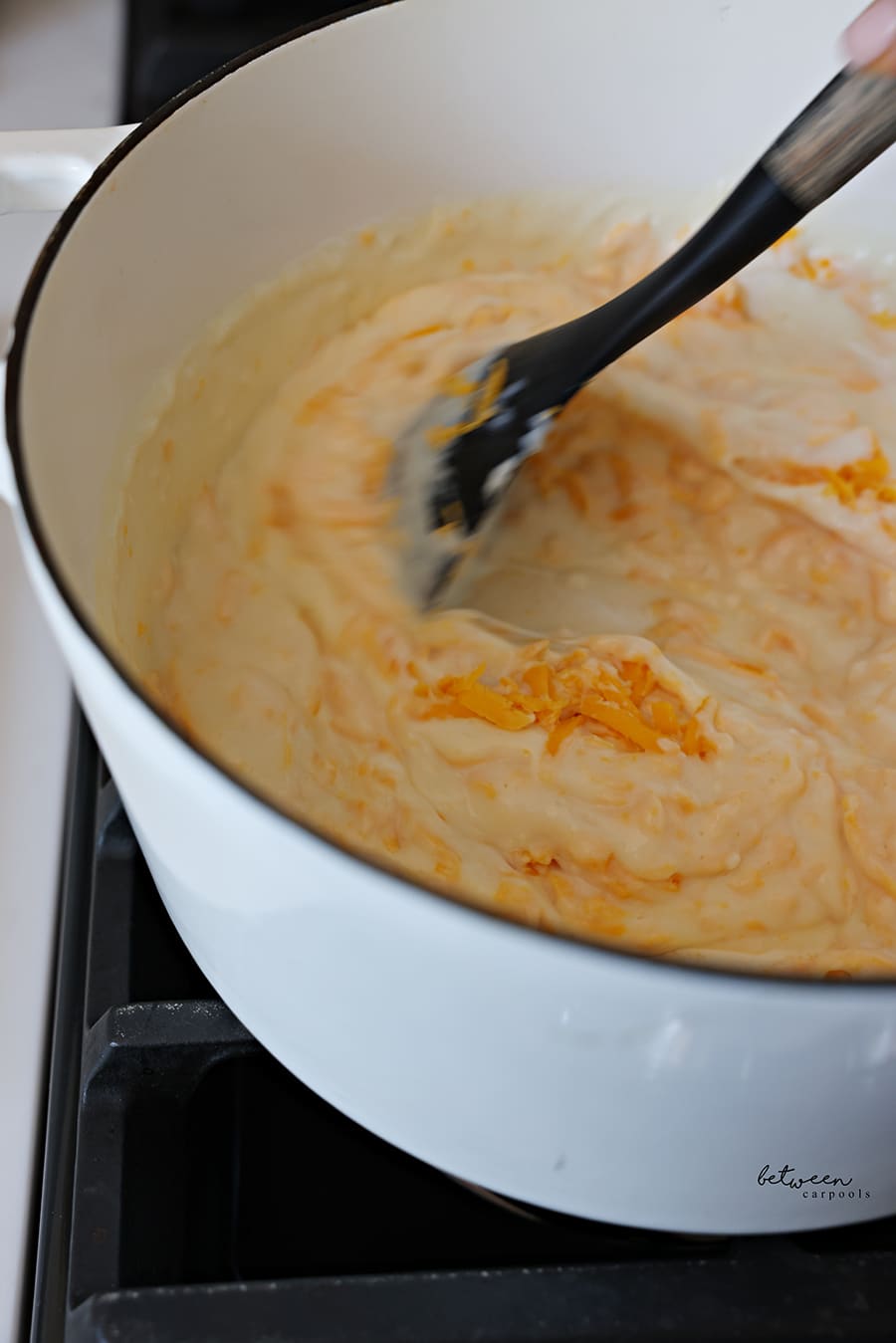 and stir until melted. Add that salt.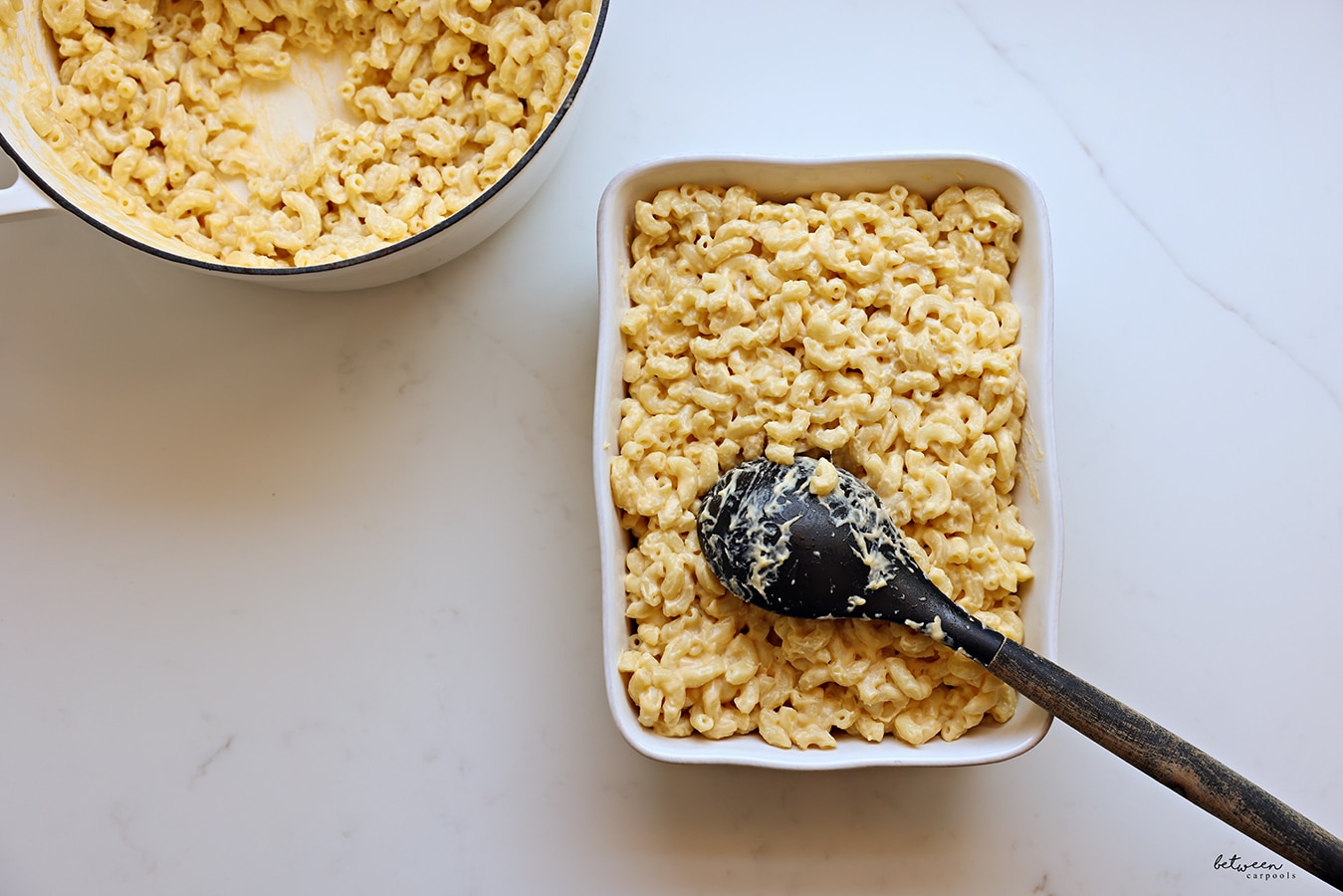 Transfer the pasta and sauce mixture to a big oven-to-table dish and pop in the oven and bake until sauce thickens (time depends on how soft and saucey or firm and crispy you like it). 
When rewarming, you can keep it covered if you want the whole thing to stay soft, or uncover if you like crispy noodles on top. I don't bother with that classic bread crumb topping because we don't care for it.

Classic Macaroni and Cheese
Ingredients
1 ½ (16 oz) boxes elbows
4 Tbsp butter
¼ cup flour
3 cups whole milk
½ tsp salt, plus additional to taste
7 oz brick cheddar cheese
Instructions
Preheat oven to 350⁰F.
Prepare pasta according to package directions. Salt to taste.
Melt butter in a small saucepan. Whisk in flour to create a roux. Whisk in whole milk, raise heat to medium-high and cook until sauce thickens, stirring occasionally. Stir in ½ teaspoon salt.
Meanwhile, grate cheddar cheese. Once sauce thickens, stir in cheese. Combine pasta and sauce in an oven to table dish.
Bake for 30 minutes (more if you like crispy noodles, less if you're in a rush and like it saucy).
FOR EXCLUSIVE CONTENT AND A PEEK BEHIND THE SCENES, MAKE SURE TO JOIN OUR WHATSAPP STATUS HERE. JOIN OUR WHATSAPP GROUP AND WE'LL LET YOU KNOW WHEN A NEW POST IS UP!