Make sure to double your crumbs…you'll want to use them on top of everything. 
We love these crumbs. We make a big batch and use them on everything (stay tuned for more ways to use them!). But, first, why not use them in the most obvious, basic way? On top of an apple crumble, of course. This recipe is a no-brainer to make this Pesach. As simple and good as it gets.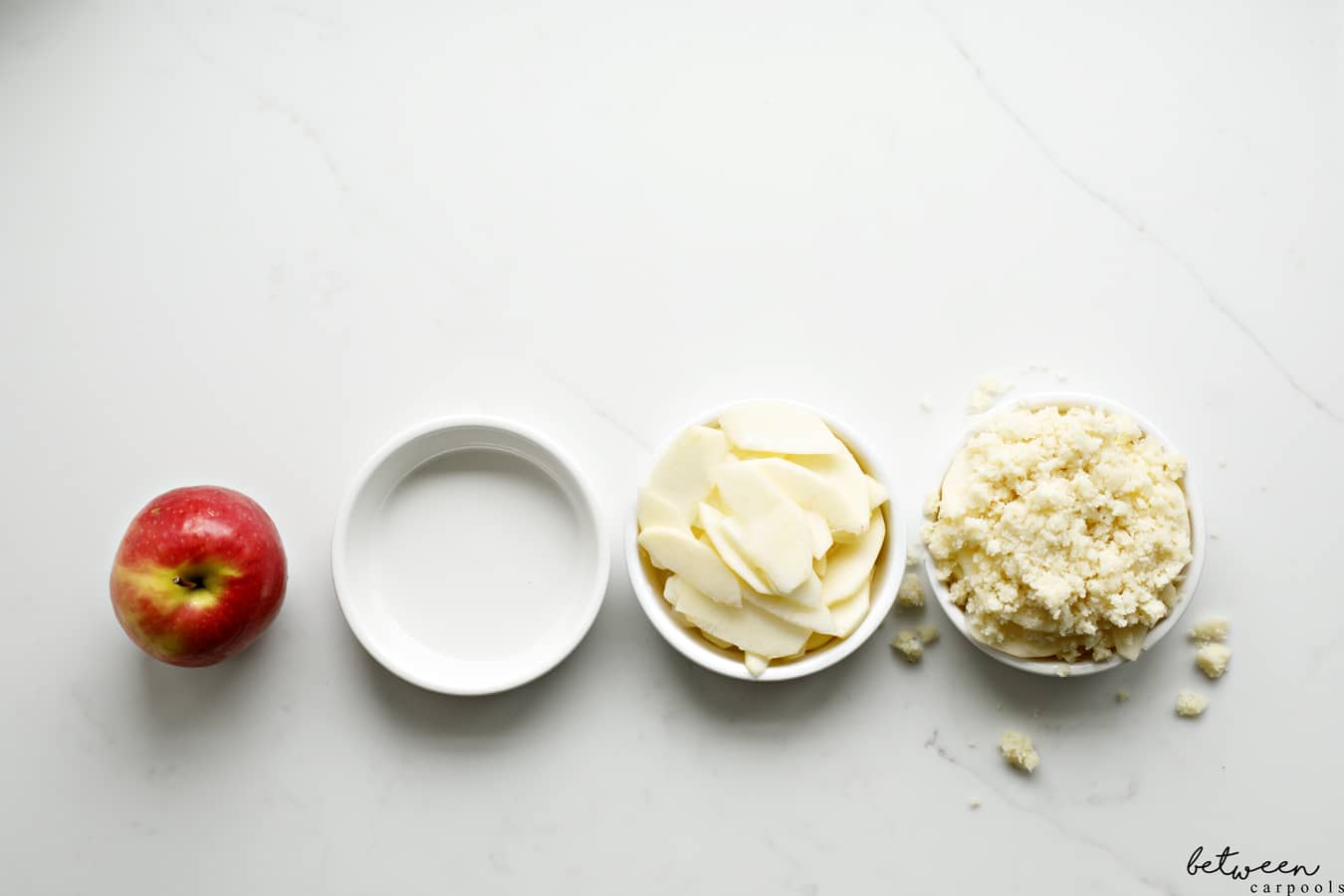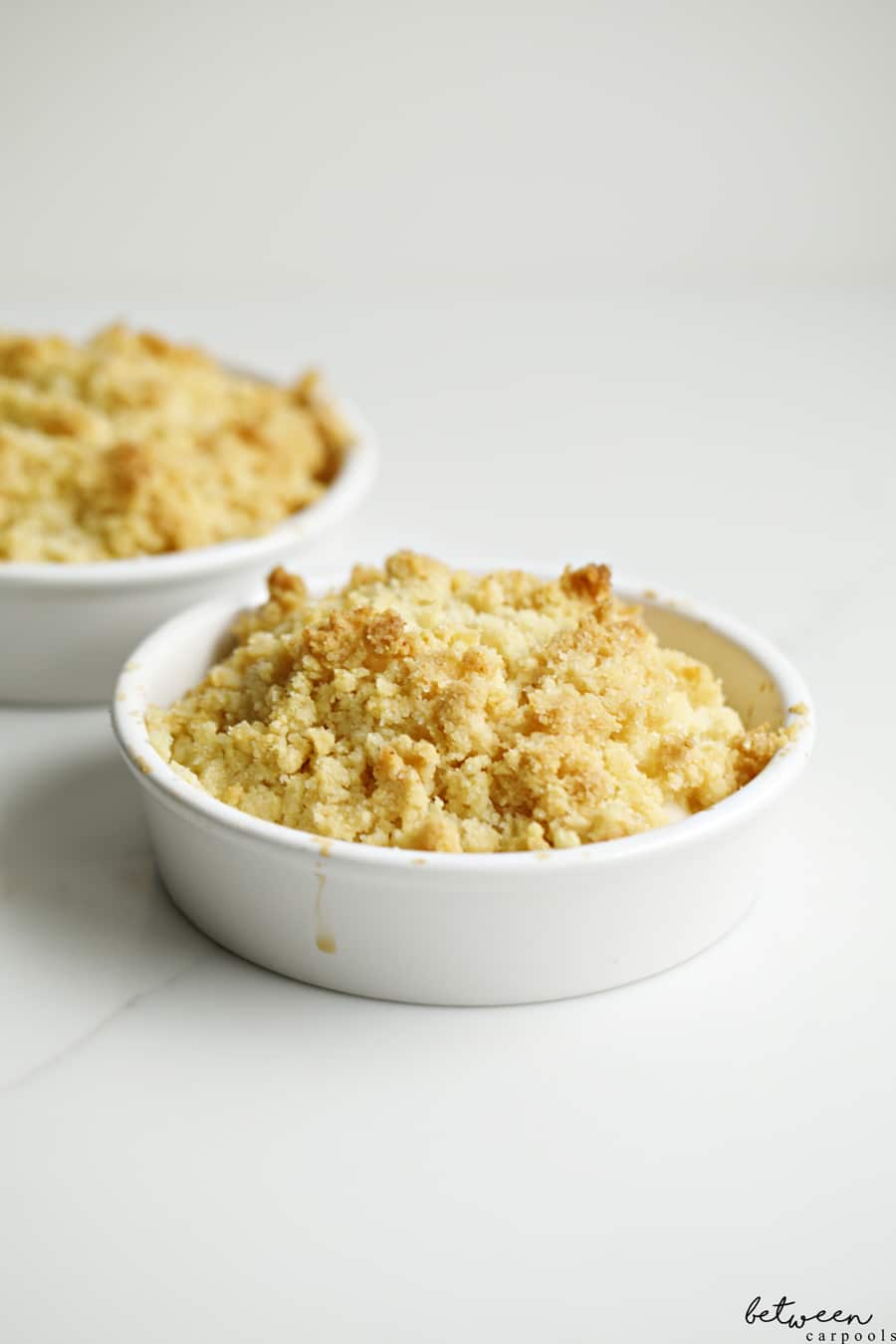 Apple Crumble
Ingredients
Filling:
8 apples, peeled and thinly sliced
¼ cup lemon juice
1 - 1 ½ tablespoons sugar (adjust according to the sweetness of your apples and how sweet you like it)
Crumbles:
⅔ cup sugar
1 ½ cups almond flour
1 ¼ cup potato starch
½ cup oil
2 tablespoons vanilla sugar
Instructions
Preheat oven to 350⁰F.
In a bowl, combine apples, lemon juice, and sugar. Mix to combine and add to ramekins or a baking pan.
In a bowl, combine crumble ingredients. Mix together until mixture resembles crumbs. Sprinkle over apples.
Bake for 30-40 minutes, until crumbs are golden.
NOTE This crumble can be frozen or put into fridge. Rewarm uncovered