It may be disposable, but there's no need to give up on setting a gorgeous table. And have it all shipped directly to your house. 
It is amazing to see what is available online nowadays. There are so many cool disposable options that will dress up your party with minimal effort. 
Let's start with the cutlery: 
How beautiful and elegant are these? We love how they complete any look. The plates don't need to be elaborate when the cutlery is this pretty. 
Here is a less pricey version, in gold and black. 
Gold and well-priced. Need more?
Pretty gold pattern, well-priced. 
This soft pink will work well with many color schemes. 
The Plates:
We are obsessed with these plates. They come in different colors and shapes. The possibilities are endless. 
We loved the shape of this plate, combined with the whole white look. Use a cool colored tablecloth to make it pop. 
These plates are really well priced and look so chic. Check them out in white with gold rim or black with gold rim. We loved them both. 
Listed as a charger, this plate is more pricey but so gorgeous and really durable. Pair it with a plain plate and use it either as a charger or re-use for a second party/dinner. 
These plates are plain but still sleek and pretty. We like to pair them with the more pricey flatware and a pretty napkin to offset the cost. Yup, these are really well-priced. 
This company will sell you a really well-priced set of 20 table settings, including a dinner plate, uber chic soup plate, and salad plate. Many cool colors to choose from. 
This plate has the perfect colors for a Chanukah party, don't you think? Add the gold flatware and the table is done. 
Heavy duty and well-priced, these never go out of style. 
Hosting a large party and trying to keep costs down? There are many versions like these here.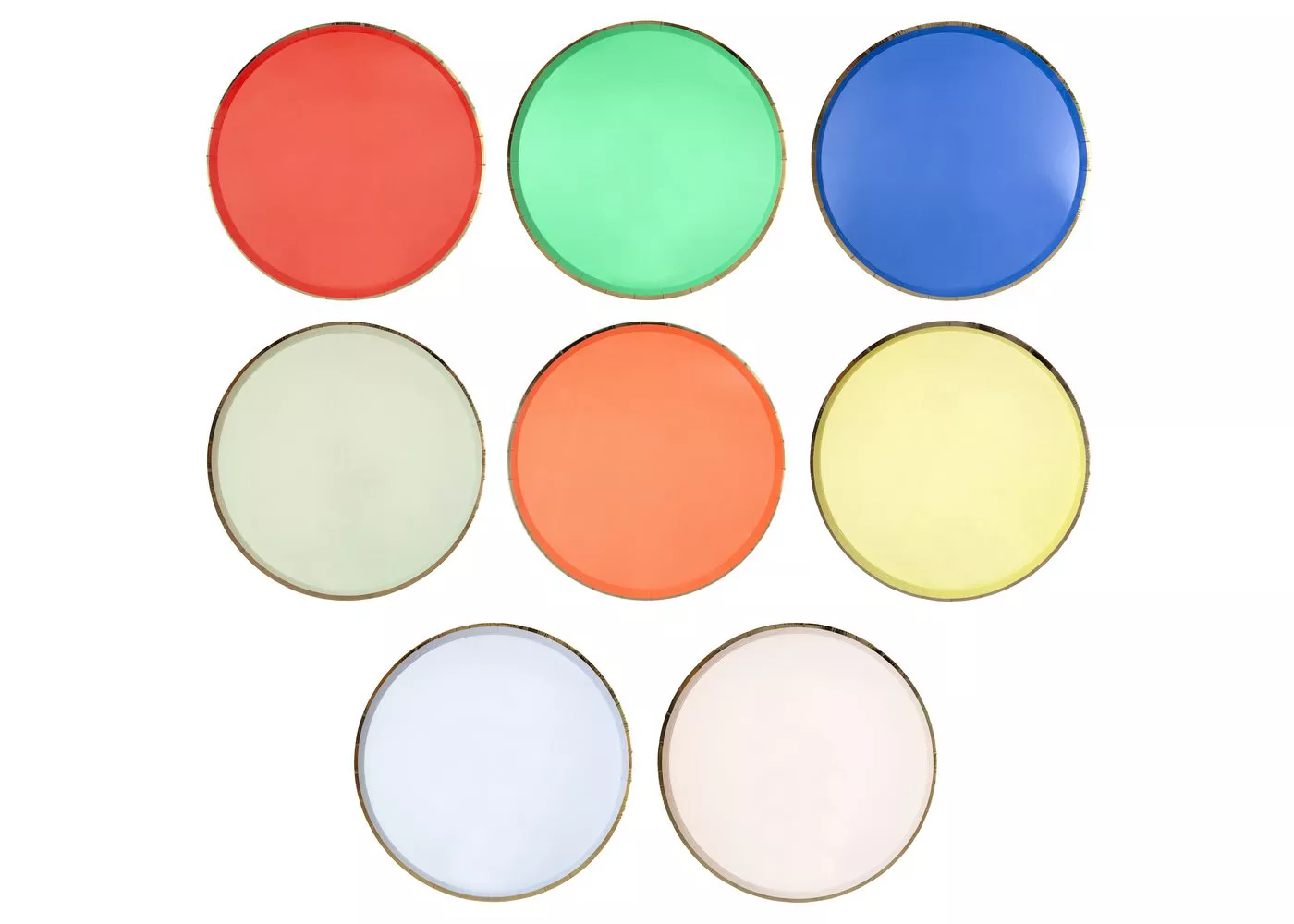 These can be really fun over a plain hard plastic plate. Or, use them to serve dessert. 
Cups:
This company has many colors and shades that work for many color schemes.  Well priced and pretty. 

Cute gold cups, will work with the right setting
Classic gold rimmed cups, great value. 
If you prefer the square-shaped cup
These cups have a bit of texture and design. 
Some occasions call for champagne. End of story.