I admit, I'm a little tired of cooking.
I spent last summer in the kitchen, writing the recipes for Secrets of Skinny Cooking. The summer before, Leah and I wrapped up Everyday Secret Restaurant Recipes, and the summer before that Secret Restaurant Recipes. I can keep going, but I think we can both agree that it's totally excusable for even food writers to want a vacation from the kitchen for one summer.
That doesn't mean I'm not going to cook at all. But, I think that a lot of the work of cooking is thinking and planning what I'm going to cook and shopping for the right ingredients. "Not cooking" also doesn't work completely because store-bought food can never be as nutritious as homemade food, and I still want my family to eat normally.
This is my "barely cook" plan for the summer so that I don't have to think "what am I making for dinner tonight?" I've given myself choices of basic dinners that my family likes, that use ingredients that I will always have on hand. No, they won't have as much variety as they're used to, but that's ok.
You know what I also realized when serving simpler meals? My kids are perfectly happy with sliced cucumbers and baby carrots with a dip/dressing as their side dish.
I'm still going to have some fun in the kitchen, but that will likely be only on Thursday nights and Friday mornings when I try new dishes exclusively for Shabbat.
Mondays: Chicken Wrap Night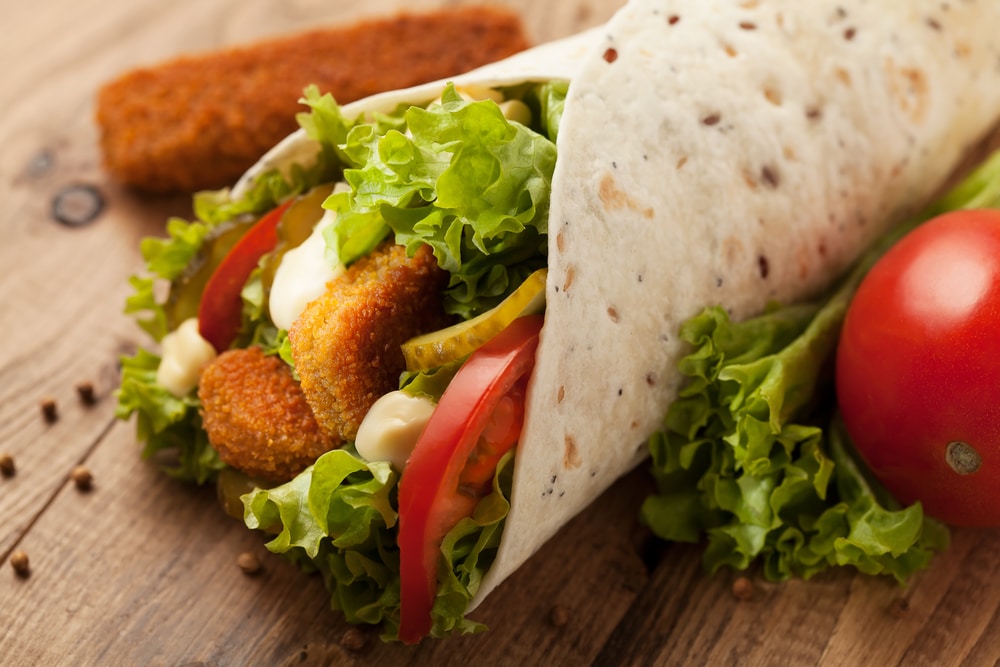 Crispy Chicken Wraps (Put out whole wheat wraps, baked breaded chicken, red cabbage salad/slaw, sauteed onions, and a creamy dressing. Everyone assembles their own wraps). The whole family likes this.
Shortcut Option: Buy the chicken pre-breaded or use roasted store-bought turkey breast.
Alternate Options to Change It Up: Add guacamole as a topping option, use seasoned chicken cutlets instead of breaded, or add more veggies along with the onions.
Picky Eater Option: Frozen Chicken Nuggets + Veggie Sticks.
Tuesdays: Sushi or Panini Night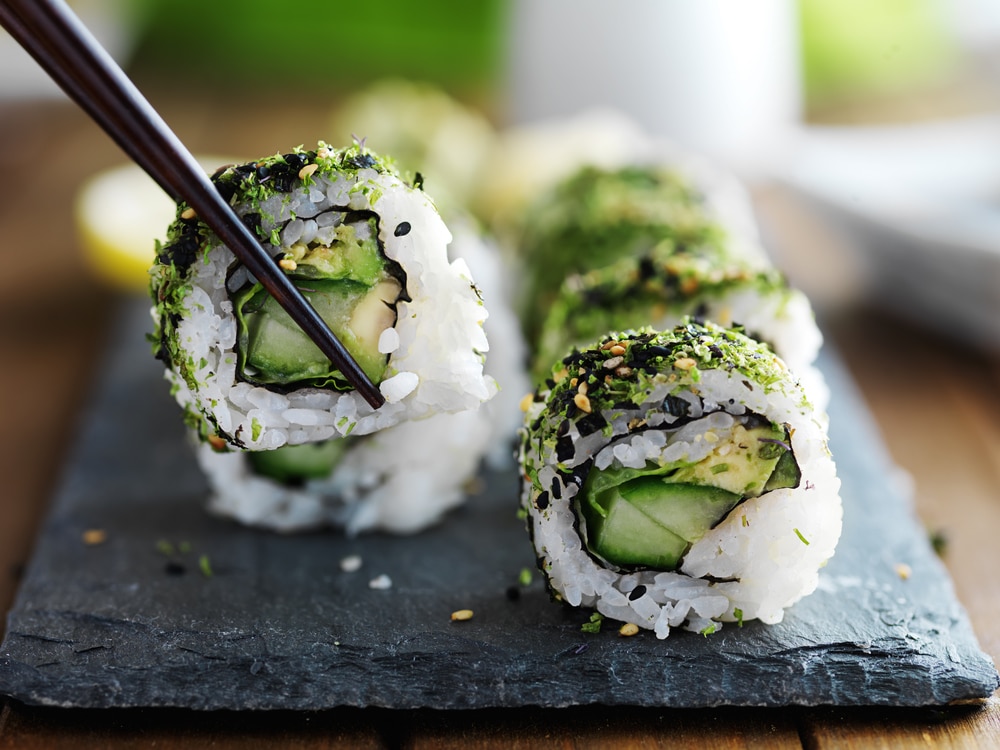 Option A: Sushi. Make it or buy it. Sushi is considered an easy dinner for me, as it's one dish that (almost) the whole family likes as a complete meal. I simply prepare some rice, cut up veggies and defrost some kani, and then everyone chooses what they like inside their roll. For my husband: Add Sesame Chicken/Roasted Broccoli or Stir Fry Over Salmon (use same veggies that I chopped for sushi, mix with a little teriyaki, throw over baked salmon), both recipes from Secrets of Skinny Cooking.
Option B: Buy Baguettes and Make Panini Sandwiches. Some different fun fillings.
Wednesday: BBQ Night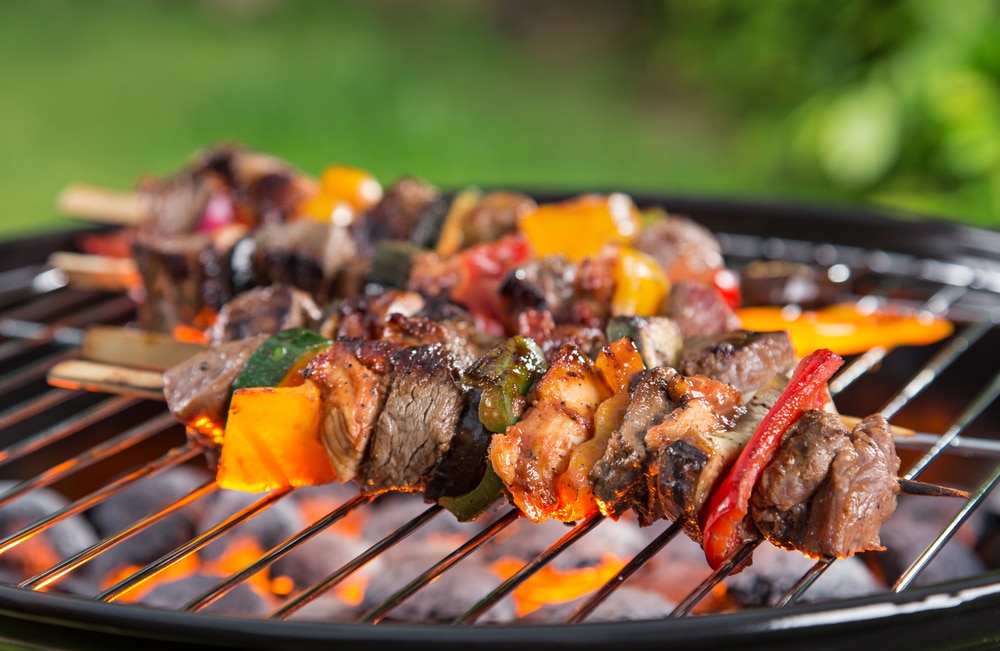 Any combination of hot dogs, sliders/hamburgers (my local butcher makes a variety of sliders, including corned beef and turkey), baby chicken skewers, or steaks, with a choice of frozen French fries (try this recipe), homemade fries, sweet potato fries, or rutabaga fries, depending on my mood. A big nutritious salad on the side. The only work will be seasoning the baby chicken (although I can buy it pre-seasoned) and making a salad.
Thursday: Pizza Night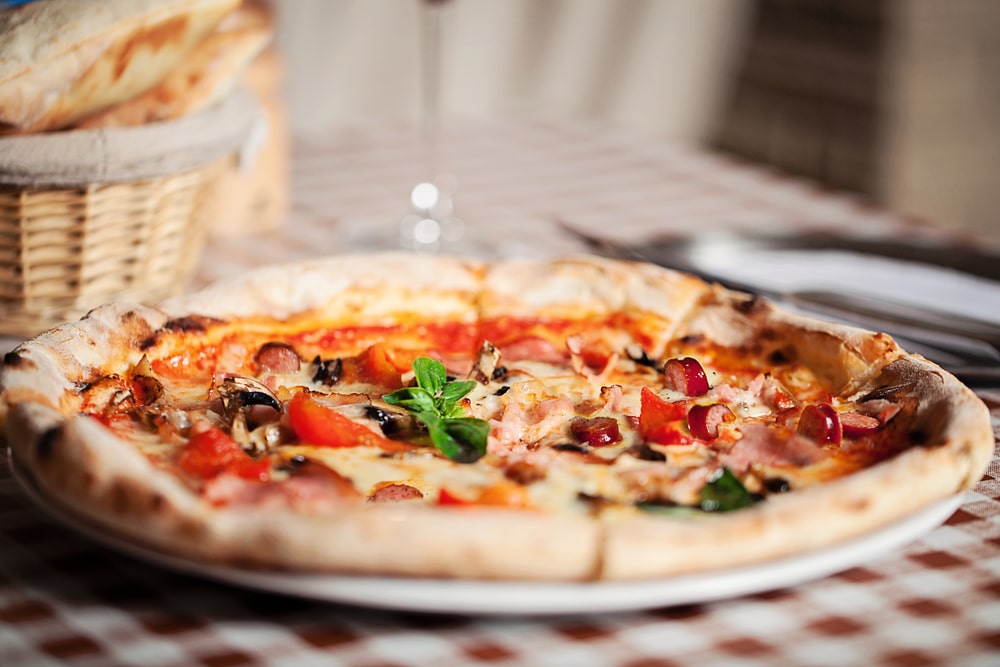 Pizza no matter what. I can make it from scratch, buy the dough, make the pizza on wraps, or buy the pizza altogether, whatever I feel like that day. A big Caesar or arugula salad on the side. My kids will all be happy with pizza and salad, but for my husband I will add a piece of king salmon or sea bass with any one of his favorite sauces on top (like the Techina or Strawberry Balsamic Salmon from Secrets of Skinny Cooking or the Grilled Mahi Mahi topping from Everyday Secret Restaurant Recipes).
Note that I didn't put pasta on the menu any night. That's because I know that, inevitably, I will likely be preparing a box of pasta one night as a default when one of these other meals simply isn't going to work out.
What about Sundays? It's not really my day to cook. Sometimes we'll go out, sometimes we'll grill again, and sometimes my kids will eat pasta or I'll take out Shabbat leftovers. I don't think about Sundays.
I may experiment more in September. But for now, the hours of 4 p.m. – 7 p.m. will most likely be spent by the pool. And that will make our summer great, more than any new and interesting side dish ever could.
Going away? Read vacation in a kitchenless hotel here.