You love the look of those summery, pastel-colored, comfortable penny loafers. Perhaps you don't like the price. 
You may have spotted suede or leather penny loafers / driver loafers / penny moccasins (whatever you want to call them!) peeking out of maxi skirts all over town. They come in the prettiest, summer-worthy colors.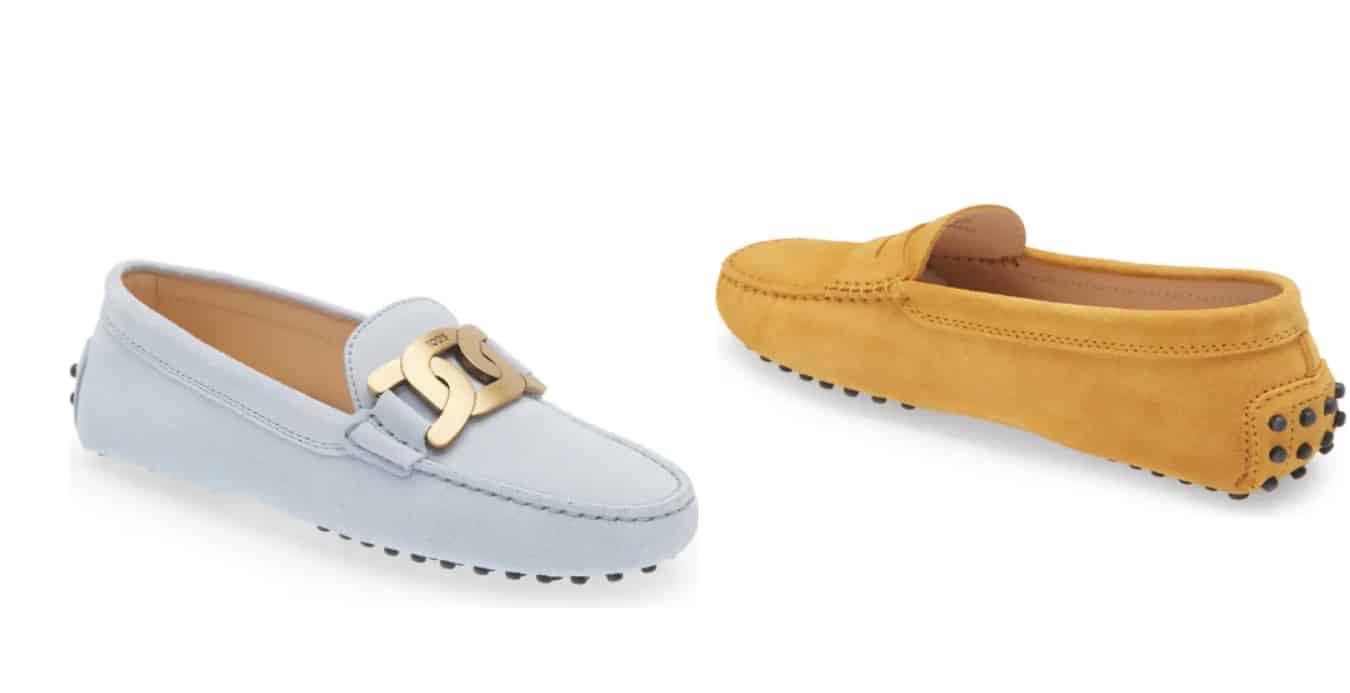 They're more polished than a sneaker, but still comfortable. And they work better with the longer maxis than they might have with the midi skirts of previous seasons. Here they are in leather in blush. Here's more fun colors in suede. And here's the chain version in the prettiest powder blue. And you like the look. But perhaps–you don't like the price. 
Now, we're going to tell you where to get the look for much less!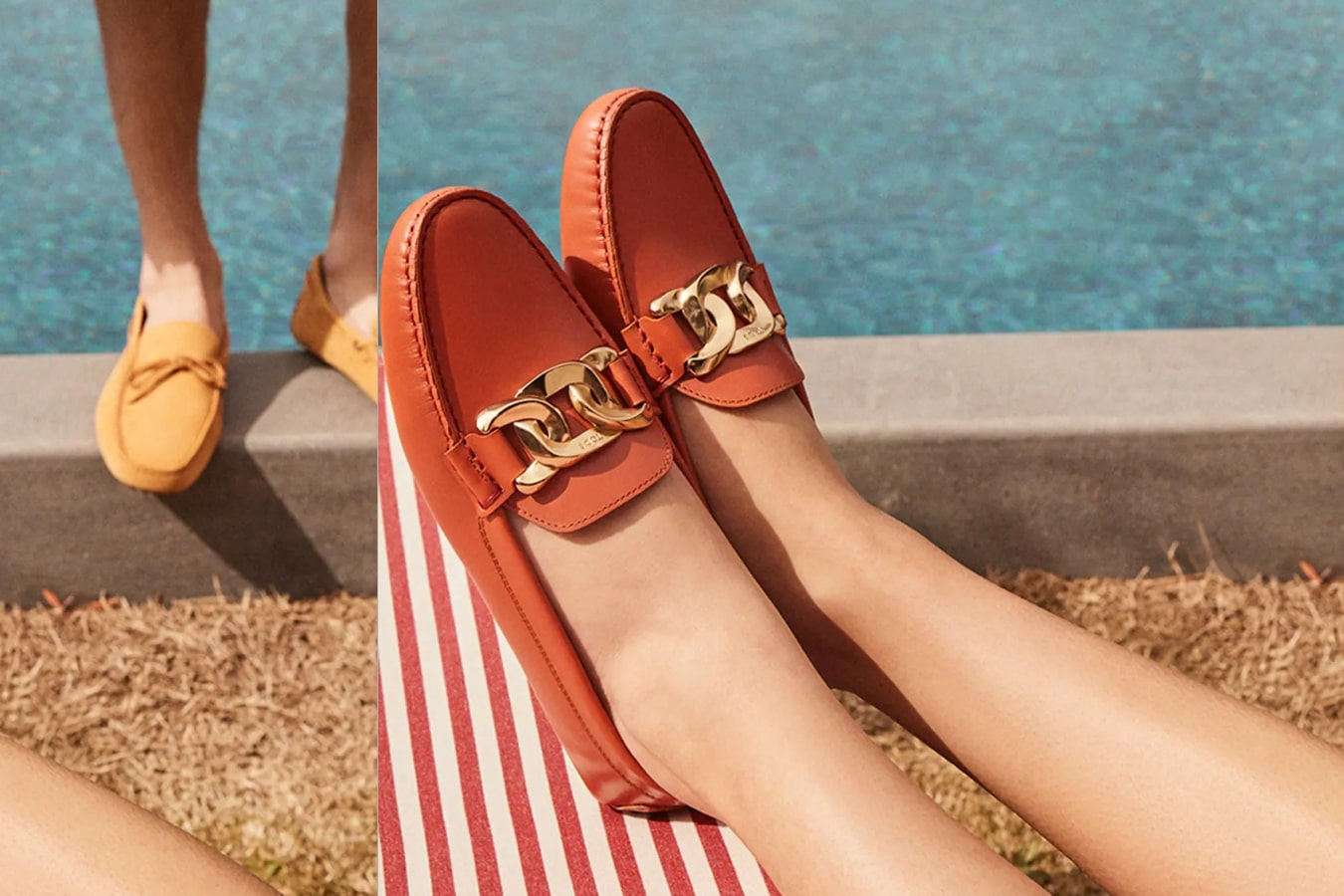 The first option, M. Gemi, is also a luxury brand that offers incredible value. Like Tod's, the moccasins are hand-stitched and Italian-made, so the quality is likely comparable. But, now compare the price. Tod's retail at $545 and M. Gemi's retail for $198. Look at all these gorgeous colors! (How will you ever choose?)
Sounds good so far?
We have more options at even lower price points (sorry, they won't be from Italy, but they'll still be cute and comfortable). Next up is the Eastland Patricia 1955 Edition. Prices range from $65 – $90, depending on color (isn't this mint green pretty?).
We're not done! There's one more option at a very pretty price point. It's the Massimo Matteo Suede Penny Drivers for $69. If you'd like a more durable sole than the Tod-like driver dots, Massimo's also makes a version called the Penny Keeper for $59.
Ok, so let's round them all up, this time from lowest to highest.
FOR EXCLUSIVE CONTENT AND A PEEK BEHIND THE SCENES, MAKE SURE TO JOIN OUR WHATSAPP STATUS HERE. JOIN OUR WHATSAPP GROUP AND WE'LL LET YOU KNOW WHEN A NEW POST IS UP!