There's a lot of communicating going on in Whatsapp. But can you easily remember the things you need to follow up with later?
WhatsApp is definitely the best messaging app there is, but often information gets lost in chats or groups, and it is hard to save information for future reference. This is especially true if you use it for business and want to prepare a text or write down an idea so you can follow up later.
We've got two tips on how you can use WhatsApp to stay on top of your to do list.
First, you can make your own private space in WhatsApp to forward messages you want to save or simply jot down any thoughts, reminders, and the grocery list.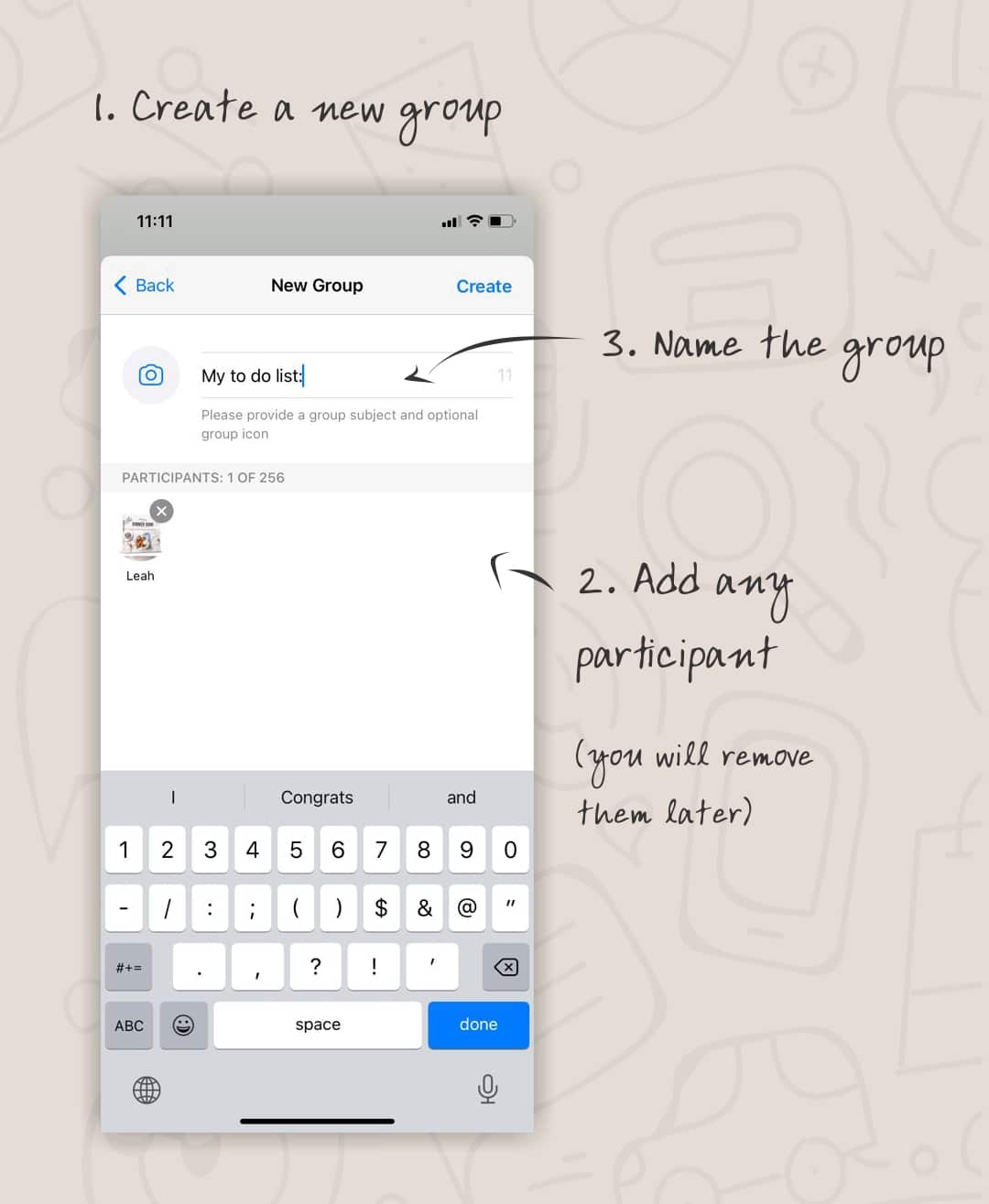 All you need to do is create a new group and add one person, name the group "To Do" or something else,

then remove that person, and you now have your own personal space!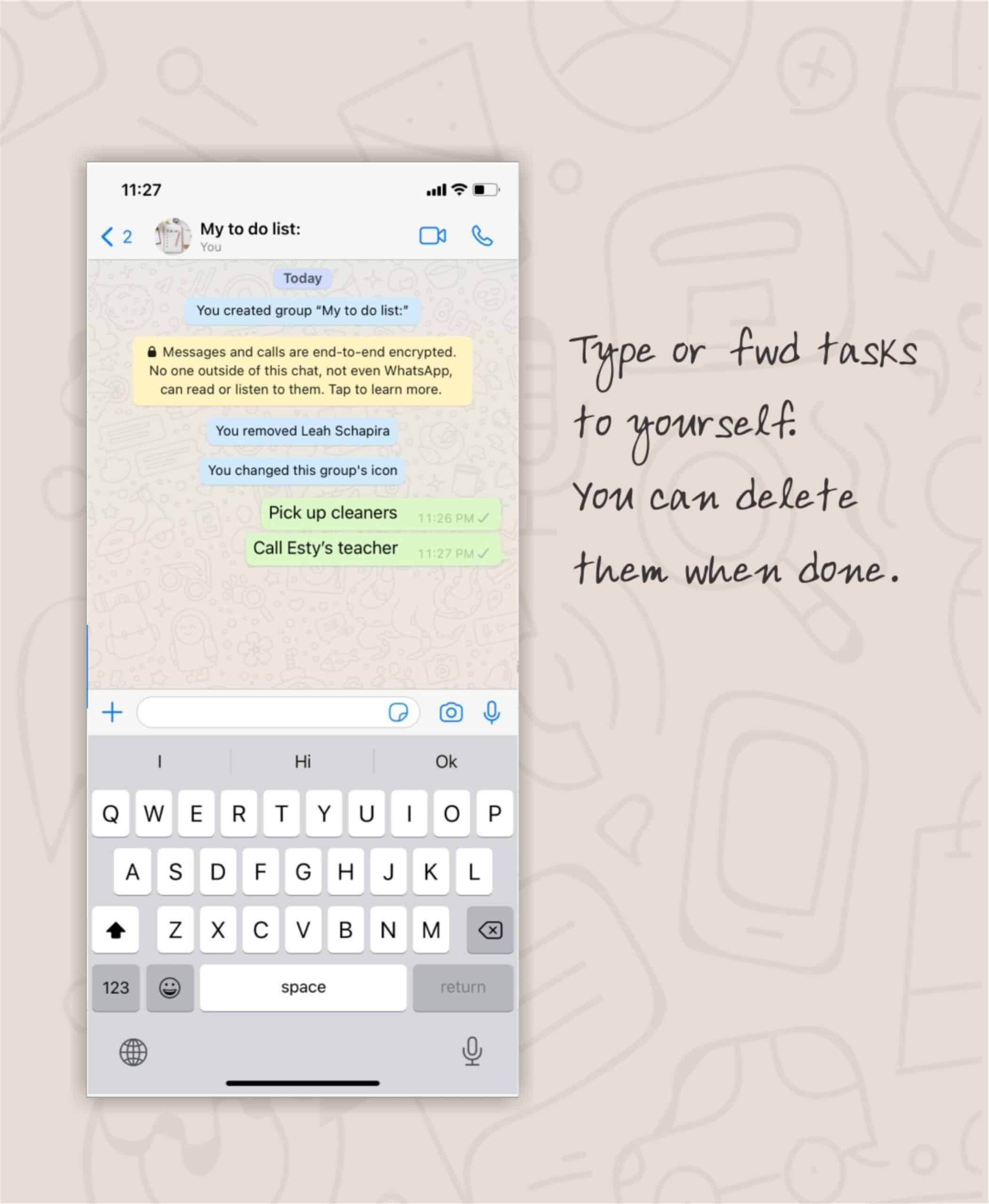 Once you send a message to your private group, it will be there for later and when you've accomplished the task or note you sent there, you can delete it so as not to clog up space.
How is this different from simply using Notepad? When tasks come up within Whatsapp, for example, a colleague asks you to handle "X," you can simply forward the task to your personal chat. You don't need to type it up in a separate list. 
Step-by-Step instructions: 
Open WhatsApp > Press the note icon on top left > New Group > Choose a person > Next > Name the group > Create > Press the group name >  Scroll down to participants, and press on the other person > Remove from group.
Add a picture of yourself as the profile picture to easily find your personal chat in all your chats.

Pin the chat for easy access.
On iPhone: Swipe right on the chat you want to pin, then tap Pin.
On Android: Tap and hold the chat you want to pin, then tap Pin chat
The second tip we have for you is to dedicate a separate chat for any large topic you have with one specific person. You might want to have a "house renovation" or "shidduchim" chat with your spouse. Maybe you want a chat about your toddler with the neighbor who is his morah, but also your friend. If it's a specific topic you'll need to reference several times in the future, decide if it deserves its own searchable space. Just make sure you don't do any other chatting in there!
FOR EXCLUSIVE CONTENT AND A PEEK BEHIND THE SCENES, MAKE SURE TO JOIN OUR WHATSAPP STATUS HERE.