Make this Shabbos staple in one pan with no pots or cleanup required!
We've changed so much how we cook over the last few years here on BCP. We started creating 9×13 dinners that are easy, quick and delicious…then it was no-mixer cakes…then we began baking dishes we usually prepare on stove top, saving the job of washing a pot and babysitting that flame. If farfel is a staple that you can't do without (or even if you don't prepare it often), you'll enjoy the convenience of this super easy version (made in half 9×13 inch pan!)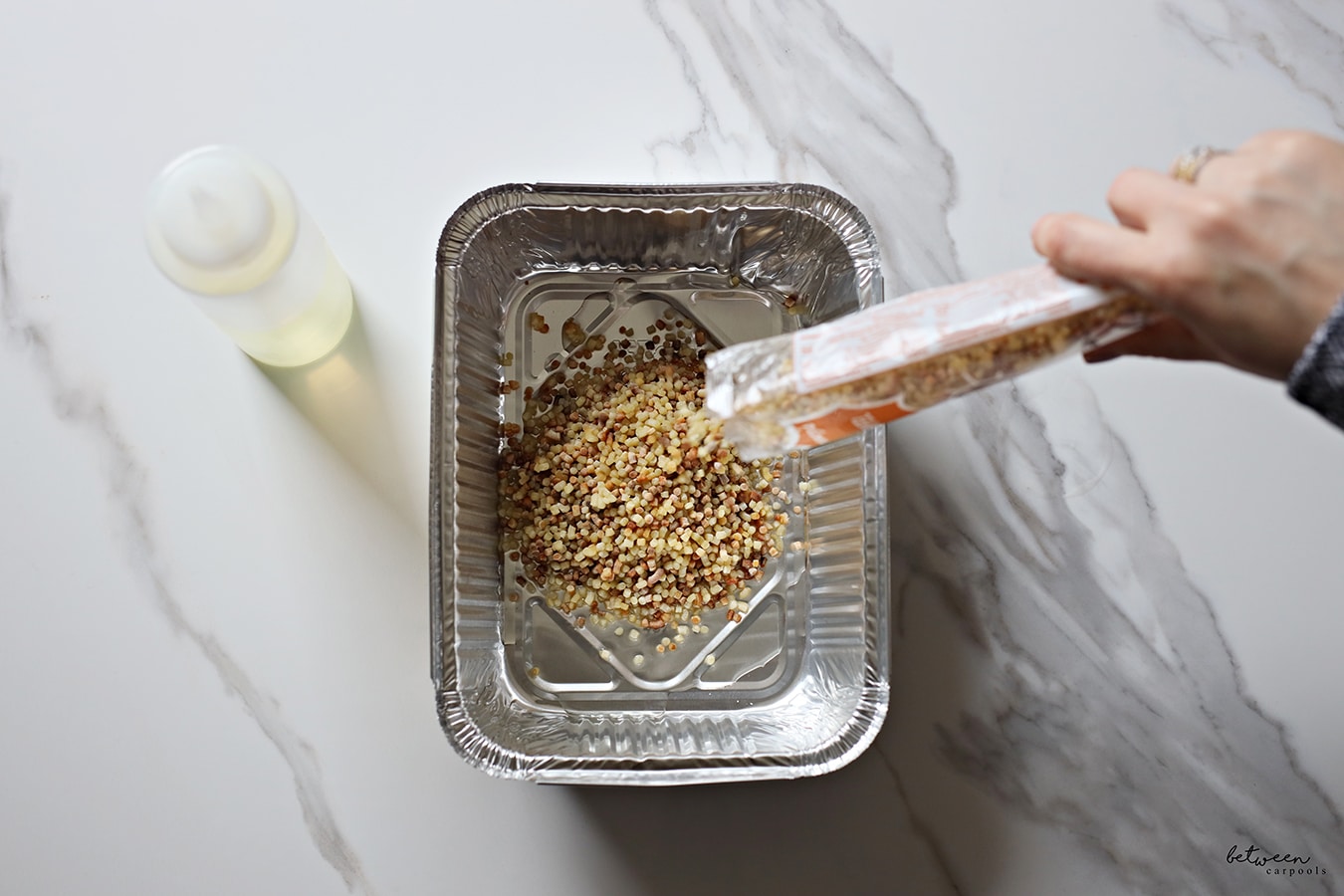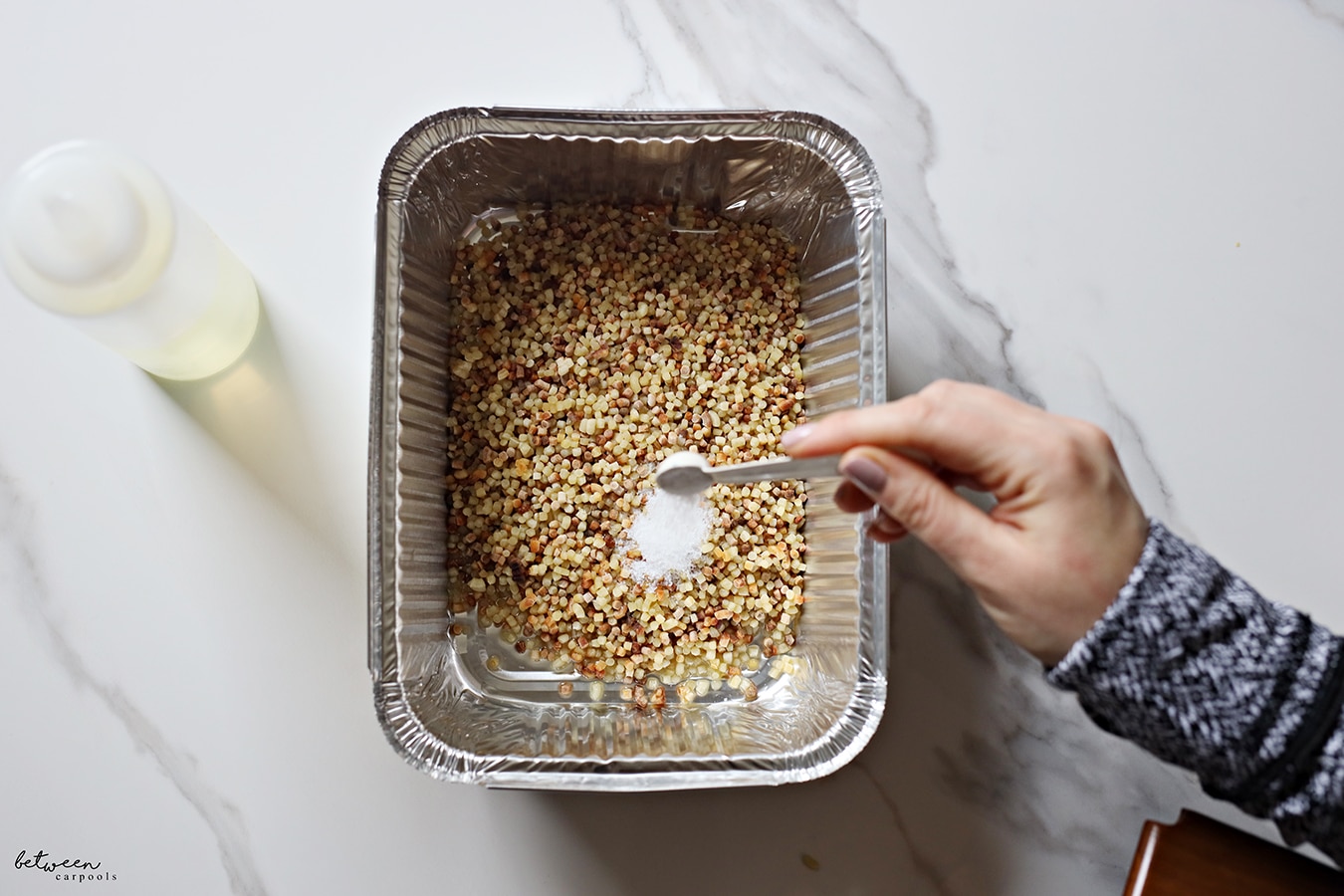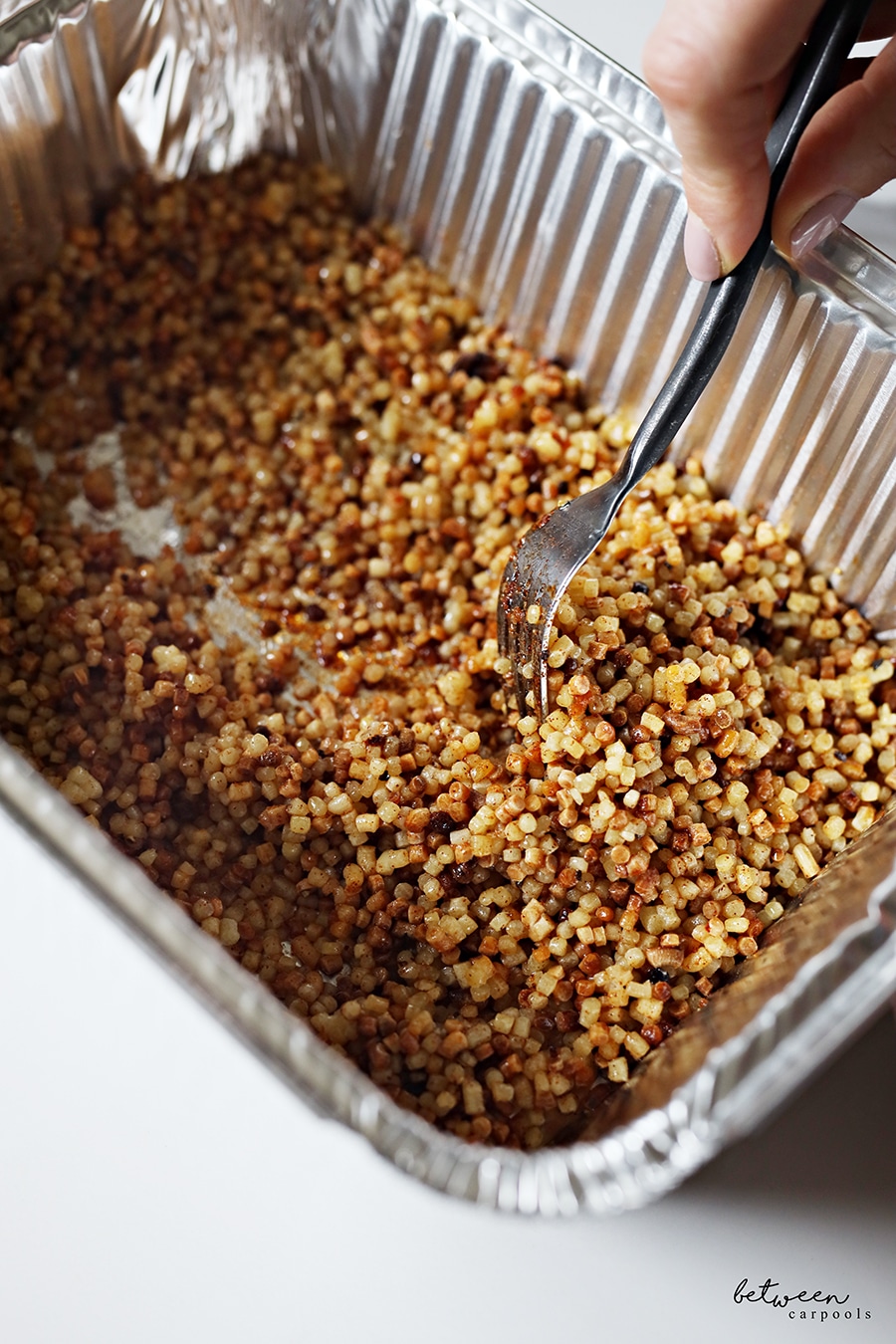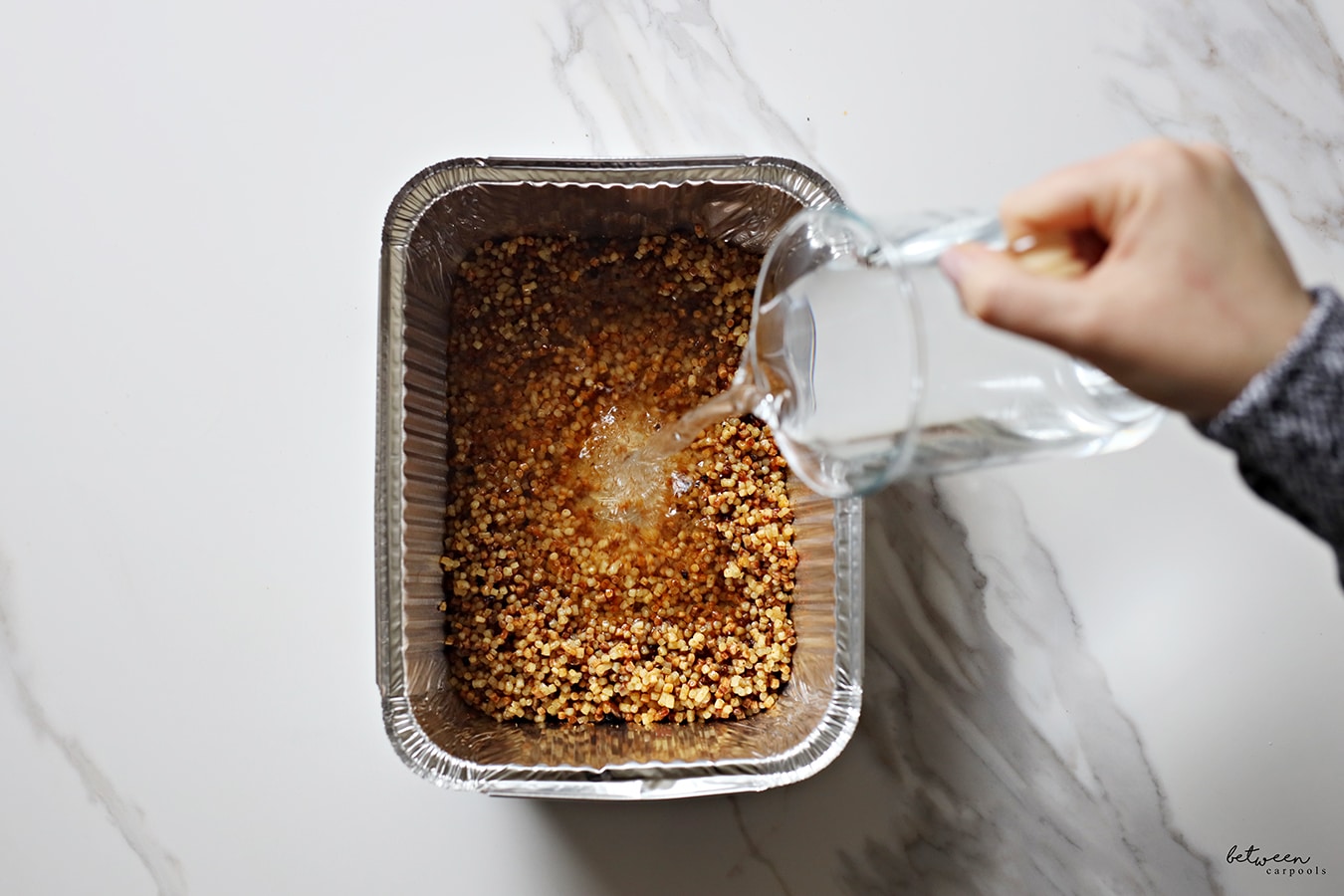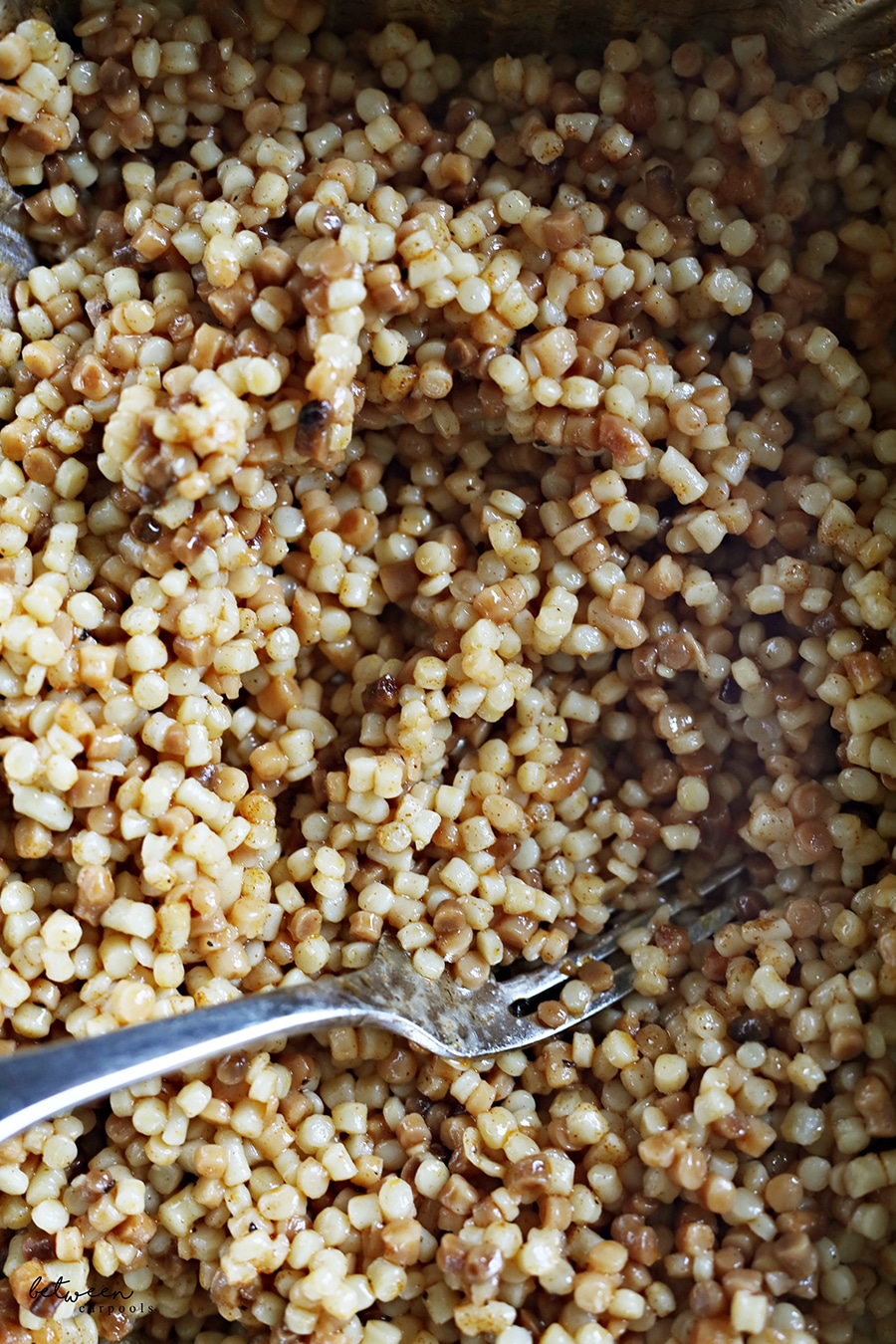 Oven Farfel
Ingredients
1 8 oz package of farfel
2-3 tablespoons oil
1 ½ tsp salt
1 ½ tsp garlic powder
Dash of black pepper
Pinch to 1 teaspoon sugar
¼ tsp paprika (optional)
2 ½ cups cold water
Instructions
Preheat oven to 400⁰F.
Combine farfel, oil and seasoning in a 9x6 inch pan (half 9x13 inch pan). Toss to combine.
Cover with 2 ½ cups cold water and cover pan tightly with foil.
Bake for 1 hour. Fluff with fork and enjoy.
If you are using boiling water it's less water (2 cups) and shorter cooking time (30-40 minutes).