Eliminate the boxes and you'll be willing to play more games!
Card games come in all sorts of boxes these days.  There are metal tins of all shapes and sizes, large cardboard boxes with inserts to hold the cards in place, and flimsy cardboard ones that tear when you open them the first time.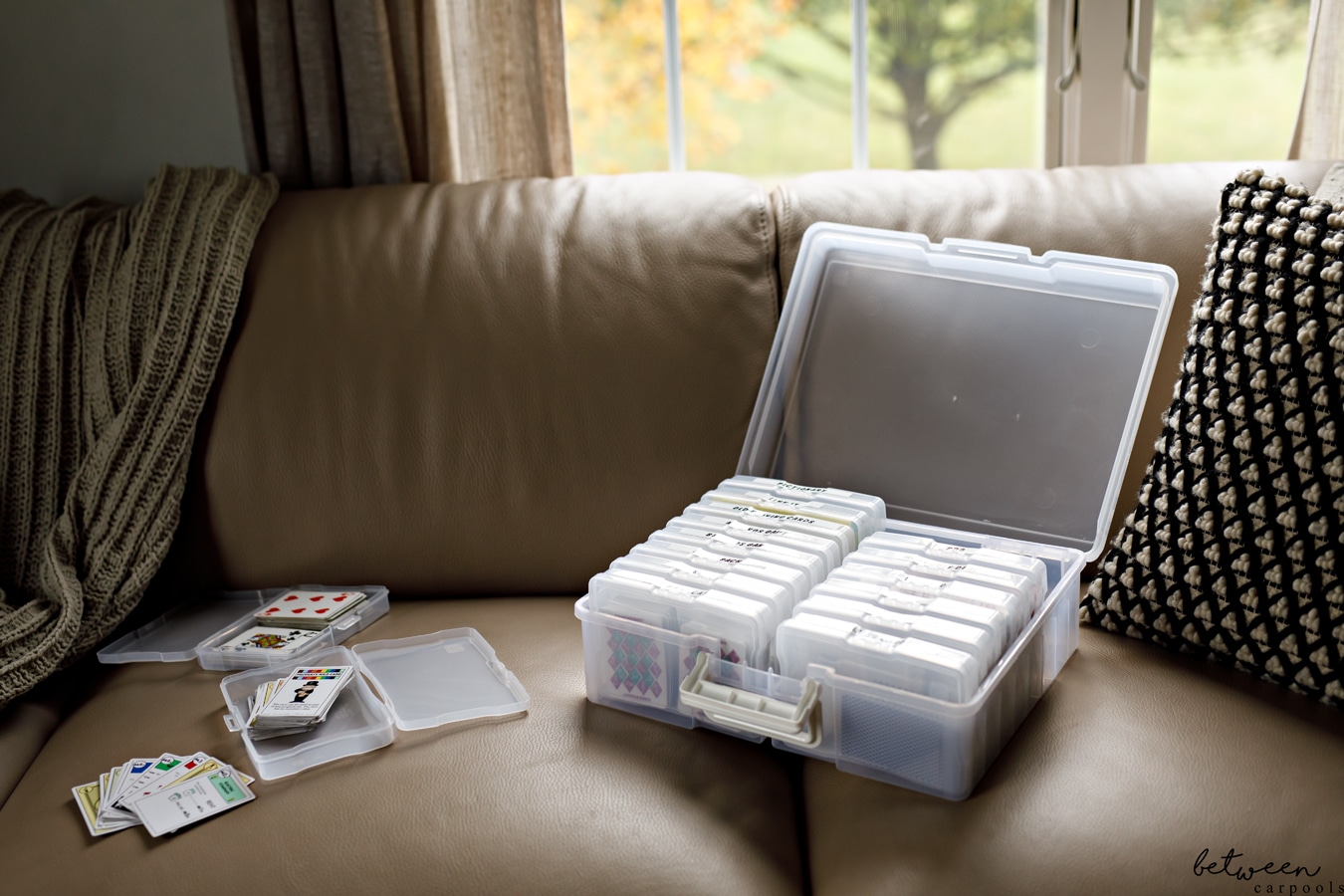 So how can you efficiently and neatly store all your card games? What's a good system to make sure all the games are put away easily so that they're ready for next time?  
Awhile back, organizer Shira Weinstein gave us the tip to use a photo storage box for card games and we were hooked!  We love using this photo storage case for games instead of photos! Put each card game in its own little case (there's room for a double-deck and small accessories like timers or dice), label that case and slide it into place.  You can fit 16 games in one storage tote where nothing gets mixed up. And it's so portable, too! Take the whole case with you when you go on a trip and you have 16 options for game time!
This system is so neat and compact that one of us—we won't say who—got rid of all her board games and now only buys card games! Don't worry; we won't make you do that. We'll soon have a post on how you can store board games efficiently too.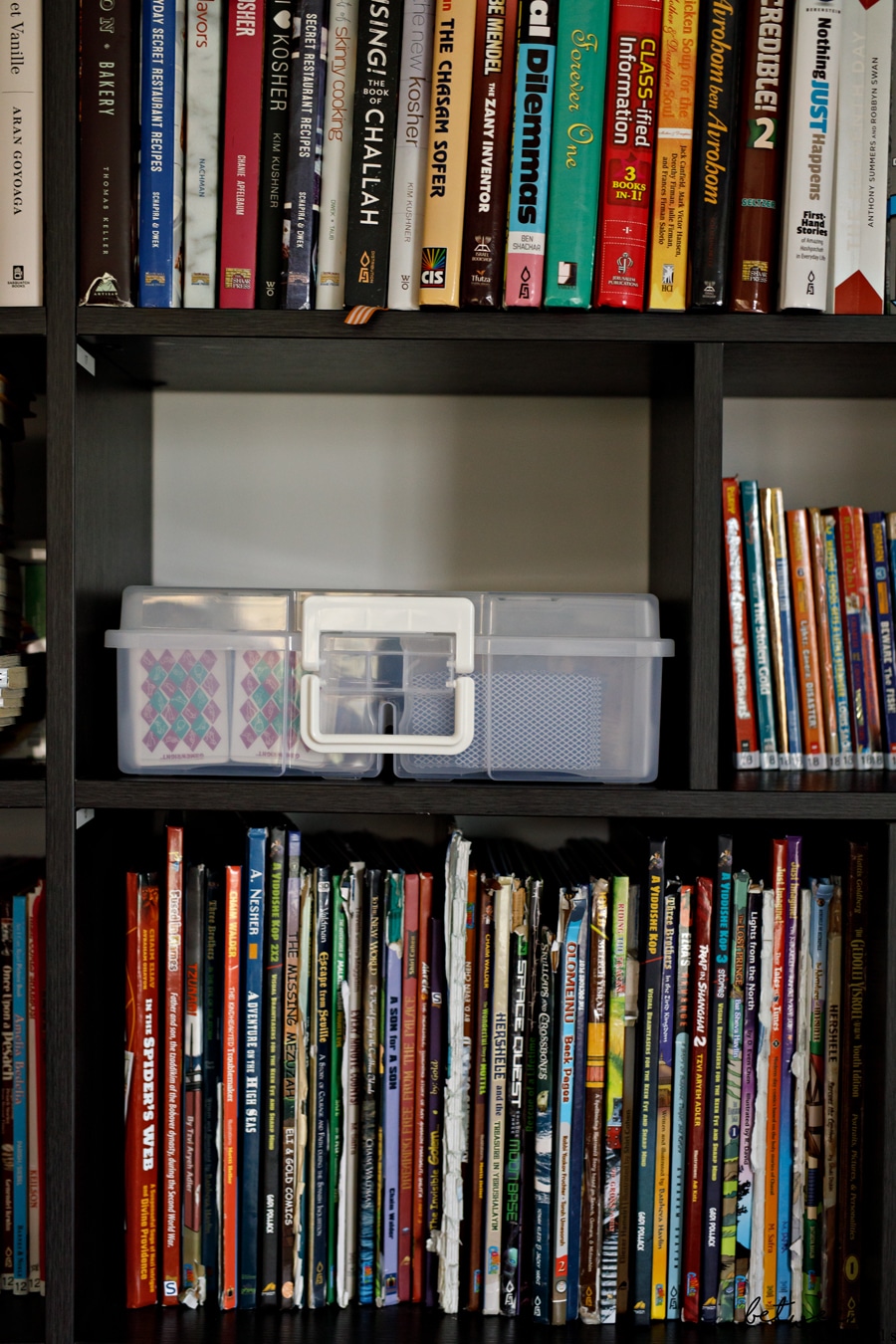 If you do want to stock up on new card games to fill your case, see this post.
While we love this large game case that can hold so many games in one, Shulamis of @real_life_organizing suggested some might prefer the smaller boxes of 6 which don't get as heavy. This is also a good choice if you have a smaller shelf on which you'd like to keep the box. It also works well if you want to separate your game collection by age range.