The quicker, easier way to get that sesame flavor and crunch in every bite.
Back in 2019 we posted a recipe on how to make the absolutely best sesame challah where each strand is coated in sesame seeds. This little addition simply adds such great flavor and crisp to our usual challah. A few years have passed and while we still love that flavor and crunch, we've had some busy days, and like we always do here at BCP, we asked ourselves, "Is there an easier way to do this? Can it be done more quickly without sacrificing taste?"
In 2018, we shared a basic recipe, how to make gefilte fish. In 2022, we said skip the pot, skip the carrot, the onion…and make your gefilte fish in the oven.
In 2019, we shared an eggplant carpaccio recipe. In 2022, we followed up with a shortcut eggplant carpaccio recipe and have never looked back.
Can we do the same with our sesame challah?
Why yes, yes we can.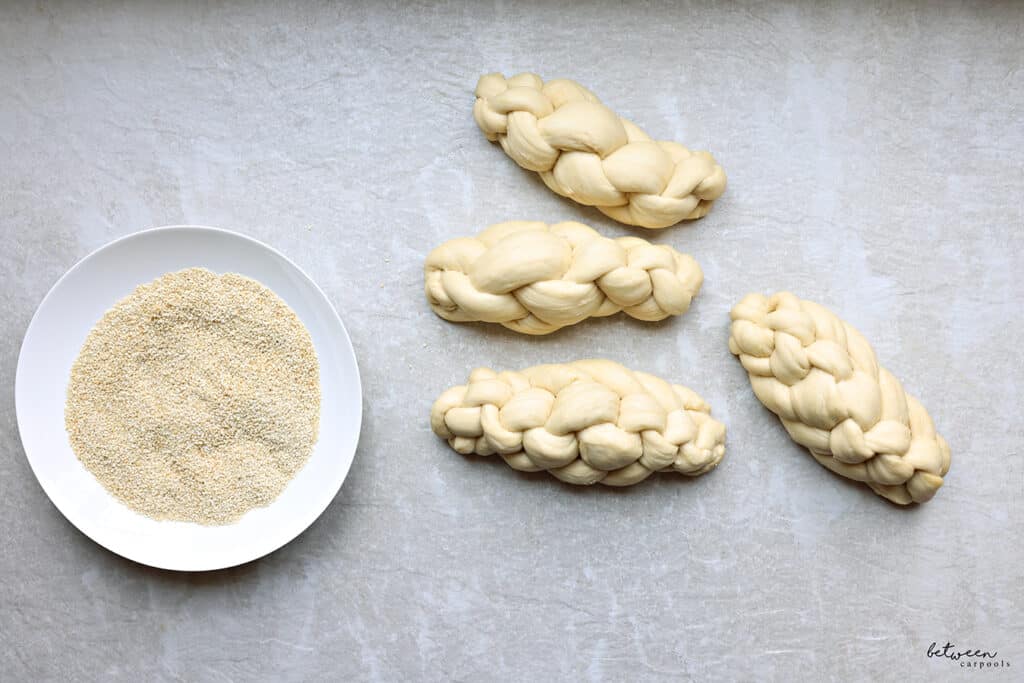 Start by braiding your challah. You don't want to let them rise at this point.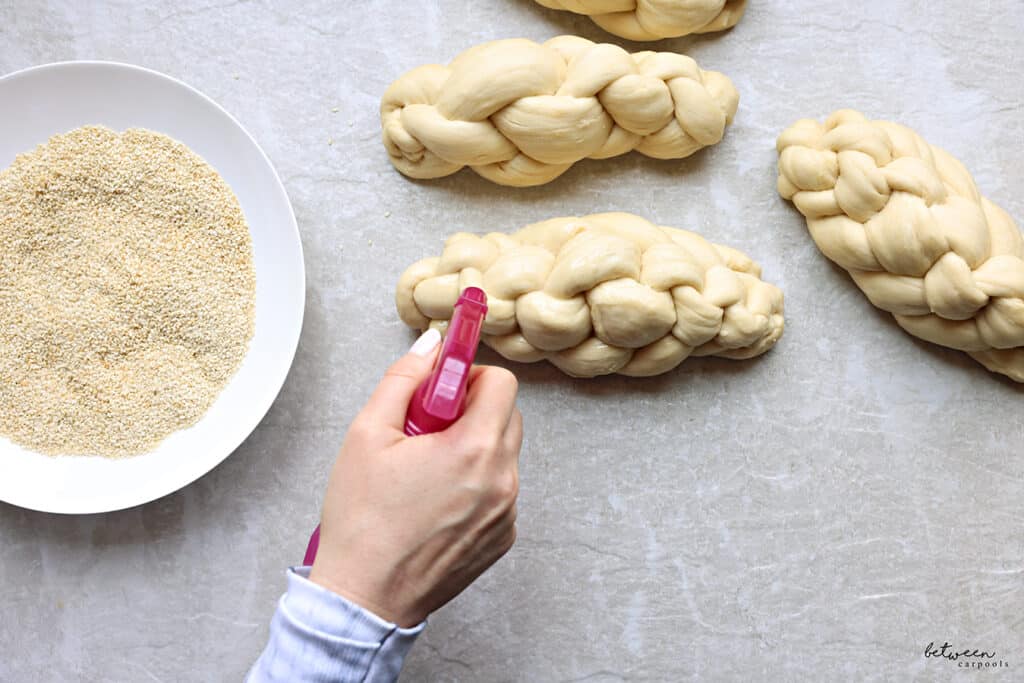 Fill a clean water spray bottle with water. Spray top of challah. You can also fill a shallow large bowl with water and dip the challah in. It should be wet all around.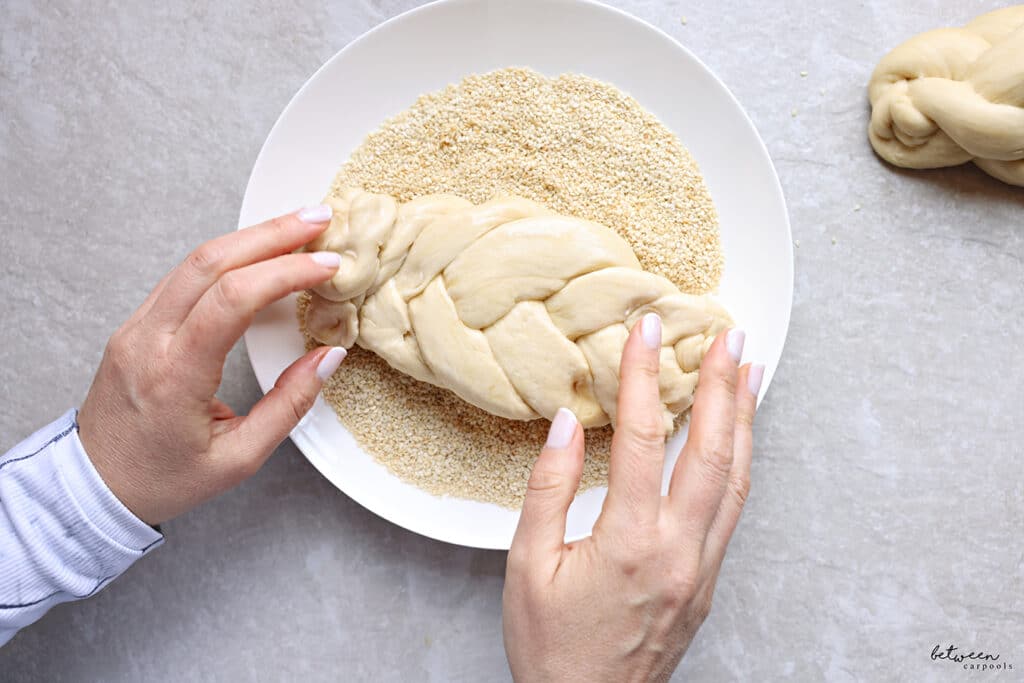 Turn challah over into a bowl filled with sesame seeds.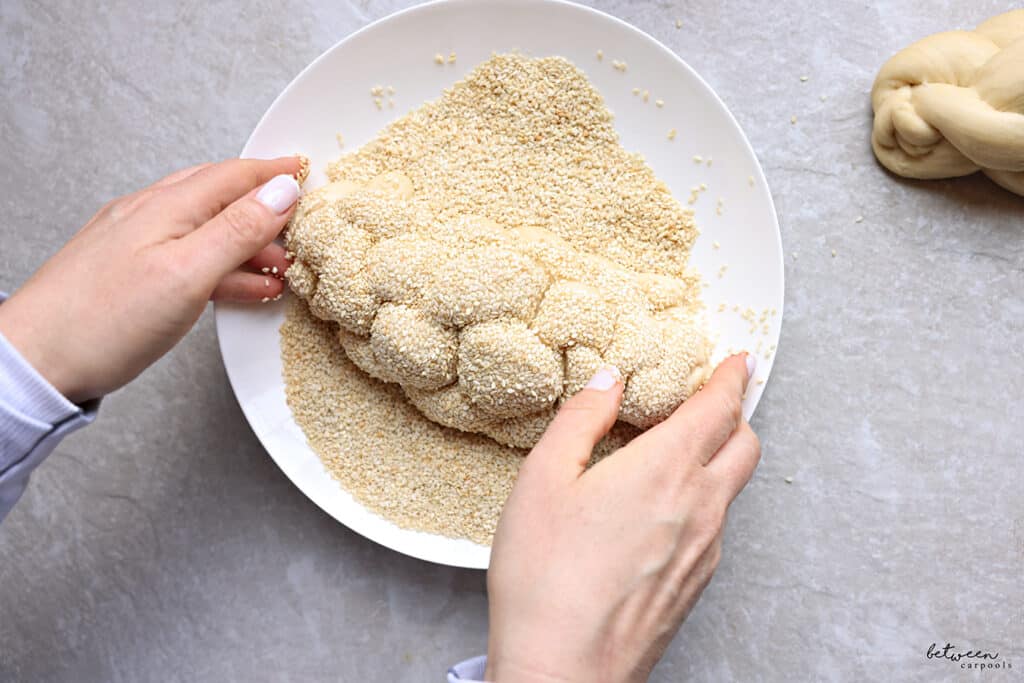 Make sure the challah is covered very well with sesame seeds on all sides.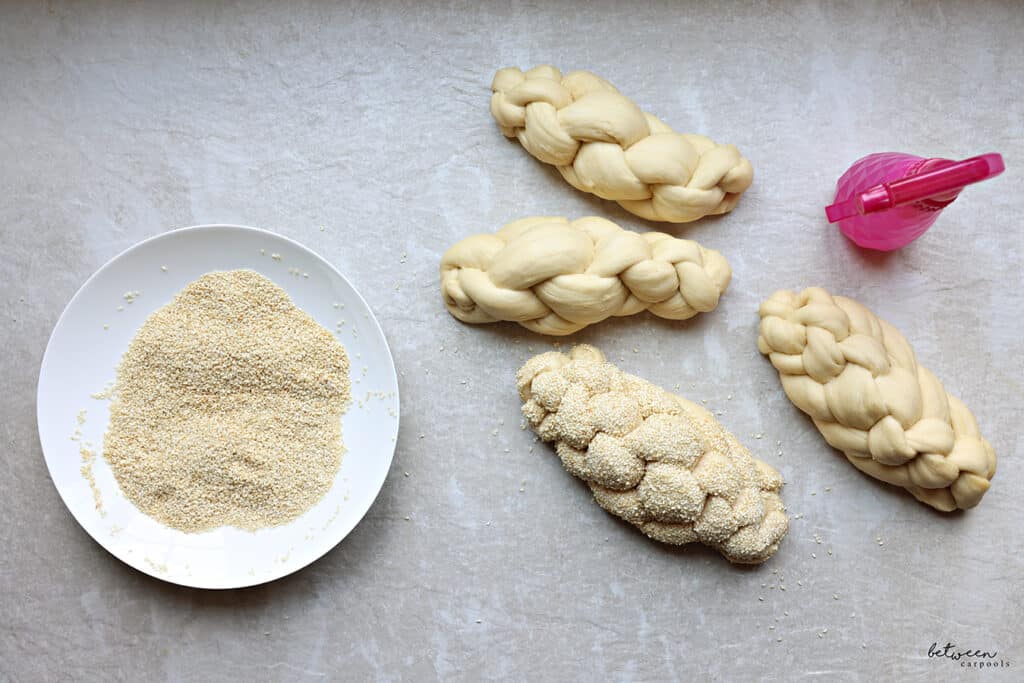 Place the challah on a lined baking sheet. Let them rise.
Bake as usual. Optional: Brush the tops of hot challah with some olive oil. See the original recipe that inspired this post here.
FOR EXCLUSIVE CONTENT AND A PEEK BEHIND THE SCENES, MAKE SURE TO JOIN OUR WHATSAPP STATUS HERE. JOIN OUR WHATSAPP GROUP AND WE'LL LET YOU KNOW WHEN A NEW POST IS UP!