Discussions about recliners always lead to debate. The best recliner is usually an eyesore. Well, here's a solution.
You want to enjoy some peace and quiet in your room, but you don't really want to go to bed. Did you ever wish you had that cozy spot, that perfect chair, where you can get some work done, read a book, or sip a tea?
Yes, that's nice in theory, but don't you need to shlep to tons of furniture stores to find *that* perfect chair. After all, it's a chair. You need to sit in it and make sure it's comfy before you buy it! That's why you've never gotten that chair. It just seems like it would be too much work to find it.
I think that there's a debate that all couples have when it comes to choosing a recliner. Everyone, of course, wants it to be comfortable. The man wants it to be nice and wide and recline to a comfortable position. The woman would like those things too, but above all, it needs to match the decor. I know you don't want any brown clunky leather thing in your oasis.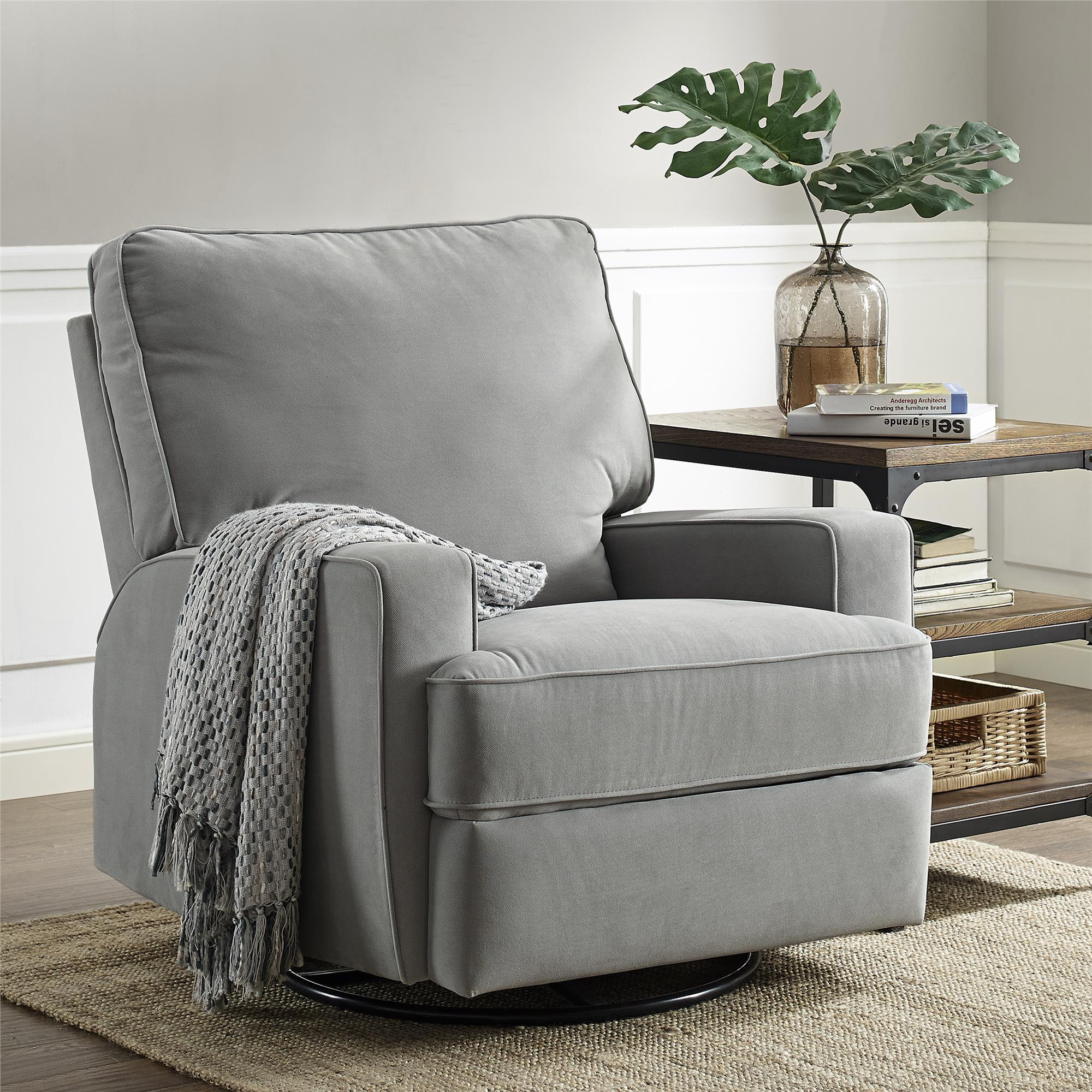 Well, this is the chair that checks all the boxes. It's great for shalom bayis. The man will be happy and the woman will be happy. And it's a great price for a big cozy recliner and comes in a couple of shades of two neutral colors, grey, and beige (I have the beige) so it's an easy match. And with its clean lines, it works modern/transitional decor. I paired it with a side table and added a throw and a pillow and you couldn't tell that the room didn't come with it.
And it's so cozy. I actually look forward to sitting in this chair in the evenings! Never mind that it's actually a baby glider. You don't need a baby to enjoy it.
The fabric is stain-resistant, so it's easy to clean, so I wouldn't worry even if you go with a light color (that being said, I wouldn't be so quick to put beige in the living room where there's more kid-usage).
Note: This chair was also sold at Wayfair, where I originally found it, under a different brand name. Though it's not currently in stock there, it's the same chair as shown here.