A beautiful cutting board can be a piece of art for your kitchen, but you need to show it a bit of love.
I love the look of a classic wood cutting board, and there's no surface I'd rather use to cut up a whole lot of produce. There's a very satisfying feel when the knife hits the wood and absorbs the impact. And a solid wooden board shouldn't be moving anywhere when you're chopping, so it's reliably sturdy and safe.
But to keep your board looking – and functioning – beautifully, you do need to take care of it properly. The steps are very simple, but should not be skipped.
For starters, never put anything wood in a dishwasher. This will cause it to warp and/or crack.
Clean the board with a basic sponge and dishwashing soap. Make sure to clean all sides, even if they don't seem dirty. You want the moisture to affect the board evenly. Stand the board on its side to air dry fully. (This is why you'll very often see wood cutting boards leaning against a backsplash.
If the board has absorbed smells (think onions), you can use a paste of kosher salt and lemon juice to get rid of the smell. Just spread the salt, squeeze on the juice and let it sit for a few minutes before washing it off. And, of course, let it air dry fully,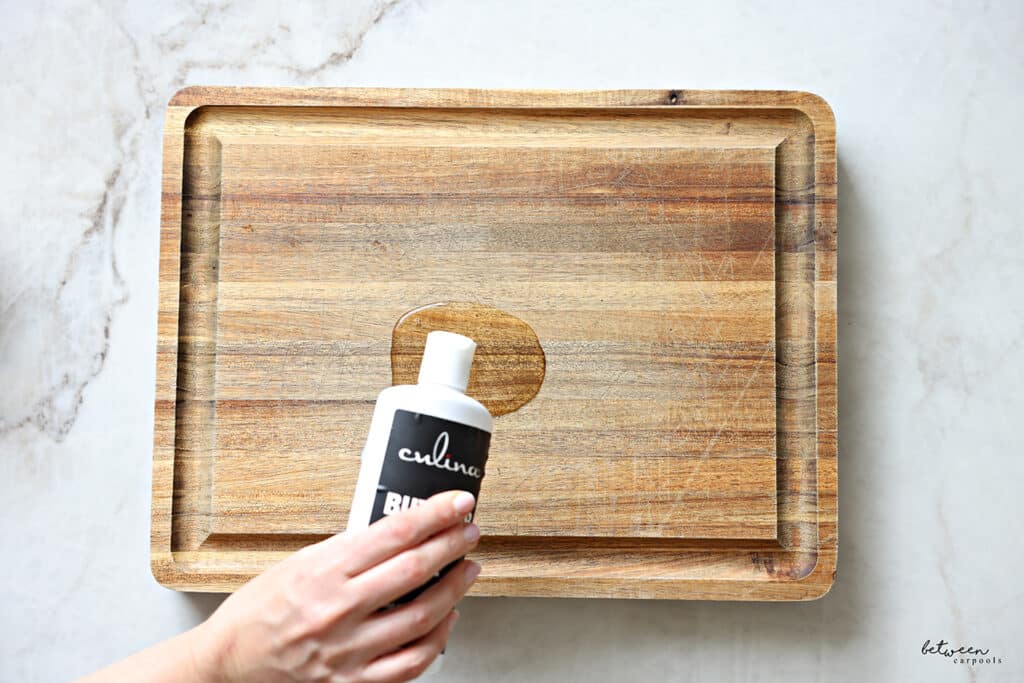 Every couple of weeks or so, it's time to moisturize your board. This is important to avoid cracking, and to form a barrier so that food doesn't absorb into the board.
It may seem complicated but it's really very easy. Simply pour some food grade mineral oil on the board
and spread it evenly over the board with a clean rag or paper towel. Make sure to oil the board on all sides. Then stand the board on its side (I like to leave a paper towel underneath to protect the counter from the oil) and allow it to dry for about 24 hours. I don't use my wood cutting boards on Shabbos, so Friday afternoon is the perfect time to oil it up.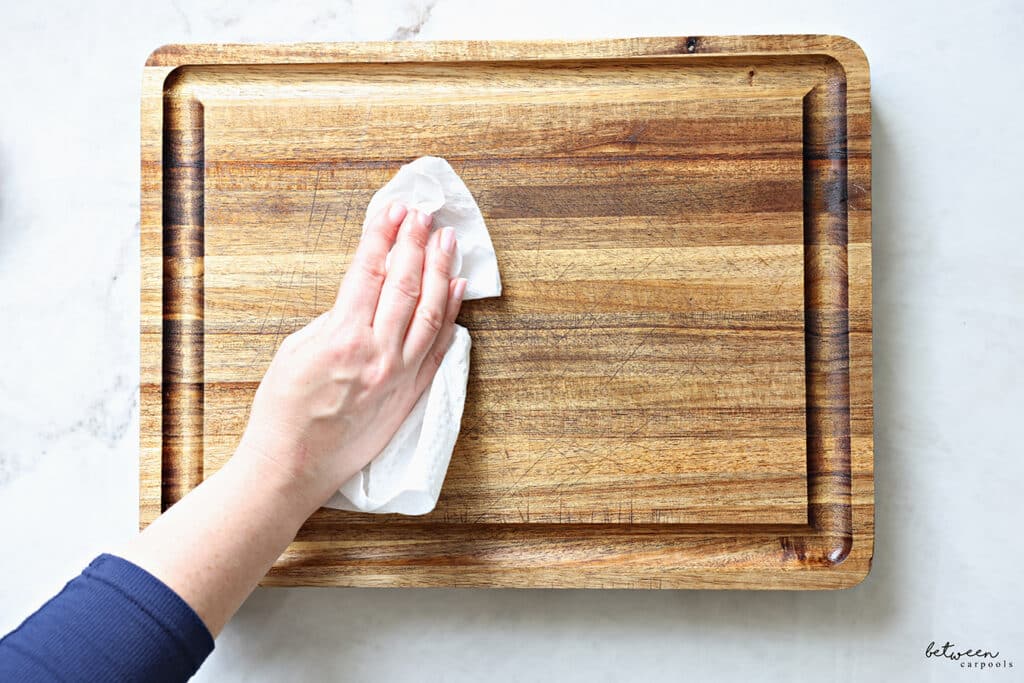 Once it's dry, just polish it up with a clean cloth and it's good to go!
FOR EXCLUSIVE CONTENT AND A PEEK BEHIND THE SCENES, MAKE SURE TO JOIN OUR WHATSAPP STATUS HERE. JOIN OUR WHATSAPP GROUP AND WE'LL LET YOU KNOW WHEN A NEW POST IS UP!