Candied Facon is so good, we cannot guarantee any of it will make it to the table. 
Facon has become quite a staple in our home. I like to serve it over a sizzling burger, Shabbos day meal as part of a charcuterie board, or sometimes as part as an appetizer that needed some extra oomph. 
Facon is versatile and super easy to prepare. The downside is that it is really very fatty.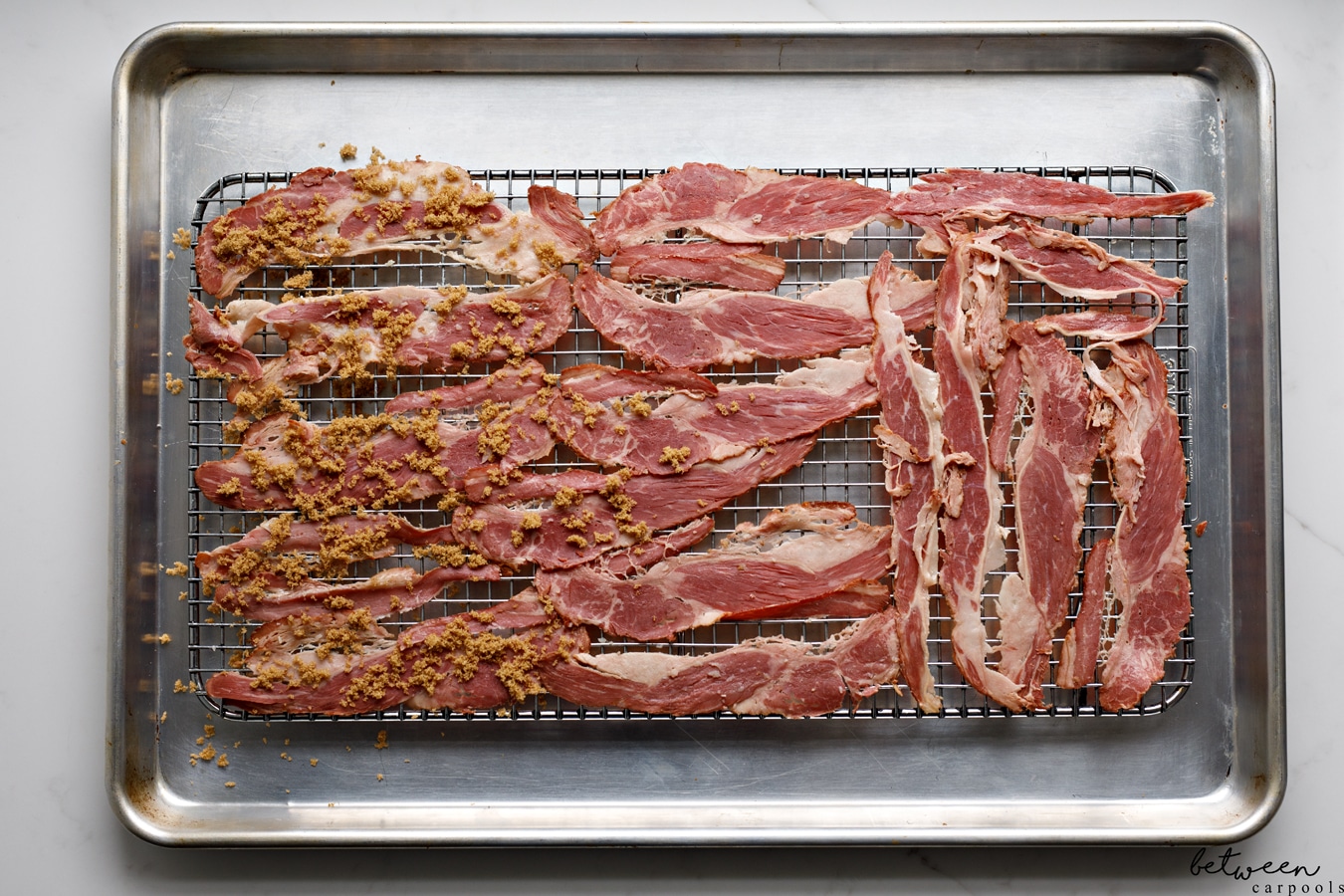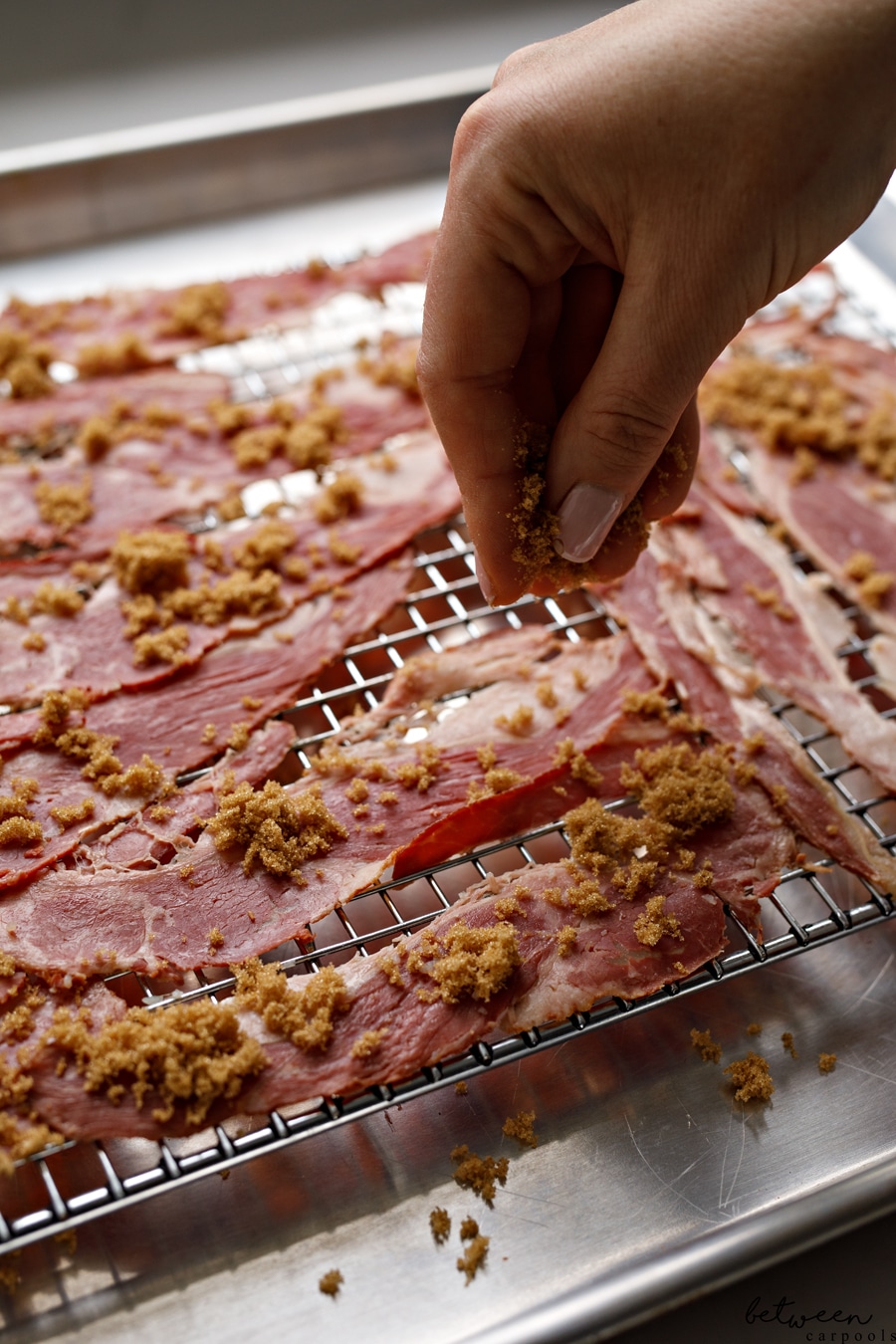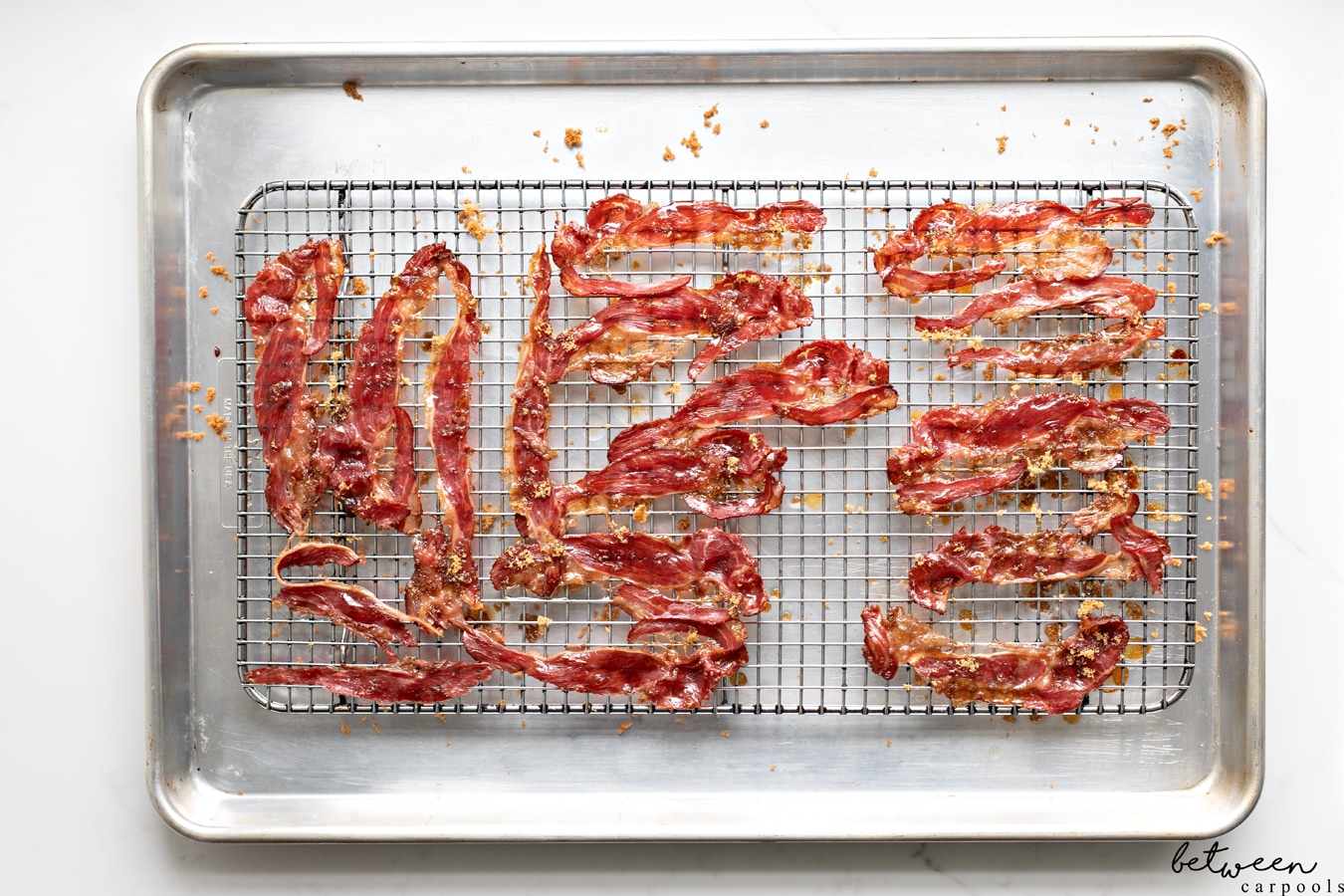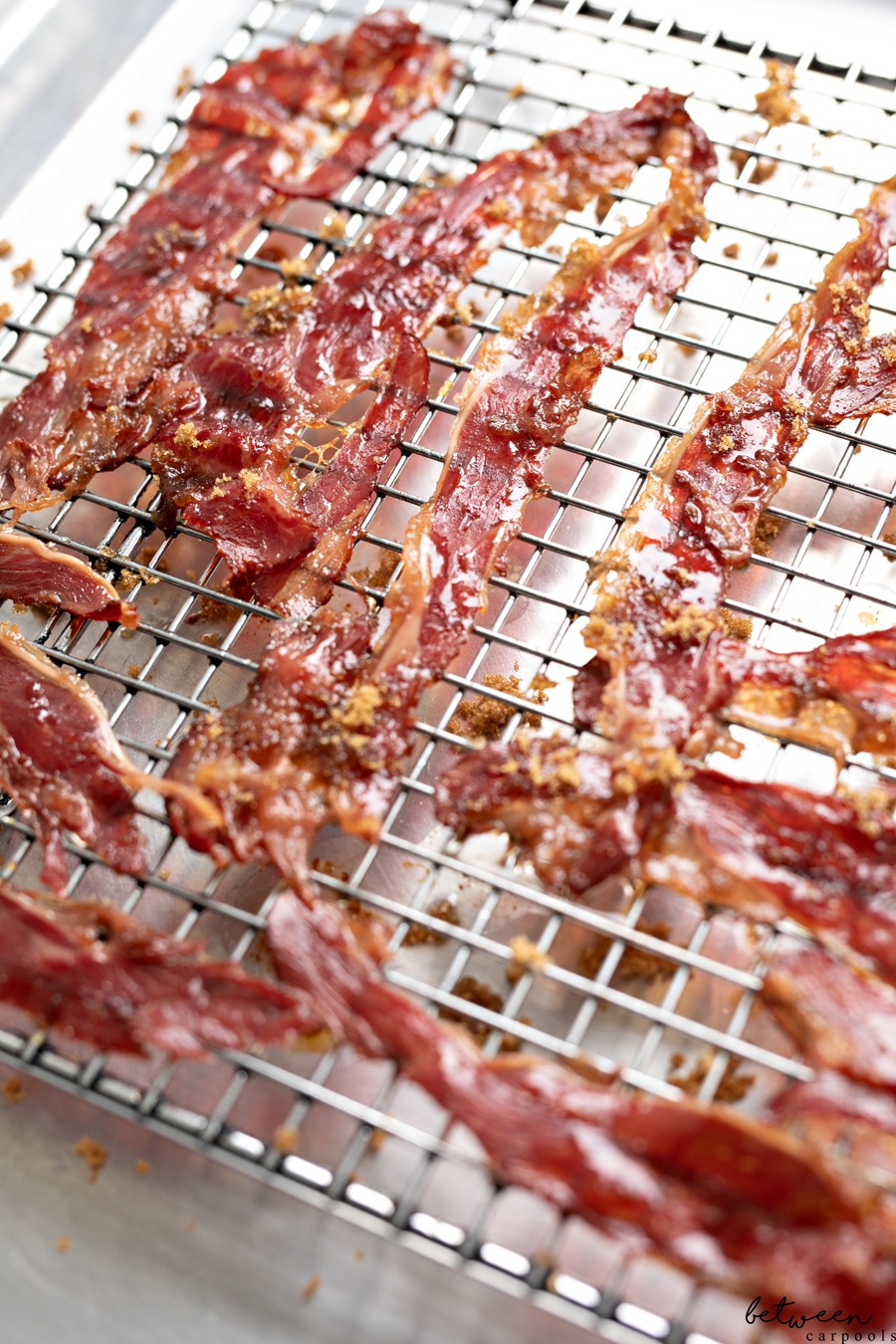 This is why I like to use a cooling rack. A lot of the fat will drip down and, it will render a crispier facon as well.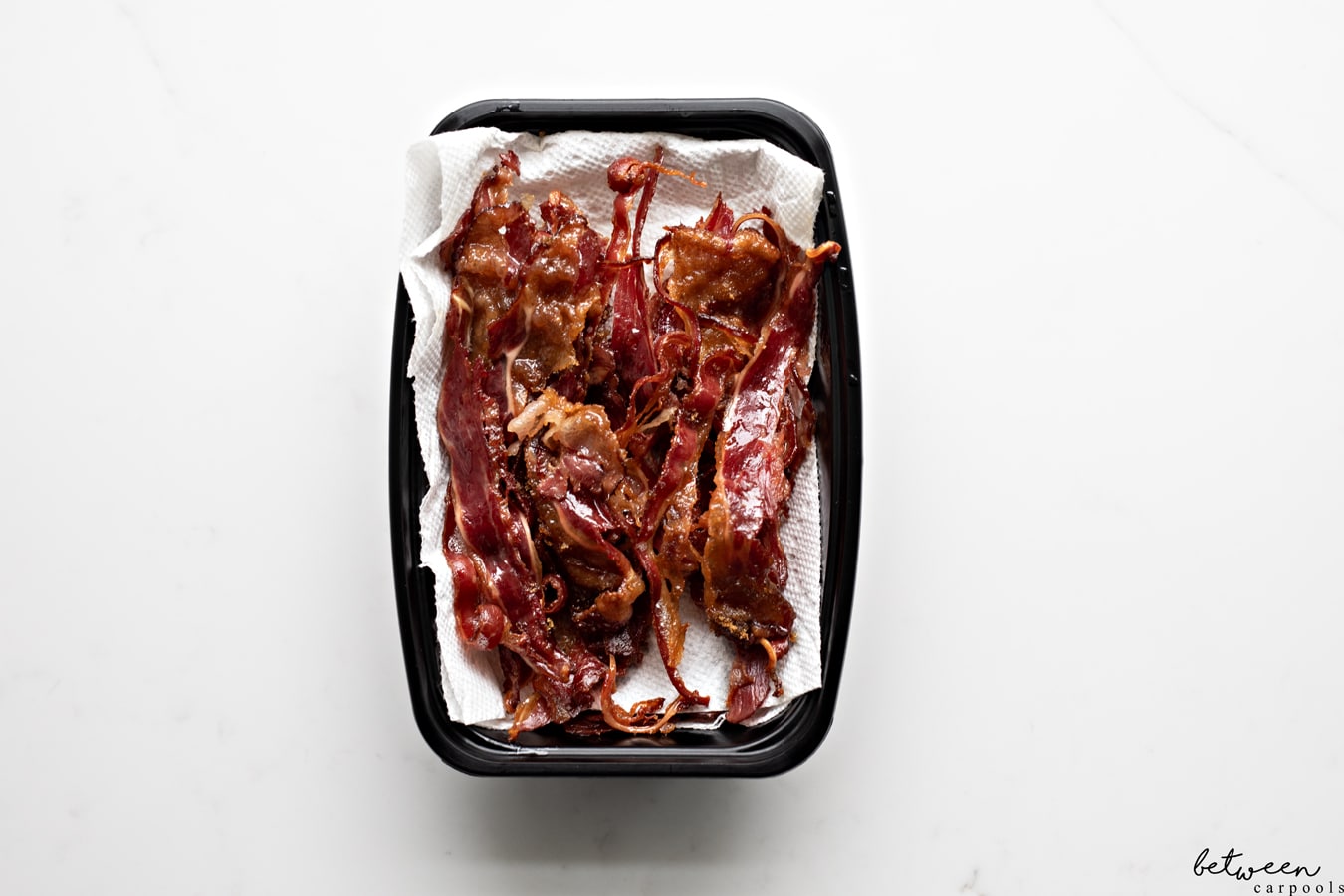 Candied Facon
Ingredients
1 package facon
2 tablespoons dark brown sugar
Instructions
Preheat oven to 350⁰F.
Arrange Facon over a cooling rack (see image) and sprinkle liberally with the brown sugar.
Bake for 8-10 minutes, until crispy and most of the sugar is dissolved. If baking Facon directly on a baking sheet, flip halfway through.
Store in an airtight container, lined with paper towels to absorb moisture, until ready to use.
We used the candied facon in these posts:
Family Style Charcuterie Board