Road trips can be long…unless you make getting there part of the fun.
It's that time of year when we want to get out of town and see something new. And sometimes that involves a long—or very long—car ride. We're here to help you not only survive the drive but maybe even enjoy it! OK, that might be pushing it, but maybe we can get it down to one "are we there yet" per hour.
Chanie Apfelbaum of Busy In Brooklyn was headed out on such a road trip and asked her followers for some of their best advice. We did the same over on our Between Carpools Instagram stories, and these are some of your best tips:
—If you have a membership with AAA, get their TripTiks and their books. Read about each state as you pass through.
—Stop along the way.
Depending on how fast you need to arrive at your destination, plan to stop at local attractions along the way. Many are free or very low-cost, so they don't even have to be added to your trip budget. Like this, your kids have several lights along the horizon, instead of just one at the end of the tunnel.
—If your kids will be watching a movie in the back, get them headphones.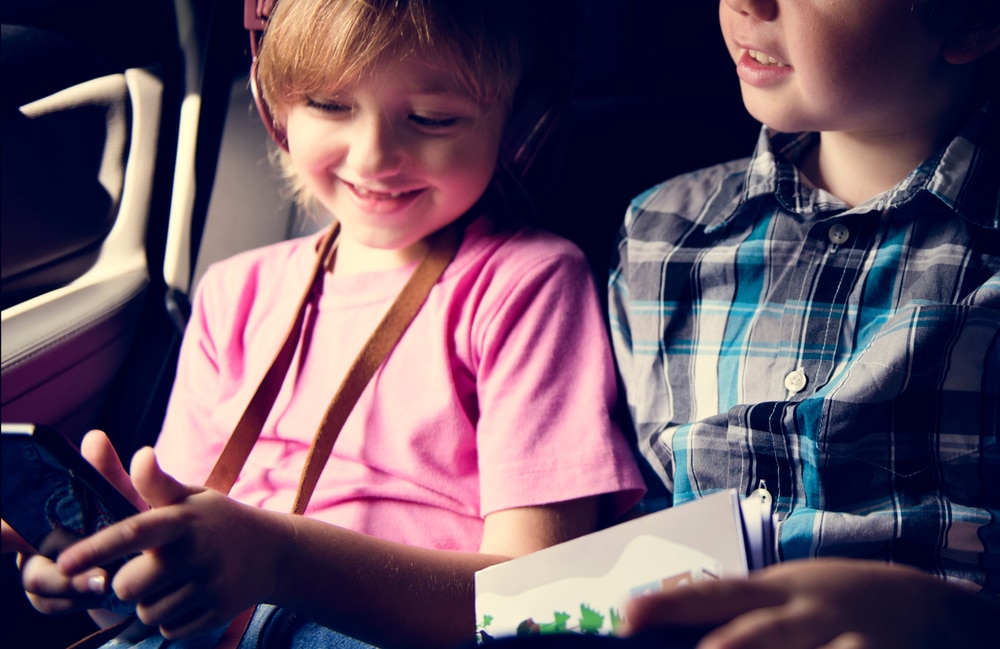 Like that you can listen to your own music or lectures at the same time. Unless they're watching Cars, because Cars is awesome even when you're just listening. To purchase Cars click here. Our recommended kids safe headphones are these. Use this for multiple kids accessing the same audio.
—If you will be staying at hotels along your route, stop at the welcome center of each state so you can pick up the hotel coupons.
—Books on CD can be great for kids who get carsick when reading or watching movies.
—Lots of snacks, of course.
But avoid anything too salty or spicy if you don't want to be making too many bathroom breaks.
—Offer an incentive for each half-hour the kids don't bicker.
It can be a sticker, a quarter, a song download for older kids – choose something that works for your kids and enjoy the peace and quiet.
—Before you leave on your trip, collect a bagful of random little objects from around the house.
Then have each family member pull out an item and come up with a way to connect that item to the trip. Example: a spool of thread is miles and miles long just like the road!
—Pack a small overnight bag with pjs and essentials for a quick rest stop.
No need to pull out all your luggage for a one-night hotel stay or even a highway rest area bedtime prep at night. Or try these disposable travel bags.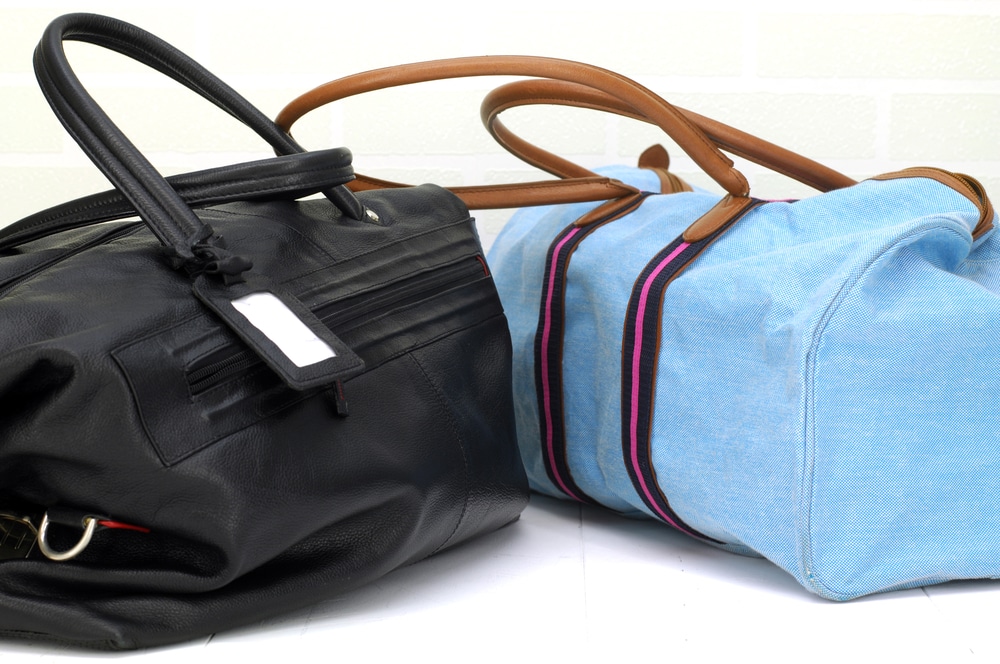 —Print a list of all highway rest stops along your route.
You don't want to see "next rest area in 40 miles" when you have a little one who is desperate. Also, welcome centers have nicer bathrooms. Plan ahead!
—Have each child pack a backpack with toys, snacks, and other diversions for the trip.
And include a bag for trash. Nobody wants to be the passer in the middle.
—If you have the room for it, invest in a
plug-in cooler
.
This is not for drinks. Use it for healthy snacks like yogurt pouches and string cheese, or the necessary sippy cup of milk. Like this you can feel a tiny bit better about the junk you will all be eating for hours on end. Check out this fridge.
—So what about cold drinks?
Put a cooler in the trunk and fill it with frozen drinks. At every rest stop, you can pull out fresh cold drinks without paying inflated prices.
—Games can feel more special if they are specifically road trip themed.
Go beyond the traditional license plate game and check out some of these travel games: Table Topics: Road Trip or Table Topics: for kids, Auto Bingo, Rubberneckers, and many others.