Chanie Appelbaum posted about
these bags
on her road trip from NY to Florida. We think they're brilliant.
Disposables suitcase bags. When do they come in handy?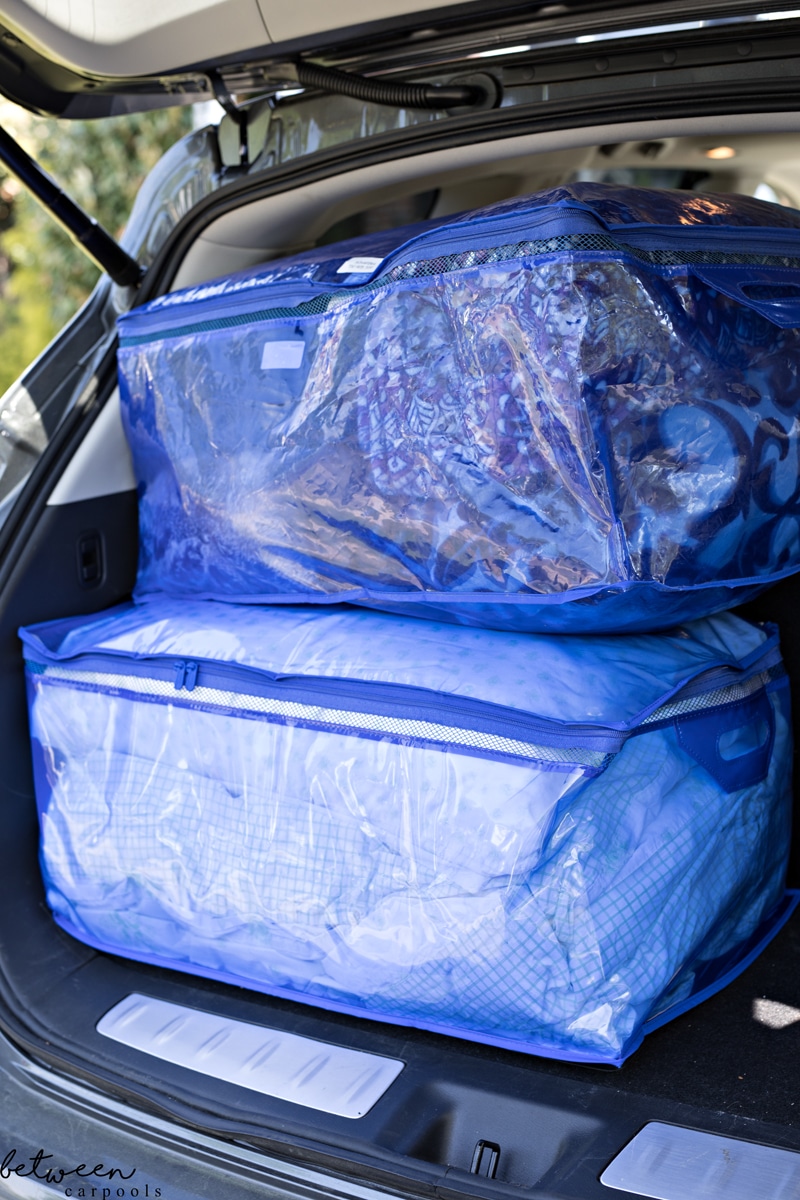 *On road trips over overnights, easily pack bulky thinks like blankets and pillows.
*If you're taking things to the country or a summer house, use them to pack clothing.
*If you're moving to a house that's close by and won't be bringing everything in a truck, they're more practical than boxes.
We also love Space Saver bags.
Simply place your items in and suck out the air to save space. Though they're not recommended for air travel, as they become very dense once the air is sucked out, they're great for packing clothing and blankets compactly for camp.