Yes, There are many. And they are all favorites.
As you may know, this site was founded in August of 2016. One of my first posts on Between Carpools was entitled "5 things I picked up in Target (and how they totally changed my life forever. Seriously.)" Looking back at that post (sorry, no link, we chose to delete it and write a fresher, newer, much better one) I had to smile. Nothing has changed. I still use all those 5 Target products and yet, everything has changed. Who wrote that post? I sound so different today. And also, ONLY 5 amazing products at Target?? Nu uh. There is so much more.
Another difference that speaks of different times is the opening image: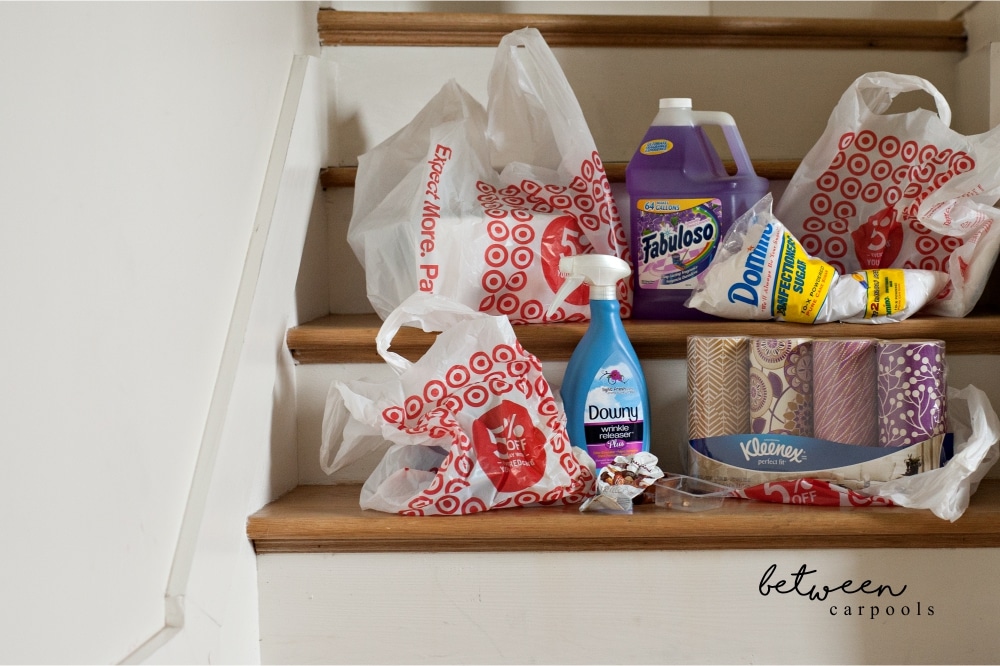 This was the original opening image from 2016. Yup, those bags are gone.
But let's look at the good stuff, the things that take us to Target.
The dark brown sugar and confectioners sugar bags: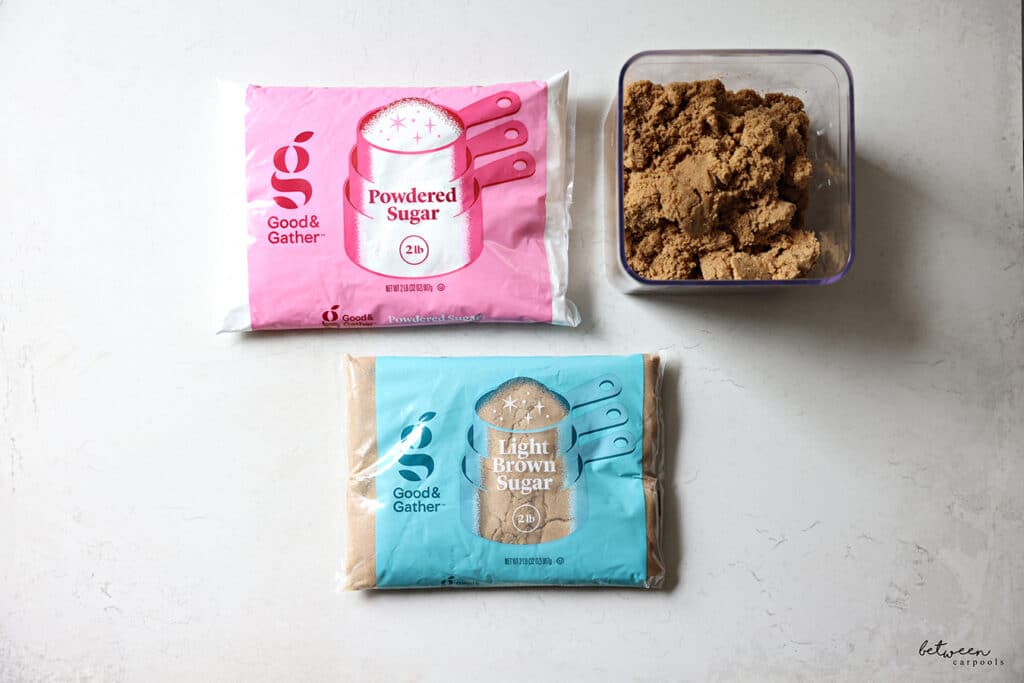 Always a pleasure to refill our Oxo containers with these. So much cheaper and easier than opening a box. And the Good & Gather dark brown sugar or powdered sugar are just as good as Domino's, but a whole dollar cheaper.
Also, read about keeping brown sugar soft here.
Breakfast Essentials: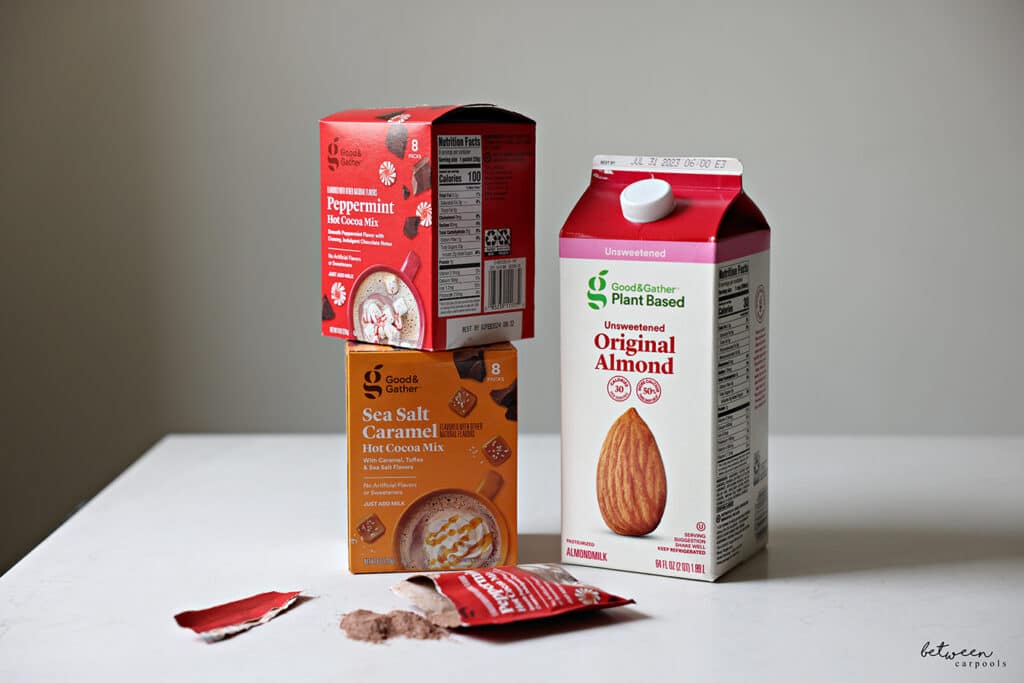 We love these hot cocoa packets! Our kids even packed them to camp. It's not easy finding dairy free cocoa mixes and these are amazing especially the Peppermint Hot Cocoa Mix and the Sea Salt Caramel. A real indulgence.
Also, this almond milk tastes really nice. Tested by our very own lactose intolerant teens.
Time for a snack?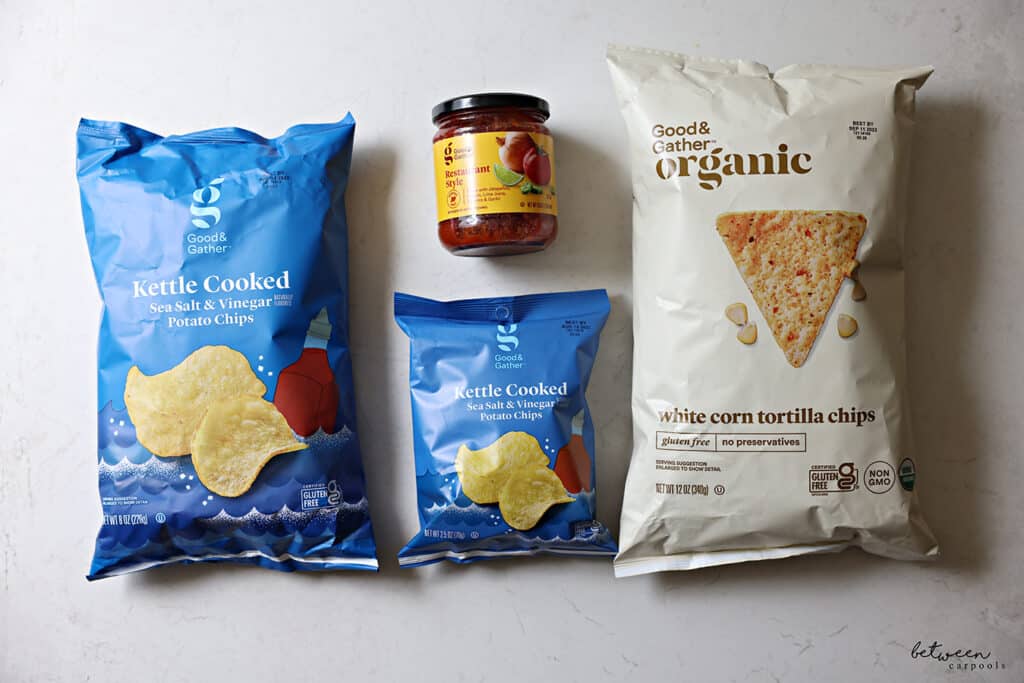 Speaking of Good & Gather, we are rather impressed with many of their products. Specifically their Corn Chips and salsas. Try a few different varieties, we liked them all.
And if your family is into Salt & Vinegar Chips you must try these, also, by Good and Gather. They are perfect. And they also come in small snack size bags, perfect for school.
Acai:
If you have teenagers, you know that the acai bowl trend is here to stay. We love this brand and its versatility. Found in the freezer aisle.
Here are a few ideas on how to use them.
Pantry staples: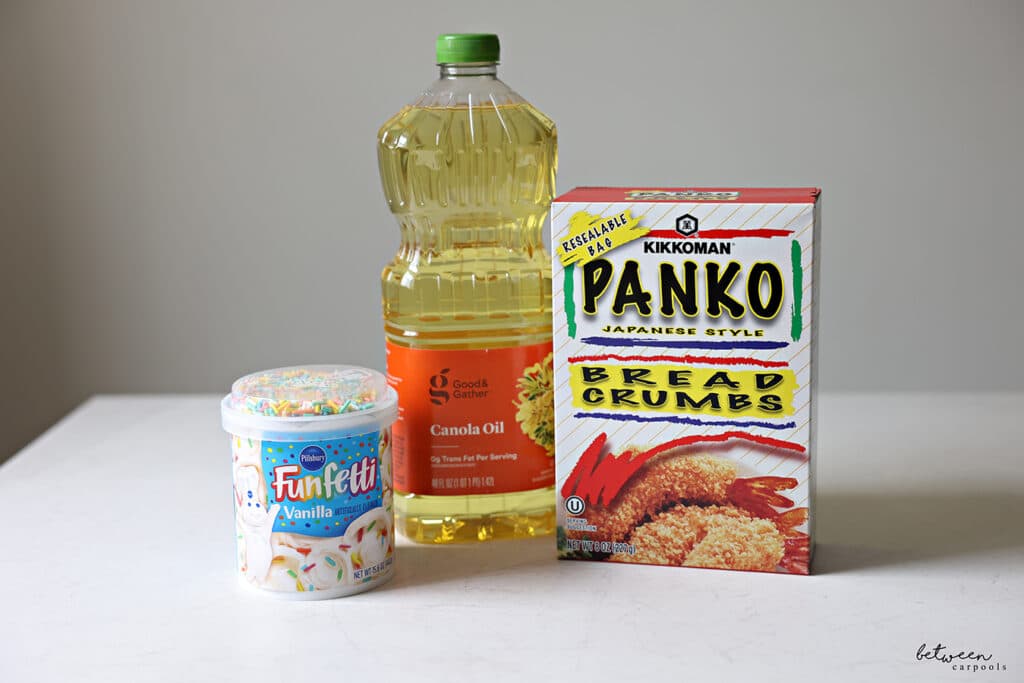 The Good & Gather canola oil is cheaper than other brands and the bottles are a good size, easy to grip. (unlike the Costco oil that is so hard to handle).
Best panko crumbs ever, get them at Target. Cheap and tasty. And, every mom needs to have a tub of frosting in the pantry at all times. Basic mom hack. You never know when a siyum might come up and you will need some cupcakes.
Kitchen stuff: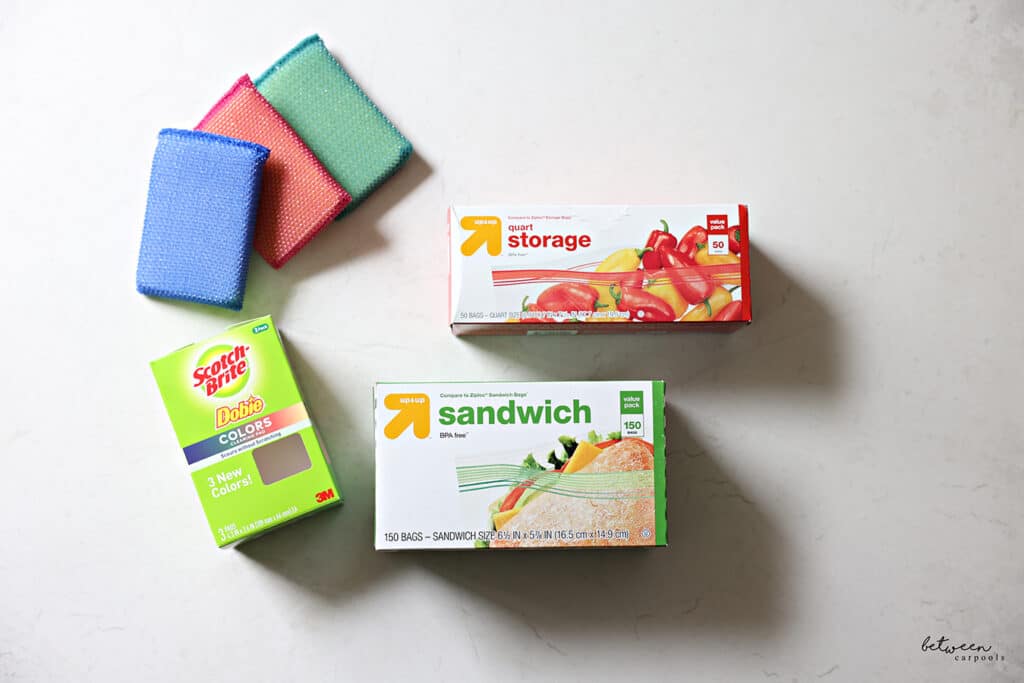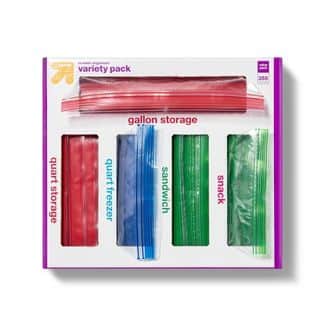 We love the resealable bags by Up & Up (choose your own size) and also this very cool variety pack that simply slides into your kitchen drawer.
How cool is this pack of Scotch Brite sponges, with all the kosher colors? Seems like Target caught up!
Cleaning wipes: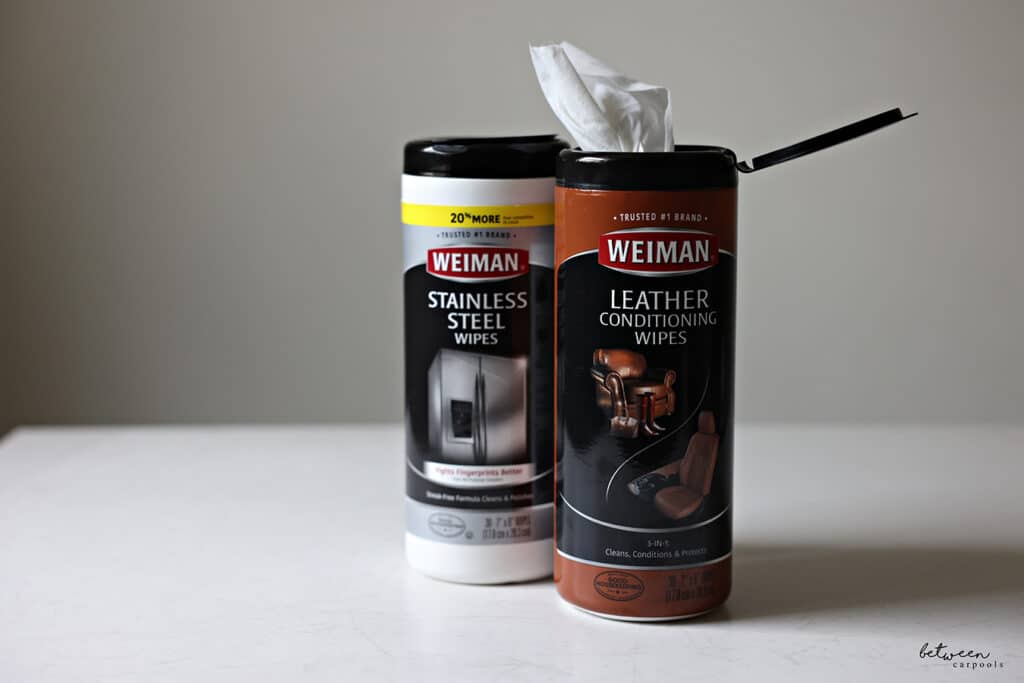 Have stainless steel large appliances? You need these wipes. One wipe goes a long way, I find that I use one for all my ovens and knobs. Buff right after with a soft cloth and it's always perfect. And yes, the wipes are better than the spray, for some reason.
I like to use these wipes on a leather couch or even to wipe leather bound books like bentchers who tend to get dirty with usage.
Cleaning products: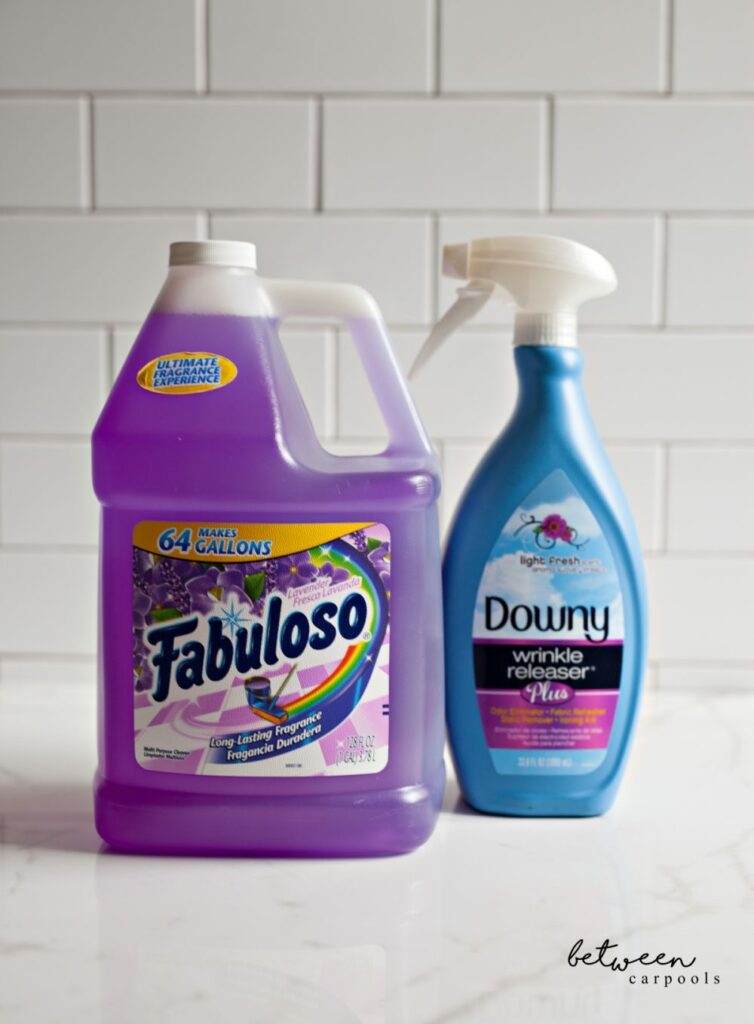 Fabuloso is simply that. Fabulous. Smells amazing and cleans really well. Fabuloso is to be used like Mr. Clean, great on floors, bathrooms and anywhere you need a bit of soap.
Use this wrinkle release spray to freshen up your beds and remove creases caused by, well, sleeping. Keep your freshly ironed linens looking fresh the morning after, and here is how: Spray your sheets with the wrinkle release, "pull" the edges a bit to every corner, and smooth out. Works like magic. Try it on a tablecloth too to remove the fold marks.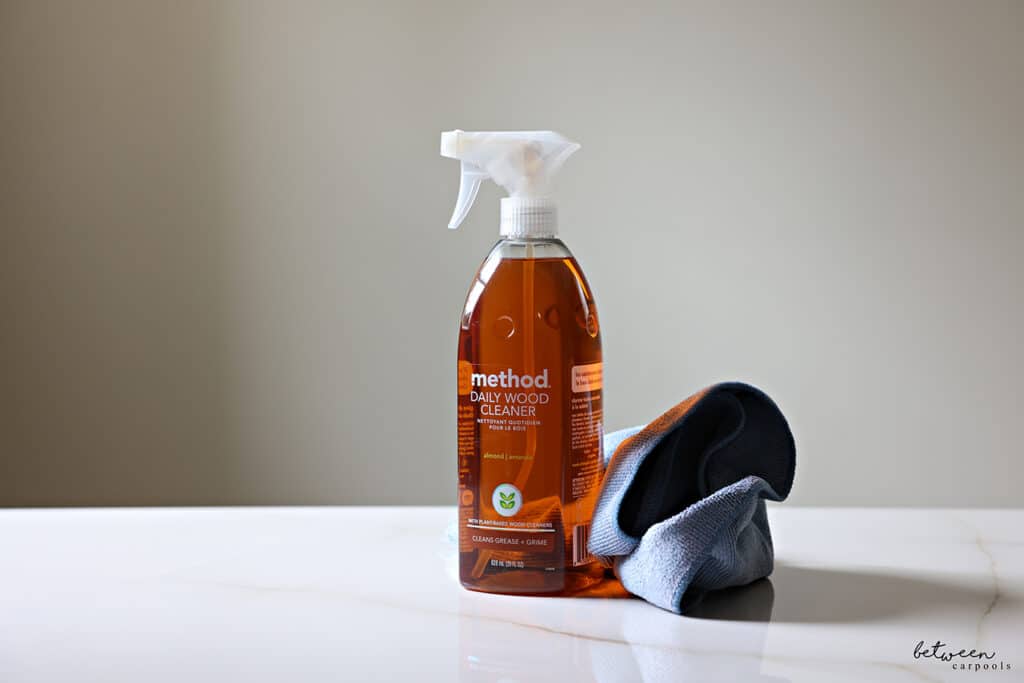 Move over Pledge. There is a new wood cleaner in town and it's so much better. Not to mention, cooler. Method Daily Wood Cleaner smells amazing and cleans even better.
Back to school supplies: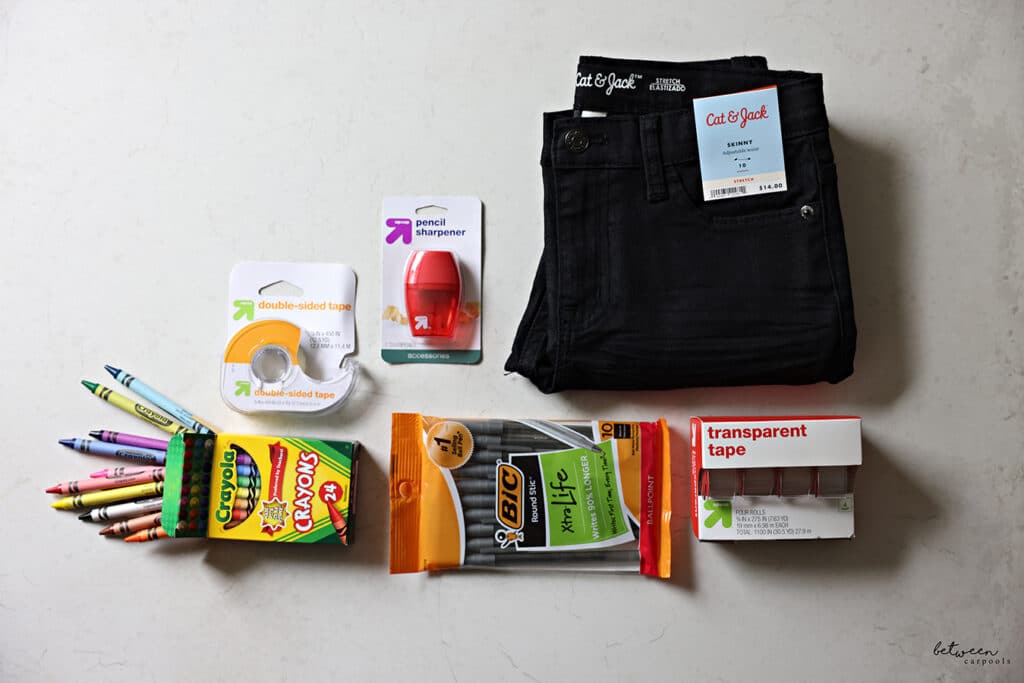 You will save across the board when opting for Up & Up products. And they are all just as good. From transparent tape in bulk or double sided tape to pencil sharpeners that just do the job. At $0.65 you just cannot beat these prices.
Every home needs loads of Bic pens because, like socks, they just mysteriously disappear. And crayons, at the best prices, once again.
And, the best kept secret: boys pants that are durable as jeans (because, they are jeans) but dont look like jeans. And comfy too. Even my most sensory kid likes them. Find Cat & Jack Boys' Stretch Skinny Fit Jeans in Black Wash color, over here.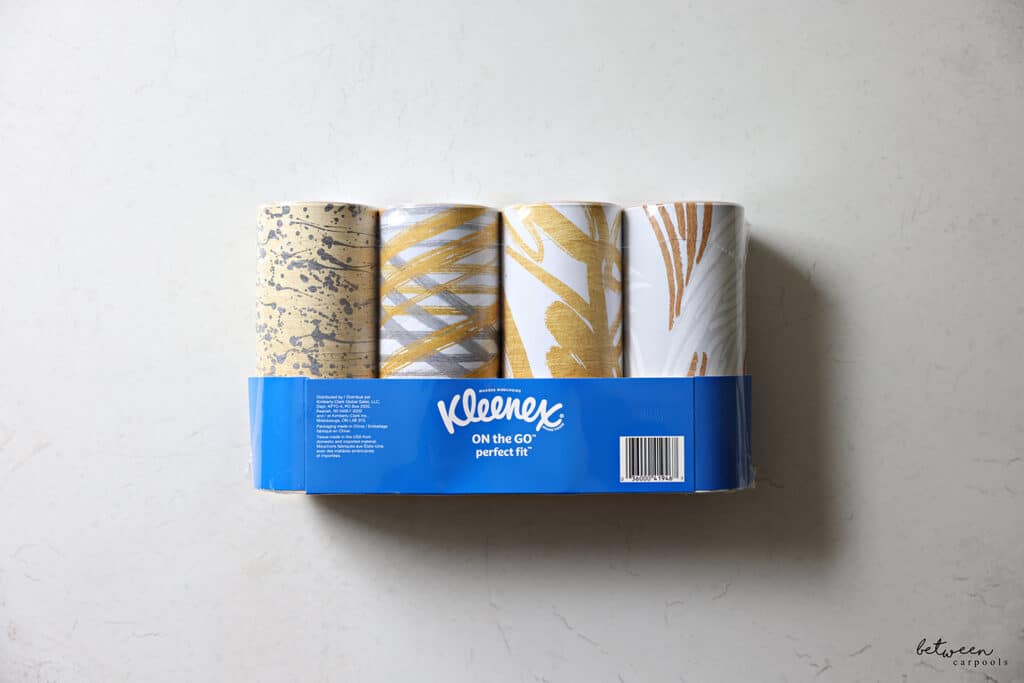 Another back to school favorite are these tissues which are made for car cup holders (I think?)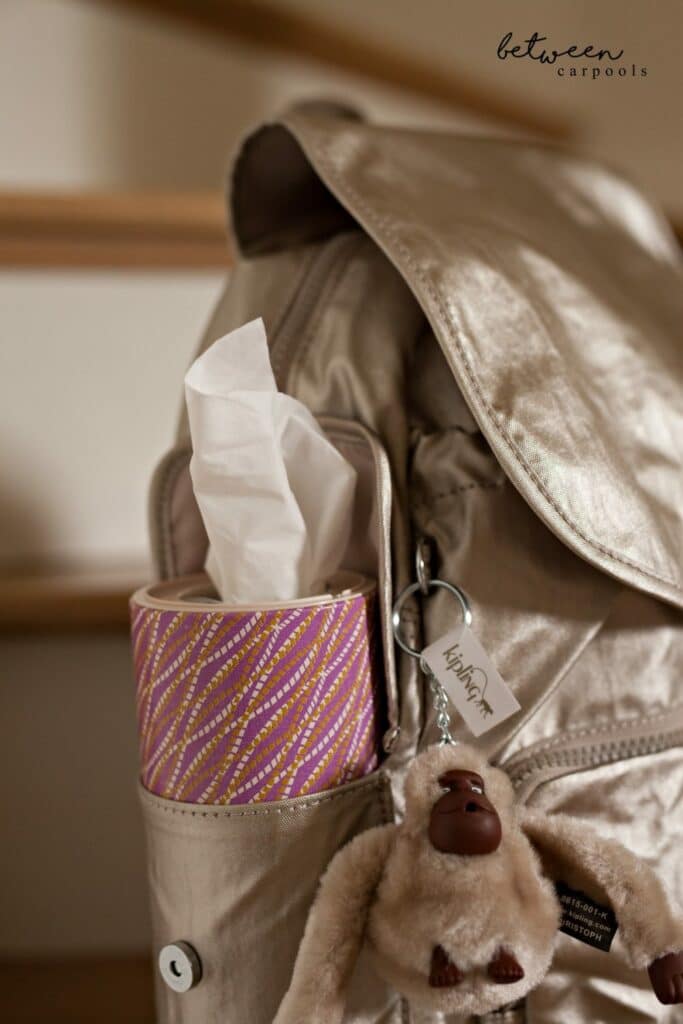 but happen to fit perfectly in the side pockets of briefcases (see image) 
Wrapping paper: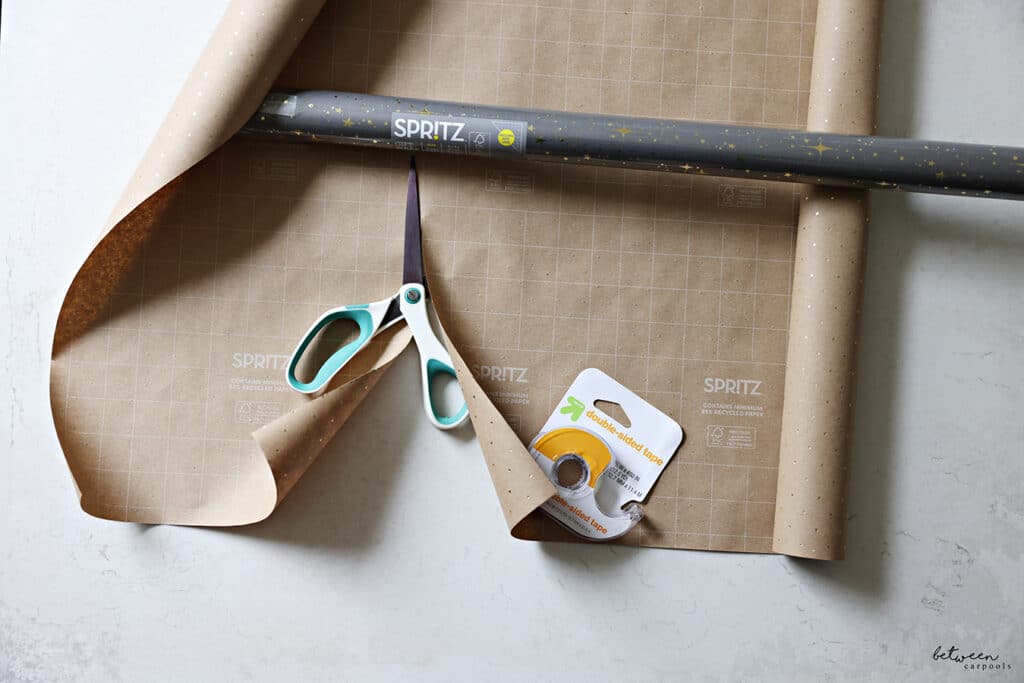 We love all Spritz products (think birthday parties etc) but, the wrapping paper, simply takes the cake (pun intended? possibly).
Not only do they have the cutest prints, but get this: this wrapping paper has grid lines on the inside which helps people like me cut a straight line without breaking a sweat. It's amazing.
Personal hygiene: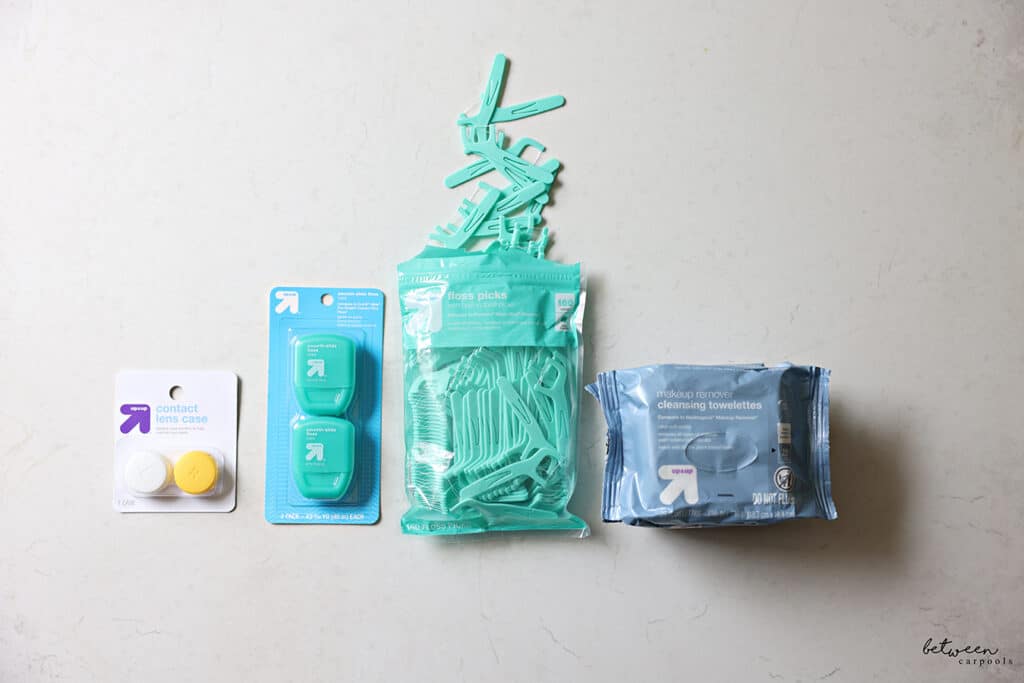 Once again, Up & Up proves itself worthy of competitor brands, cheaper and just as good.
We love the lens cases, which come in different colors so that kids know which ones belong to them. Traditional floss and floss picks, and makeup removing face cleansing towelettes. Big savings, in the long run. We compared prices, and couldn't believe the difference.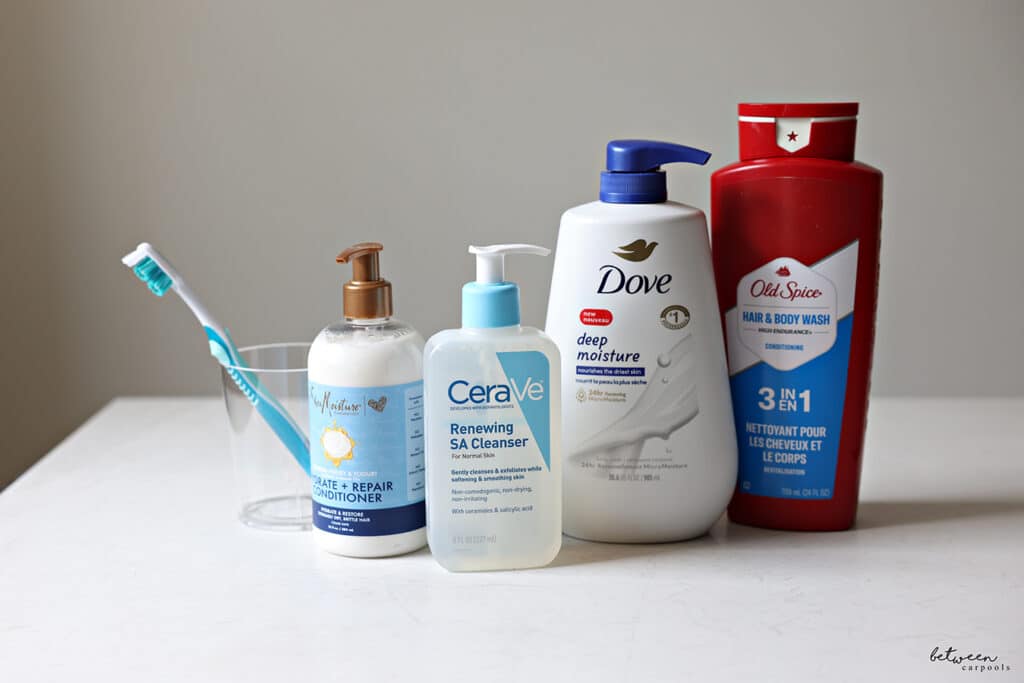 From left to right:
This plastic tumbler costs $1. It's the perfect addition to your bathroom for drinking water or holding toothbrushes. Its cheap enough to toss and get a new one when it gets icky.
We love the Shea Moisture Hair Care line, it's amazing for curly hair.
Cerave facial cleansers (pick what works best for you) are what our teens prefer for washing their face, as well as Dove shower wash and Old Spice 3 in 1 (for the boyz!). These bottles are great for camps or dorms, when you don't want to deal with slimy bars of soap.
Last but not least, we are absolutely in love with Native body wash. Besides smelling really nice, they look pretty on the shelf too. And that's equally important, you know I am right.
As for the men, you must try Goodfellow body wash. They smell amazing, look pretty and if you don't tell anyone I will share a secret, the Sea Salt & Moss one is delicious and I have been using it too.
FOR EXCLUSIVE CONTENT AND A PEEK BEHIND THE SCENES, MAKE SURE TO JOIN OUR WHATSAPP STATUS HERE. JOIN OUR WHATSAPP GROUP AND WE'LL LET YOU KNOW WHEN A NEW POST IS UP!