Do certain spots in your home need a little lift? Freshen up in these four inexpensive ways.
Is your house looking for a quick pick-me-up? A little burst of cheer in the middle of a long winter?
Sometimes all it takes is a small purchase to make a big difference. The following four items have recently been replaced in at least one of the Between Carpools households and the difference was immediately refreshing.
Do you have the same doormat at your front door for a couple of years? You know how it's looking worn out in the middle? Maybe even crumbling a bit?  Maybe it's time to swap it out for a new classic one.


I like this cheerful one for a side entrance that your kids use every day.

And what about those hand towels in your powder room? Are they looking a little tired and – dare we say it – dingy?


This jacquard weave towel is available in many colors to suit any decor.


This marble textured towel would look great in just about any bathroom.
After using solid white, spa textured shower curtains for years, I decided on a whim to change it up with a bit of color.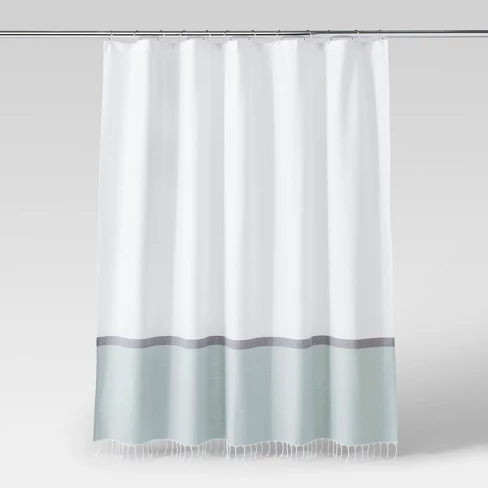 No need to go crazy – a green colorblock on this curtain adds a lot to a bathroom.

Or go a bit bolder with these dark blue circles.
So, when was the last time you changed your ironing board cover? Do it now!


Something fun for a not-so-fun chore or something simple and neat


– just make sure you get the size right!
Go ahead – make that under $40 splurge and you'll find yourself wondering why you didn't do it sooner!