Rice Krispies Chicken: Kid-friendly, quick to prepare, and delish…what more could you ask for?
I can't thank my cousin enough for this recipe! Easy, delicious, and goes down easy for the kids! It's perfect for supper, perfect for guests, and perfect for Shabbos.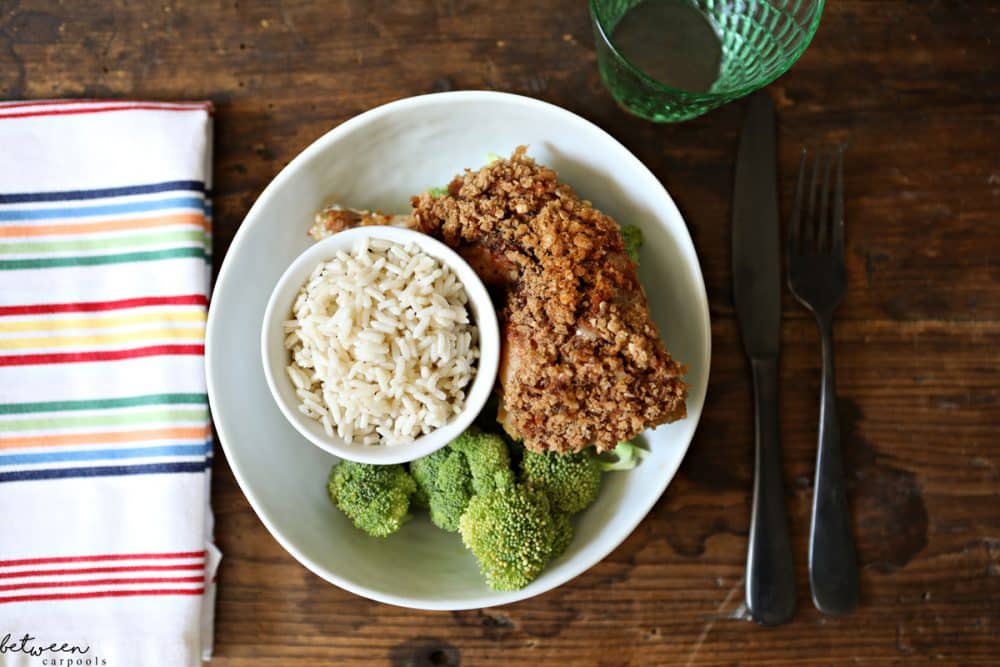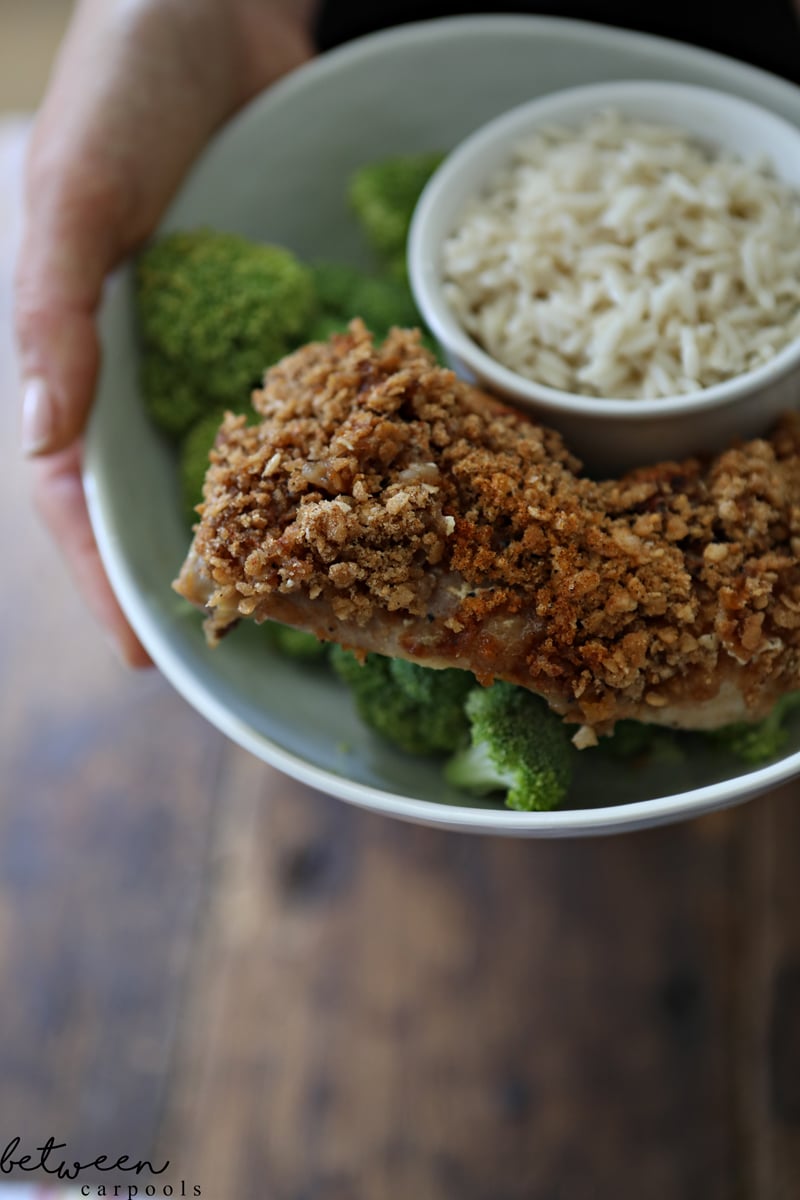 Rice Krispie Chicken Thighs
Ingredients
4 pieces skinless bone-in chicken thighs
1-2 tablespoons mayonnaise
1 teaspoon paprika
1 teaspoon garlic
1 teaspoon kosher salt
½ teaspoon black pepper
4 cups Rice Krispies
Instructions
Preheat oven to 350ºF.
Place chicken in a 9- x 13-inch baking pan. Spread mayonnaise on chicken and sprinkle with half of the spices.
Combine Rice Krispies with the remaining spices. Top chicken with Rice Krispies mixture (toss Rice Krispies before adding to the chicken because the spices have a tendency to settle at the bottom), covering all surfaces. Pat Rice Krispies down gently.
Cover well and bake for 1 ½ hours. Uncover and bake for an additional 30 minutes.