These activities, which use at-home items you already have on hand, are perfect.
For more great summer activities for the little ones, also see this post on 9 Easy Outdoor Activities for the Littles.
Is your toddler clingy? Don't think they'll make it from nap time to dinner to bedtime? Inspired by @busytoddler – I decided to try and share some of her exciting and easy to do activities. They are so easy to set up and are perfect for when you need some time while you put up dinner…or just catch a little breather for yourself.
I love that all of these activities can all be done inside a bin. It contains the mess and is easy to clean up afterwards. It also allows for you to keep an eye on them right on your kitchen table if you'd like. But it works great for outdoors too!
Here are some ideas: and remember to check out our similar post on kinetic sand.
"Save the Toys."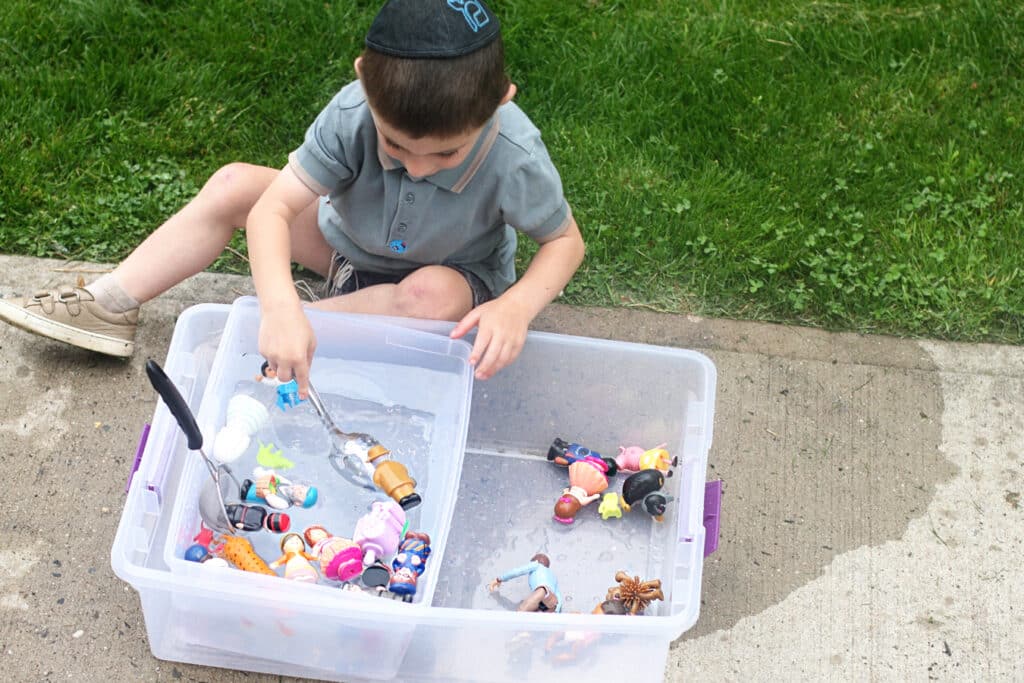 Put your child's plastic toys into a bin of water. Have them transfer – "rescue" their toys with a slotted spoon or any other kitchen utensil you have handy.
"Car Wash!"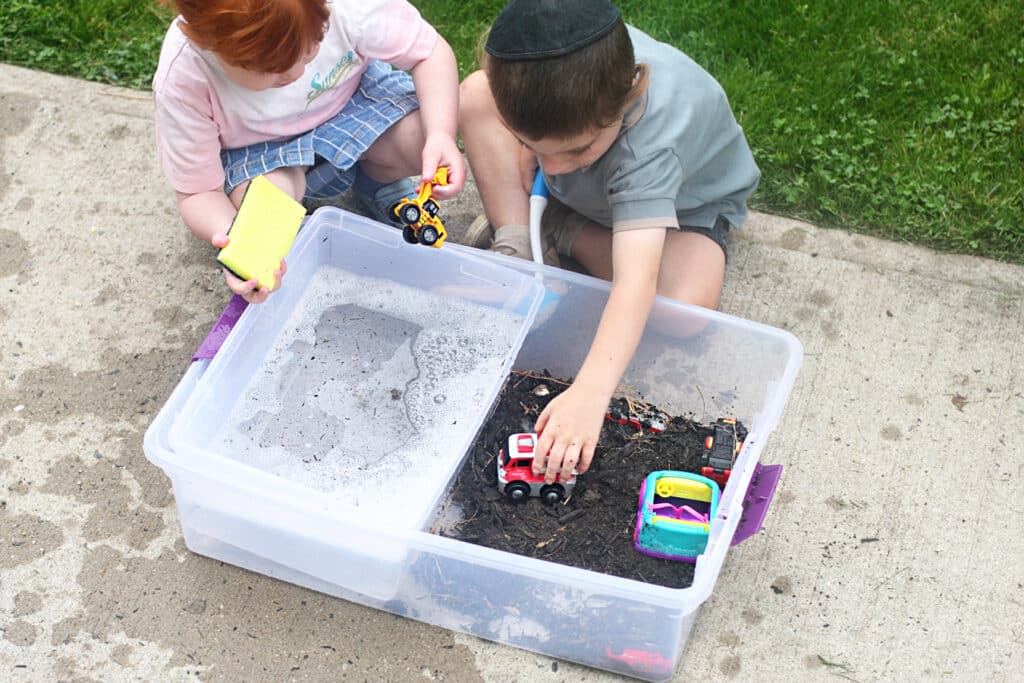 The kids loved this. Fill a bin with water and dish soap for the bubbly effect. Fill the larger bin with some mulch or sand from outdoors. Place toy cars into the mud and hand them some cleaning brushes and sponges. They love dunking the dirty toys into the soap and scrubbing them clean!
"Fizzy Painting."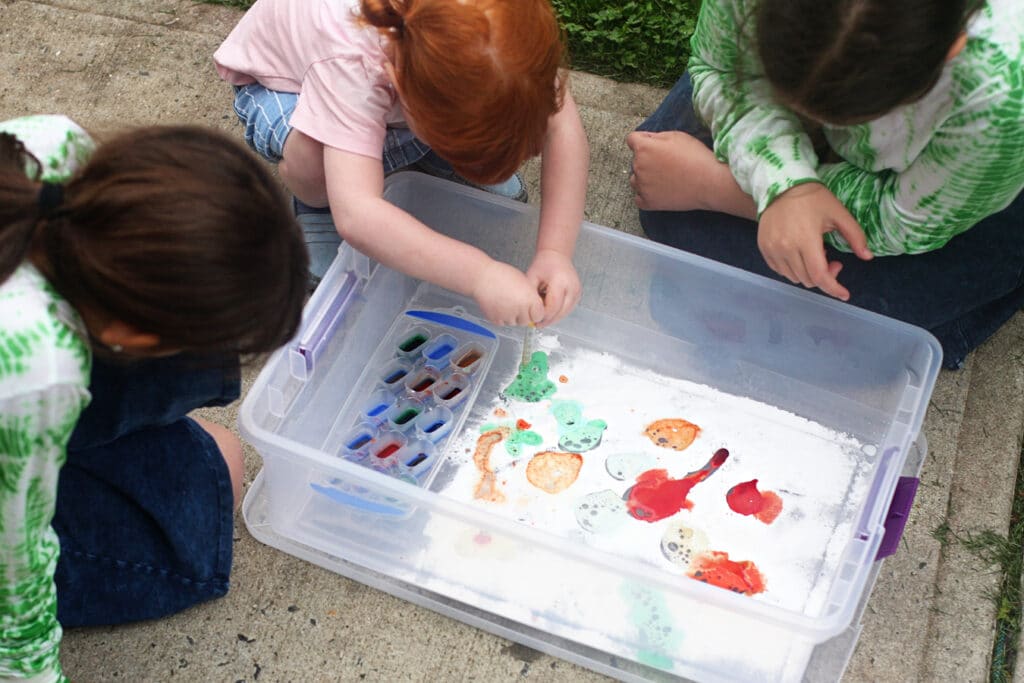 This one is a bit more involved but keeps the kids extra busy! Fill a bin with baking soda. Fill an ice tray with vinegar and add some food coloring drops. Then use a medicine dropper and see what happens when you drop the vinegar into the baking soda.
"Pouring Station!"
Fill a large bin with lots of different household or toy cups. Fill one large one (preferably with a spout if you have) with water and watch how your toddler enjoys pouring water from one cup into all the small cups! For added fun: put little drops of food coloring into the empty cups…so as they pour the water becomes colorful!
Enjoy the break while it lasts!