The tomatoes you planted are growing like crazy and you need some fresh ways to serve them. We've got a super-easy salad you're going to love!
This salad is a favorite in my house, but it really shines in summer when the tomatoes are full of flavor. And it's super easy to throw together for any meal of the day. No need to even measure your ingredients!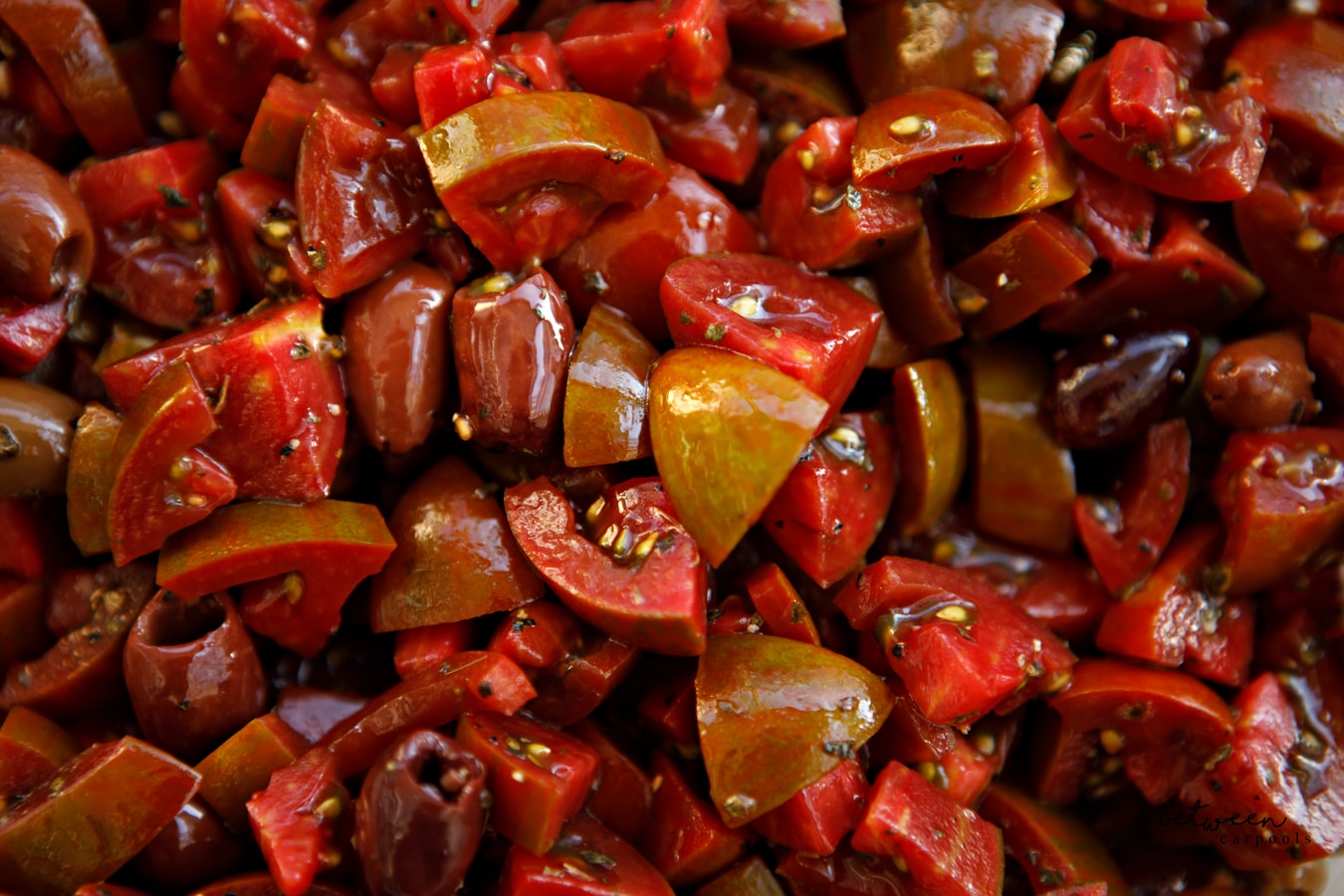 Tomato Olive Salad
Ingredients
Tomatoes, diced
Olives (any type - sliced or leave them whole if they're small)
Extra virgin olive oil
Balsamic vinegar
Kosher salt
Black pepper
Oregano or basil, fresh or dried
Feta cheese (optional)
Instructions
Combine tomatoes and olives in a bowl.
Drizzle with olive oil and add a splash of balsamic vinegar.
Season with salt, pepper and herbs to taste.
If you will be adding feta cheese, you may not need any salt. Toss and enjoy!