Upgrade your simple roast chicken. Great flavor and ease make this spatchcock chicken a winning dinner.
I grew up eating chicken on the bone that was cooked with the classic paprika, garlic, onion powder rub and baked in the broiler. My mother would serve it with a side of brown rice, some green vegetables, and/or sweet potatoes. I love the simplicity of rubbing a chicken with a quick rub and throwing it in the oven. No babysitter, or patchka! This spatchcock chicken is the same in its simplicity and no-hassle beauty!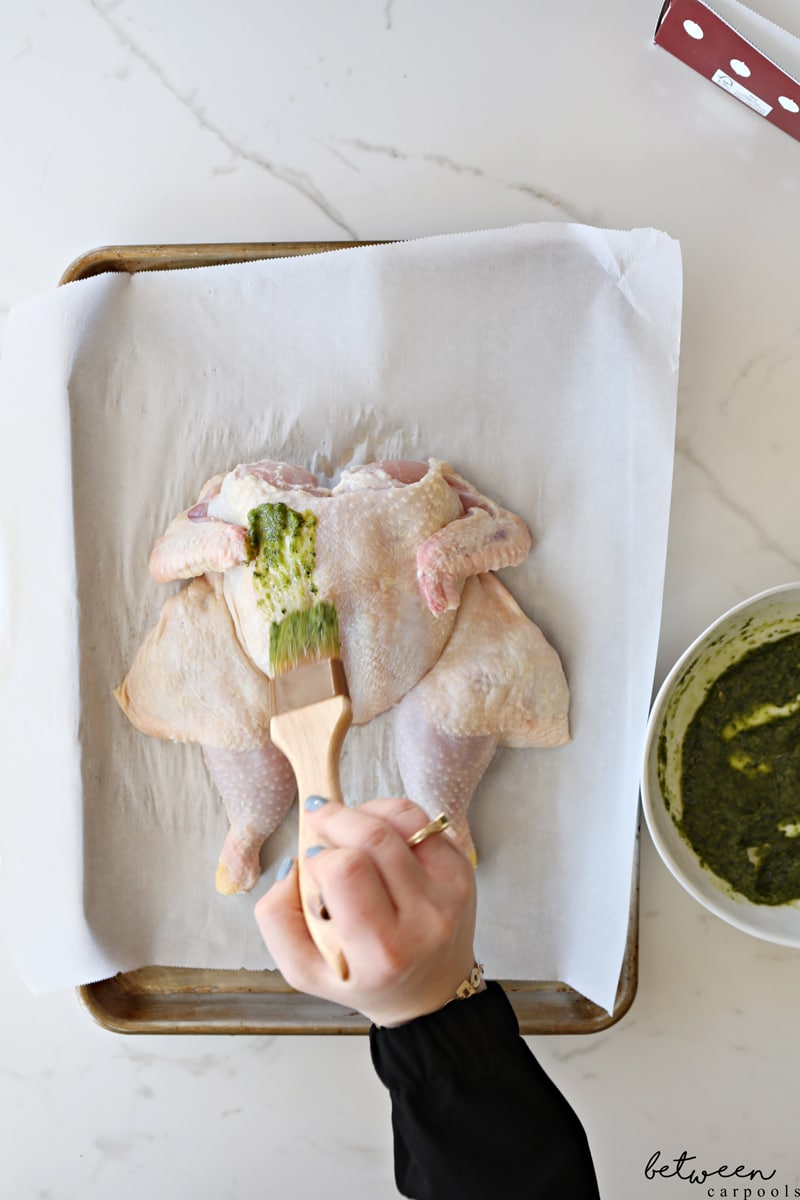 The best part about it is that juicy heavenly taste it gets from cooking the entire chicken together.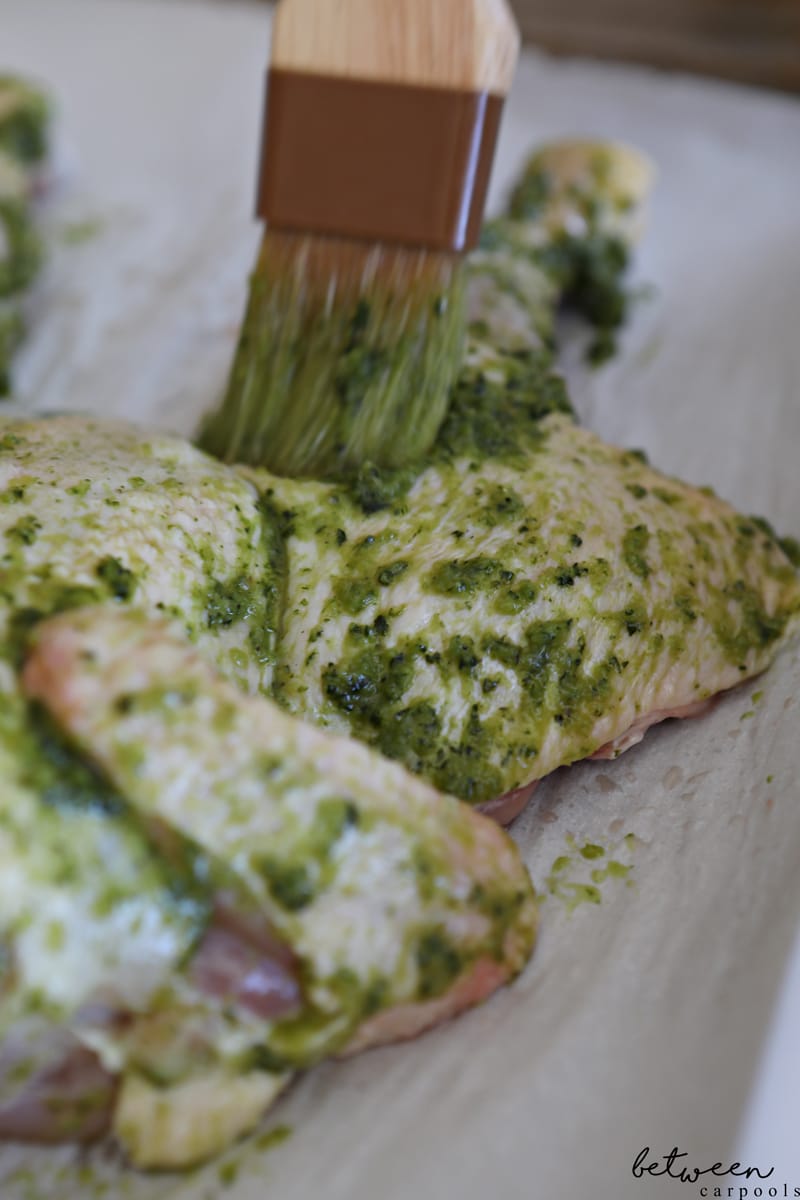 Spatchcock Pesto Chicken
Instructions
Preheat oven to 375ºF.
With chicken scissors or a sharp boning knife, cut out the back bone of the chicken. Turn chicken over and lay flat, skin side up. With the palm of your hand, push down to break the breast bone so the chicken can lay completely flat.
Smother chicken with pesto paste. Place chicken skin side up on a baking sheet and bake for about 45 minute, or until skin is completely crispy and juices run clear when poked with fork.