There is. And your kids will never need your scissor or your teeth again when it's time for freeze pops.
Freeze pops are summer's most economical refresher. They're the treat our kids enjoy at the end of each camp day, and almost every freezer has a box ready to go.
If you overlook the food coloring and sugar for a few moments, they're also practical, with a plastic sleeve there's less drips. (Victoria freezes hers on Friday and defrosts them after the weekend so the kids aren't taking ices all day all week).
But that plastic sleeve can also be a little annoying if you're constantly hearing, "Mom, can you open this???"
There's a solution: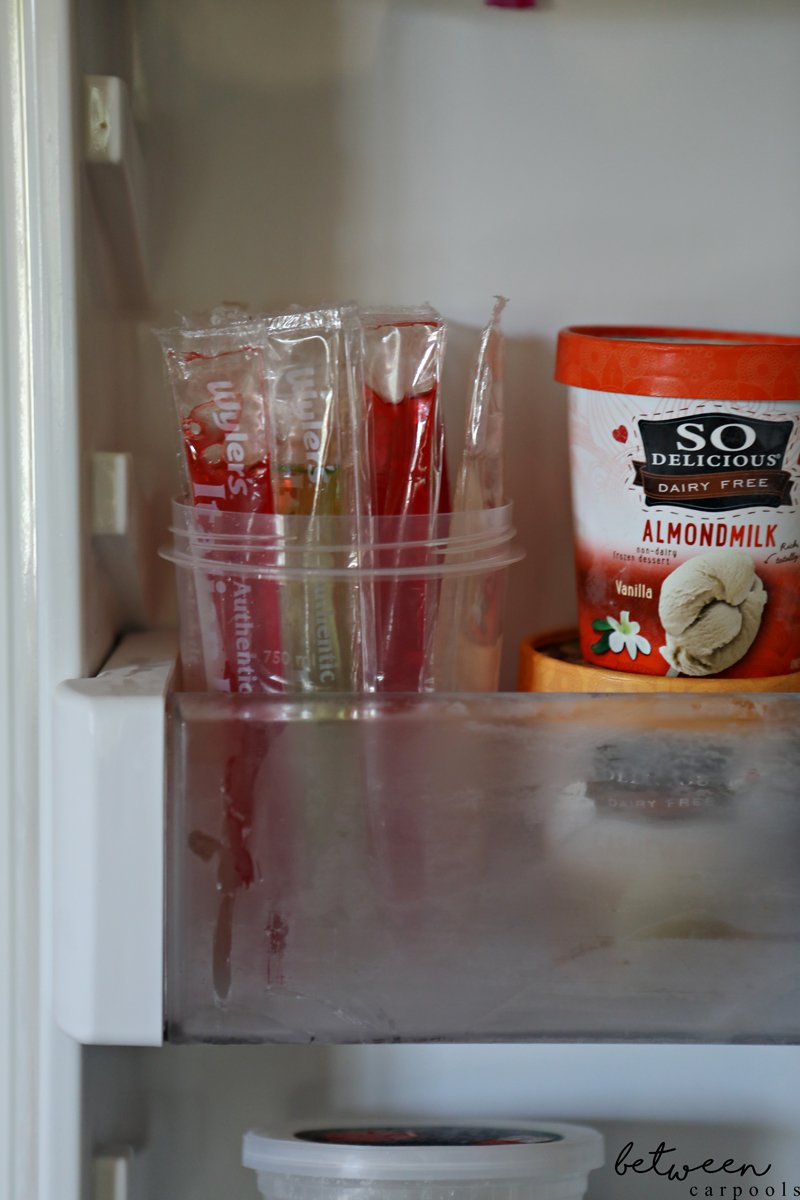 Place your unfrozen freeze pops upright in a 2 pound container. This way, there will be space at the top when they freeze (so there's no drips when opening later).
Once they're frozen, snip the tops.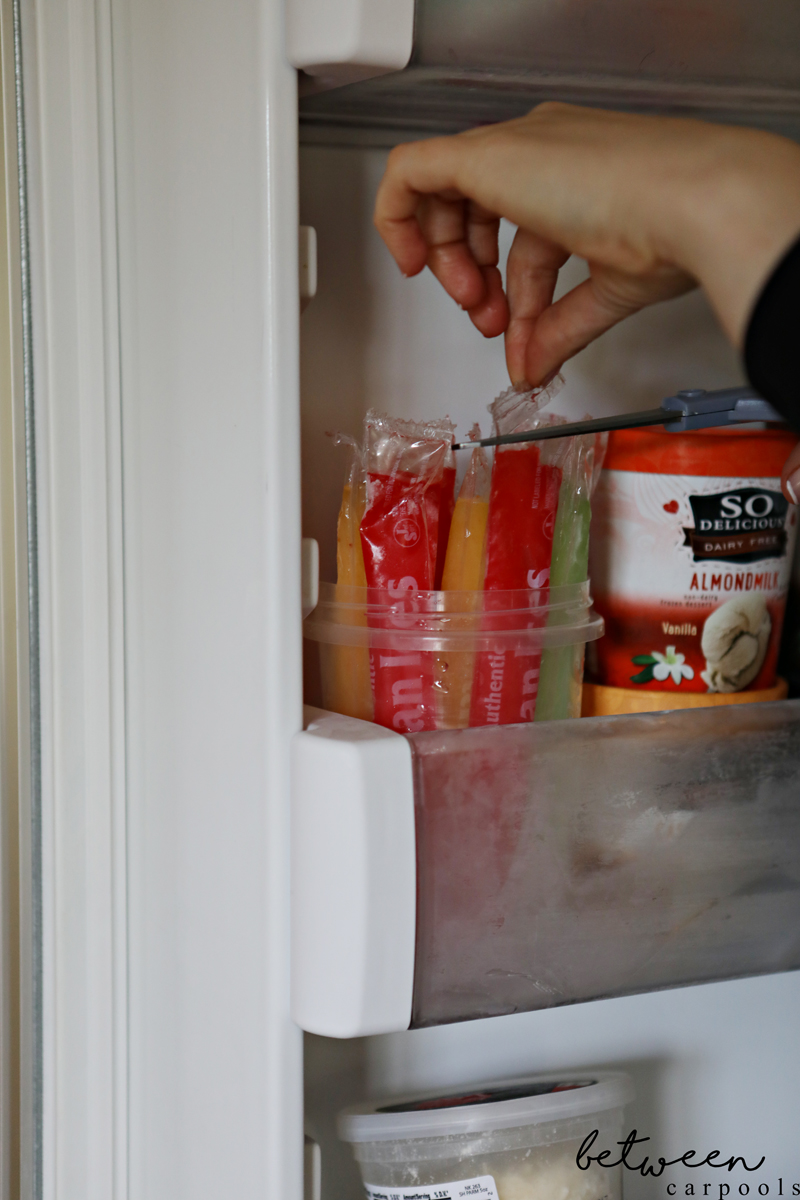 Now kids can take a freeze pop and they never have to bother mom.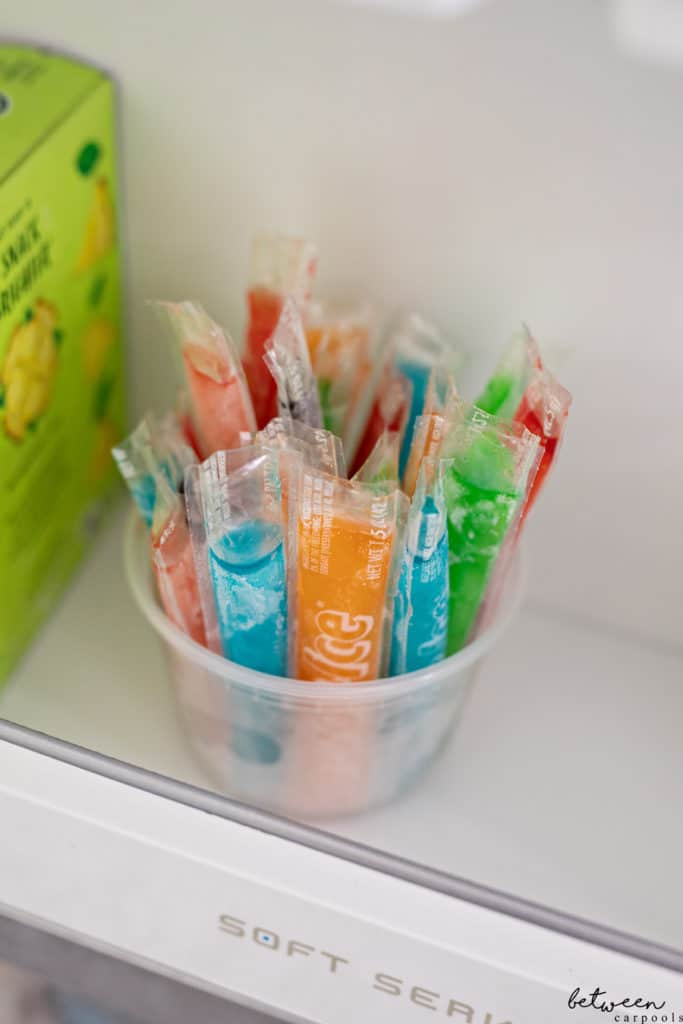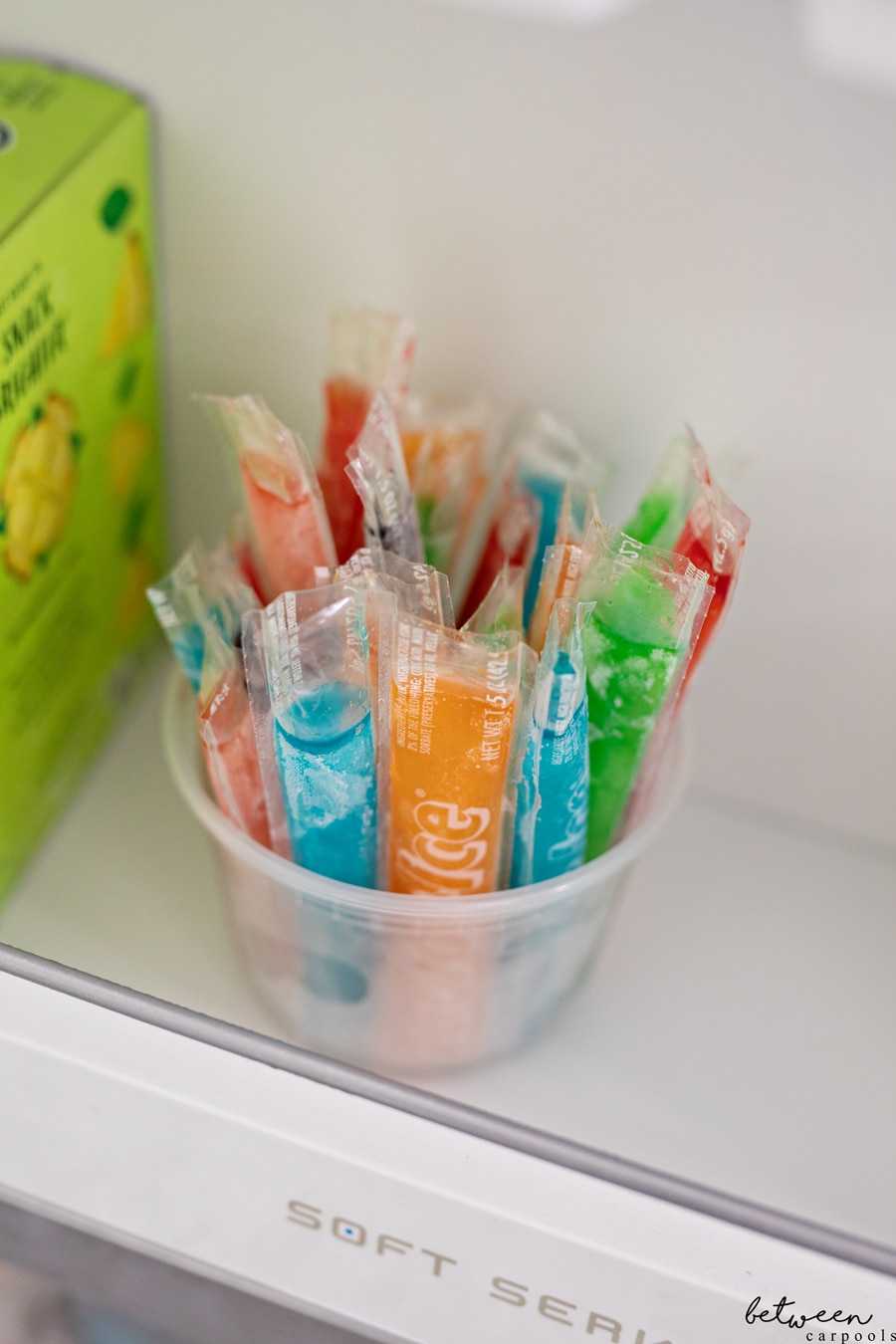 Want to serve mini freeze pops? We've got a mini freeze hack for you!
Want to make your own ices? Click here.