Are you always second-guessing yourself when setting that table?
Yes, most of you do not need this post. But we're here to help everyone, that newlywed included. And so, here's a super quick tutorial on how to set a table.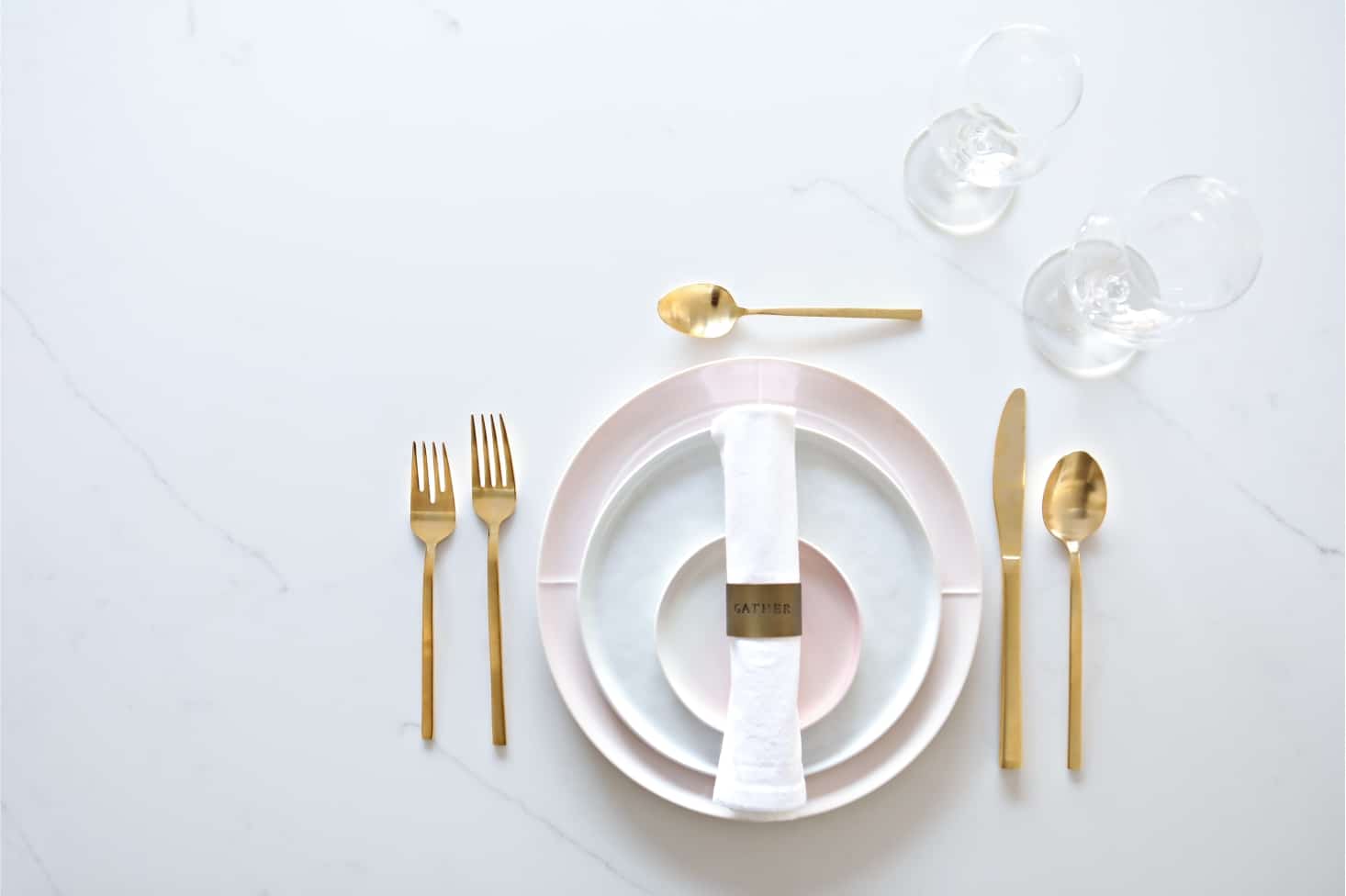 That pretty much says it all, right? Take note of the locations of the dinner fork, salad fork (or for your fish first course on Shabbos), the knife, and the spoon. Of course, you might not need all this cutlery for each meal. If the napkin is not going on the plate, it belongs beneath the forks.
What's that spoon at the top? It's officially for dessert or coffee/tea. But we know it's not so practical to have dessert spoons out when there's also kids at the table because the spoon won't make it to dessert and then you'll just need to take out more spoons (so save that one for those rare elegant adults-only meals).
Your goblet at the top will be for water and the other for wine (if you're fancy and having both red wine and white wine at this meal, then the white wine glass will be lower down next to the red). Of course, you can use a glass in place of the water goblet as well.
There it is. A properly set table. Now why does it matter? Who knows!
Need Simcha Table Setting Ideas? She's Got a Few