Yep. If you're making challah, I bet you're going to make this garlic challah too. Were we right?
Warning: this pretty garlic challah may upstage all the fancier dishes you're planning to serve.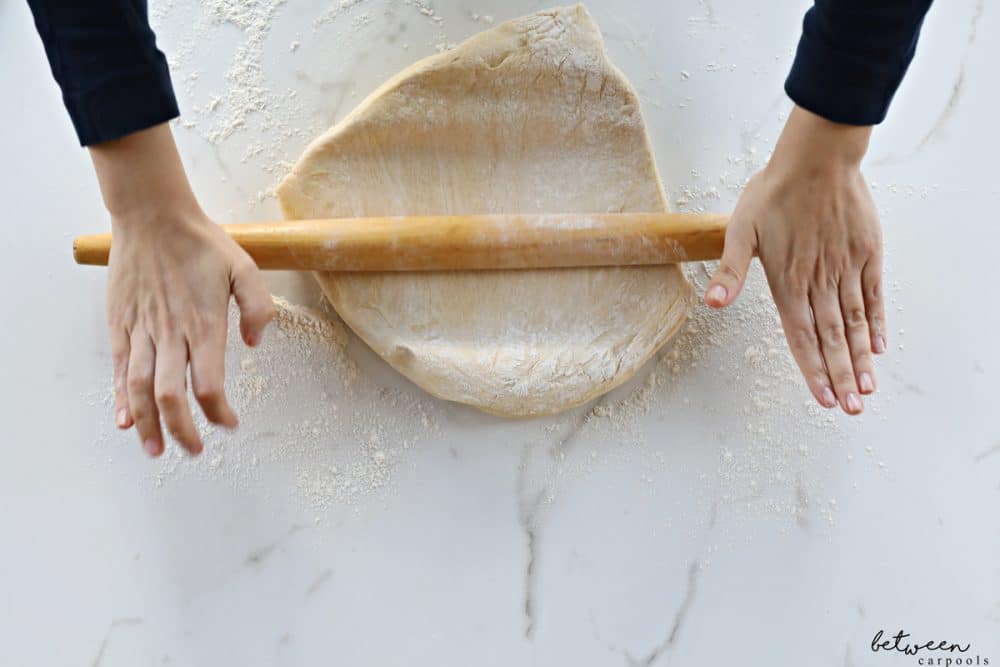 Start by rolling your challah into a rectangle.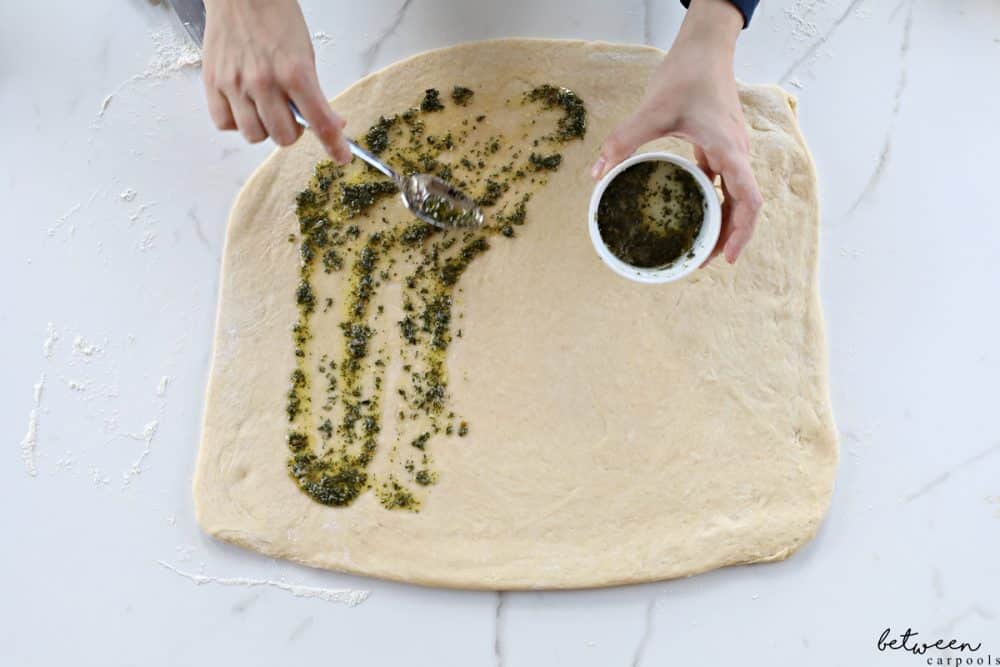 Brush with parsley/garlic mixture.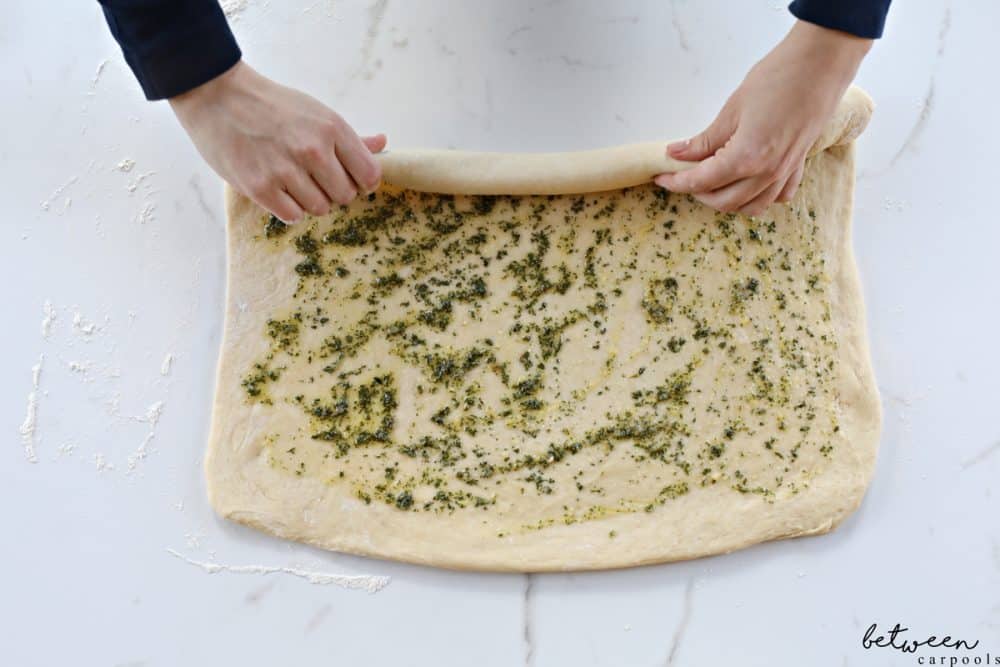 Roll up, jelly-roll style.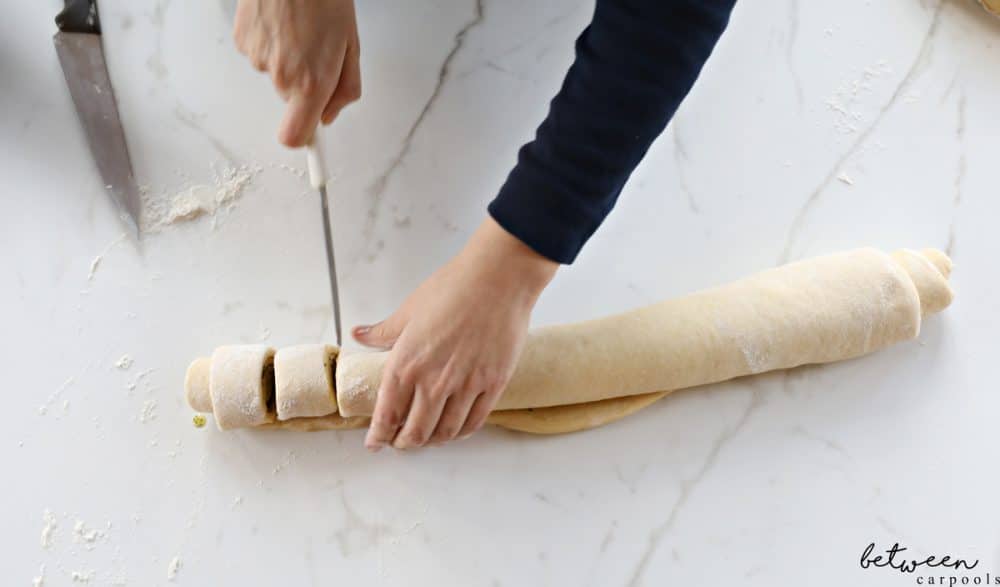 Cut slits in the roll.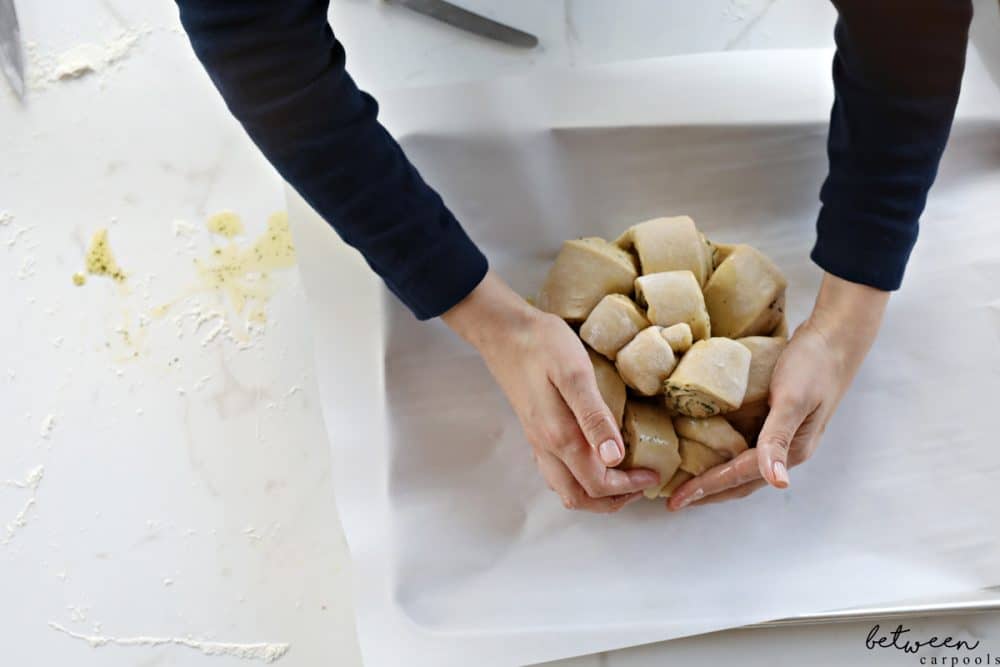 Cut off the ends and shape into a circle. Put the ends on the top.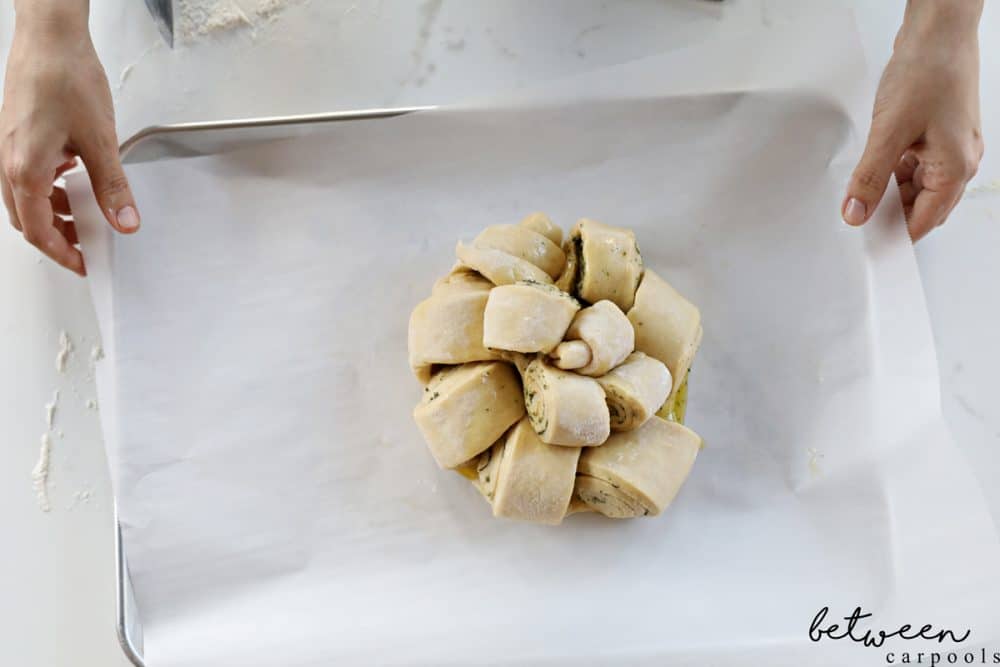 Then bake.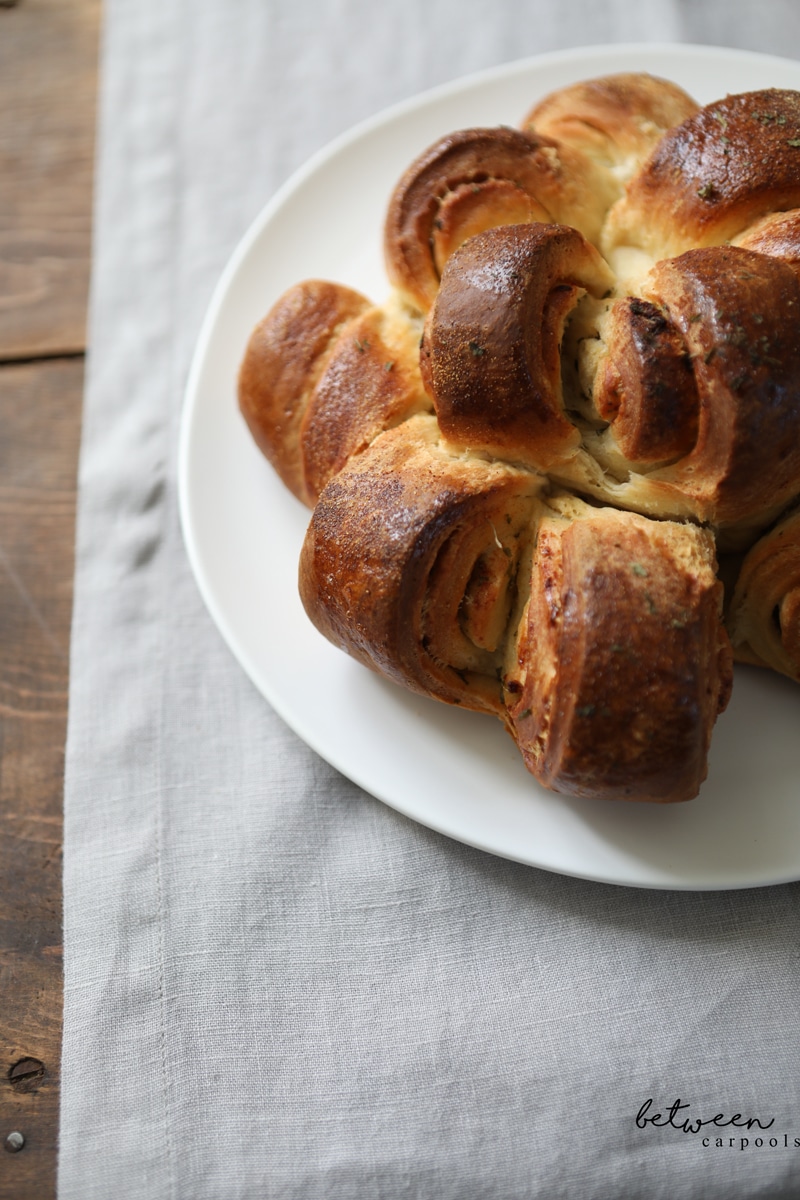 Beauty.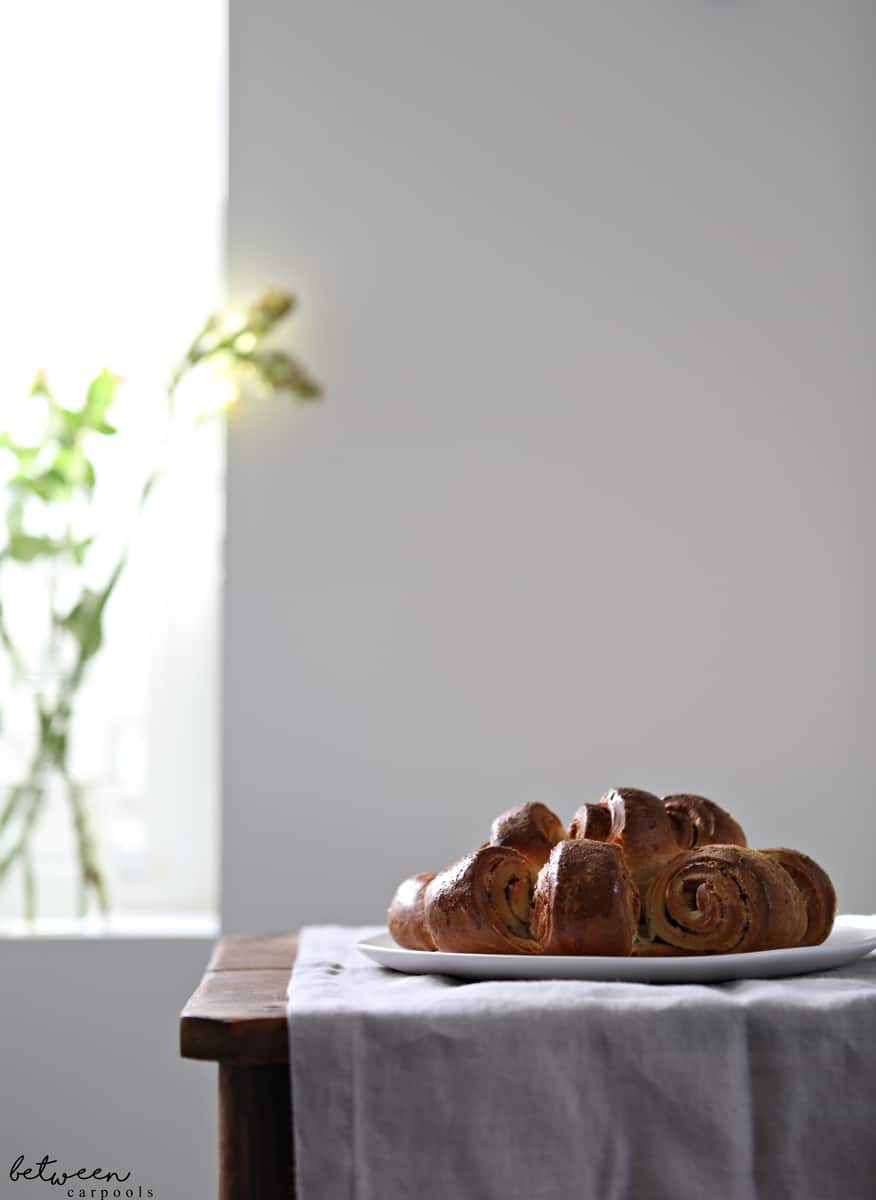 Garlic Crown Challah
Ingredients
1 part of a challah dough
3-4 tablespoons oil
1 tablespoon dried parsley
5 garlic cloves, crushed
Topping:
Beaten egg
Dried parsley
Garlic salt
Instructions
Preheat oven to 350ºF.
Roll out your challah dough into a rectangle.
Combine oil, parsley, and garlic. Spread onto dough. Roll up, jellyroll-style and make 9-12 cuts along the roll, cutting about ¾ of the way down. Cut off 2 pieces from each side.
On a parchment-lined baking sheet, pull the middle piece into a crown-shaped circle. Top with the 4 pieces from the ends. Brush with egg and sprinkle with additional dried parsley and garlic salt.
Place baking sheet on the lowest rack of the oven and bake until golden, about 45 minutes.