It takes minutes to prepare, and they'll love you for preparing this: Beef and Broccoli.
There's no major story here. One of my kids requested beef and broccoli for dinner. But to make this a useful recipe for all of you, I wanted this beef and broccoli to be one that I could mostly prep ahead, and then take little time to cook once I'm ready to serve it fresh. The ingredients are super simple too!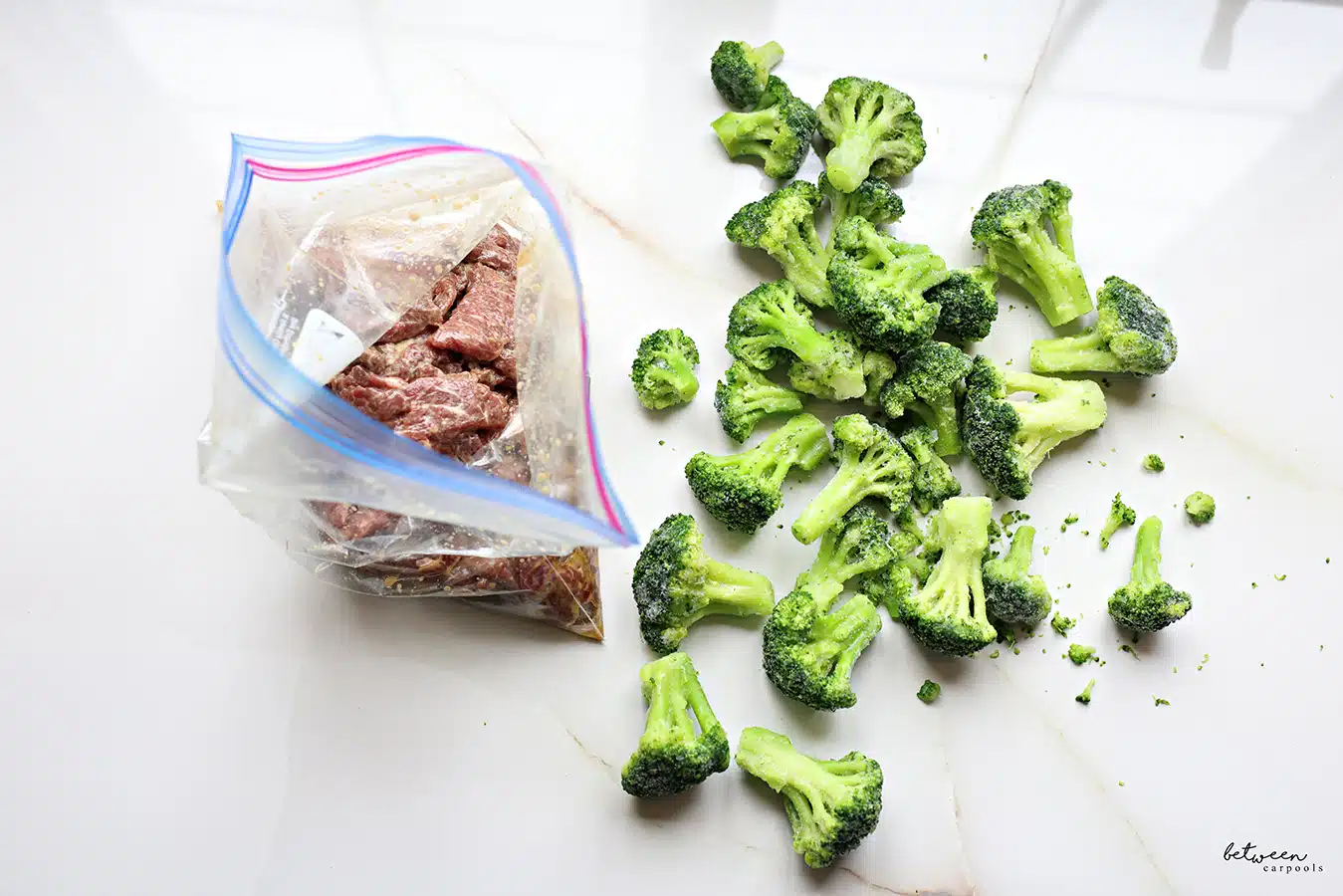 I used ribeye sandwich steaks, sliced into thin strips and just combined them with the marinade ingredients. I stuck this into the fridge earlier in the day. This is very good quality meat, which is really what helps make this dish really good, but technically any quick-cooking thin steaks will work with this recipe.
When it's time to cook, just get that pan really hot and add the broccoli, then remove and cook the meat. They'll each only take a few minutes each. Add that teriyaki and sesame oil and it's done. And really good. A note on teriyaki sauces. I use this one by Mikee (link is just for visual purposes! Do not buy it on Amazon at this price!). It's a thicker style of teriyaki sauce that has onion, garlic, sesame seeds and other added spices. If you're using one of those thinner simple teriyaki sauces, like the ones made by La Choy or similar brands, you might want to also add some fresh crushed garlic as well. 

Beef and Broccoli
Ingredients
Meat & Marinade:
1½ lbs. thin steaks (thinly sliced ribeye, sandwich steaks or thinly sliced pepper steaks)
3 Tbsp. cornstarch
4 Tbsp. soy sauce
3 Tbsp. olive oil
1 Tbsp. sugar
For Assembly:
Oil, for greasing
½ (24 ounce) bag frozen broccoli
3 Tbsp. teriyaki sauce
1 Tbsp. sesame oil
Instructions
In a bowl, combine meat and remaining marinade ingredients. Marinate for either a few minutes (we know, we've been there), or up to overnight.
Heat up a sauté pan until very hot and grease it a bit. Add broccoli, sprinkle with salt, and cook until broccoli is a little golden at the edges but still bright green. Remove from pan.
Grease the pan again (the amount of oil you use is up to you. Unlike fried Chinese dishes, I don't think this needs all that much). Remove meat strips from marinade and add to hot pan. Cook until cooked through and toss with teriyaki sauce and sesame oil. Add broccoli back to pan and mix to combine. Enjoy.
(original recipe said ribeye sandwich steaks (or any thin steaks) we clarified it)
FOR EXCLUSIVE CONTENT AND A PEEK BEHIND THE SCENES, MAKE SURE TO JOIN OUR WHATSAPP STATUS HERE.