We asked Esther Deutsch what her family loves and what her fans love…and two favorite recipes are simply perfect for Yom Tov.

BCP: What are your family's favorite recipes?
Choosing one family favorite recipe is like choosing a favorite song. Mission impossible—there are too many we enjoy!
Here are some of our family favorites that we never tire from:
Roasted Corn and Sausage Soup
Scallion Quinoa Patties with Lemon Garlic Paprika Aioli
Cola Rack of Flanken
Standing Rib Roast
Skirt Steak Spring Rolls
One-Pot Chicken Dinner
Chicken Fire Poppers
Coconut Tilapia
Fudge Marble Bundt Cake
Apple Cranberry Blueberry Crisp
BCP: What recipe do you think is the most popular from your cookbook?
Again, impossible to choose one. Let's do three recipes. The Scallion Quinoa Patties, Twenty-Garlic-Clove Standing Rib Roast or the Cola Rack Of Flanken.
BCP: Is there a dish you make that's not really a recipe but you make all the time?
Something that your family loves but you couldn't put in a cookbook because it's either embarrassingly simple and/or uses ready-made or store-bought ingredients?
I buy Jack's Gourmet Kosher BBQ Pulled Beef Brisket and serve it hot and shredded on the Scallion Quinoa Patties. Drizzle with spicy mayo…it's delicious. It's practically a meal all its own and makes for a hearty and beautiful appetizer.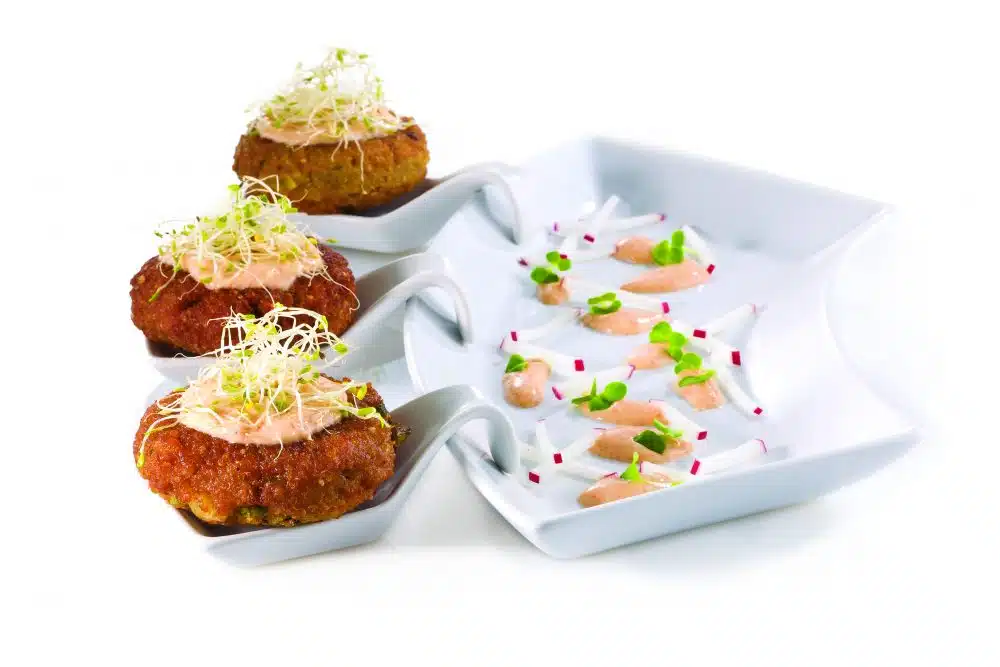 Scallion Quinoa Patties with Lemon Garlic Paprika Aioli
Creating the best recipe for quinoa presented a serious challenge.
Quinoa is so healthy and good for you, and you know you should like it, but perhaps you've tired enough variations of quinoa to assume that it just doesn't do it for you.
Not anymore, I was very demanding in my quest for the best quinoa recipes and my efforts have paid off. This recipe will change how you feel about quinoa—guaranteed.

Scallion Quinoa Patties with Lemon Garlic Paprika Aioli
Ingredients
Quinoa Patties:
2 ½ cups cooked quinoa
4 eggs
1 cup flavored cornflake crumbs
1 ¼ teaspoons kosher salt or sea salt
4 garlic cloves, minced
1 cup scallions or chives, thinly sliced
Fresh black pepper
Oil, for frying
Aioli:
½ cup mayonnaise
2 tablespoons fresh lemon juice
5 garlic cloves, minced
1 tablespoon water
½ teaspoon paprika
Instructions
To prepare the aioli. In a small bowl combine the aioli ingredients.
To prepare the patties: in a medium bowl, combine the quinoa, eggs, cornflake crumbs, salt, garlic, scallions or chives, and black pepper.
In a skillet, heat the oil over medium heat. Form the quinoa mixture into patties and fry in the oil until golden and crispy, about 5 minutes per side. Serve warm or at room temperature with the aioli spooned on top.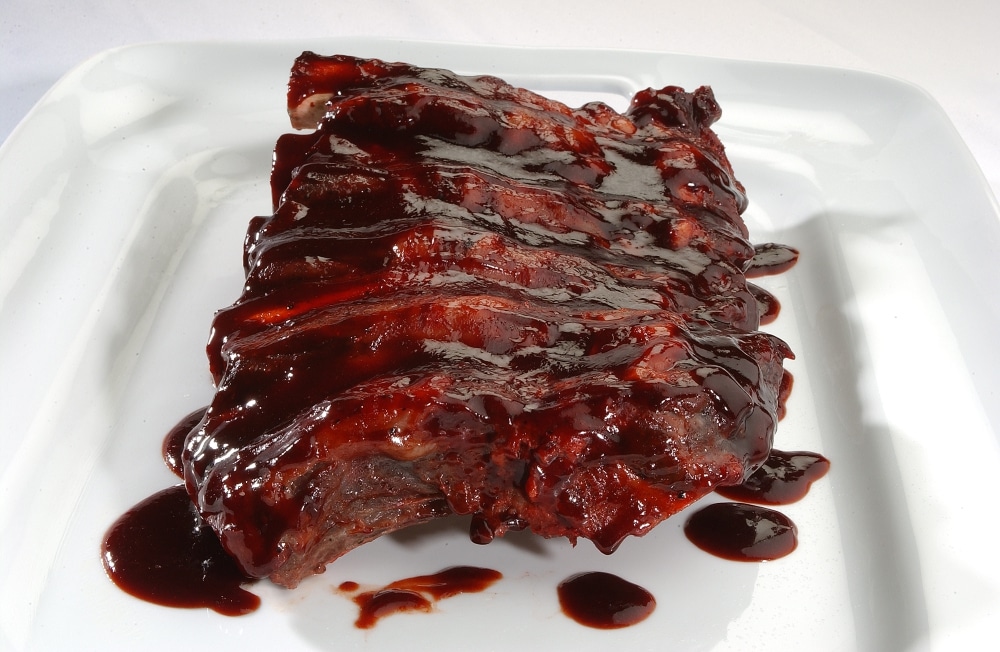 Rack of Flanken with Cola Marinade and Coffee Barbeque Sauce
When I'm entertaining guests for the first time, this is one of the dishes that makes its way onto the menu. Its foolproof and it always brings rave reviews.
No matter what recipe you're experimenting with, the key to transforming a rack of ribs (or in this case, flanken) into a juicy "fall-off-the-bone" dish is to bake it "low and slow."
This recipe entails baking the flanken for at least four hours to get the meat soft and succulent.
Rack of flanken is a speciality cut, so you'll need to ask your butcher to prepare it for you in advance. If you don't have flanken, this recipe works equally well with any other meaty rack of ribs.
The meat is marinated in cola overnight, so have in mind that you'll have to begin preparing this recipe in advance. Don't use diet cola for the marinade since it's the sugar and phosphonic acid in regular cola that works wonders in tenderizing the meat.

Rack of Flanken with Cola Marinade and Coffee Barbeque Sauce
Ingredients
1 5-bone rack of flanken (6-8 lbs)
1 bottle (1 liter) Coca-cola
Kosher salt
Fresh black pepper
8 garlic cloves, sliced
Coffee Barbeque Sauce:
1 cup chili sauce
½ cup brown sugar
⅔ cup honey
4 tablespoons worcheshire sauce
2 tablespoons lite soy sauce
2 garlic cloves , minced
1 tablespoon liquid smoke
1 tablespoon Dijon mustard
1 teaspoon coffee, dissolved in several drops of hot water
2 tablespoon lemon juice
½ teaspoon kosher salt
½ teaspoon fresh black pepper
Instructions
Place the flanken and the cola in a large heavy duty bag and marinate overnight in the refrigerator.
Preheat the oven to 325F. Remove the flanken from the marinade and transfer it into a large baking pan. Season with salt and pepper and sprinkle with sliced garlic cloves.
Prepare the coffee barbeque sauce. In a bowl, whisk all the sauce ingredients until well combined. Pour half the sauce over the ribs, reserving the rest.
Cover the ribs tightly and bake until the meat is fork tender, at least four hours. Pour the remaining sauce over the ribs and bake uncovered for 30 minutes longer. Serve warm.