Not everyone has time to make, braid, and bake challah dough on a Friday (especially these short Fridays!). Sometimes the task is too much for one day even if you're making challah on a different day of the week. So, one question I often get is "Can challah dough be made ahead and refrigerated or frozen?"
First, let's understand something about the process of rising challah dough. Challah dough rises as yeast begins to eat away at the sugar within the dough (the actual sugar and sugars in the flour), creating air bubbles which cause the dough to expand. This first rise helps develop the flavor and texture of the dough. However, if the yeast runs out of consumable sugars before its time to bake the flavor and  structure are jeopardized and in trouble. This is known as overproofing). 
Yeast feeds and produces bubbles most rapidly at 95F. At that temperature, dough will rise really quickly, which is why some place their dough near an oven or on top of the dryer. 
But that doesn't mean quick is best! The longer and slower the fermentation time, the better the flavor and structure of the finished product. This means you can get a really great dough by rising your dough…that's right! In the fridge!
What if I want my dough to slow rise at room temperature on the counter?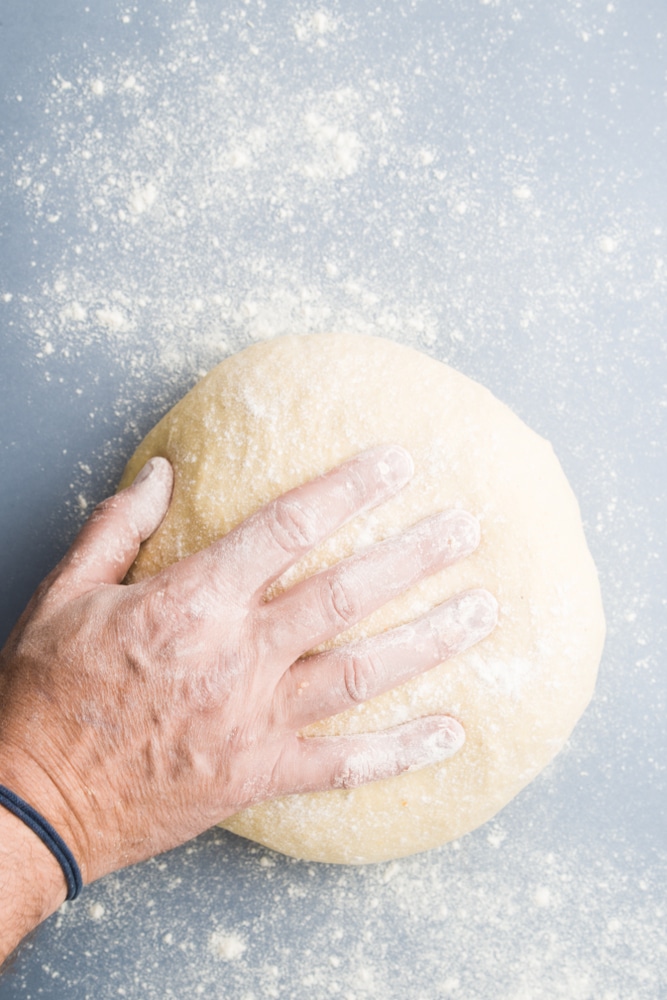 If you want to allow your dough to rise at room temperature but want to extend your time, using cooler water will slow down the rise time. (Make sure your yeast is active and alive by testing some out and proofing a small amount with warm water prior to making a large batch of dough, then use cold water in the actual recipe). 
How to Slow Rise Challah Dough in the Refrigerator
Rising dough in the refrigerator takes a minimum of 6 hours and a maximum of 24 hours. 
( Min 6 hours up to 24 hours )
After mixing up the dough, place the dough in a greased dough bucket. 

Mist the top with cooking spray, cover loosely with plastic wrap, and place into a large plastic bag/unscented garbage bag. 

Push all the air out of the bag, tie a knot (leave room in the bag for the dough to expand), and place in the refrigerator.

The dough should rise slowly and be double in size by the next day or as little as 3-4 hours. 

Remove from the refrigerator. Gently push out the air in the dough and allow the dough to come to room temperature before working with it. I find that dough will come to room temperature more quickly when I divide it up into smaller pieces. 

Braid and allows the shaped challos to rise again before baking.
Note:
Many whole grain and rye breads will not respond well to this method because they are more sensitive to the acids produced and have weaker gluten.
How to Freeze Challah Dough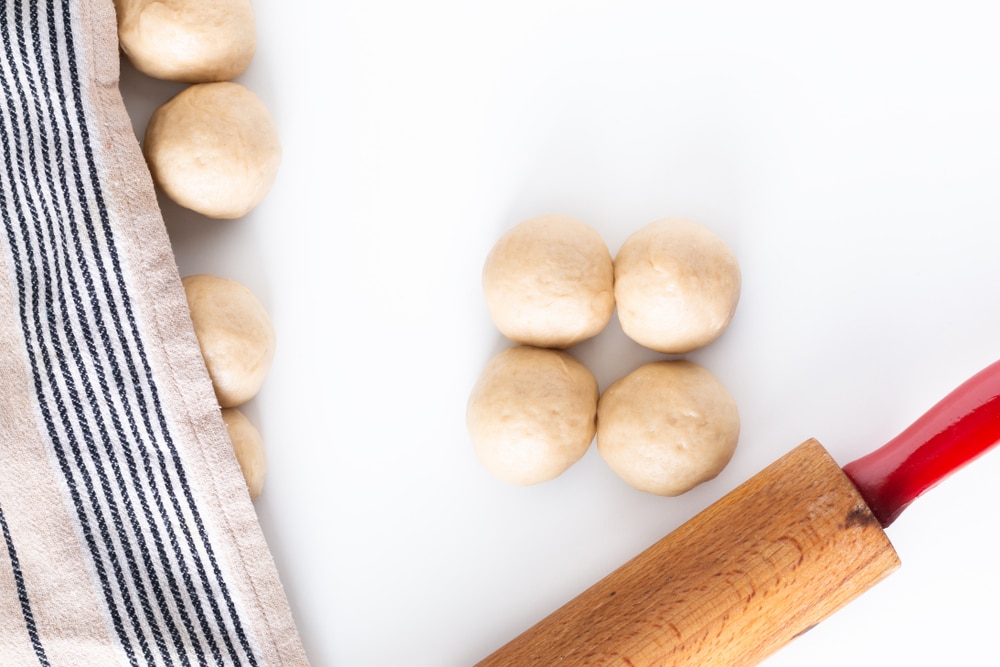 Challah dough is best frozen after the first rise, but before the second rise. The second rise takes place after braiding to allow the dough to relax, and to develop better texture and taste.
To freeze braided challos: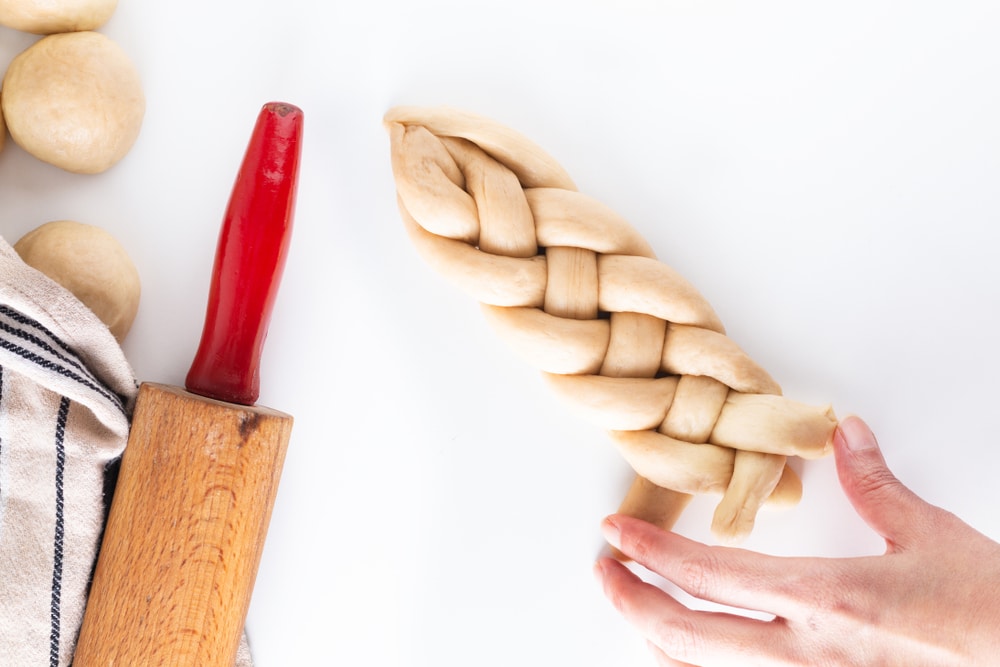 1) Allow dough to go through the first rise until doubled in size. Braid and freeze.
2) Let rise again before baking to yield beautiful, high and fluffy challos! This can take 6-8 hours depending on the temperature in your kitchen. 
To freeze dough balls: 
Immediately after kneading dough, divide dough into balls that are the size of individual challahs or individual strands. Freeze on a parchment-lined baking sheets. 

Once the dough is frozen, transfer to freezer bags (don't forget to label with the date and type of dough). 

To thaw, transfer bags to the refrigerator to thaw overnight. The first rise will occur as they thaw. Remove from refrigerator and let come to room temperature before braiding. Let rise again before baking. You can also thaw dough at room temperature but it will take several hours until it's ready to be braided. It's best to think ahead and simply transfer the dough balls to the fridge the day or night before. 
I actually freeze dough on these plastic cafeteria trays so my hands don't freeze when I pull them from the freezer! Then, my baking sheets are available when I need to actually bake something too. 
No time to even make the dough? Or looking for new topping ideas? Here's our tricks to make your challah seem like it's homemade.