No time to bake from scratch, but still want to call a challah your own? Change up your own or store-bought challah dough with these three toppings.
Anyone can tell you that the quickest, easiest hack for Shabbos challah is to buy it freshly baked from the bakery.
That wouldn't be much of a post.
So I'll tell you how I hack semi-store-bought challah and make it my own. These are challahs I like to add when I have more company than I expected or to add some variety to our challah course (what, it's not a course in your family?)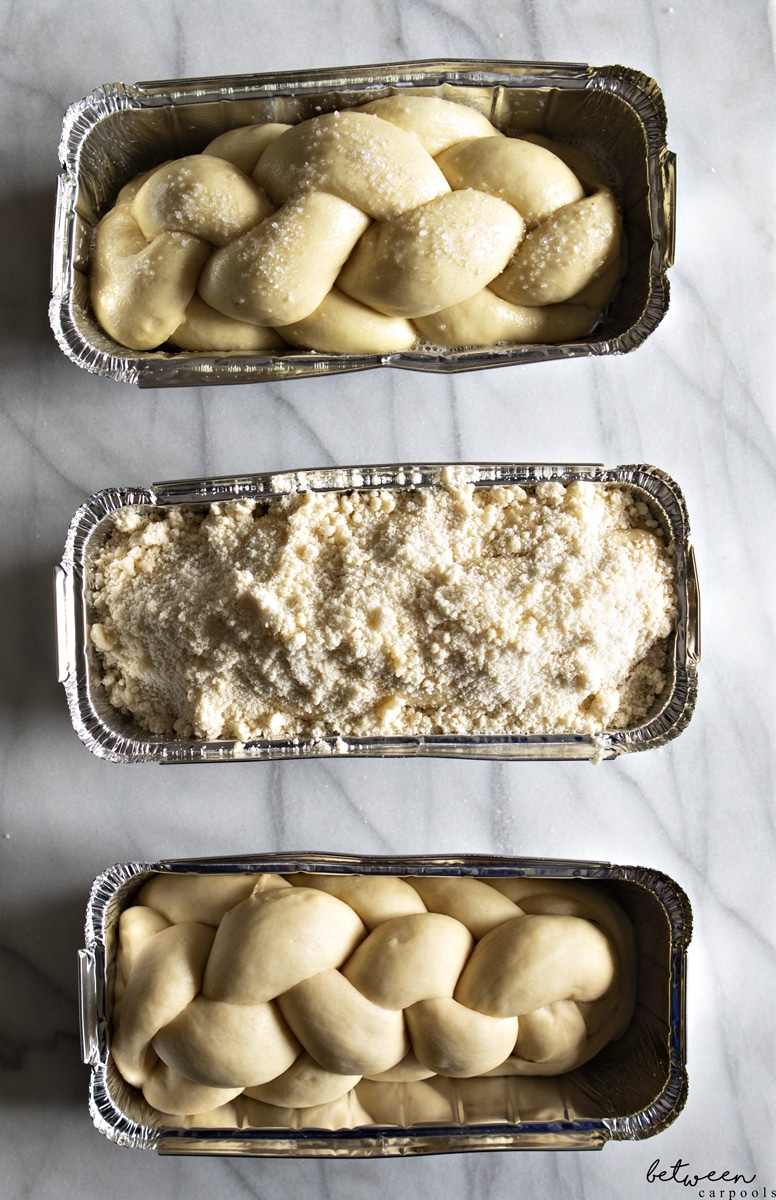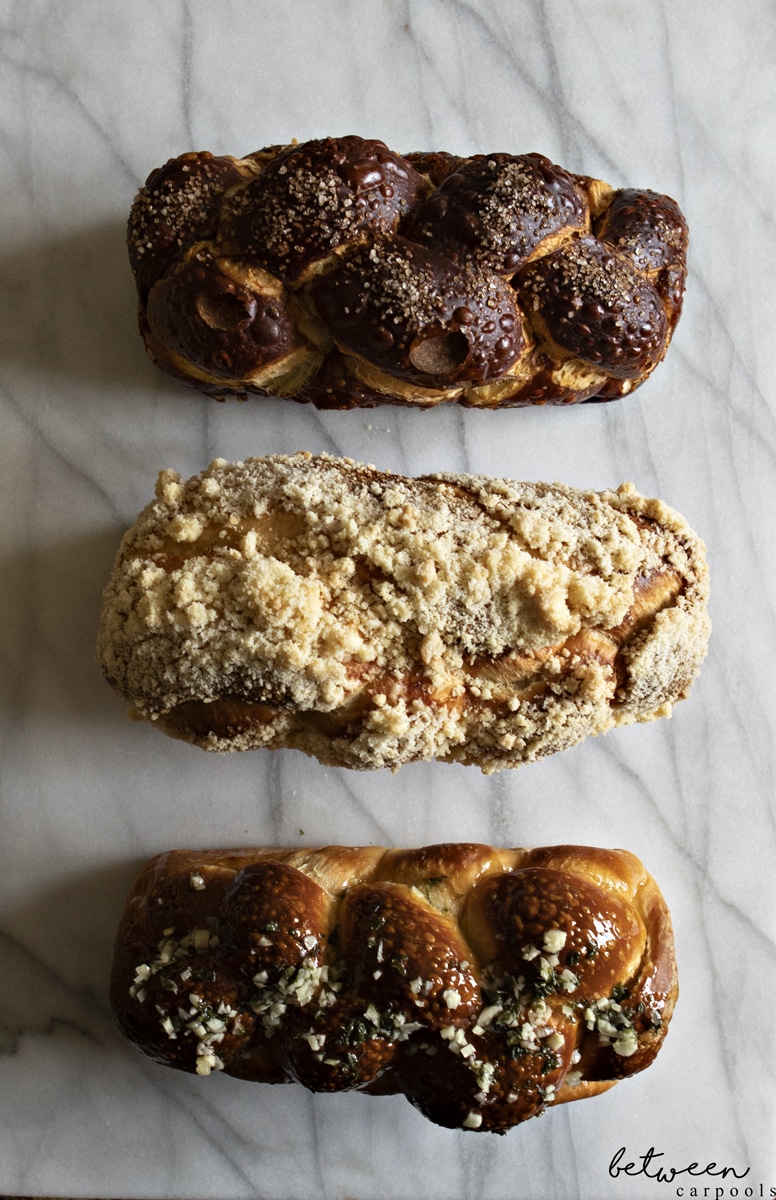 Buy a Raw Challah
Many tristate supermarkets sell pre-braided raw challahs in pans on Thursday and Friday. You can also find raw braided challah in freezer sections. (If you do want to make it from scratch but still have fresh challahs to bake in a pinch, you can make your own dough, let it rise, braid and freeze before the second rise.) These are baked fresh so you have the same effect as made-from-scratch.
So, now you have that challah.
When Is It Ready to Bake?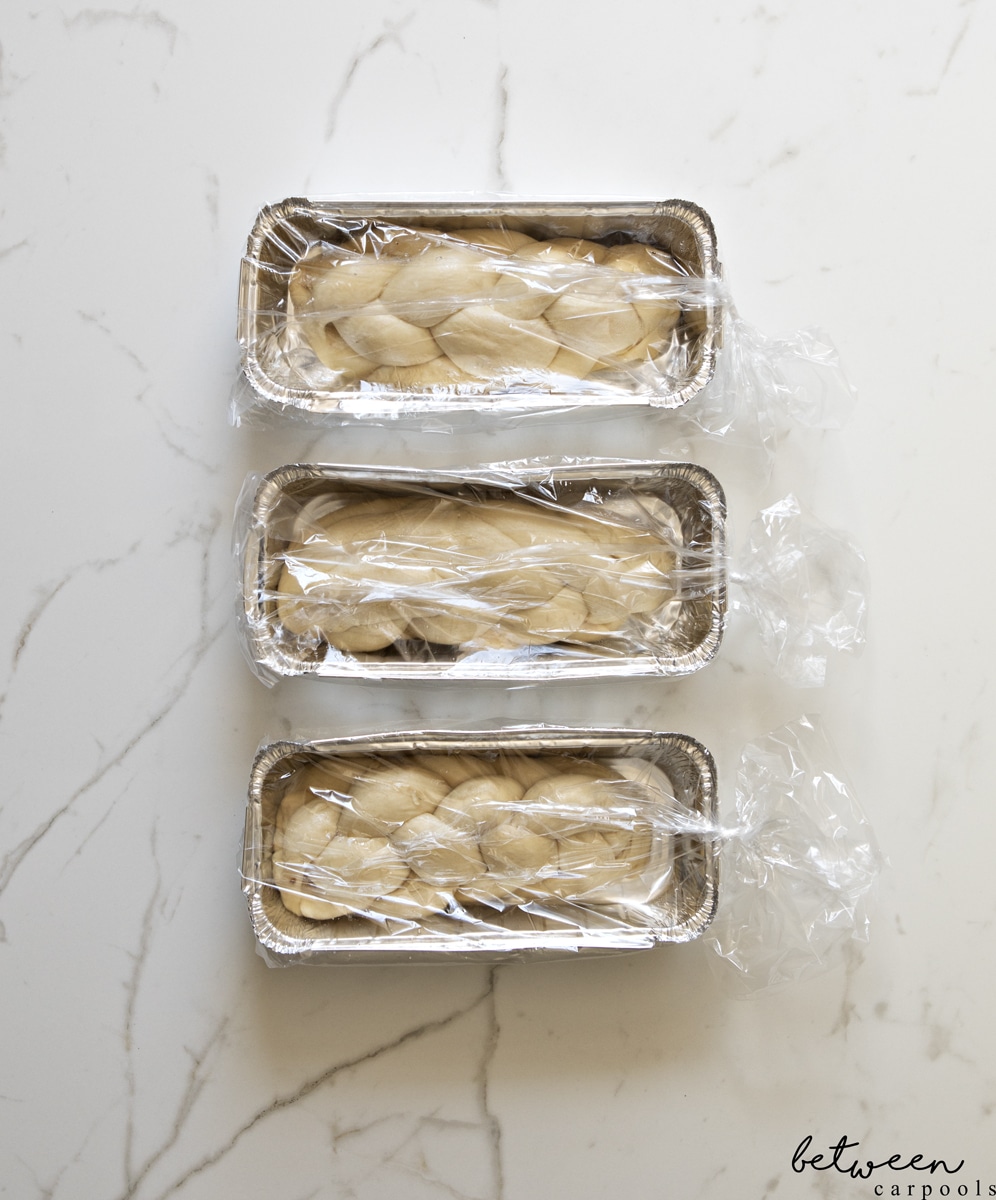 If you are removing a frozen dough from the freezer, it takes about 7 hours (depending on the temperature in your kitchen) to defrost and rise.
If you are buying it fresh from your supermarket, it really depends on when they removed it from the freezer and the time that you bought it. You want it to double in size.
I let it rise right in the loose bag that it came in.
When it's doubled in size or looks like its fully defrosted and it grew significantly, we're ready to top it.
Make It Your Own
Garlic Knot Challah: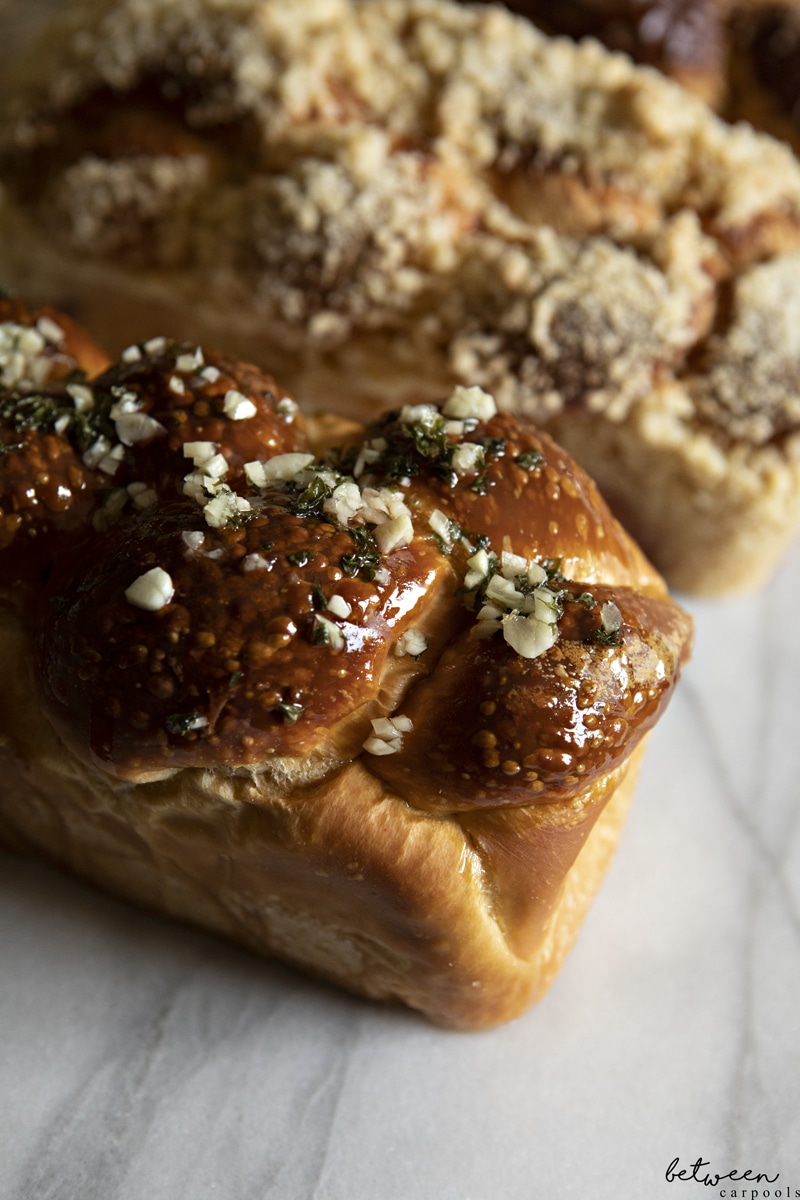 Let's start with an easy one.
Bake your challah without any egg wash. Meanwhile, chop 6-8 garlic cloves finely and combine with 1 tablespoon dried parsley and 3 tablespoons olive oil. While challah is warm, top with garlic knot topping. For Shabbos, I warm the challah up sans topping and top it right before the meal. Disclaimer: it's a little oily when slicing the challah so you may want to do it in the kitchen and bring it sliced to the table.
Pretzel Challah: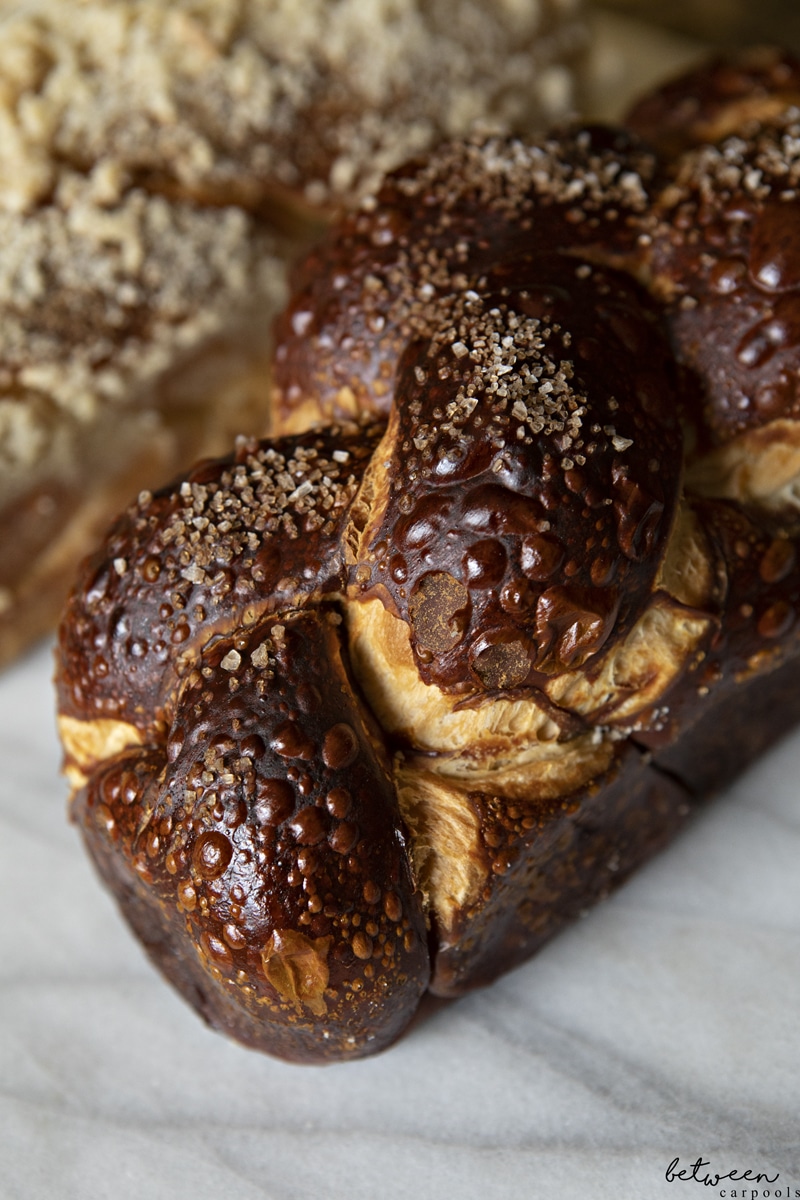 Many make pretzel challah using baking soda (like this post) but I find it quicker, tastier, and easier to use food-grade lye.
Lye microbeads are easier to use than powder or liquid and can be easily bought on Amazon for a great price.
Before I ordered my first bottle I called up the OU Kosher Line (212 613 8241) to inquire if I need some sort of certification. The Rabbi on the line told me that no certification was needed and that the OU accepts lye from any source. And then in a fatherly tone, he added, "Please be careful. Don't drink it, ok?"
With the Rabbi's blessing (that was a blessing, no?) I got to work.
Wear gloves.

I've never ruined any clothing but I've read comments that some users got lye on their clothing and "bleached it."

Make sure no kids are around.
Prepare the lye bath. In a glass or plastic container big enough to hold the challah loaf, combine 5 cups water and ¼ cup lye, mixing it slowly so that it doesn't splash. This is enough for 5 challahs. If only making one or two, divide it in half.
Do not mix in the lye unless you are ready to dip the challah and don't let it sit after you are done or the will lye start "eating" into the bowl. I prefer to place my container directly into the sink and work there to prevent any accidental spills on the counter. Some argue that glass is preferable to plastic, or vice versa. I've had success with both.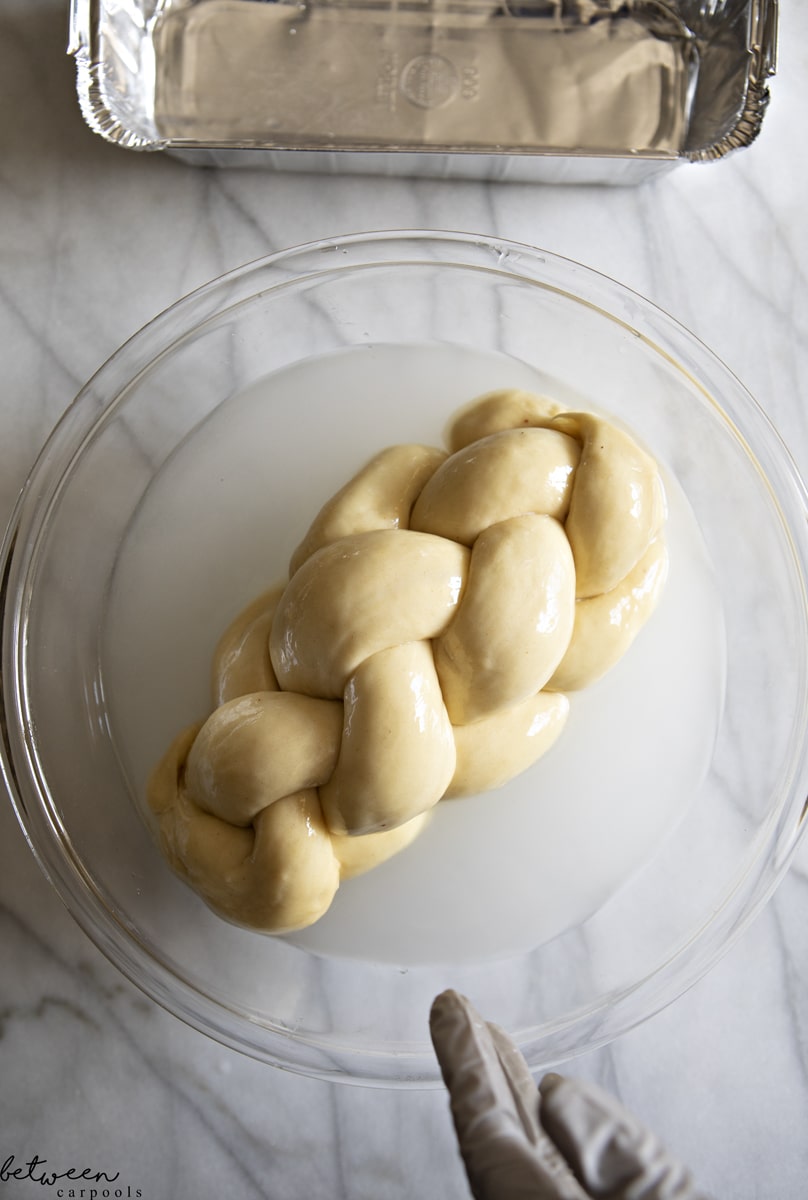 Wearing gloves, carefully dip each loaf into the water bath, top side down. Let sit for 20-30 seconds. Flip over and let sit another few seconds.
[Mom don't read this.] I once got a slight chemical burn on my arm (that didn't last more than a day), so while it wasn't anything major, do work carefully. Don't rub your eyes, wipe your face, touch your hands until you remove your gloves and wash your hands.
Lift challah, letting the lye water drip down, and place on a prepared baking sheet. You'll want to line it with some greased parchment paper or grease a disposable pan as it does tend to stick slightly.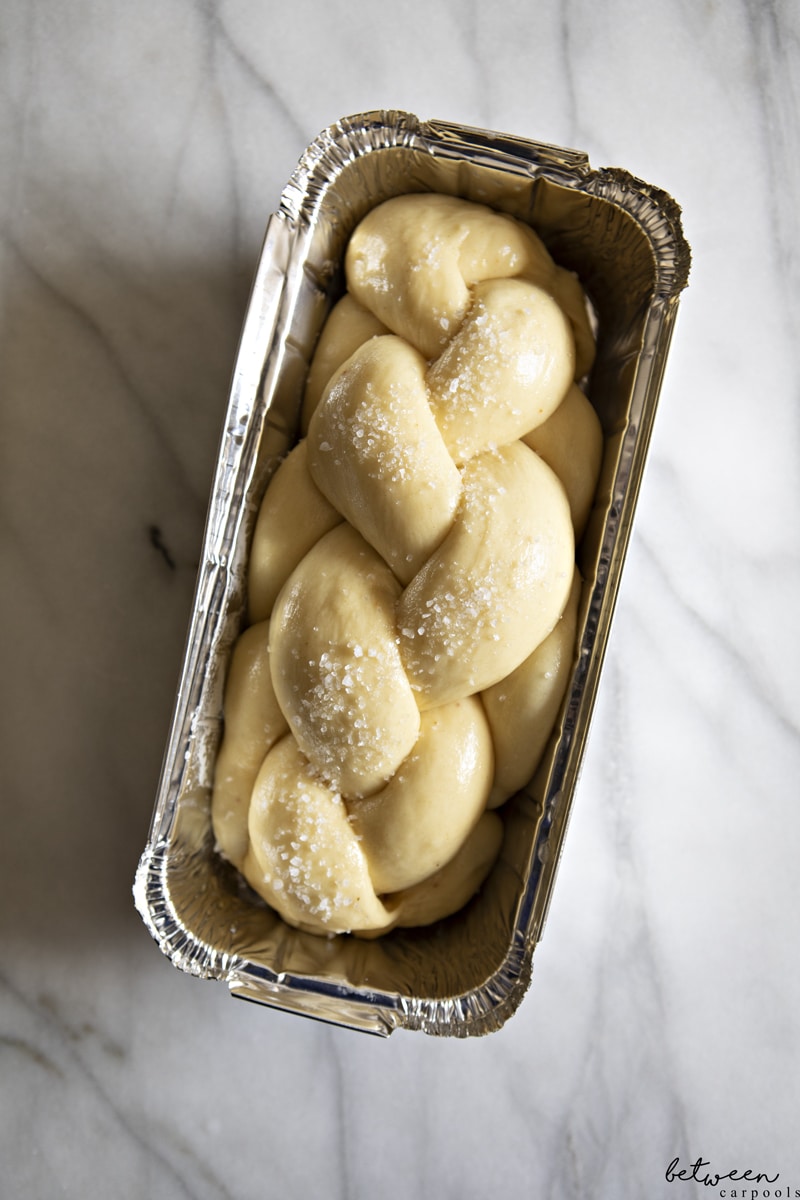 Top with some coarse salt (not too much as the pretzel taste is already salty).
Bake as usual.
While pretzel challah browns very quickly, the inside may not be ready. Depending on the challah size, keep it in the oven an extra 5-10 minutes after you believe the challah is done.
In the US, food-grade lye must meet the requirements set up by the FCC and FDA. However, lower grades of lye which are unsuitable for the food-prep are commonly used to de-clog drains and oven cleaners.
Streusel Challah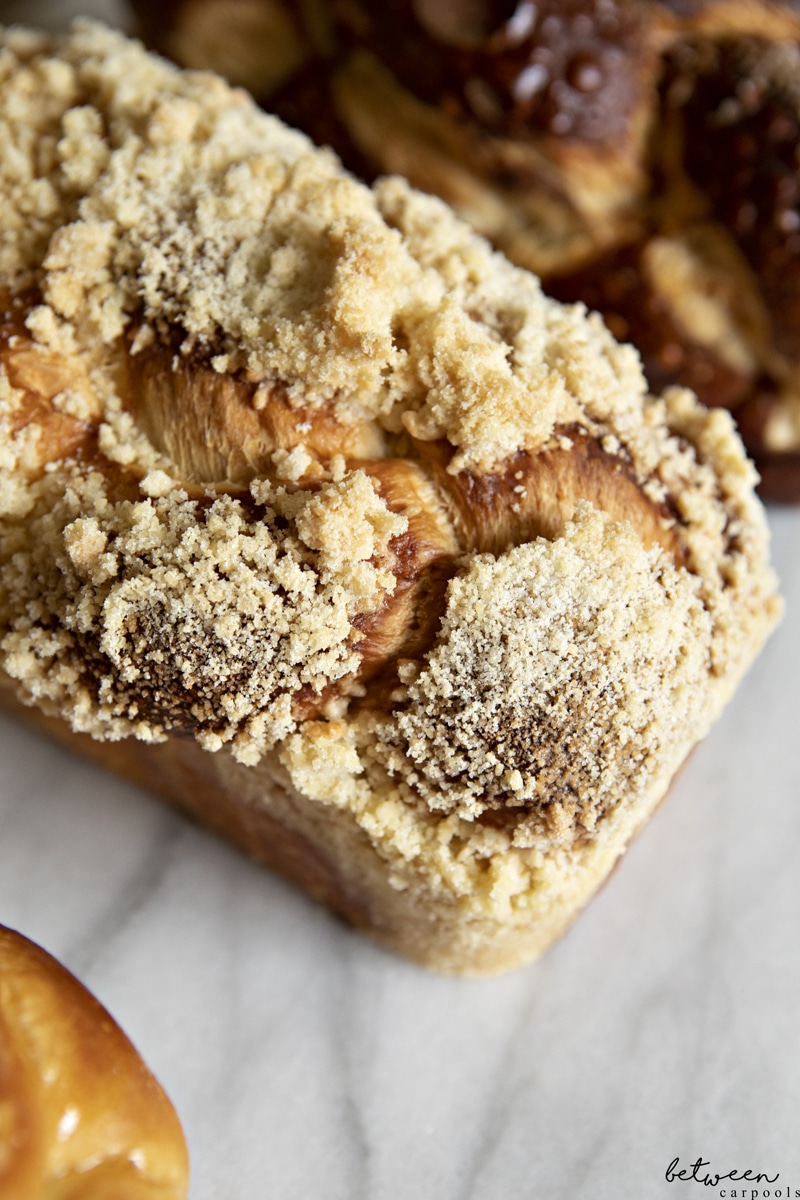 It's always fun when challah tastes like cake, just don't serve this with savory dips. Top your challah with the streusel found on this post.
Got any fun or delicious challah toppings you make? Share them below.