What would he love? What would she love? Find gift inspiration here in this roundup of our favorites. 
For more gift ideas, see these posts:
11 Gifts Any Host Would Appreciate
2020 Chanukah Gift Guide for Men & Women
2019 Chanukah Gift Guide for Men & Women
This has been perhaps the #1 popular gifted item this year on BCP! Ever wish you could feel like you're entering a hotel each time you enter your home! Scentify home plug in is easy to use, maintenance-free and completely hard-working. In no time your home will have that blissful smell that speaks of cleanliness and organization. Use code BCP for 10% off your order.
We know two things: 1) It's so difficult to figure out what to gift a man. And 2) Men who like wine like shticky wine-related things. That's why when we saw this aerator in action, it screamed 'Great gift!' Last year, we featured the Coravin, which is great for when you just want a glass or two and don't want to open the whole bottle. But for when there are more wine drinkers at the table and the bottle will get finished, you'll want to aerate it instantly in this decanter. It's really cool. 
The ultimate hostess gift continues to be a very popular, very wanted gift for anyone who doesn't have one. You never thought someone could enjoy a door mat so much until they put the Samson down in front of their front door. It simply has that "presence" PLUS it lasts forever and never looks dirty! We don't know how U.S. Mat Company has accomplished this, but they did. Use code BCP10 for 10 percent off! 
Anything from Standard Textile Home is top quality, and this robe is inspired by the robes you find in luxury hotels. Bring vacation home! 
We can never get enough classy gift ideas for men…and this one is different and unique. The leather and chrome kit includes 2 polish applicator brushes, 2 shoe shine brushes, 2 cotton flannel polishing cloths, Mr. Wolf's shoe shine in black and brown, with ultrasuede lining. It's only one of the hundreds of beautiful items you'll find at Moda Home (including lots of gorgeous gifts for HER too…ahem…). 
Acrylic Creation's Chanukah collection not only adds beauty around your Menorah, they're so practical and convenient too! The trays are the perfect place for the Menorah, and we love having easy access to the brachos. See the whole Chanukah collection over here. You can also order by phone at 732-440-8605.
This might be a gift you want to give yourself…because Rose and Harry Tops are just so yum. You'll enjoy the buttery soft fabric and cling-free design that simply looks great on all body types. The neckline is great (no need for shell underneath). The colorblock collection is new and adorable, but if you want solids, they have those too (perfect for under a cardigan or open jacket). See more on Instagram @roseandharrys.
Just what do you send to your Shabbos Chanukah Hostess? These chocolate platters by Iced by Goldie look so good (and we hear her stuff tastes really good too). There's also a gorgeous selection of really special Hot Cocoa Bombs! See the whole selection of special-for-Chanukah items over here. Available for delivery in Five Towns, Brooklyn, and Queens or for shipping anywhere. See more on Instagram @icedbygoldie.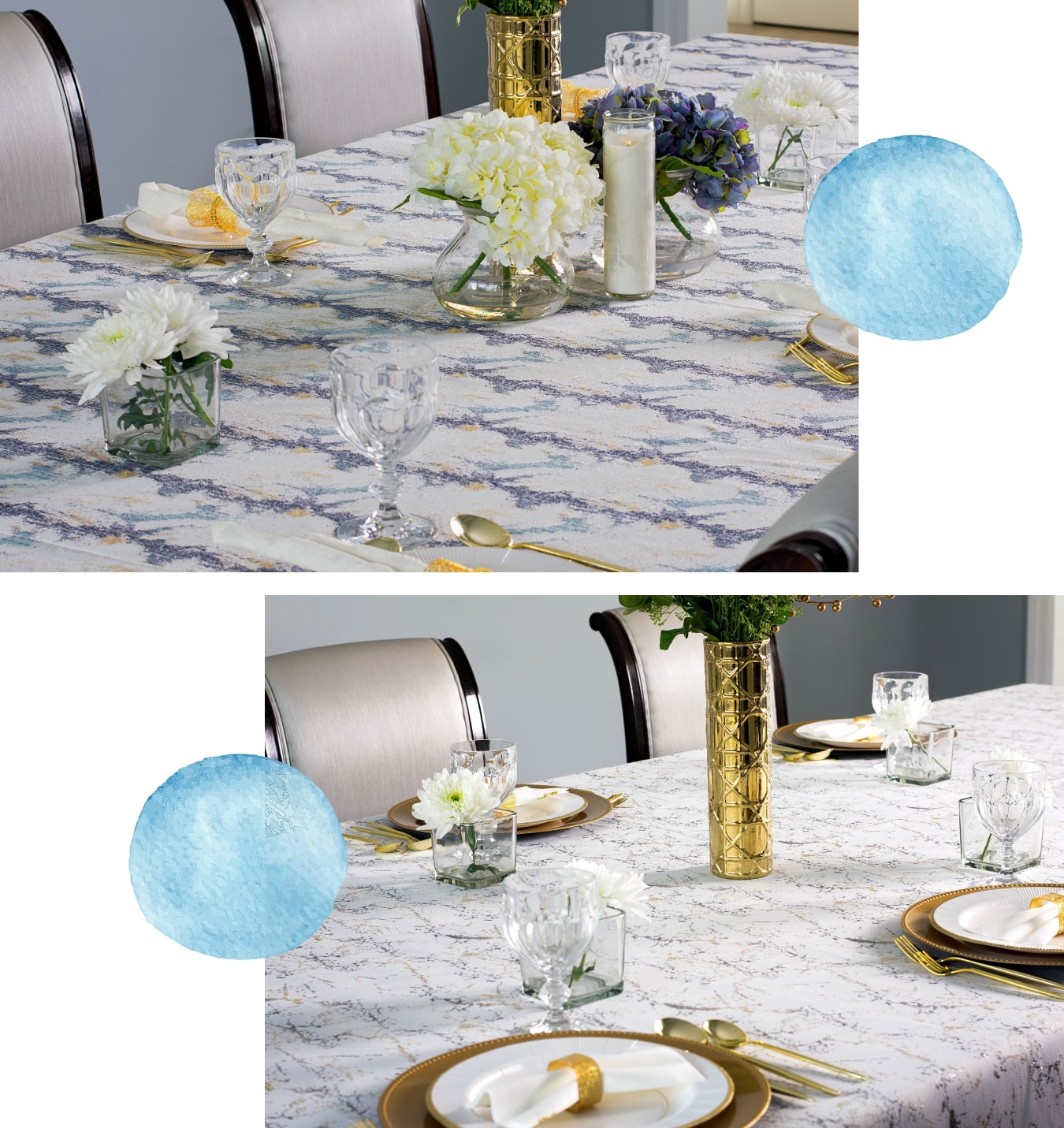 Tablecloths By The Yard
This is something you'll want to gift yourself! Who doesn't love a fresh tablecloth?! Tableclothsbytheyard.com has the most beautiful, customizable line of vinyl, fabric and velour tablecloths.  We'd get one in every color. tableclothsbytheyard.com  732-567-7817
If he doesn't like to carry things in his pocket, this leather iPhone wallet from Apple might be just the perfect thing. The matching case is available here.
If you don't know what to gift, let your recipient decide! The Gift Card Registry is a gift card that can be redeemed at an endless amount of stores. Your recipient will have so much fun choosing just the item they love. And just because it's a gift card doesn't mean you don't have the presentation factor. The Gift Card Registry has a bunch of different beautiful packaging options so you can feel great about giving it. You can also chip in at The Gift Card Registry–click here to learn more about the group pay plan.
The newest, coolest statement piece. JR Williams makes quality pieces for the modern home and this pick looks just so amazing.
Like all items from LSA (each one is more beautiful than the next), this one looks so gorgeous in person, all it needs is a few stems of any flower at all. It's heavy and simply has that classy presence that makes the table look complete. 
We're excited about this gift because it's a experience rather than an item. The Paint Box it a kit that includes the supplies and instructions you need to create the painting of your choice. And while this sounds like a great activity for parties and kids, The Paint Box's speciality is actually date nights. Couples can enjoy a nice, relaxing night at home creating coordinating paintings. The Paint Box also carries pour painting boxes, which is such a fun activity for a Chanukah party! Chanukah orders can be placed through November 21st. Website: shopthepaintbox.com. Instagram: @ _the_paint_box. Email: shopthepaintbox.com
Is there a great baker in the family? The Chanukah Cookie Cake Kit from The Peppermill comes with everything she'll need to create the perfect cookie cake, including stencils, instructions, recipe, fillings, and decorations! The Chanukah Kit comes with either a menorah or dreidel template. For the dreidel template, click here.
Do you ever search and search for beautiful gift wrap items, like wrapping paper, note cards, and gift tags, but could never find just the right classy items? Art in Gifting offers cohesive gift packaging options that make it easy to give a beautifully presented gift. See more on instagram: @artingiftingco.
With their gorgeous new salon in Lakewood,  Eva & Chloe has been the wig go-to hotspot for the most gorgeous wigs and styling. If you aren't ready to go all in for a brand new wig, you can treat your sister/daughter/friend with the experience of being pampered with Eva & Chloe's signature wash and sets, or any one of the wig services offered at their salon. Learn more @evaandchloe, email evaandchloewigs@gmail.com, or call 732-232-0022.
All the colors you could ever need or want in one mini and portable palette (amazing value!). 
Join The Movement! Homepros is a self-care company that believes that hard-working mothers don't need more motivation to exercise. They already want to. Now they need real solutions. Home Pros offers workouts they can do from home, that fit into their busy lives, and that don't need lots of equipment. HomePros is making waves by bridging the gap between the 'workout people' and the 'non workout people.' Now, everyone can move, in whatever capacity is right for them! Gift a HomePros subscription to yourself or someone you know will love it. Learn more here or click here to buy a gift card. You can also visit them on Instagram @joinhomepros.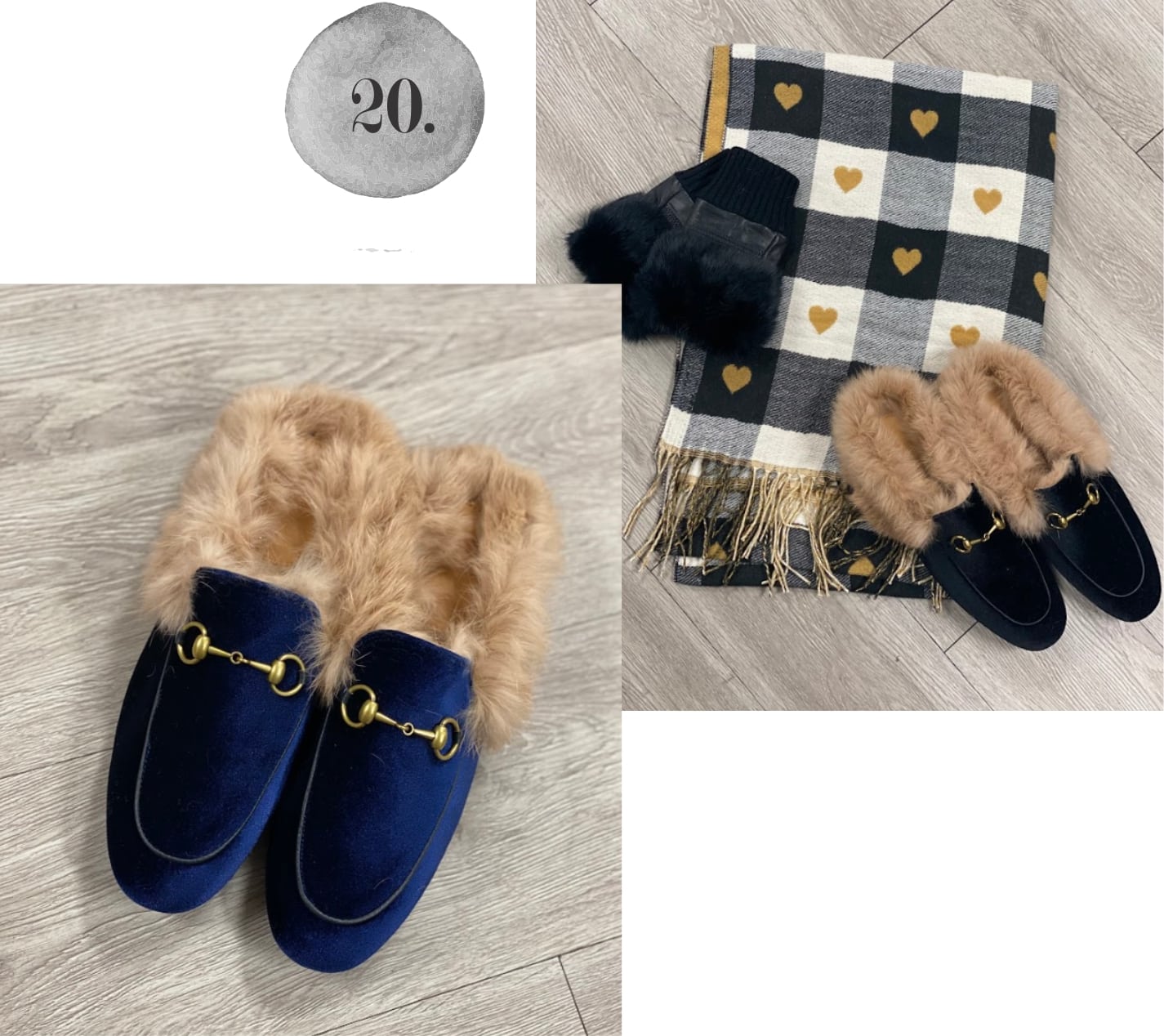 These excellent quality genuine leather mules are available in sizes for the whole family, from kids sizes through women's size 11 at Etcetera, the popular clothing, shoes, and accessory shop. They're just the thing kids, teens, and moms love to wear at home on winter Shabboses! There's plenty in stock, but they can be custom made in any color too, as a full shoe or as a mule, with fur or without (Etcetera has tons of fabric swatches to choose from). Etcetera ships anywhere and while the fit of these has been perfected, they're exchangeable for size or credit. Orders can be placed through Instagram @etcetera_by_ej, call/text/Whatsapp 3474232732, or be in touch for the Woodmere store location and hours.  
We've been gifting the lucite shtender all year, but now there's lots of new beautiful lucite items for the home that you'll love, from these monogrammed lucite napkin rings (there's also a place card option with different names), monogrammed napkin holder, bencher and kiddush set, and more. See the whole collection online at zstander.com and use code BCP10 when you check out! You can also view more @zstander_.
What fun! This gift-wrapped $85 gift certificate entails your recipient to a makeover at the time or day of their choice! This is something they'd love that they probably wouldn't buy for themselves. Want to learn more? Be in touch on Whatsapp over here, see more on Instagram @makeupbytzipmondro, or call/email (347)561-0426/makeupbytzipmondro@gmail.com.
Looking for the perfect out-of-the-box unique dessert gift? Incredoughble offering an exclusive limited edition of beautiful and delicious chocolate-covered cookie dough truffles, 8 truffles neatly packed in our signature boxes. And special for Chanukah: Build your own cheesecake cookie dough donut bar! It's a fun activity at any event, office party or Chanuka party! Of course we always have our cookie dough stations and our minis for any party! USE CODE BCP for 10% off. DEADLINE for the cookie dough cheesecake donut bar is November 17th. Place any other order before November 23rd to ensure Chanuka delivery. www.incredoughble.com 646-883-6844. You can also visit @incredoughble to learn more. 
This is a unique concept! Gone are the days where planning a party requires endless runaround. Enjoy the convenience and ultimate experience of our all-inclusive party decor rental packages for any occasion. (Upsherins, Chanukah, Birthdays, Anniversaries, Bas Mitzva, Party for 2 etc.) Select one of their totally complete party tablescapes and receive it delivered to your door! Tablecloths, vases, florals, place setting, glassware, paper good, candlesticks etc.–it's all included.  Just unbox and celebrate! Soiree also offers'Party Gift Cards'-Gifting someone with one of our ready all-inclusive party box to their door for any occasion. To view the party options @partyitsoiree.  To receive the Party It Soiree catalogue via Whatsapp, click here or Email:Partyitsoiree@gmail.com
We wanted to include a charging station–that convenient place where you can just drop your Airpods, iPhone, or Apple Watch and just go..and avoid the gazillion wires. We tested this one out and so far, so good! 
Fit Bits continue to be a super popular smartwatch option, from the steps tracker, to the heart rate monitor, to the built in GPS, to listening to music and even receiving text messages while you're exercising (even if you're phone-free!). The features just make an active life more convenient. 
So pretty, chic and simple for the Shabbos table. If you think she'd prefer something in white, here's another beautiful option. (See the whole Michael Aram collection of cheese and challah boards over here.)
He might not buy them for himself, but quality, cozy slippers are always a gift that the recipient appreciates every single night when he slips them on after a long day.
These are a classic and whether you're gifting a man or a woman, you really can't go wrong because they look great on everyone. Comes in sooo many color options. 
The whole family will be loving you for this one. Think: winter, hot cocoa, fur throw on the couch.