Whether you're shopping for others (or want some good ideas to treat yourself), you'll find gift inspiration here at every price point.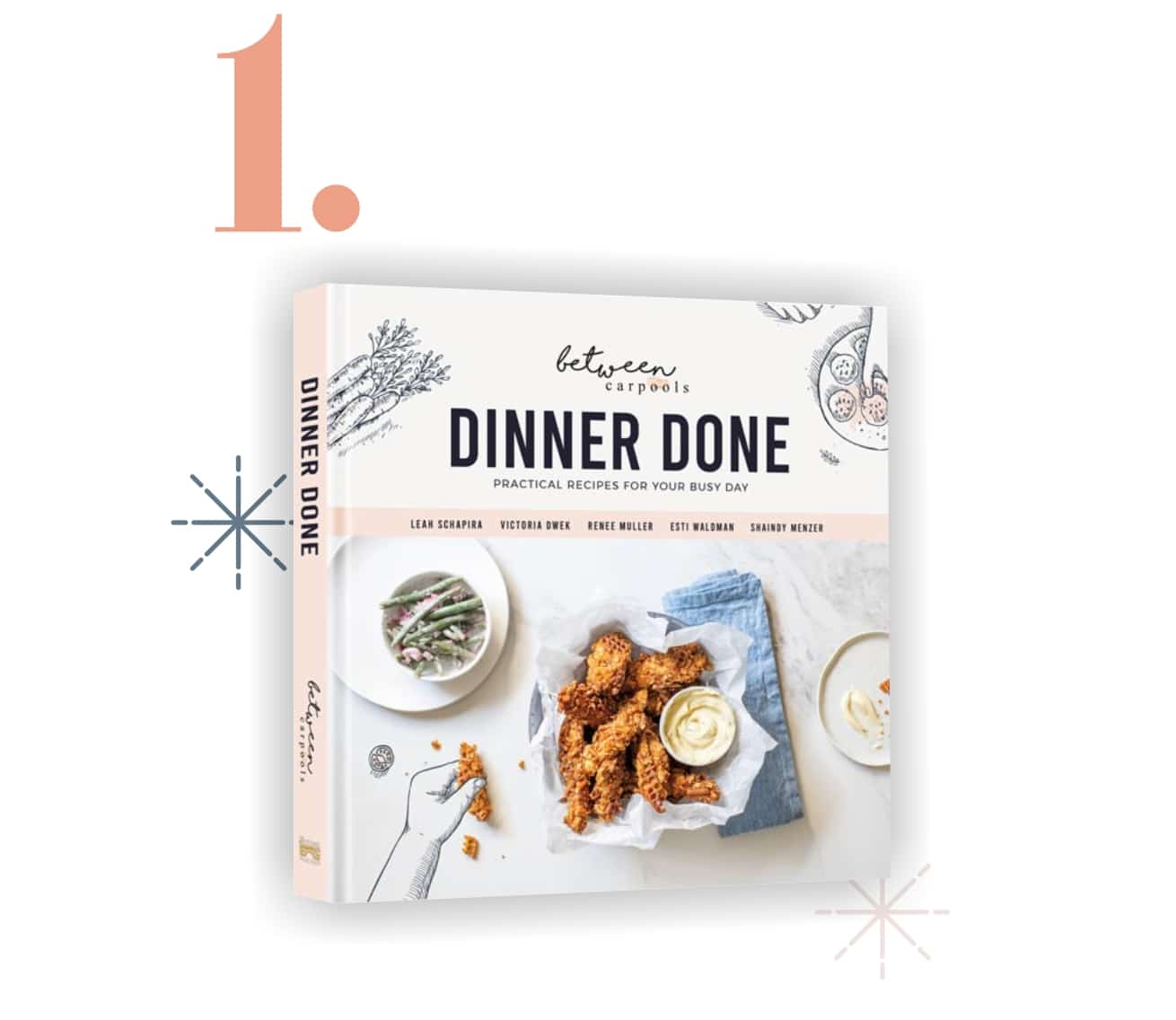 Dinner Done by Between Carpools
Well, duh. This is what every woman wants right about now.  Available on Amazon & Artscroll. (Free gift when purchased via artscroll)

Bella Sabatina Tea & Tea Essence
Do you see us raising our hands? We at BCP are actually big fans of premium teas. They're the treat at the end of a long day, that hot cup that lets you unwind and reward yourself for taking care of everyone else. Tea time is your time! And good tea makes a big difference! That's why we love a gift from Bella Sabatina. And if you also love having your tea on Shabbos, you have to try their tea essence!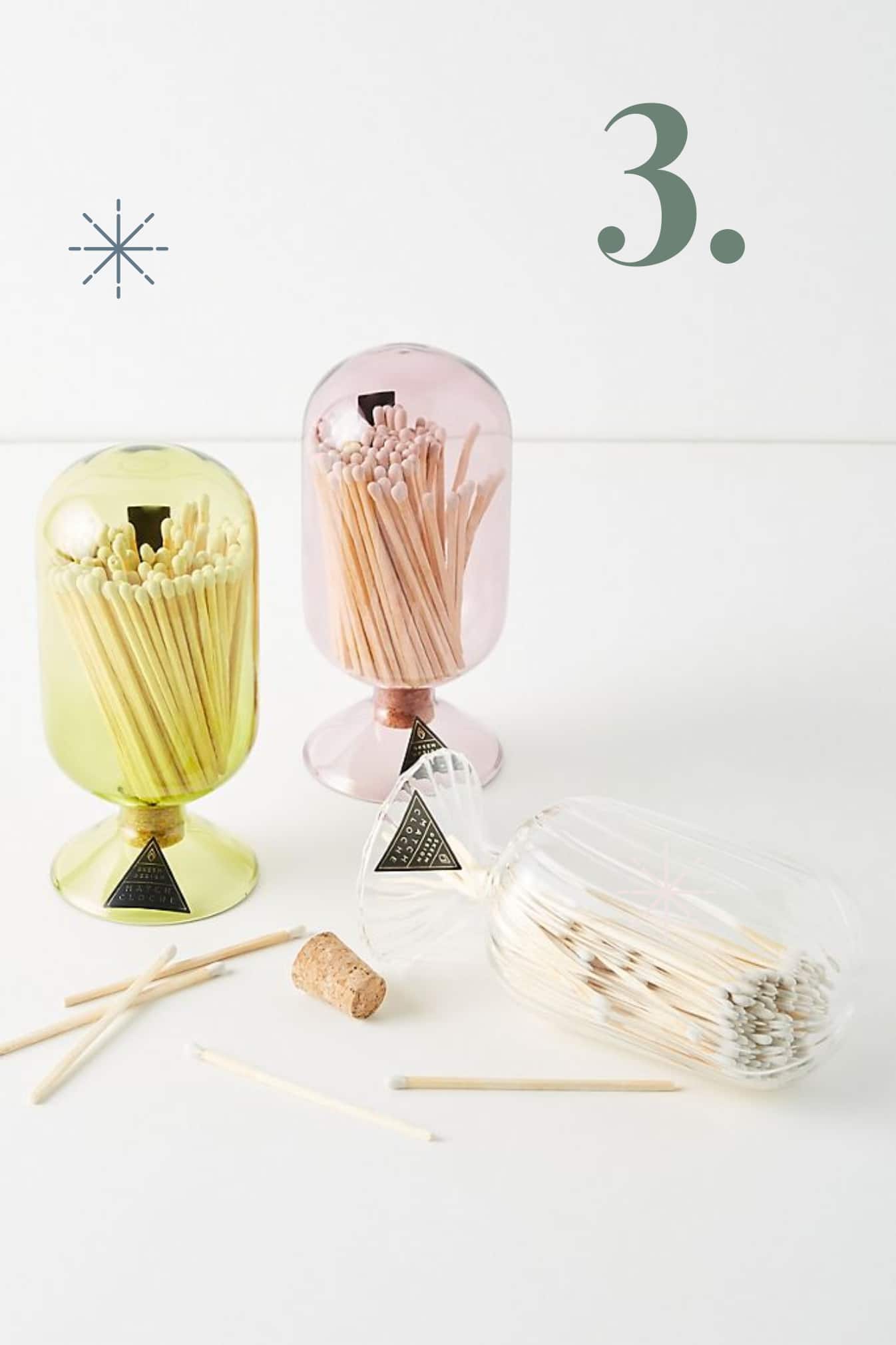 The Match Cloche
This is one of our favorite gifts we've received this year, because it looks so pretty next to the candlesticks on the dining room buffet. Any woman would appreciate it!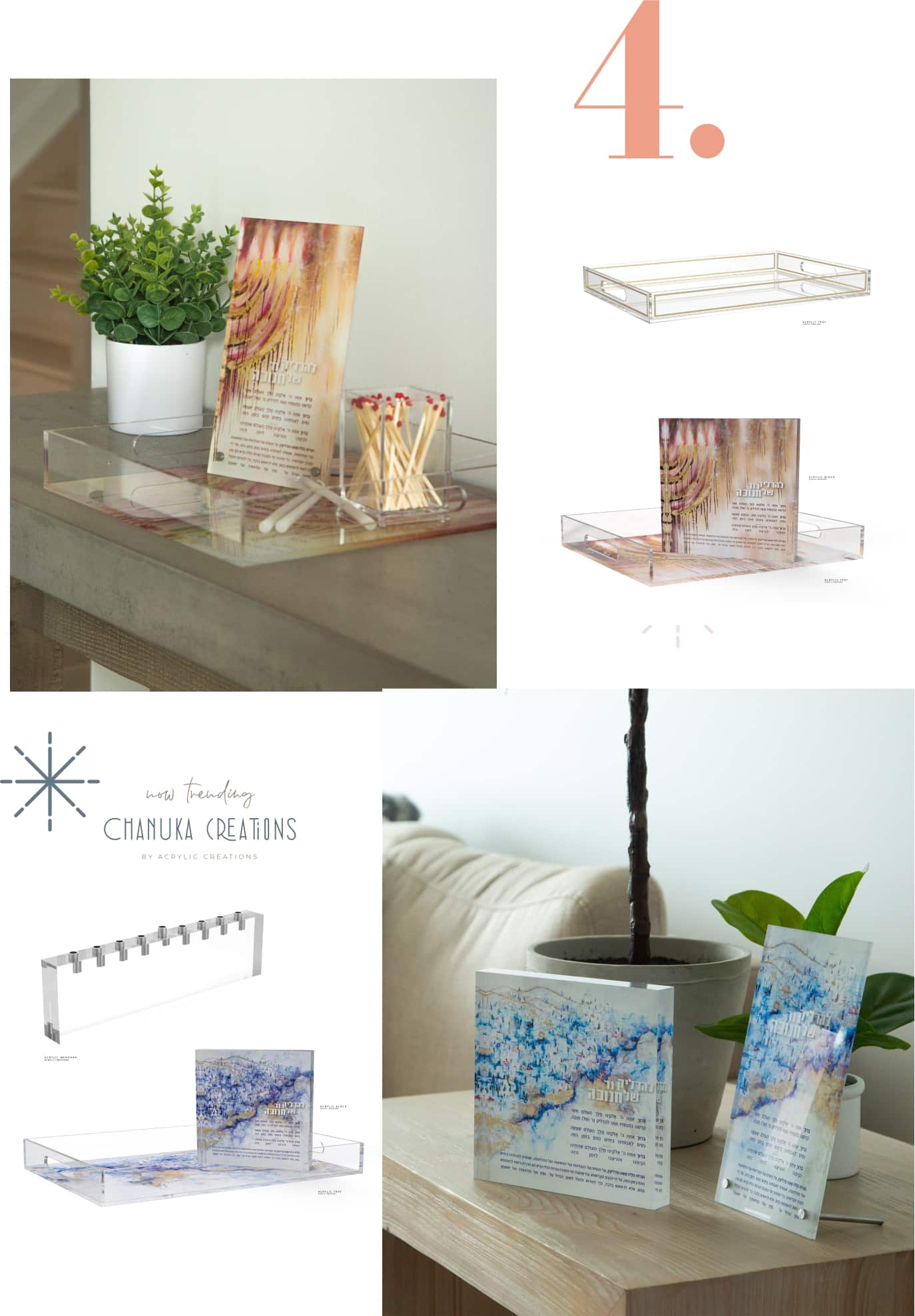 Acrylic Tray – Beautiful for Menorah
Acrylic Creations has done great things with acrylic. For Chanukah, you might love their acrylic tray that adds a touch of gilded elegance, see the whole Chanukah collection here. But that's not all. Browse the site. We're also fans of their acrylic art prints – it just brings both beauty, color, and a modern touch to a room.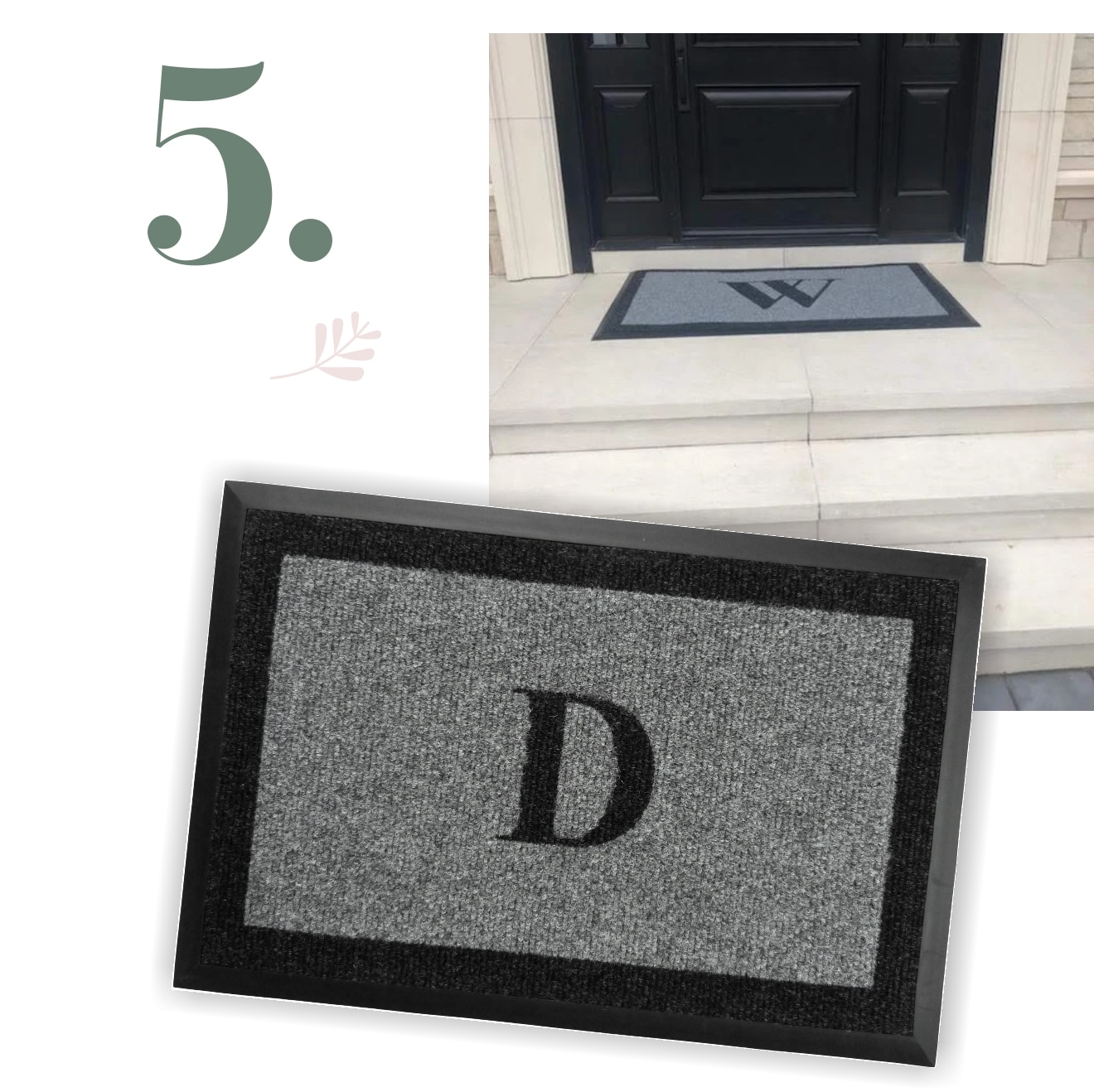 The Samson Door Mat
Coupon Code: BCP Readers can take 20% off with code BCP20. Exp 12/25/20
It's back and we're still loving it! We told you last year that all of us own and love
The Samson Door Mat and we can all say that one year later…it still looks BRAND new. We've never seen a mat remain fresh looking and distinguished at the entrance of a home like this one (all while absorbing dirt and keeping the house clean!). It's truly the ultimate housewarming/Chanukah HaBayit gift this winter (they'll think of you every time they walk in their home and it comes nicely wrapped!). The Samson Door Mat has a LIFETIME warranty and is available in four colors. Get one with a monogram for that special touch.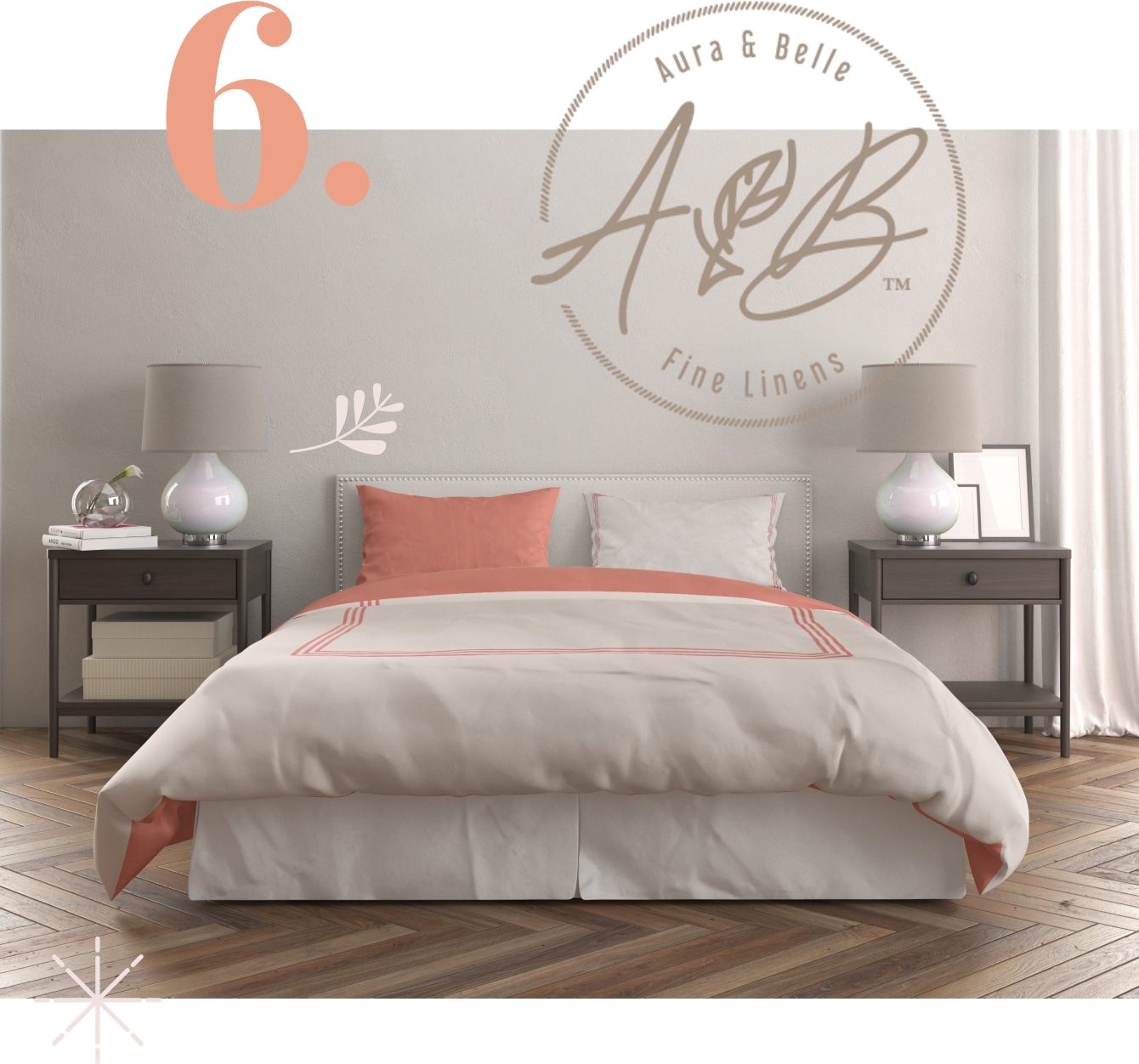 Aura & Belle Hotel Linens
Coupon Code: Enter code BCP for 10% off your order!
They're finally here! We've been waiting for the Aura & Belle Hotel Collection to arrive. The Hotel Collection is that perfect style that is completely current and matches every decor. Now, you won't believe how affordable it is to dress your beds with these high end linen sets, starting at $160 a bed. They're available in the perfect neutral colors you want and everything you need for that fully dressed bed comes in the set, including the fitted sheet, duvet cover, envelopes, and shams. Custom embroidery/monogramming is also available. View the collection here.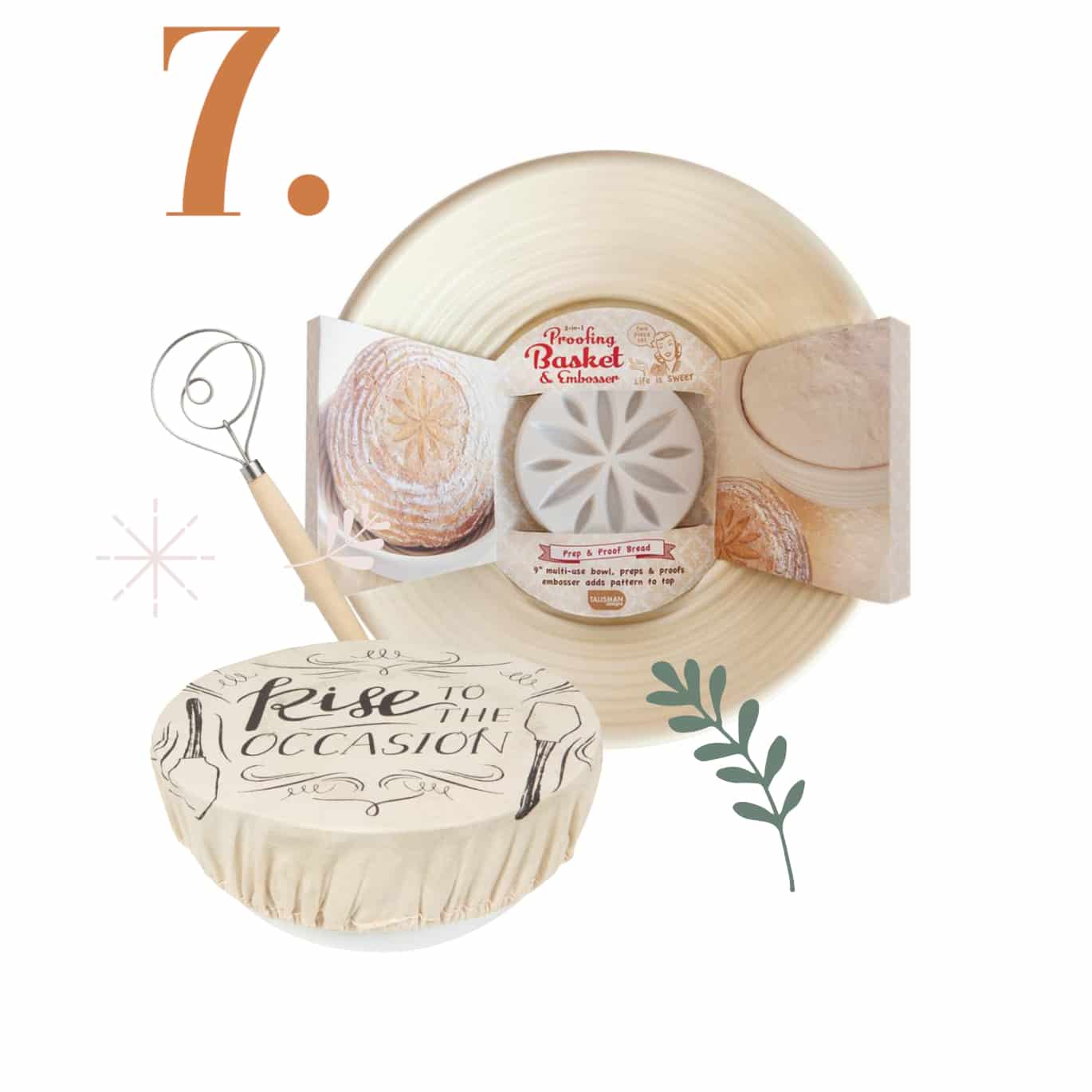 Sourdough Starter Package from The Peppermill
We bet you know someone who would love to get started making their own sourdough bread. This gift features everything you need to get started. Dough whisk, proofing basket, bowl cover and an exclusive recipe card from @Naomi_tgis. And while we always love a visit to The Peppermill's Brooklyn location, now we can also shop their curated selection of kitchenware and specialty ingredients online. If it's not sourdough, you'll find something the cook or baker in your life would love. Have fun browsing the site!
Pick-a-Pom Hat Shop
Your hat, the way you like it. Pick your base (ribbed beanie? Marled beanie? Diamond knit?) then pick your pom pom. Or two. Or three. And stay warm.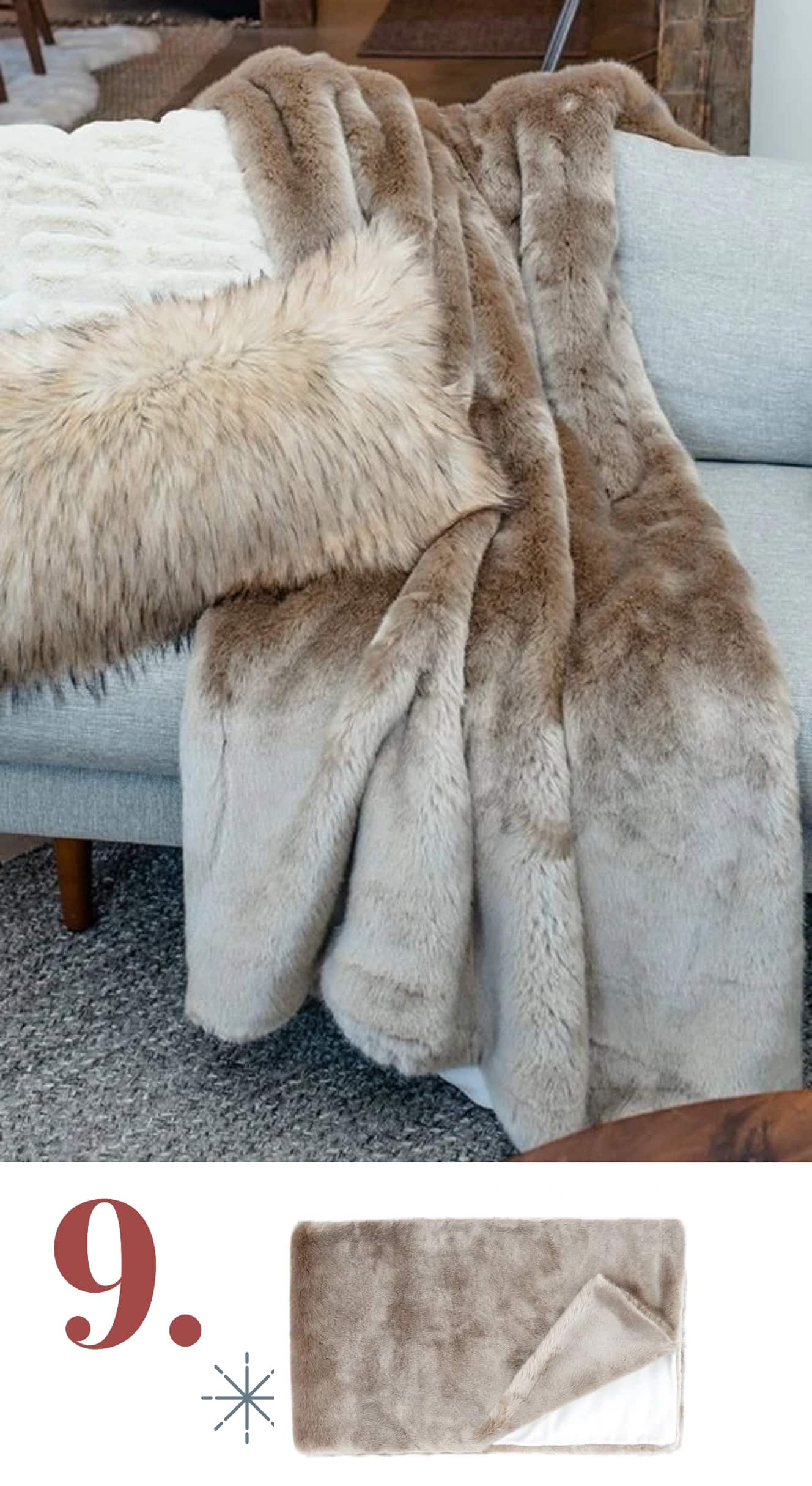 Fur Throws from Domani Home
Of course. We wouldn't mind if you'd gift us with one of Domani's fur throws (see this post for more gorgeous pics). They're an ultimate gift. But you can also find lots of gorgeous gifts for under $100 at Domani too (love so many items from this collection)! We particularly love the collection of diffusers (so many types) and those pretty hand soaps (a must for the kitchen and bathrooms!)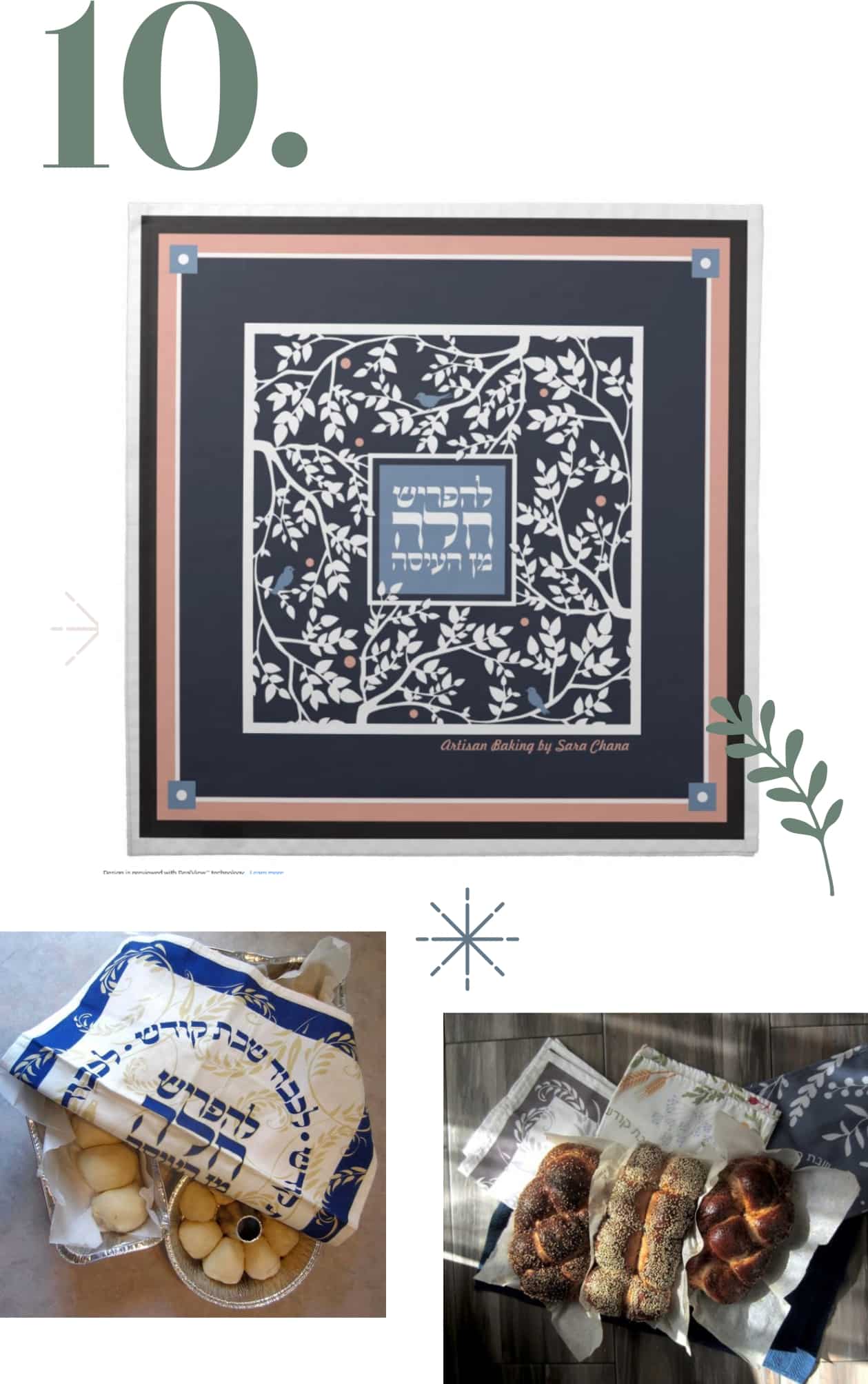 Best Dressed Bread
When the dough is rising, we take any clean dish towel to cover the dough. But then Goldy Shulman had an idea. Why don't we elevate this mitzvah and cover our dough with something beautiful instead? She launched Best Dressed Bread, a beautiful collection of challah dough covers designed to crown the dough as it rises. Challah dough covers are also personalizable, making them a great gift!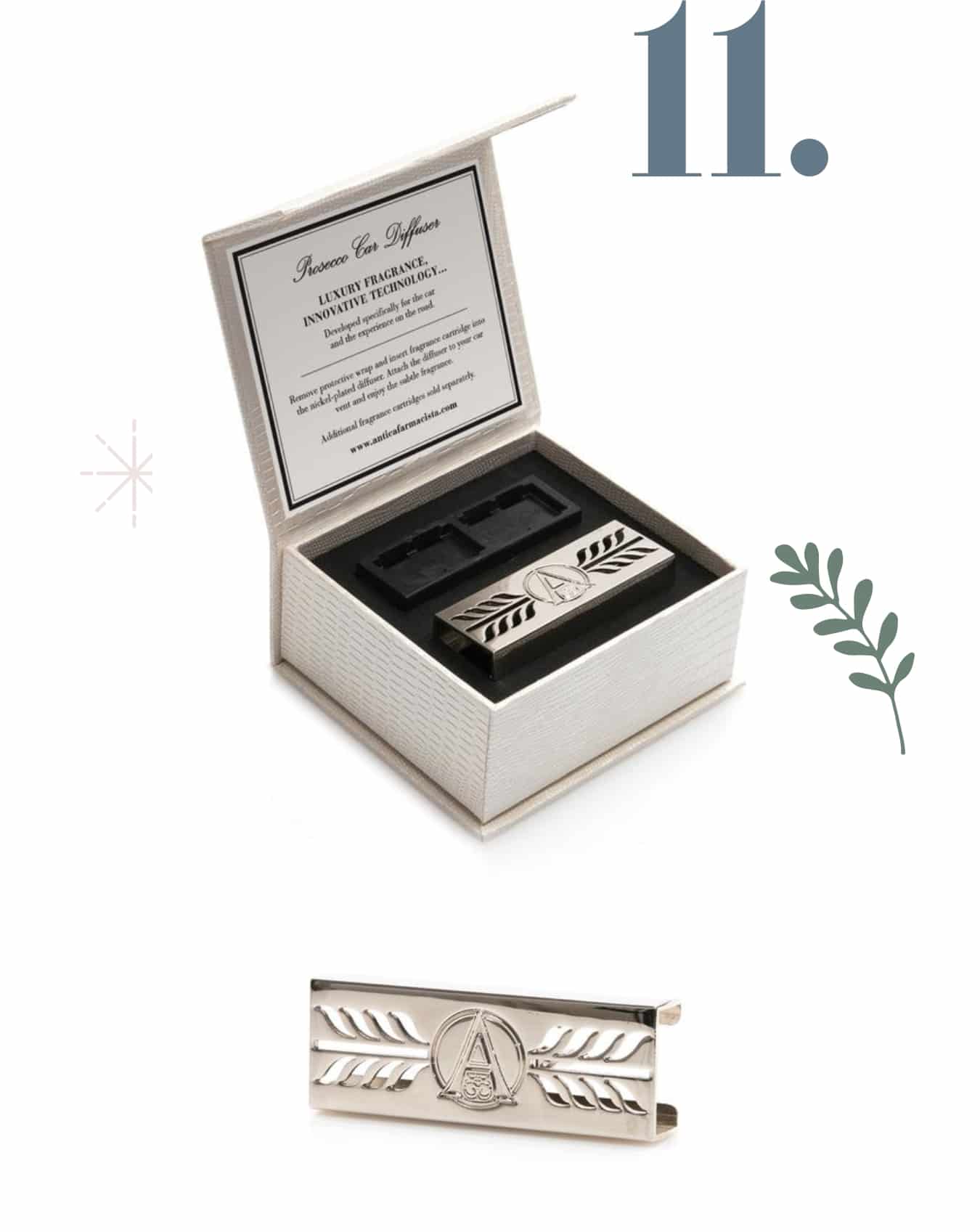 Car Diffuser from Moda Home
We bet that person who has everything doesn't have this. They'll enjoy it every time they step into their car. Introducing the new nickel-plated car fragrance diffuser, designed to clip onto car vent and diffuse a subtle scent for your vehicle. Each clip comes packaged with one single diffuser cartridge in a beautiful gift box. Refillable cartridges available in sets of four.  See more from Moda Home on Instagram at @modahomeus or on their site at www.modahome.shop.
This is really cool. Plug it into your phone to project whatever is on your phone screen onto the wall. No more fighting to see a little screen! Whether the family is watching Toveedo, that new Yoel Gold film, some home videos, or a ball game, it'll all be more fun with the Pico. 
Whether you want to immerse completely in what you're listening to…or want to be able to hear what's going on around you as well, AirPods let you choose your mode. They're also super comfortable as they include three silicone tips so you can use the one that fits your ear best. Listen with great sound without needing to hold your phone near you. Also great for when exercising. AirPods charge wirelessly right in the case. 
Tichel Girl
Yes, she has. Tichel Girl has finally perfected the tichel. And we know that you might not think of a tichel as a gift, but this is why you should want one (we want one too…right now we're just deciding on the color). First, this tichel looks way prettier on you than your snood (like…way). And second, tichels have always been a hard fit, harder to put on and stay on. This nonslip one isn't. And third. We like the color selection. Click on Tichel Girls Whatsapp Catalog to choose a color and order! It's easy! See more @tichelgirl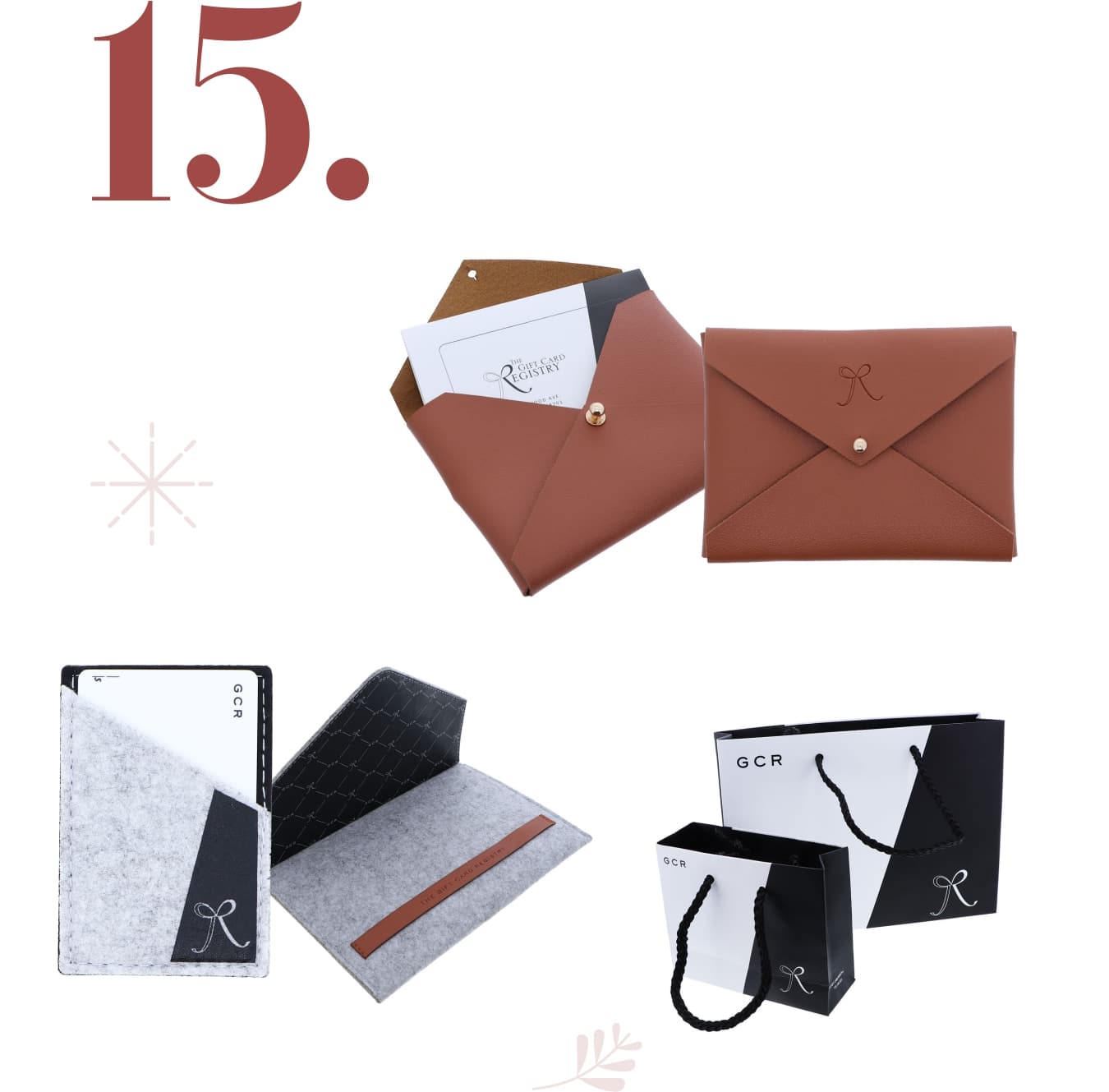 The Gift Card Registry
Don't know what to gift? The Gift Card Registry offers your recipient endless choices from the shops they love. It's also a hassle-free way to give a group gift through the group pay plan. It's easy! Gift Card Registry provides you with a link you can share with your friends, family, and colleagues…whoever clicks on the link can contribute to the gift! And now for our favorite part: The packaging. Now, you can feel just as good presenting a gift card as an actual gift.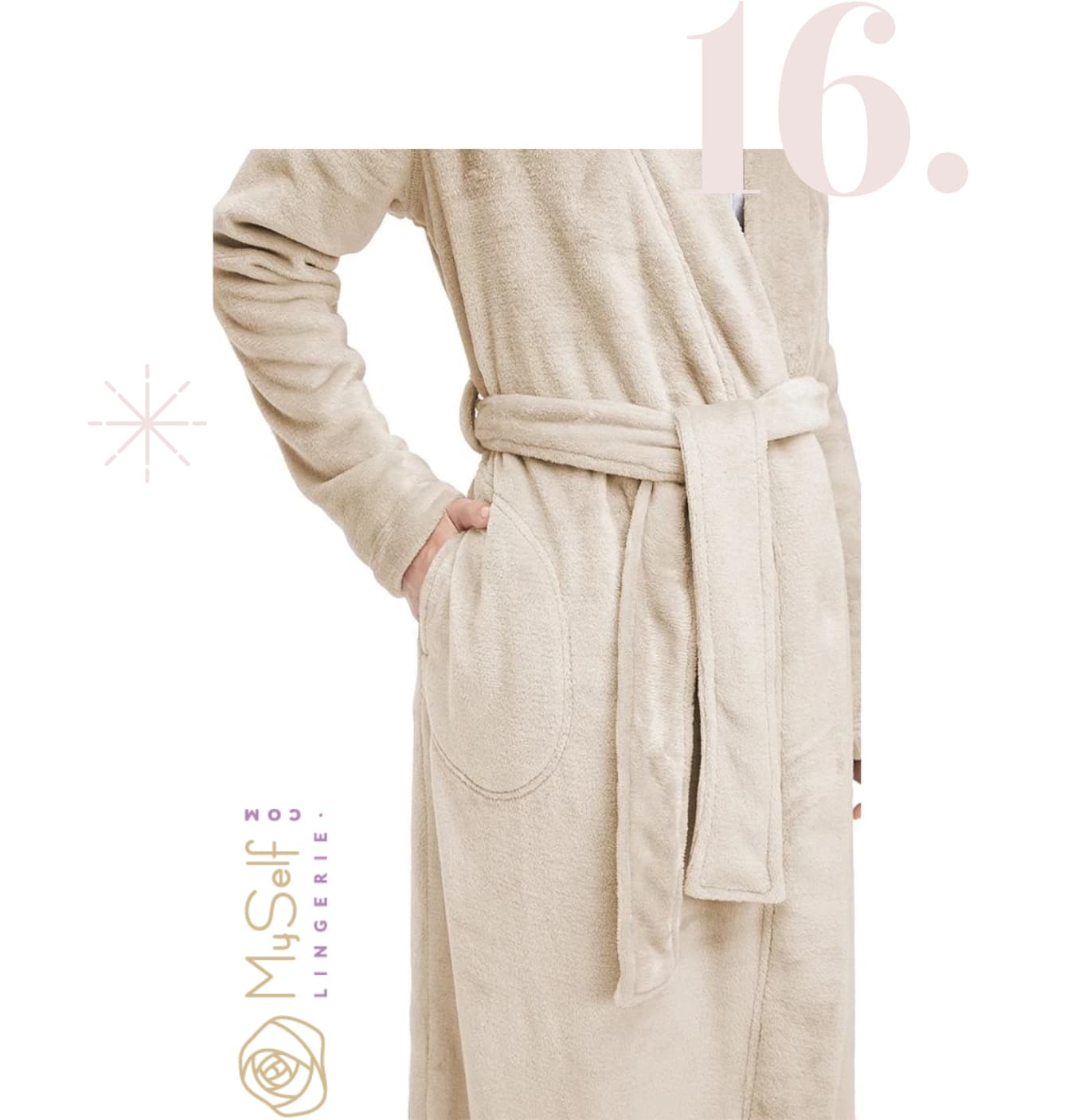 Marlow Plush Long Robe from Myself Lingerie
In the super soft fleet Marlow, you'll feel like you're wrapped in a blanket. It'll be your favorite thing to throw on with your PJs and slippers when you want to wind down for the day, or cuddle up with your hot coffee in the morning. There's lots more great gift ideas for her from Myself, including those pretty Memoi Slippers and lots more pretty things. There's also a BOGO sleepwear sale going on now.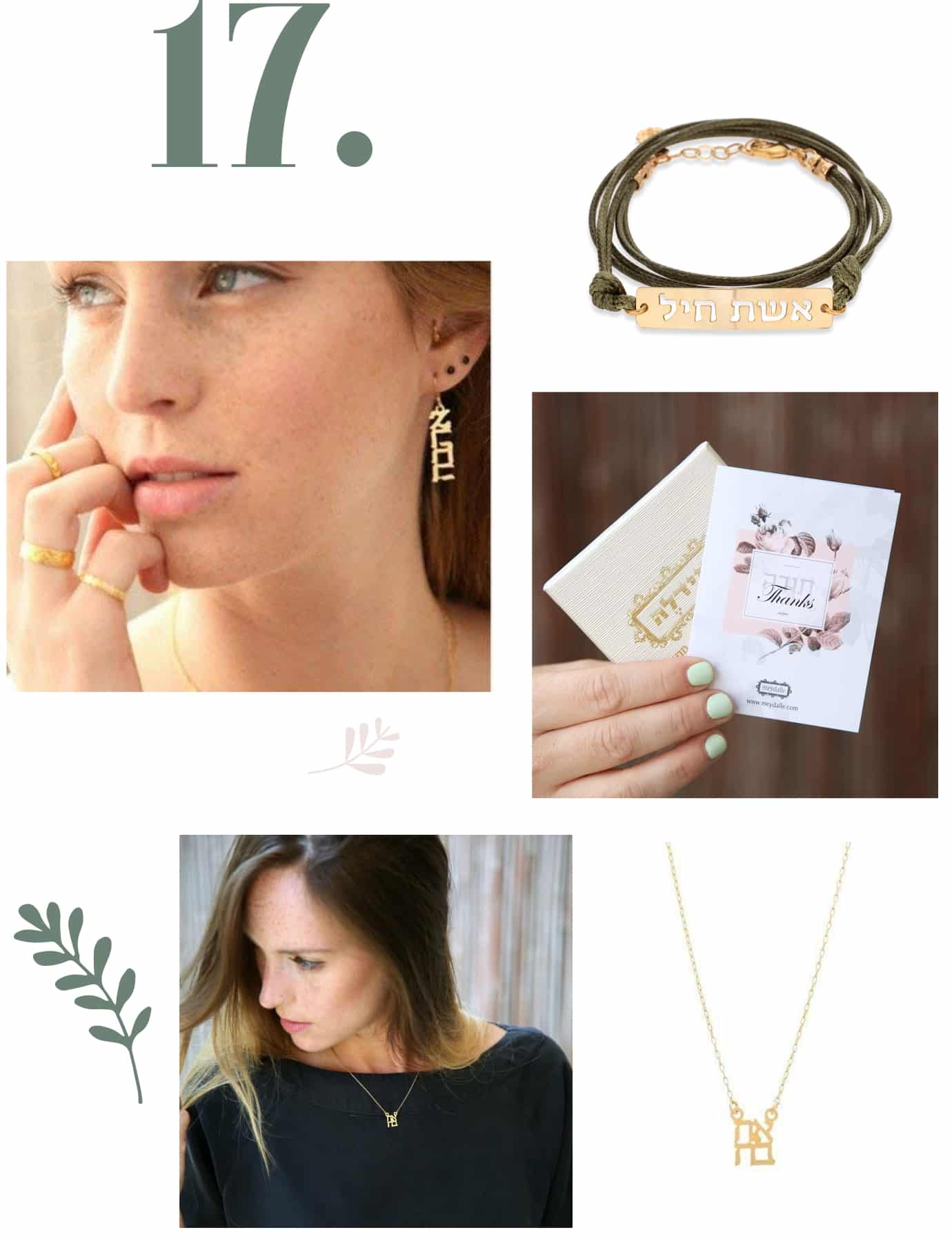 Maydelle Jewelry
Israel-based Maydelle Jewelry, designed by Dafna Shemesh David, creates a charming line of jewelry that simply inspires. Because, sometimes we need that reminder to connect and motivate us. You can view her inspiring handmade shop on Etsy or on Amazon. Follow her on Instagram @meydallejewelry_us or contact the designer directly by Email dafna@meydalle.co.il.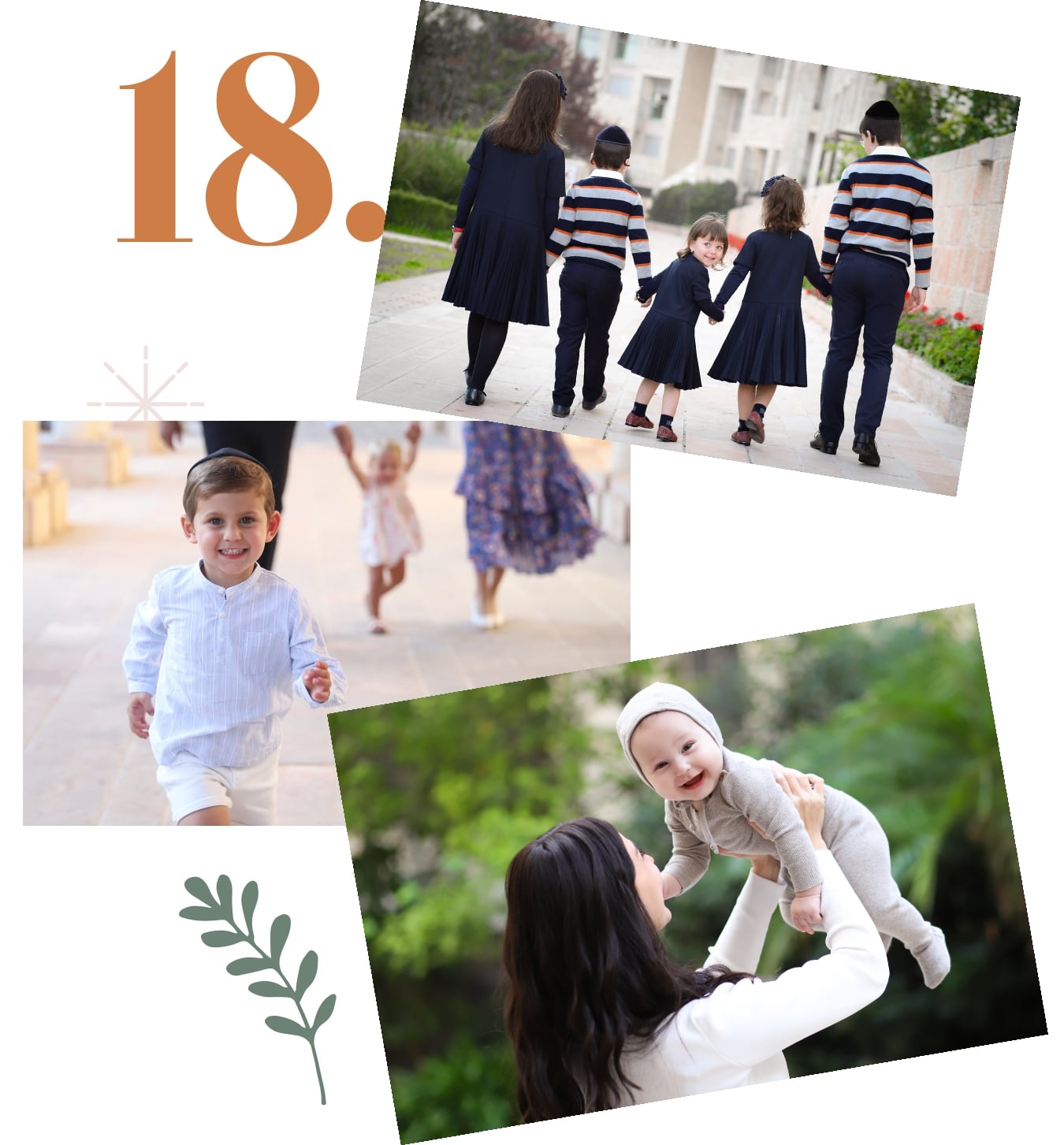 The Family Photoshoot with Devorah Friedman
Do you have family in Jerusalem? THIS is the perfect gift for any grandparent to give their married kids living in Israel. Both the parents and the grandparents will love having new professional pics of the family, especially with Jerusalem as the backdrop. Devorah is offering a Chanukah special now: $100 for a family session including an online gallery. See more of her work on her site or on Instagram @devorahfriedmanphotography or contact her on Whatsapp at https://wa.me/972534231273 or email info@devorafriedmanphotography.com.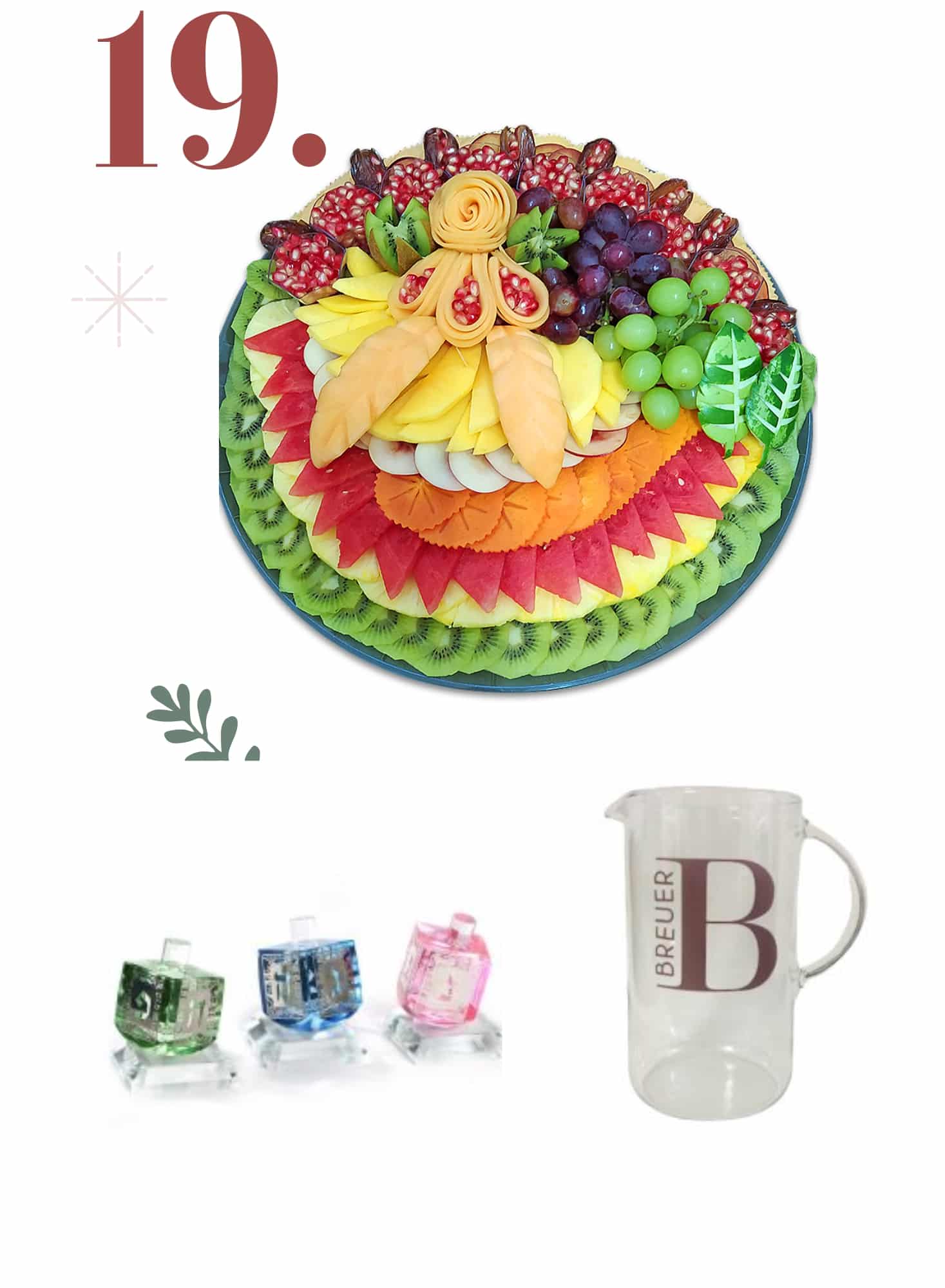 Matana Shops in Israel
Here's another great option if you have family that you're missing in Israel. MatanaShops is a marketplace that helps make it easier to celebrate Jewish life cycles with those living across the sea. It's one central website with lots of vendors selling a variety of giftable products, from food items to baby gifts, to toys for the kids, and much more. This gorgeous fruit platter is one of those great things you can send when there's a simcha to celebrate.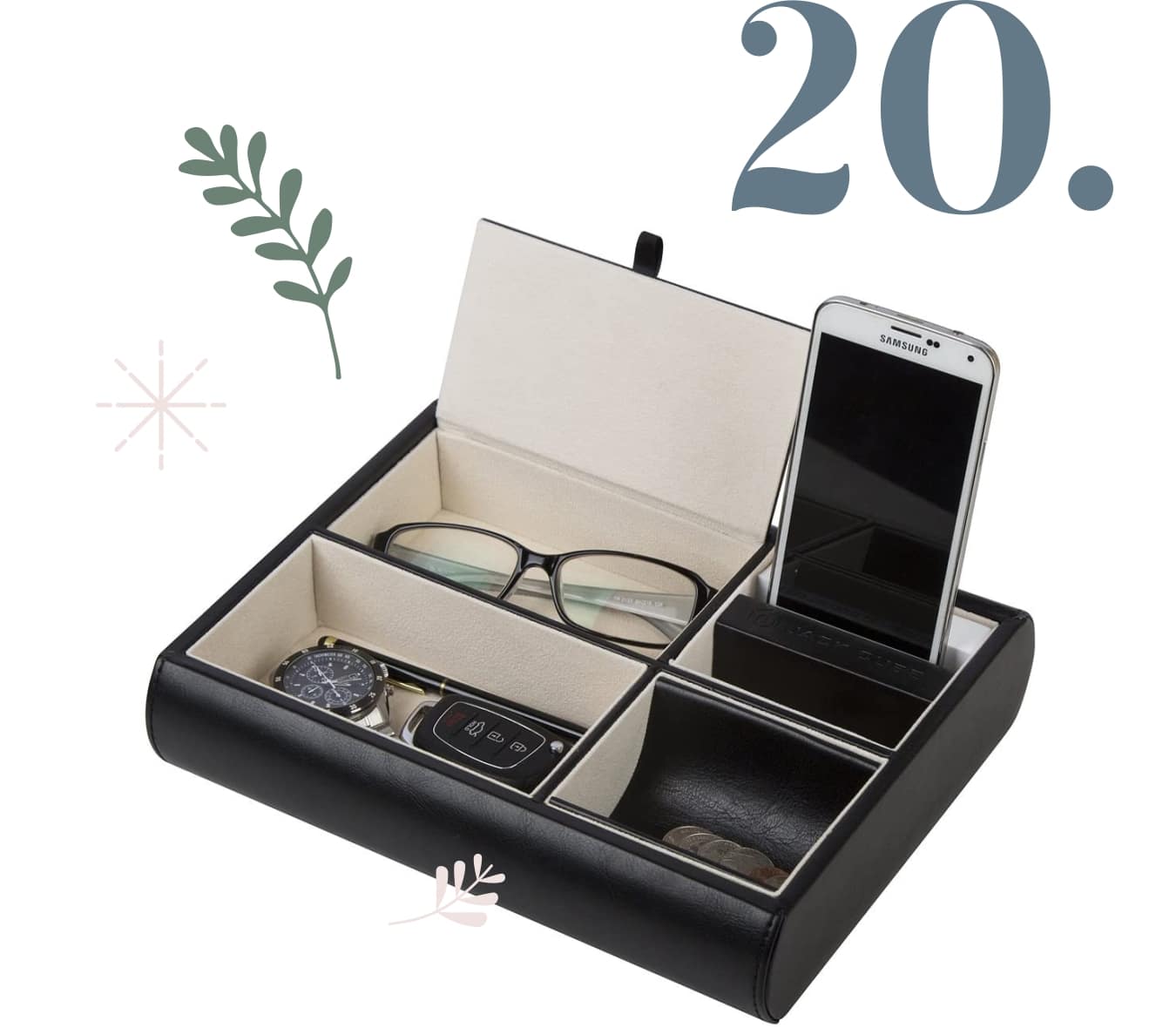 Tabletop Valet
A nice chic-looking tabletop valet for a really great price.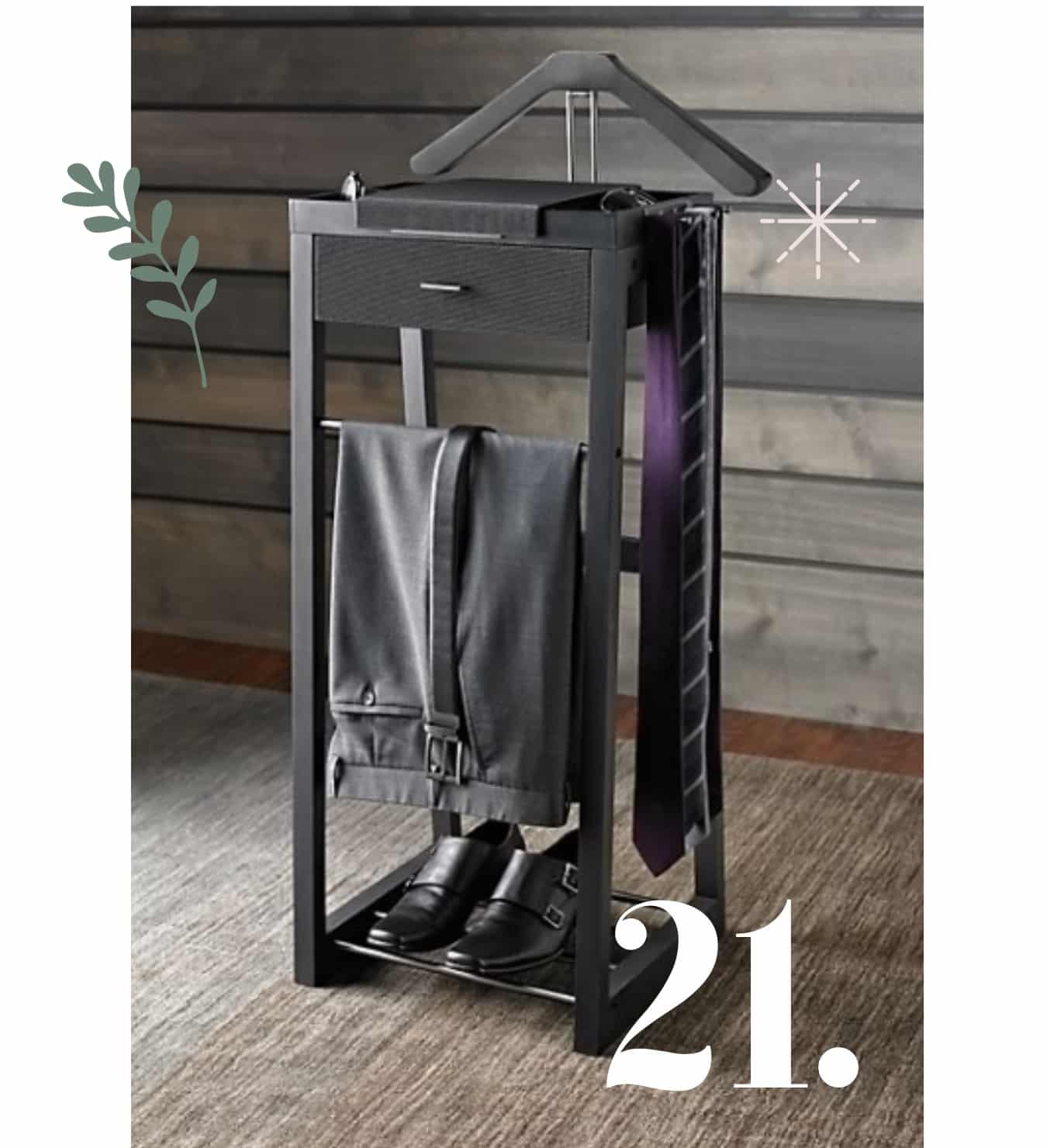 Kenneth Cole Valet – Still the Nicest!
We featured this valet in one of our other gift guides, but you know what? It's still the nicest one out there (Note: Bed Bath and Beyond has it for much less than Amazon – and use that coupon!). It coordinates well with modern decor, and has the right features for all men's "stuff." The drawer, the covered compartments, to the tie hooks…we really have not seen one we like nearly as much!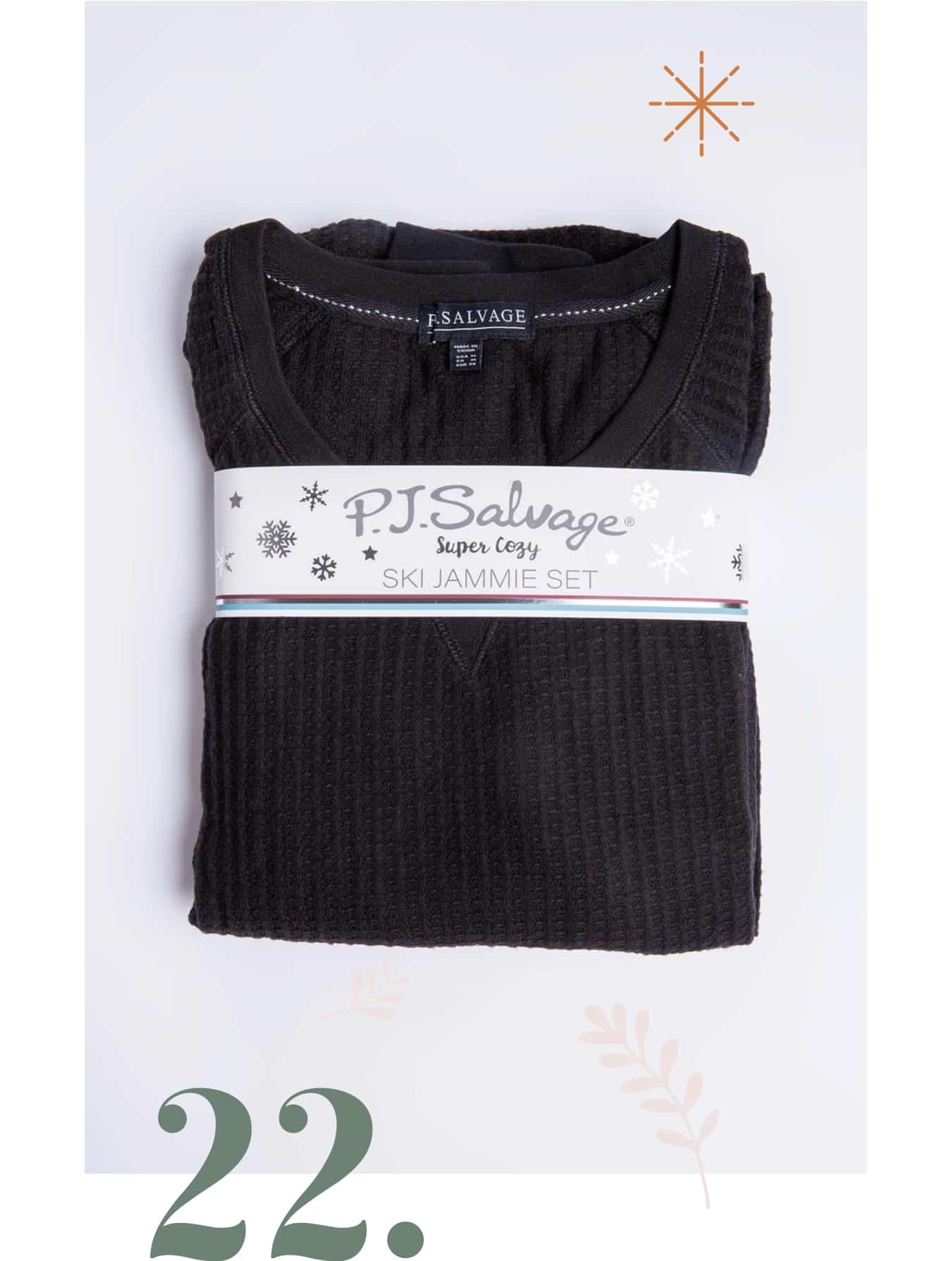 Ski Pajamas
Attention kids. Mom wouldn't mind some cute coziness like you see here.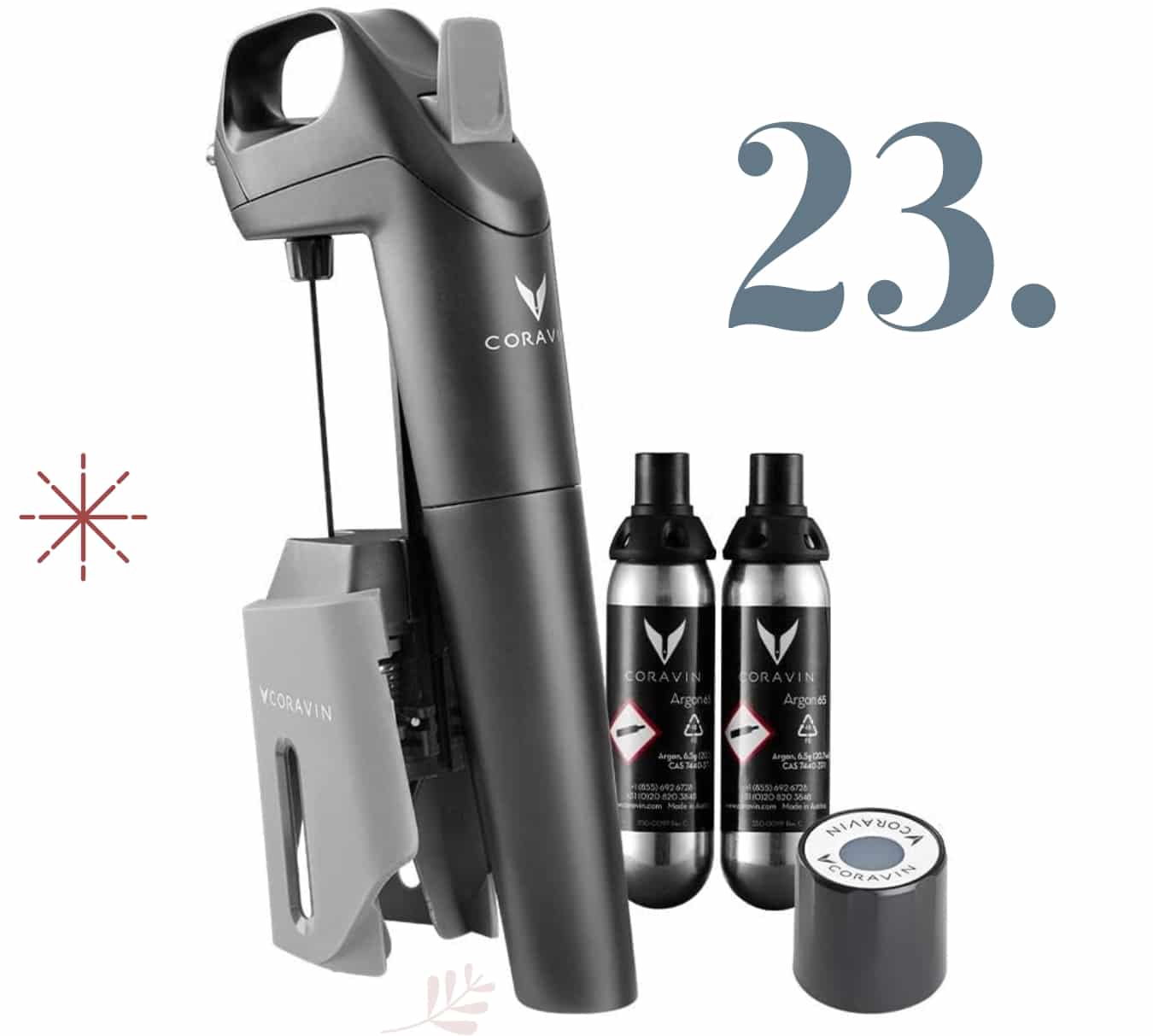 Coravin Wine Bottle Opener & Preservation System
This is the best, best gift for any man that loves wine! Now, no wine will ever go to waste! You can drink just the amount you want, and the wine stays perfectly fresh, as if it wasn't opened. You can even taste wine from multiple bottles during the same meal with no worry and no pressure to finish any. The Coravin uses a unique pressure system to get wine through a tiny pinhole made in the cork.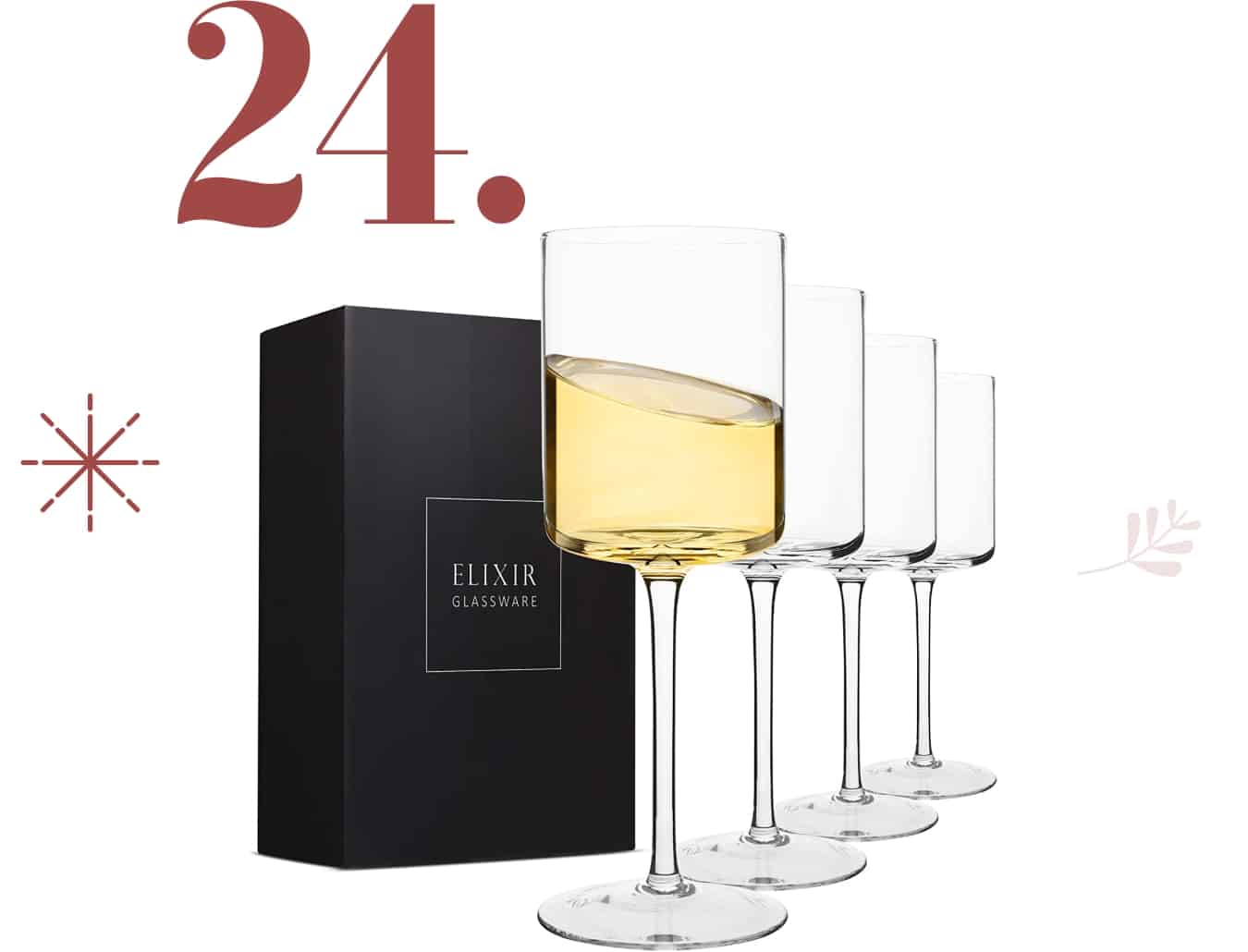 Elixir Straight Edge Wine Glasses
…And the cool wine glasses to pair with it.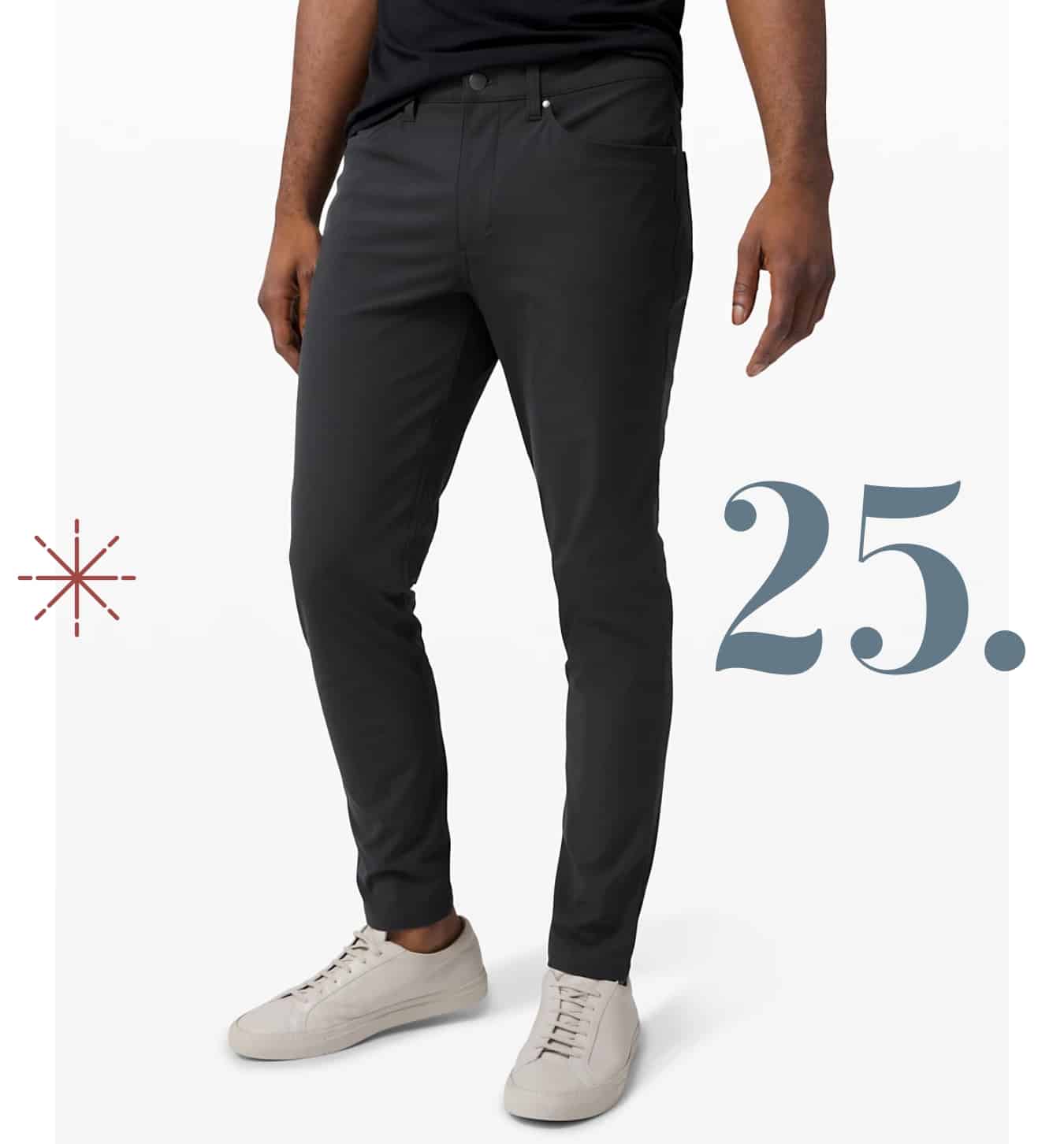 Lulu Lemon ABC Pant
Ok, so hear us out. We know these are pants and you don't think of pants as a gift. But here's why these are. Perhaps a man you know might not spend this on one pair of pants if he was say, shopping for new pants. But if you buy them for him, he will be very happy and they will be his favorite, most comfortable pair. He'll want to wear them whenever they're clean. They look great, don't wrinkle, and are oh-so-comfortable. So, maybe, perhaps he doesn't need a new tie or cologne. Think pants.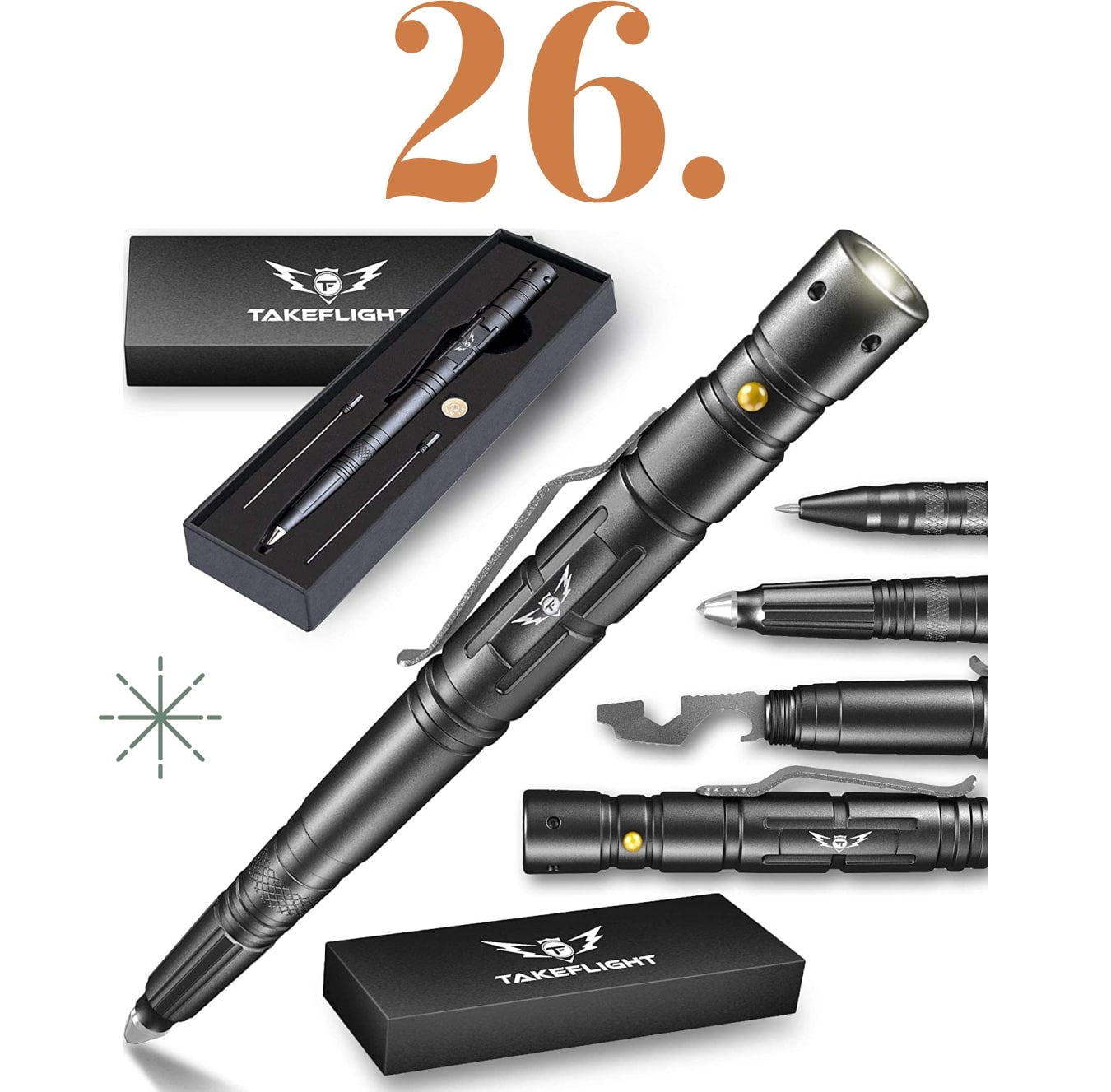 Self Defense Pen
Kept in the pocket of every super hero.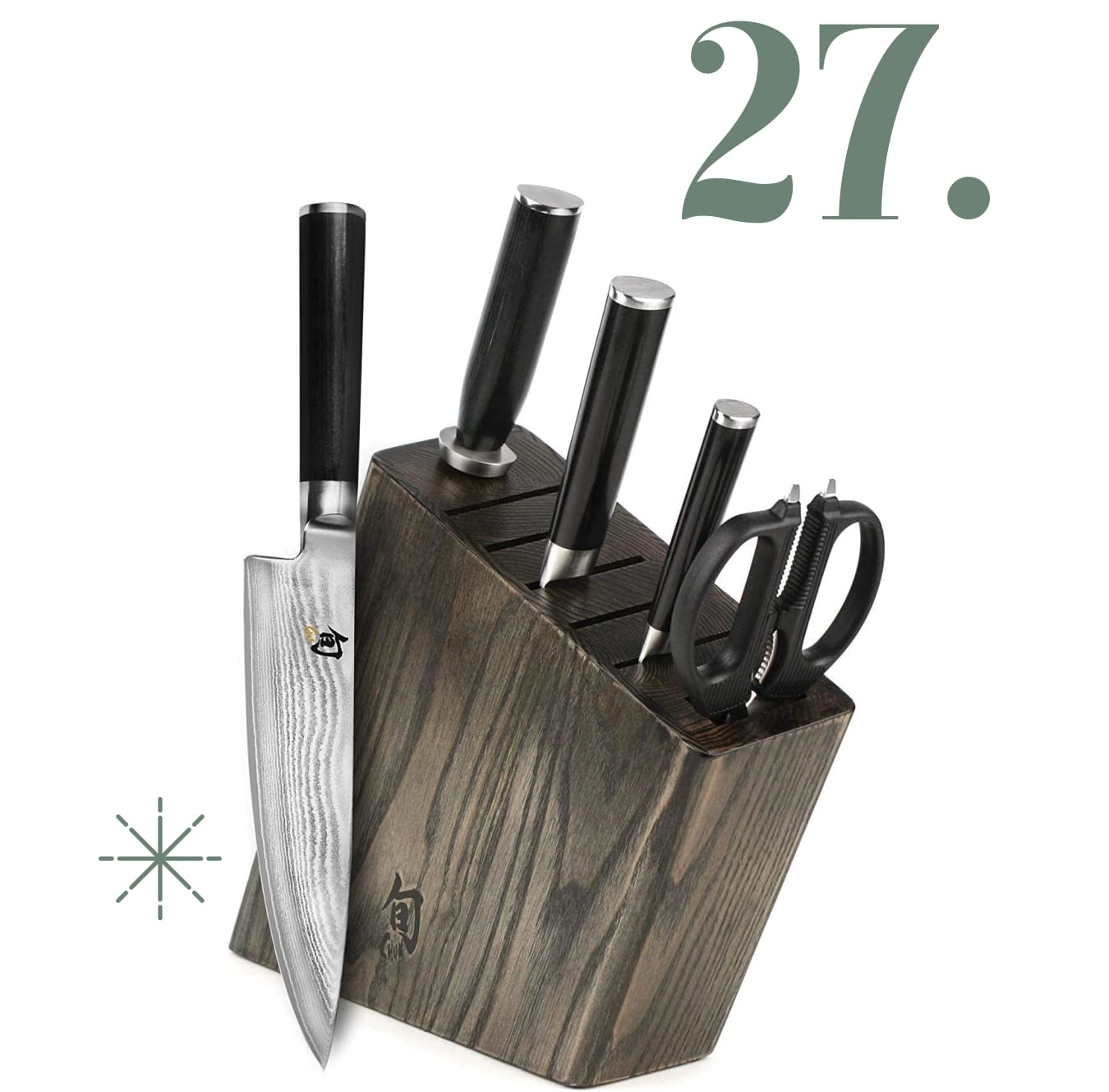 Shun Classic 6-Piece Block Set
Pretty (and functional) knives are definitely a luxury. One that she'll enjoy every single day.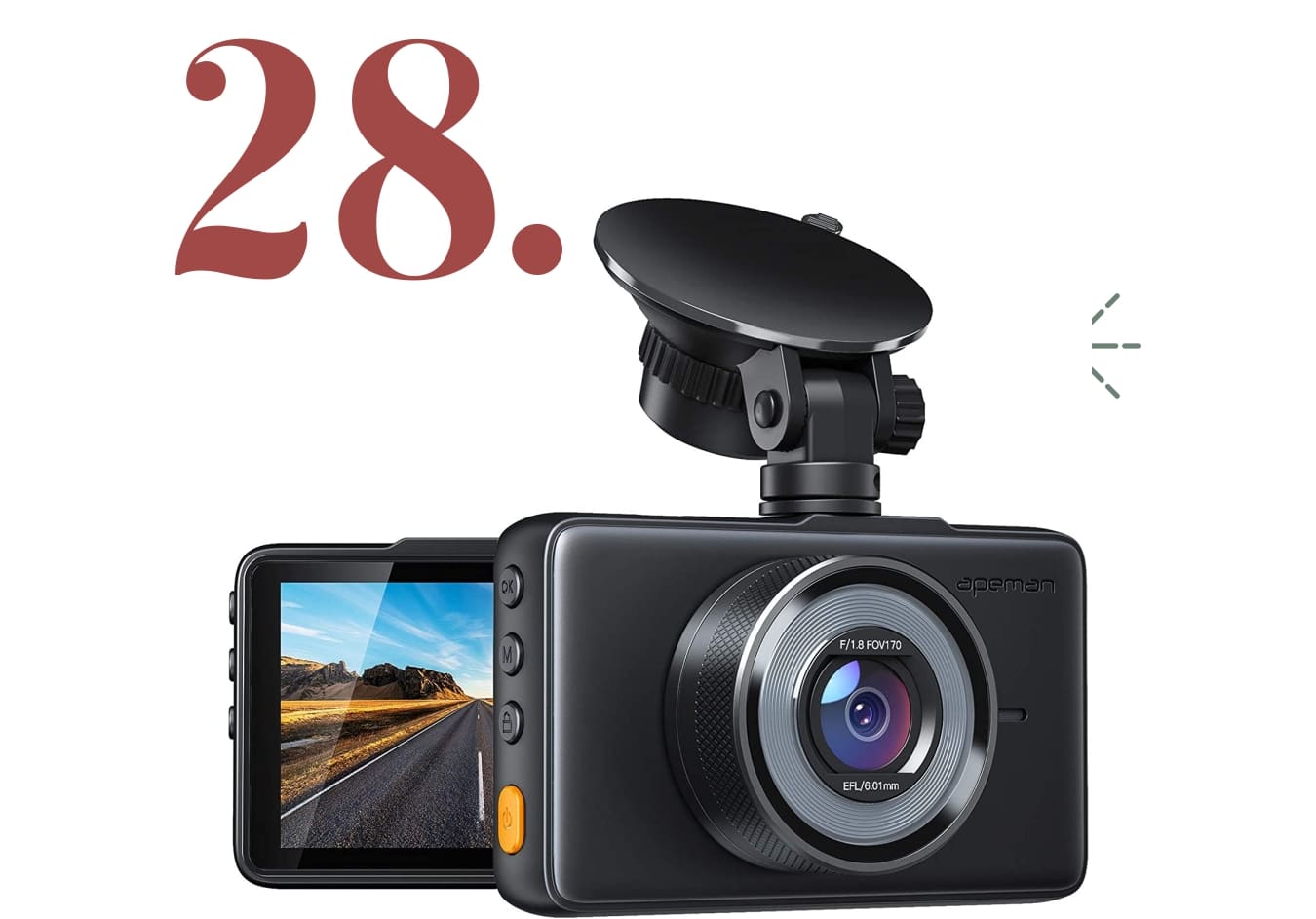 A highly rated dash cam at a great price too. You don't need to spend a ton to get a great dash cam with great recording quality!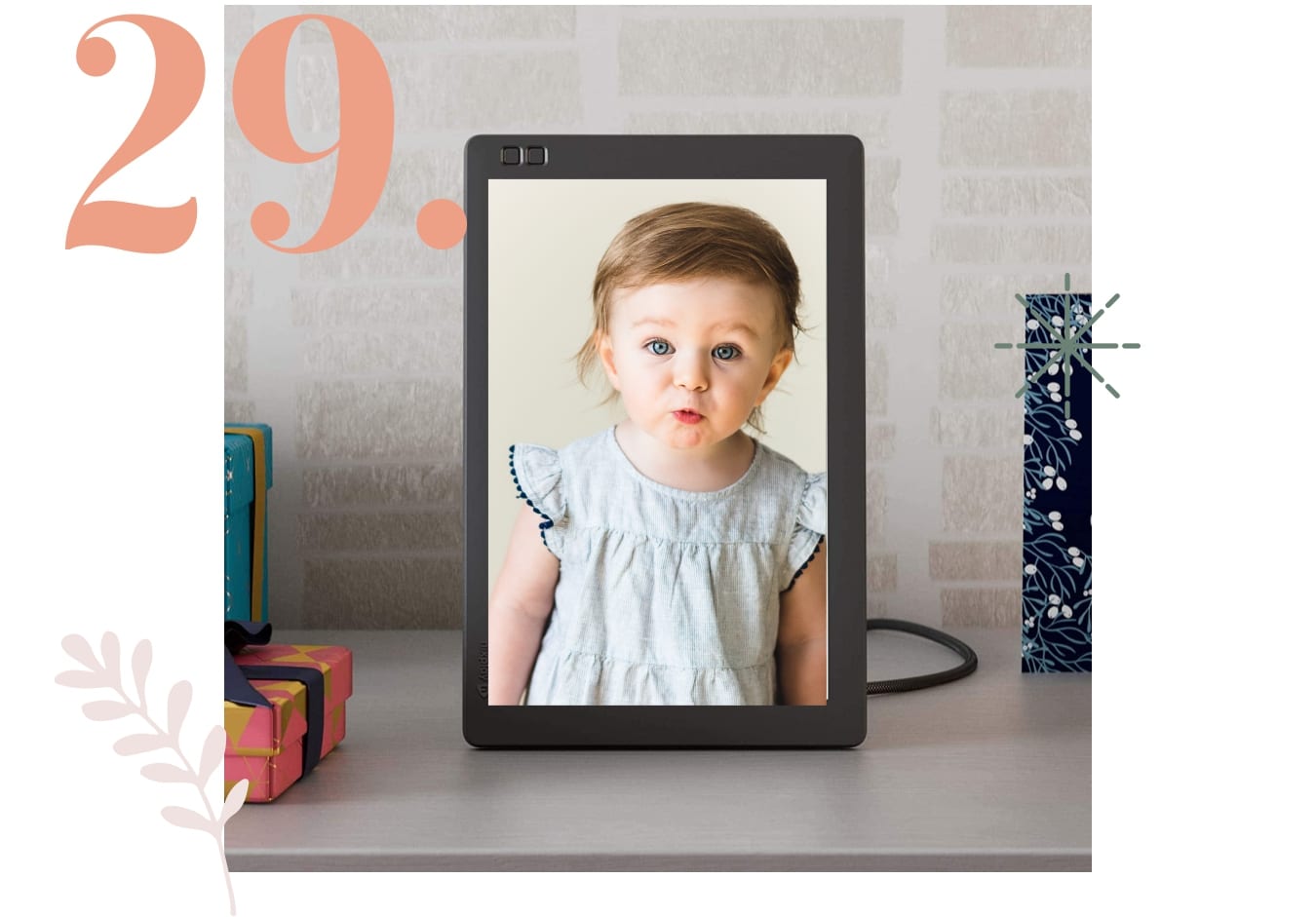 The Nixplay Digital Photo Frame
We featured during one of our other gift guides, and we still think it's the perfect gift for grandparents. Email your digital pics to the frame to get them into the rotation!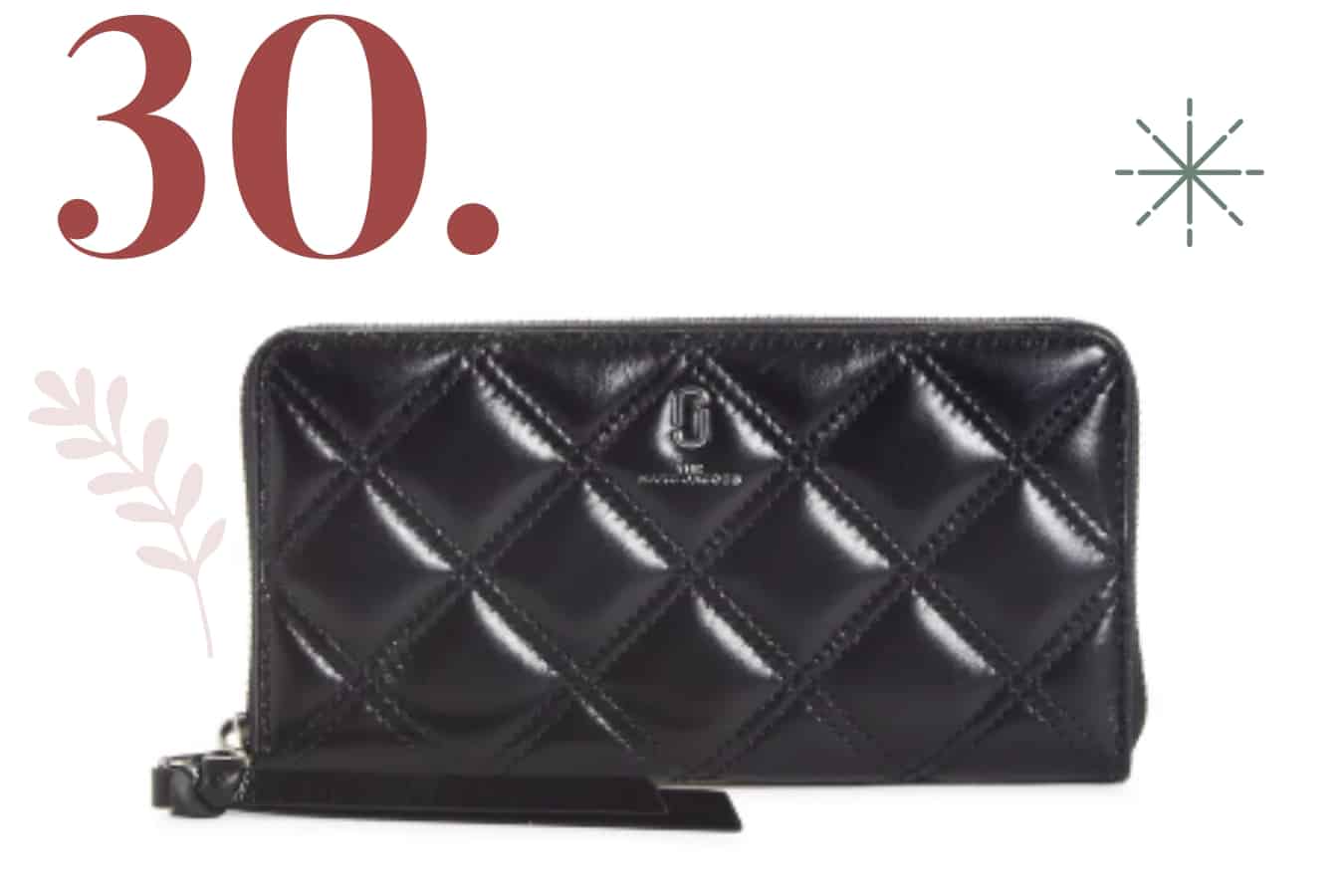 The Marc Jacobs Leather Wallet
The Nordstrom Winter Sale is here, and lots of bags that she'll love are marked down, including this quilted wallet that's 40% off. See more great handbags and wallets on sale here (search by percentage off the view the best deals).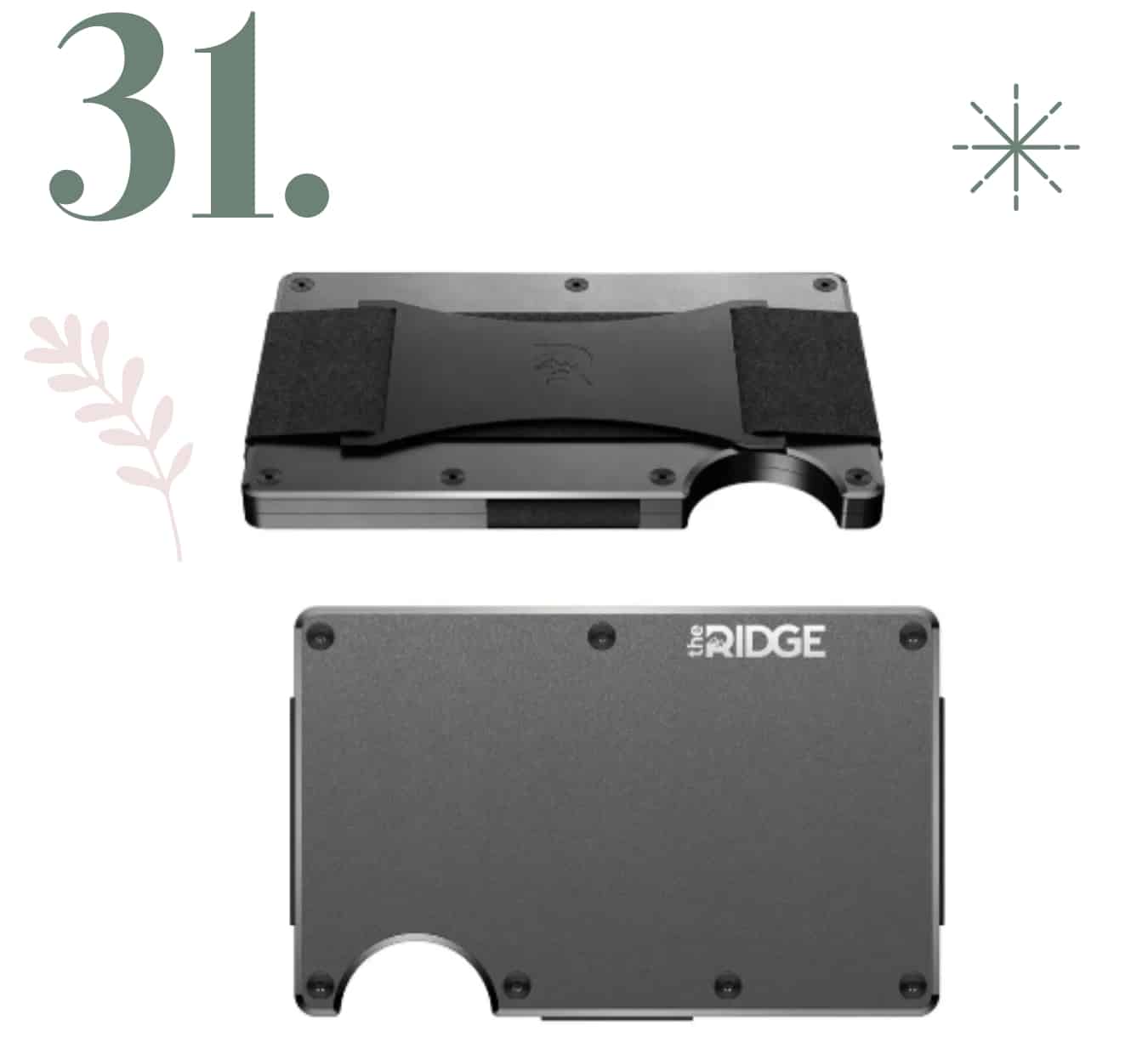 The Ridge Wallet for Men
This is the wallet that's all the rage! This minimalist wallet is a hard card case with a strap for holding cash. It's unlike any wallet he's ever owned and will hold up to 12 cards while maintaining its slim, sleek shape.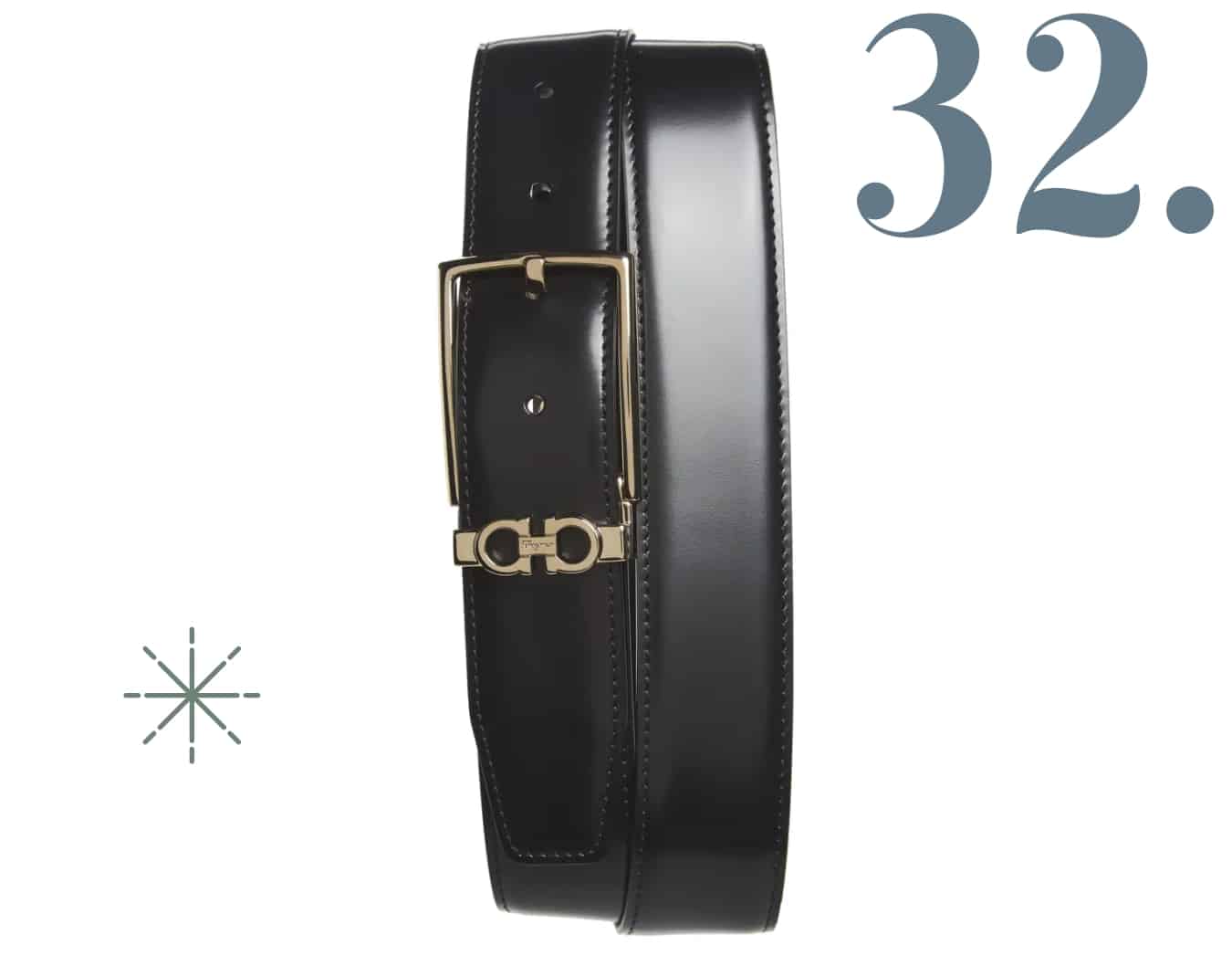 Ferragamo Reversible Belt
If he's the type of guy that loves a designer belt, this is our pick this season. We love it because it's not an "in your face" logo, it's much more subtle (unlike the fakes!). Plus, it's reversible, so it will work equally well with black suits and blue. If your man is not into logos, the Allen Edmunds Leather Belt is a great, clean and sleek dressy pick and it's also 50% off (usually $100, now $49).