Love cooking with fresh garlic? We've got a tip that will eliminate the messy garlic press from your dinner prep.
While we love the convenience of frozen crushed garlic cubes, they don't really measure up to freshly minced garlic prepared at home. And many of us are already buying the peeled garlic cloves at local grocery stores (or in bulk at Costco). But who likes cleaning out the garlic press every time they cook??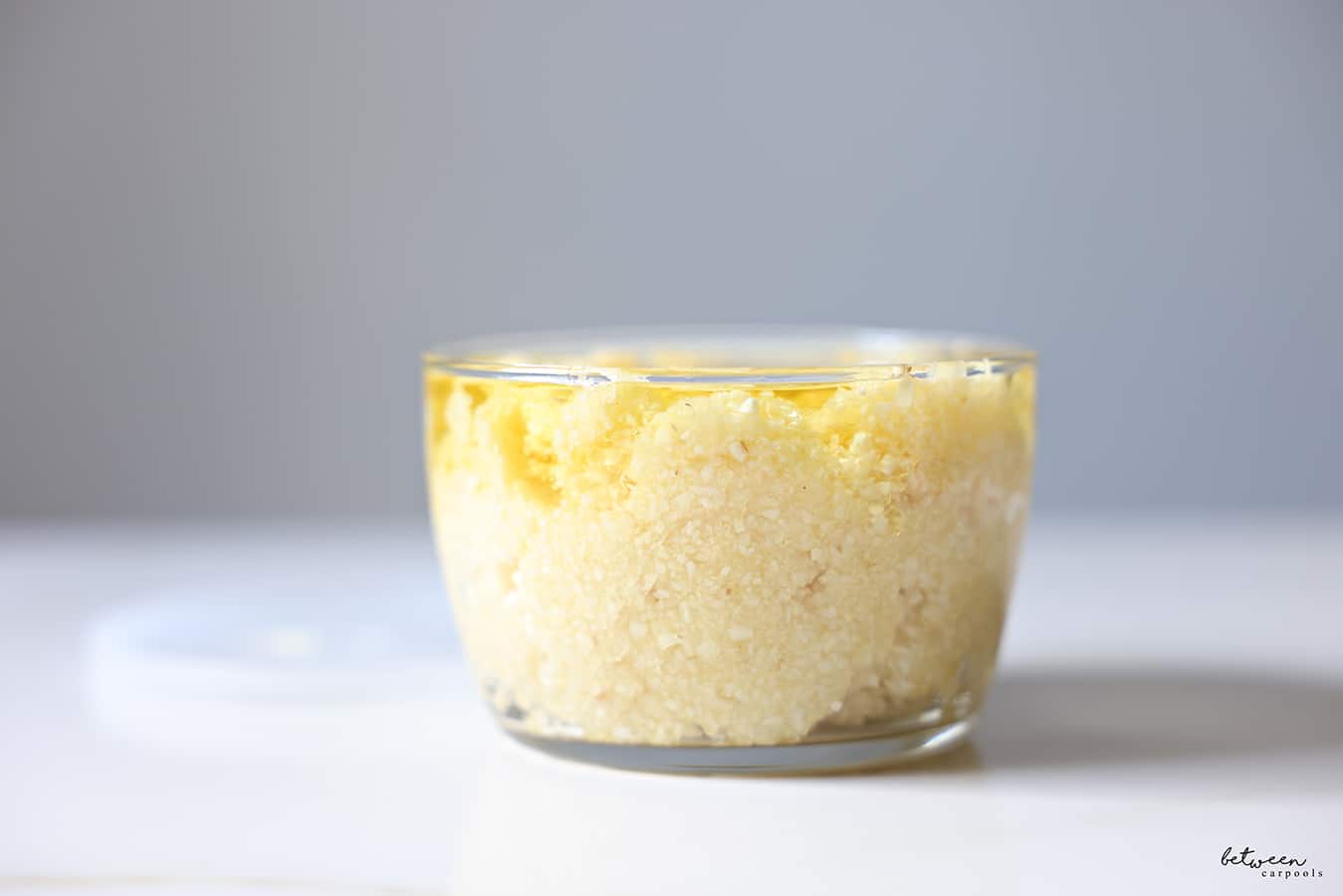 Did you know that you can mince a lot of garlic at once and store it in the fridge for up to a week?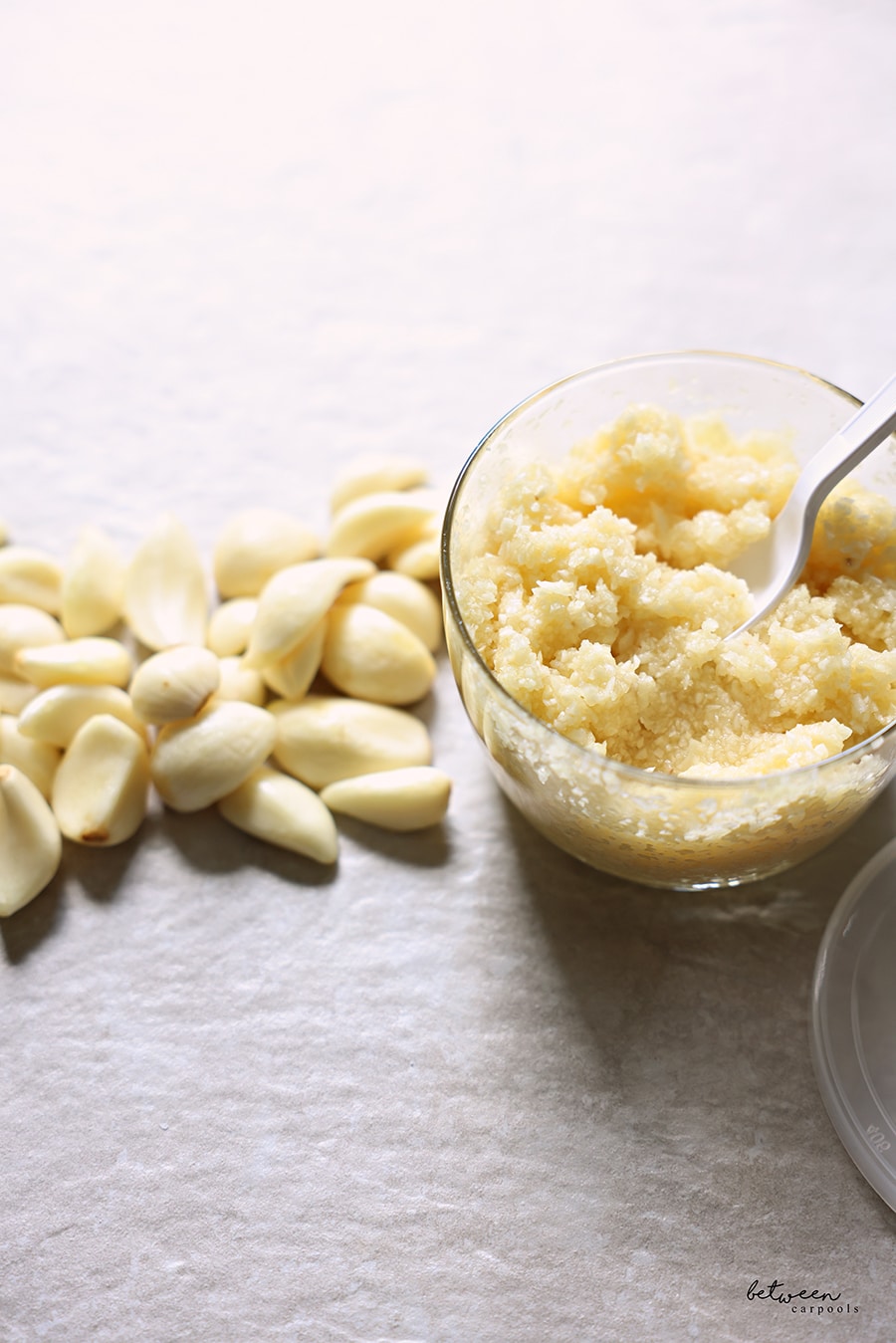 And while you may not need this on a regular basis, before a Yom Tov cooking marathon, the efficiency can make a real difference.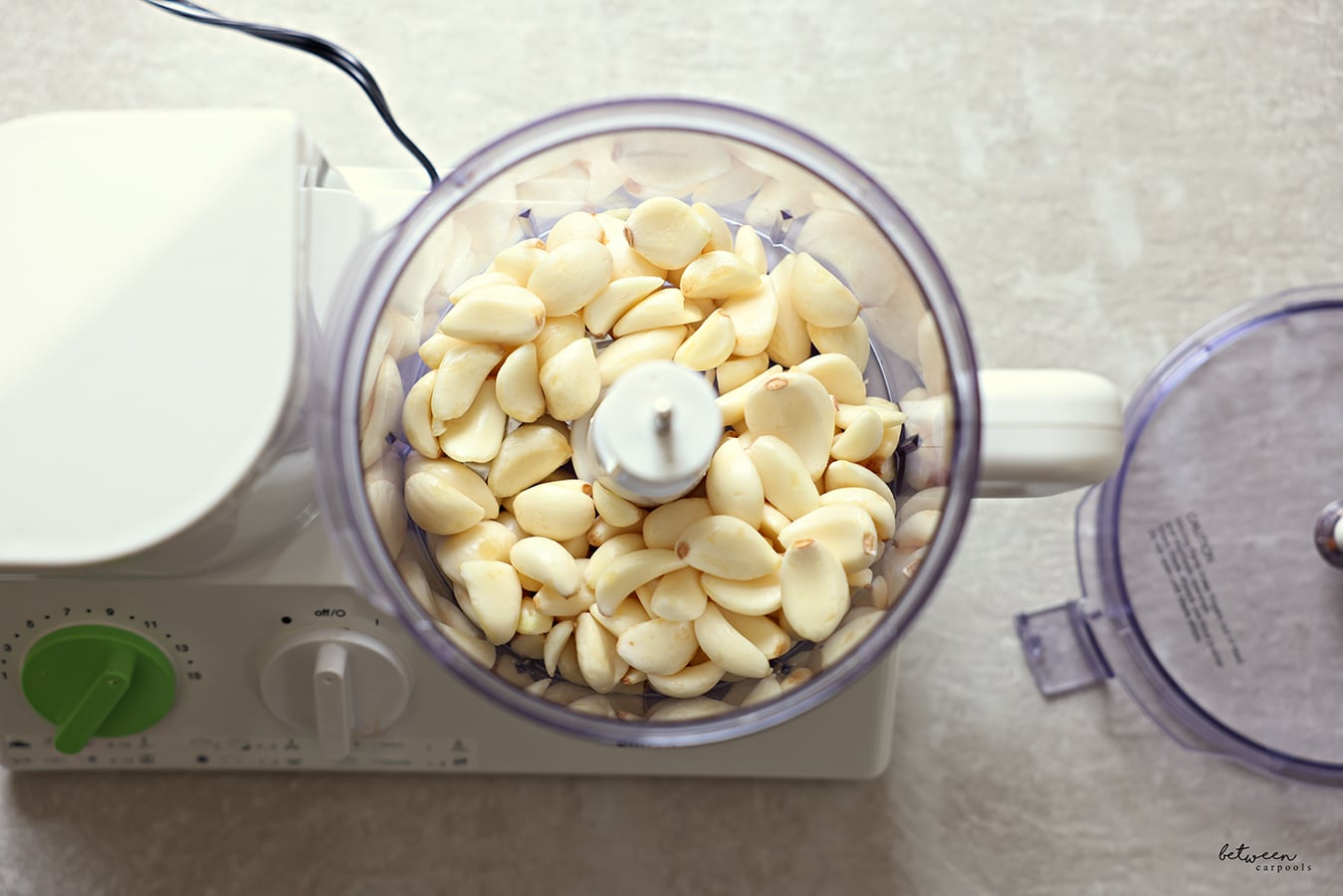 And it's really easy!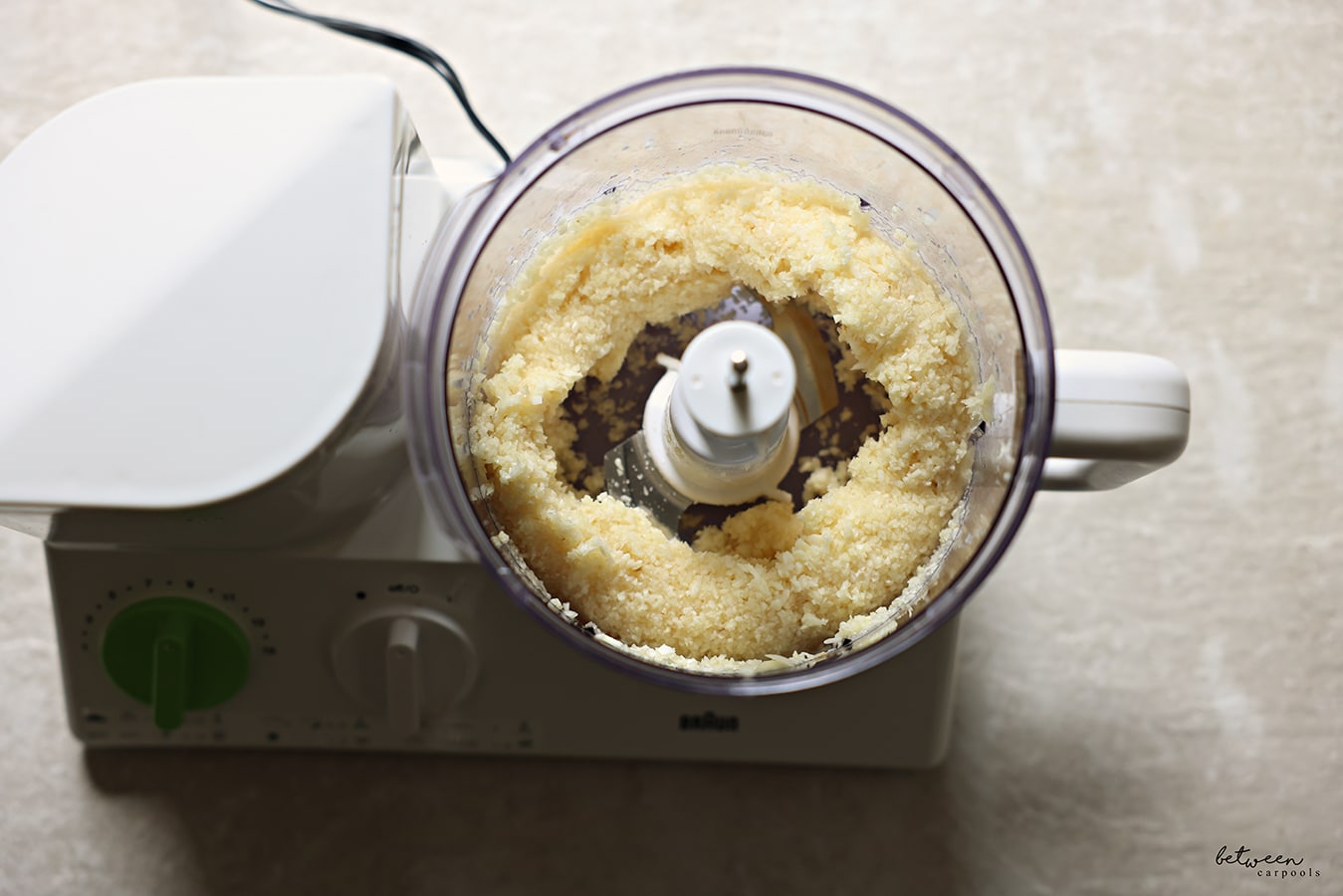 Simply pulse all the peeled garlic cloves in a food processor fitted with the S-blade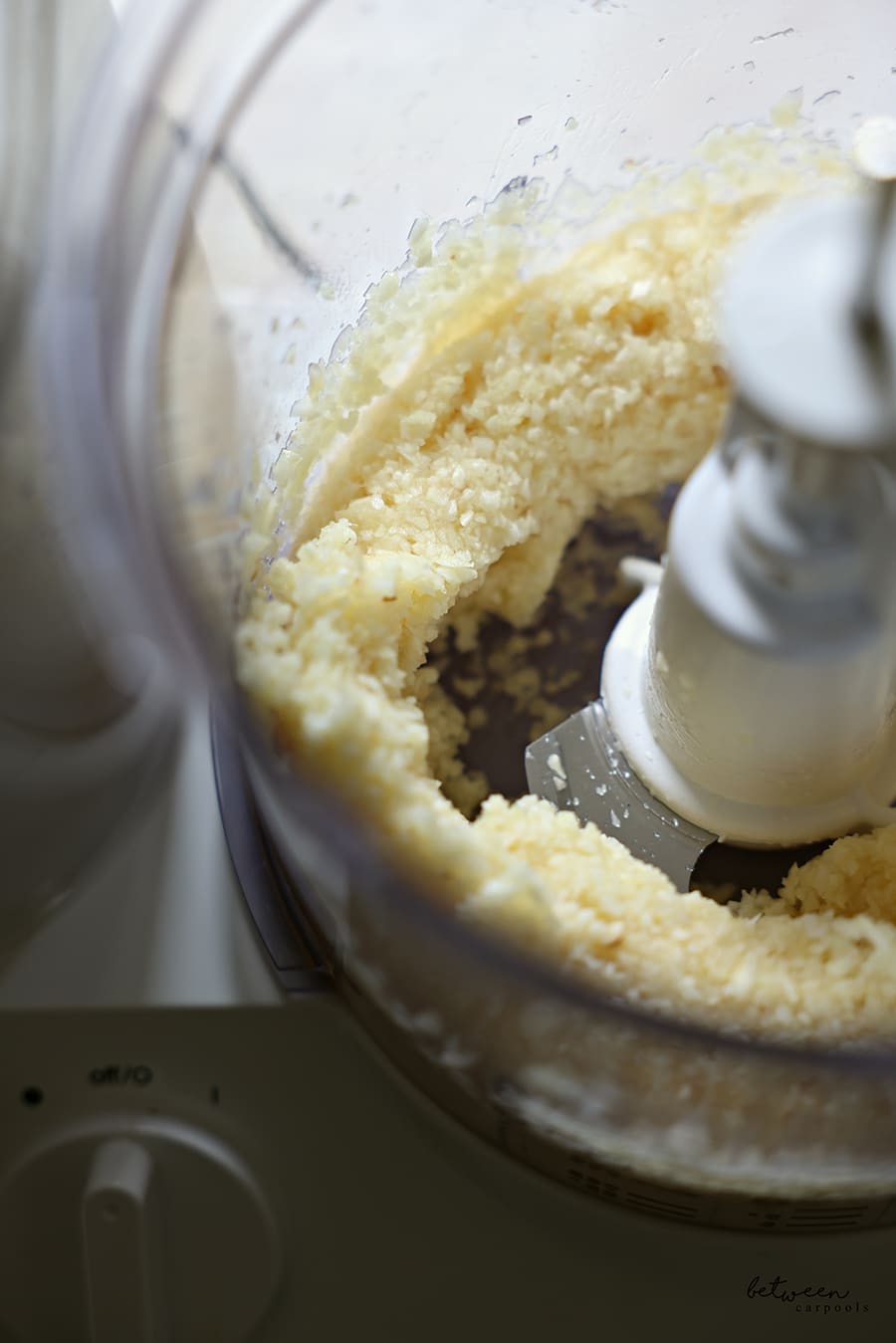 until you reach the texture you enjoy.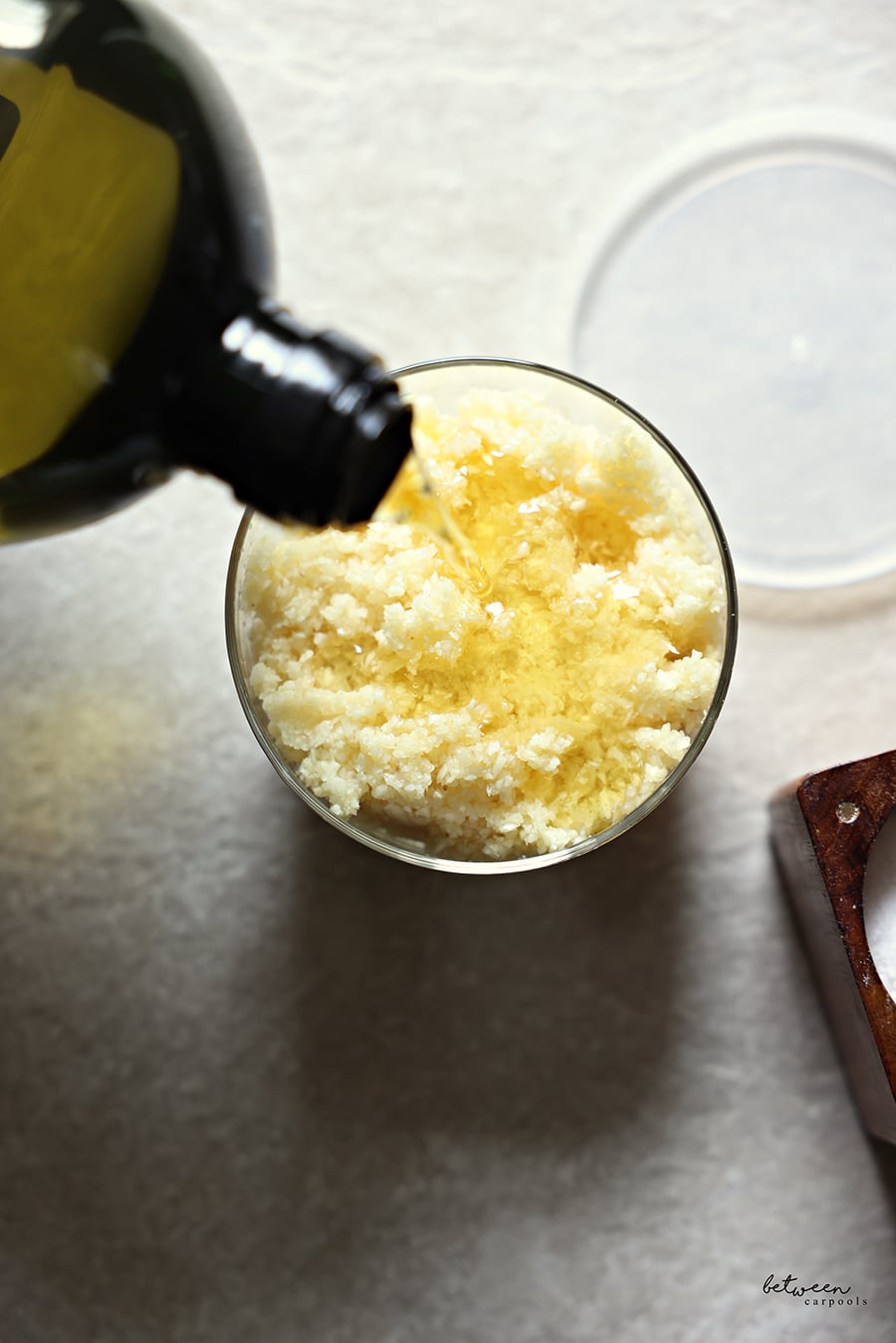 Transfer the chopped garlic to a glass jar and mix in some salt. Then top the jar with olive oil,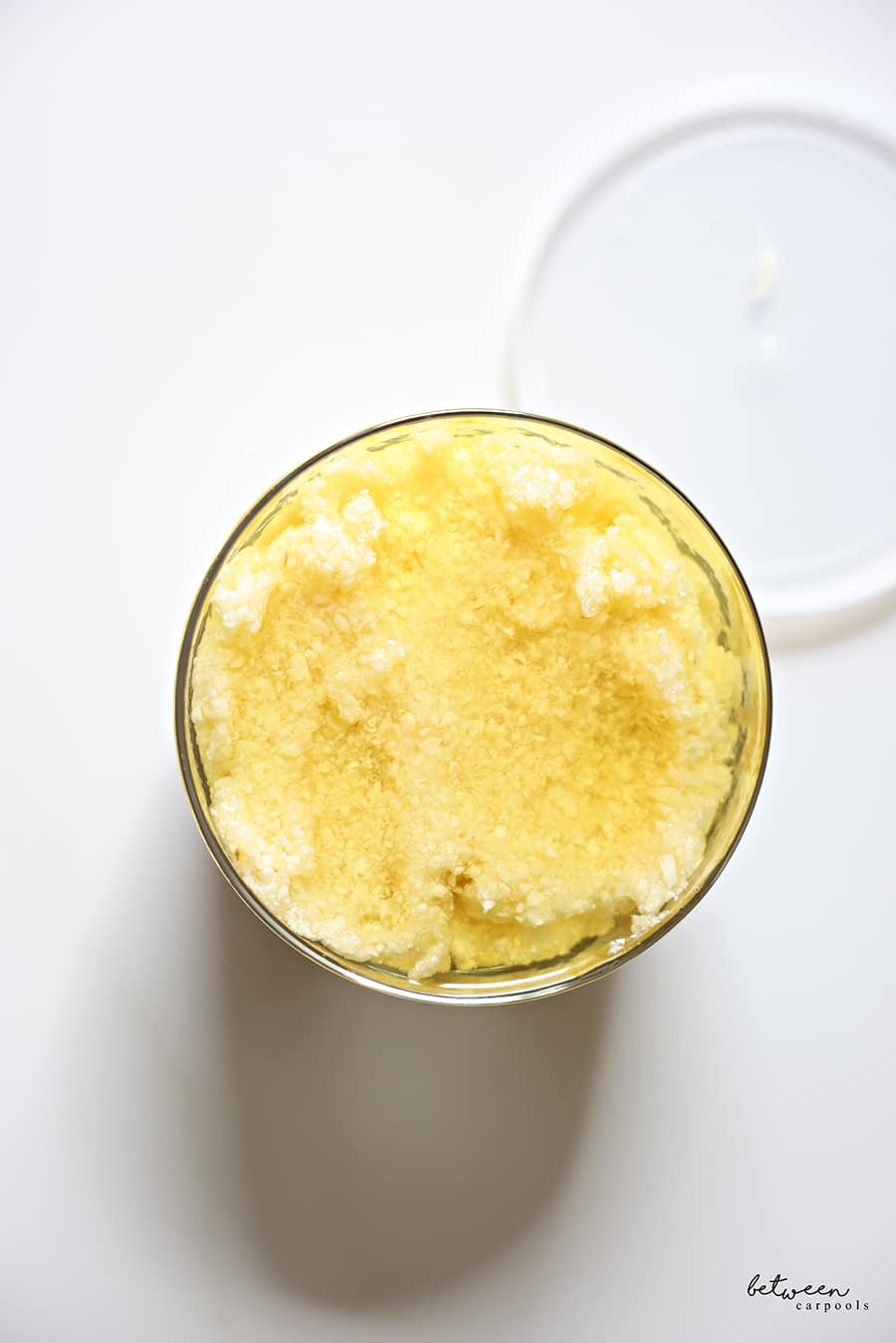 so that there is a thin layer on top of the garlic. This oil layer will help avoid spoiling. Cover tightly and store in the fridge for up to a week. That's all there is to it!
Know that a Costco size bag yields a LOT of crushed garlic. Share some with a neighbor if you don't use that much garlic in a week. (Note: We confirmed with a posek that as long as the garlic is combined with salt and oil, it is acceptable to store it overnight.)
FOR EXCLUSIVE CONTENT AND A PEEK BEHIND THE SCENES, MAKE SURE TO JOIN OUR WHATSAPP STATUS HERE. JOIN OUR WHATSAPP GROUP AND WE'LL LET YOU KNOW WHEN A NEW POST IS UP!