It's three ingredients because oil, water, salt, pepper, and garlic are free, right? This is the new super easy version of mushroom barley soup everyone will love.
In my kitchen, soups need to be easy. So while this mushroom barley soup recipe is not a side, and it's not two ingredients, it almost qualifies as a 2-ingredient side dish.  It may not be gourmet, but it certainly makes my family happy!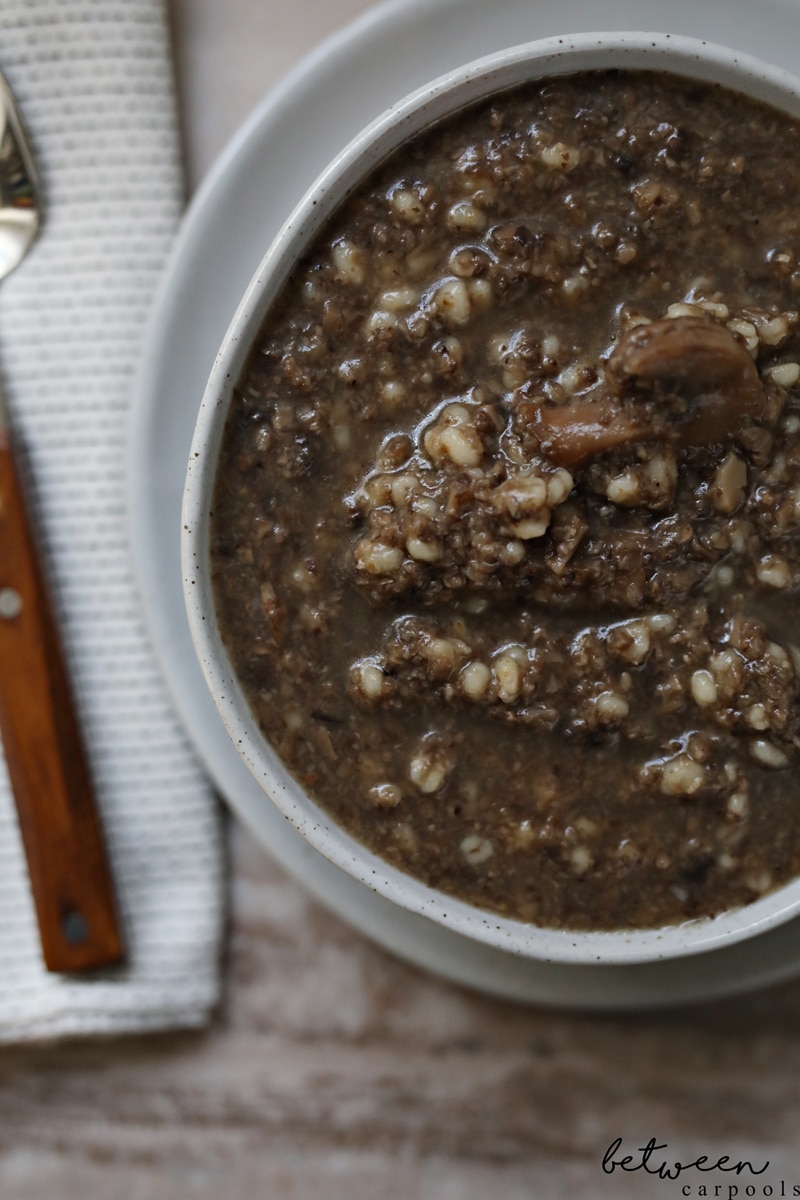 Mushroom Barley Soup
Ingredients
Olive oil (enough to saute onions)
2 medium onions, diced
12-15 cups of cleaned and sliced fresh baby bella mushrooms (that's 2 Costco packages - 24 oz)
6 fresh garlic cloves
1 tablespoon kosher salt
1 teaspoon black pepper
16 cups (yes, that's a gallon) water
For barley:
¾ cup barley
2 ½ cups water
Salt and pepper
Instructions
Saute onions in oil until translucent. Add sliced mushrooms and saute until shrunken, about 15 minutes.
Add garlic cloves, kosher salt, black pepper, and water. Bring to a boil and then simmer for about an hour.
In a separate pot, cook barley in 2 ½ cups of water for about 45 minutes, until tender. Strain any leftover liquid. Set aside. Using an immersion blender, blend soup until piecey - not smooth. There! Nobody will have to see the onions they're eating!
Add cooked barley. Adjust seasoning to taste.