Nope, you don't need to get out that ironing board each time there's a wrinkle that needs an iron.
They're running out the door. But something doesn't look just so. And no, they don't want to change. And no, you really don't want to go back to the ironing board. Or–that tablecloth is spread across the table and the crease is in a really bad spot. And, no, you definitely don't want to bring that back to the ironing board either.
Don't you wish there was a "poof and it's gone" solution? 
There actually is. 
Fill a spray bottle ¼ of the way with fabric softener and ¾ with water. Spritz the creases and pull the cloth. Ta-da. Bye, crease! Instant iron!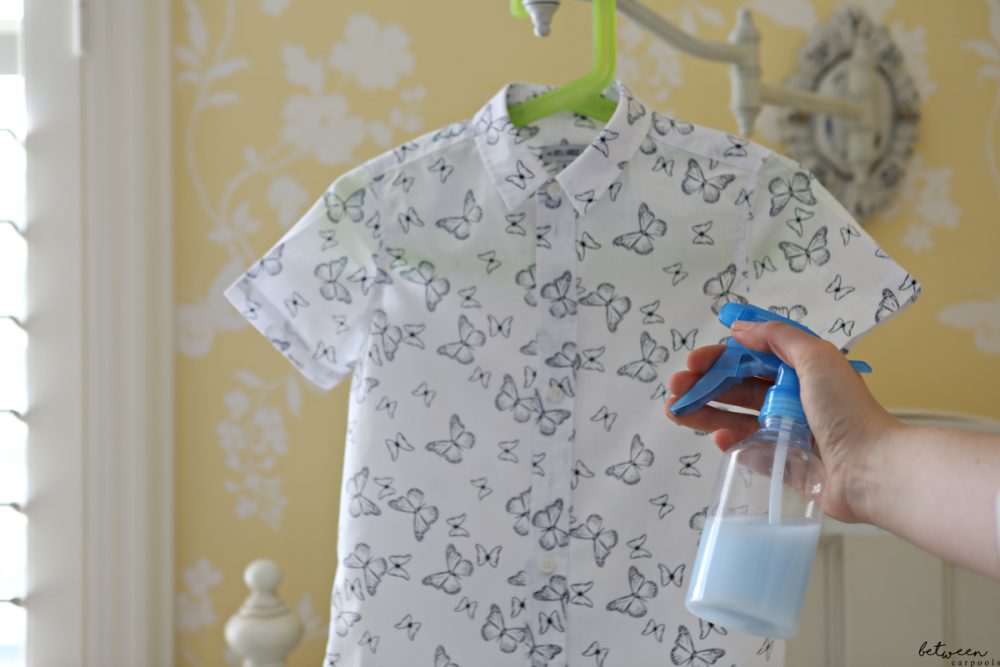 Yes, just like it does in the washing machine, fabric softener has qualities that can help release wrinkles out of the wash too. Great in a pinch!