The kitchen has been cleaned for Shabbos but you want to make one last 9×13 treat. This is the perfect time to use disposable measuring cups!
We can all agree that the best part of making 9×13 goodies is that there's minimal cleanup. But sometimes the thought of getting those measuring cups dirty just after you cleaned up makes you hesitate. 
We've been using some disposable measuring cups for moments like those. They're the perfect combination with a 9×13 disposable pan. Use a gloved hand or a plastic spoon to mix and you don't have a single thing to clean afterward!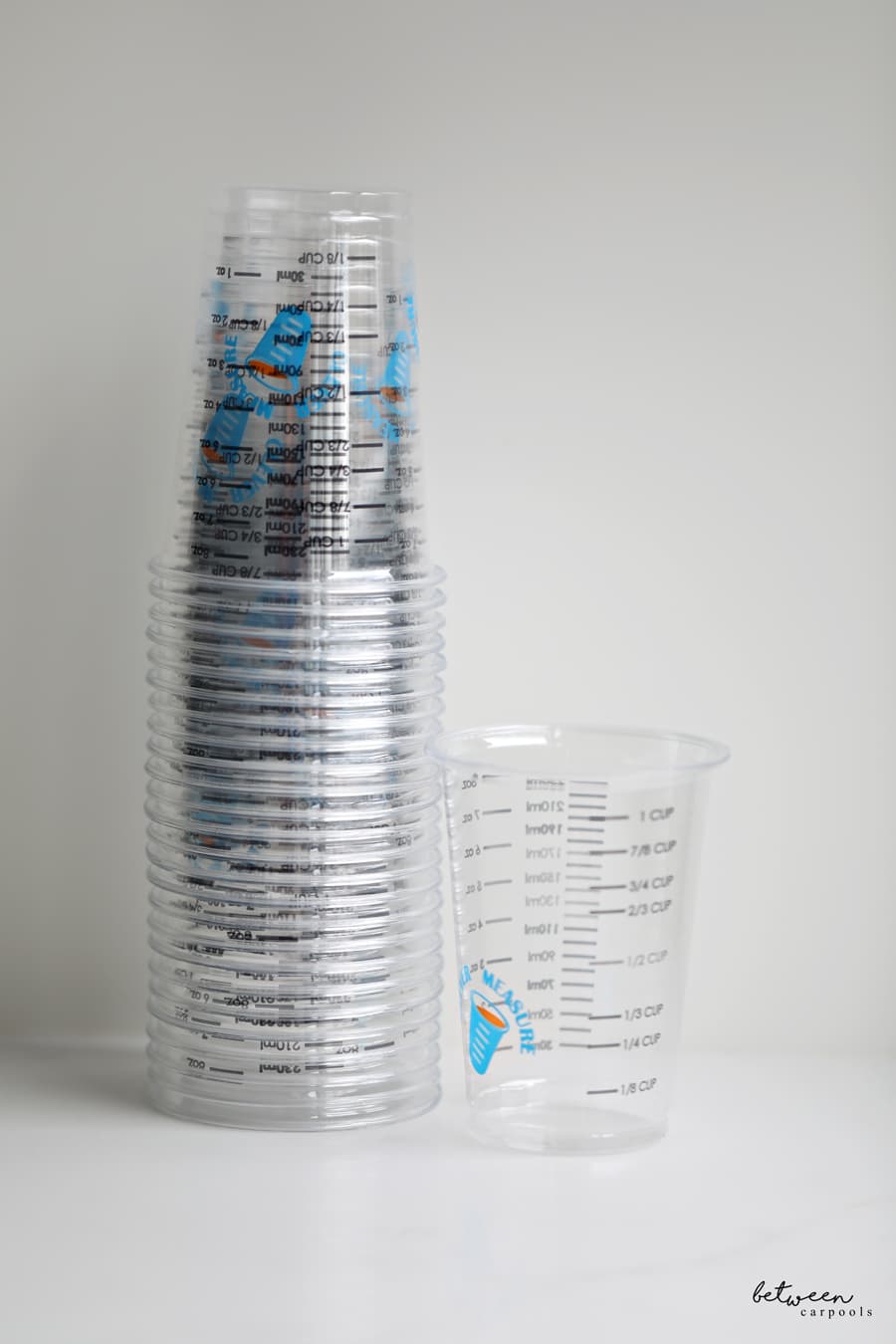 Recently, we shared a story on social media where Renee was baking a funfetti cake from Dinner Done. She used a disposable cup and some followers wanted to know where they could get them. So we posted a link to these cups from Clever Measure on Amazon and thought this might be a good item to share in a post on the site.
A couple of hours later, I got a message from a photographer I've worked with in the past. He wanted to thank whoever it was that posted that link. Turns out this product is produced and sold by his wife! What a small world! 
When I told them we were planning to do a post about these cups, they decided to create a coupon code for our readers. Use code 20N2JN2K through 9/28/2021 to get 20% off any size package of cups. And know that when you purchase this little handy shortcut, you're supporting a small business in our community!